Here's my third and last review of Charm's latest travel brushes. (If you haven't read the first two, just click on the links to get directed: Charm Angled Kabuki Buffer Brush and Charm Travel Pointed Foundation Brush) I'm pretty sure beauty addicts or Charm lovers have heard of or have been using Charm's famous Flat Top Brush. A lot of them swear by it! Now, Sophie made something more compact for travel or for everyday which we can easily slip in our purses- Charm Retractable Flat Top Brush. After weeks of using it, here's what I think.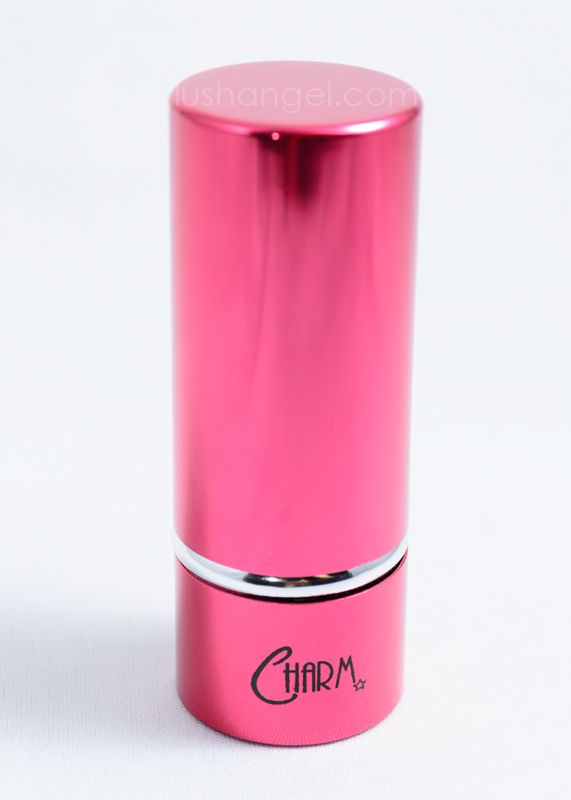 Product Information
The Charm Essentials Retractable Flat Top Brush is made of lush, vegan bristles that lets you buff in your mineral foundation or powder efficiently, resulting in a flawless finish, and giving you the desired coverage you need for the day. Never go out without this secret weapon!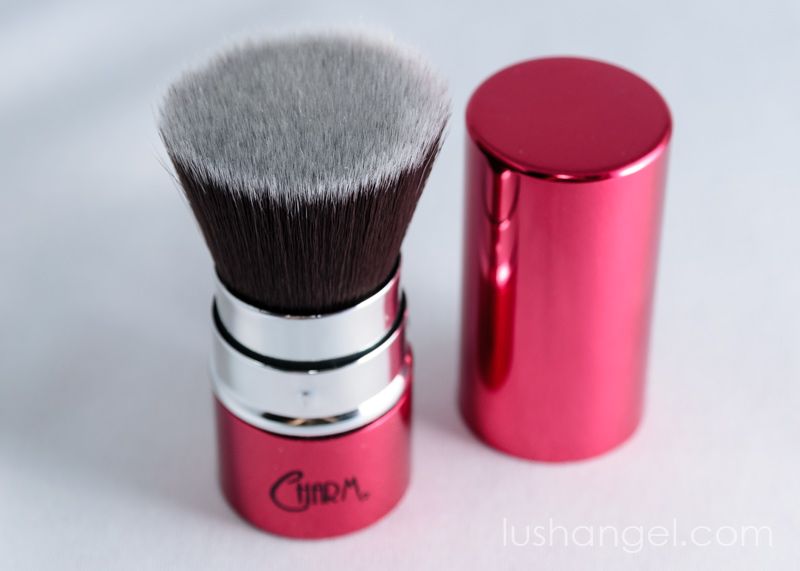 I love it because…
it's hot pink- redish pink! (This can be a con to some who prefers neutral colors)
it's animal-friendly. It's made of synthetic bristles.
it's super soft. There's no scratchy feel at all!
it's retractable- perfect for travel. Used brush don't mess up my vanity bag.
it doesn't shed nor bleed.
it's multi-purpose. It can be used to apply loose mineral foundation, pressed foundation, cream products, blush, bronzer, and even liquid foundation!
it's dense. Bristles are closely packed.
it applies powder/ cream/ liquid products smoothly and evenly. No streaking! It gives an airbrush finish.
coverage is easily buildable with this brush.
despite being a travel brush, the length of the bristles is still like a regular-sized flat top brush.
it's inexpensive for a multi-purpose brush. It's priced at PHP 600.
I wish…
NOTHING! It's perfect for me!
Tips
Upon purchase, wash the brush before using.
Hang the brush downward or at the edge of a table when drying.
When using this brush for powder products, swirl the brush on the product and lightly tap off excess powder. Then, buff in a light, sweeping motion.
When using for liquid foundation or bb creams, stipple the brush and lightly blend the product in small circular motion. This can give you that airbrush finish.
Overall
It's amazing how this Charm Retractable Flat Top Brush can be an all-around brush, but being a multi-purpose brush doesn't compromise its performance- which is what every beauty enthusiast is looking for. Since it's retractable, I really appreciate not having to worry about the brush losing its shape or my purse getting dirty from all the products I've used it with. It has now been a permanent brush inside my bag.
I recommend Charm Retractable Flat Top Brush to those who are looking for an affordable compact all-around face brush. It's also for mineral powder or powder foundation users who want to achieve the natural/ airbrush finish.
bare face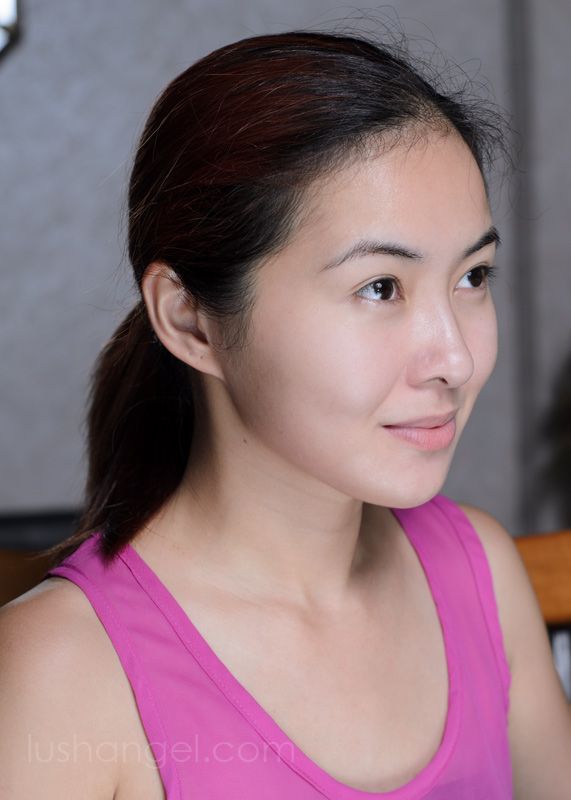 applied Lancome Teint Miracle Liquid Foundation using Charm Retractable Flat Top Brush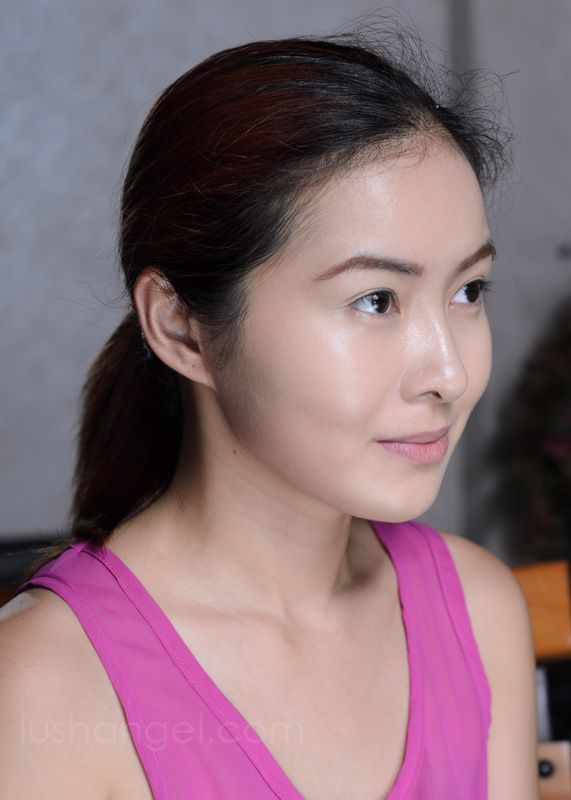 Concealed under eye and blemishes using Charm Travel Pointed Foundation Brush; Applied blush using Charm Angled Kabuki Buffer Brush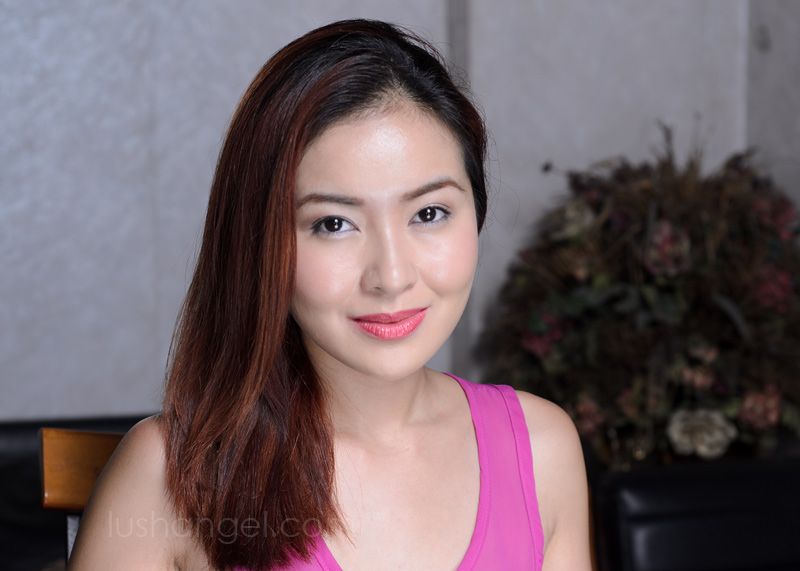 You can purchase this Charm Retractable Flat Top Brush in Beauty and Minerals website. Charm makeup brushes are also available for sale in the following stores:
PurBeauty
2nd Floor, Serendra
(just beside Conti's )
Bonifacio Global City, Taguig
Crossings – Shangri-la Plaza Branch
G/F, Shangri-la Mall
Crossings – Trinoma Branch
Level 1, Trinoma, Quezon City
Beauty & The Geeks
Eton Cyberpod E-Life ( Bldg 1 )
EDSA
SINGAPORE
Charm makeup brushes available via LushShop