If you've read my review on Charm Angled Kabuki Buffer Brush, you'd know by now how satsified I am with it. Those who are into powder foundation or soft-focused blush/ contour will surely love that brush! If you haven't seen it, just click THIS LINK to get directed. Now, how about your cream and liquid products? Here's a new travel brush from Charm- Pointed Foundation Brush. I won't keep you waiting. Let's get it on!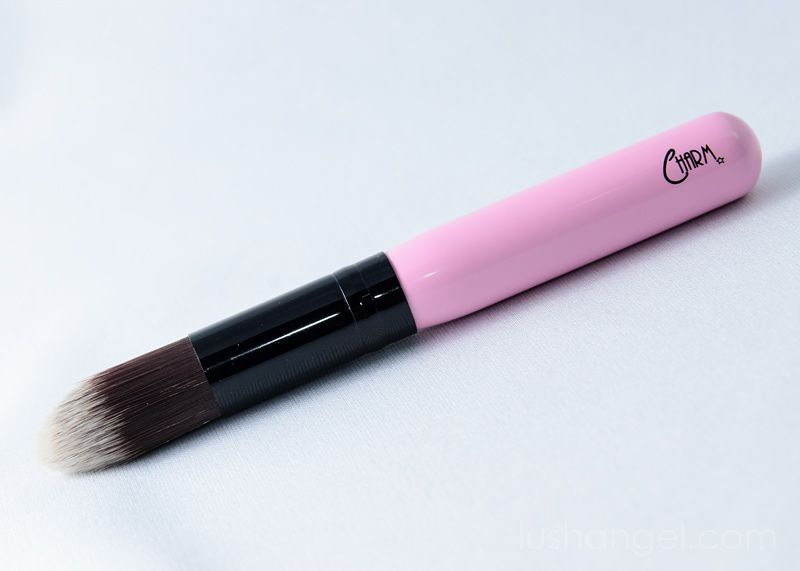 Product Information
This ultra-versatile foundation brush applies and blends cream/liquid products to a flawless finish, and features a gently tapered tip that allows precision on targeted areas. Perfect for concealing and foundation application.
Our On-the Go Pointed Foundation Brush will blend in perfectly with your existing travel makeup kit, that you may never have to scrimp on flawless coverage wherever you go!
I love it because…
it has soft, synthetic hair.
it doesn't shed nor bleed.
the bristles are dense and firm.
it's travel size. The length of the bristles is not compromised though as it's close to a regular-sized brush.
it's very versatile. It can be used to apply liquid or cream products- primer, foundation, blush, and even concealer.
with it's tapered tip, I can use it for spot concealing. Hard-to-reach areas wouldn't be a problem as well when applying foundation or concealer with this brush.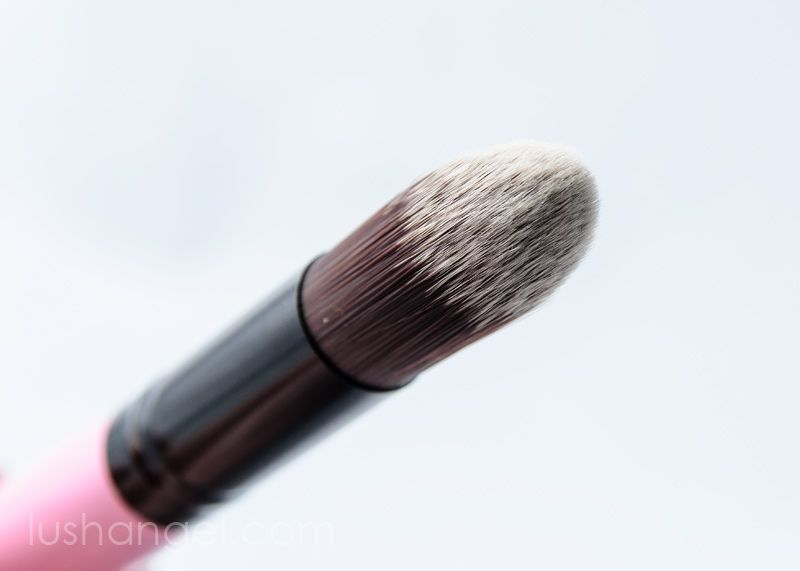 the uneven bristles allows feathering out the product, which makes blending easier. It helps in creating even and flawless finish.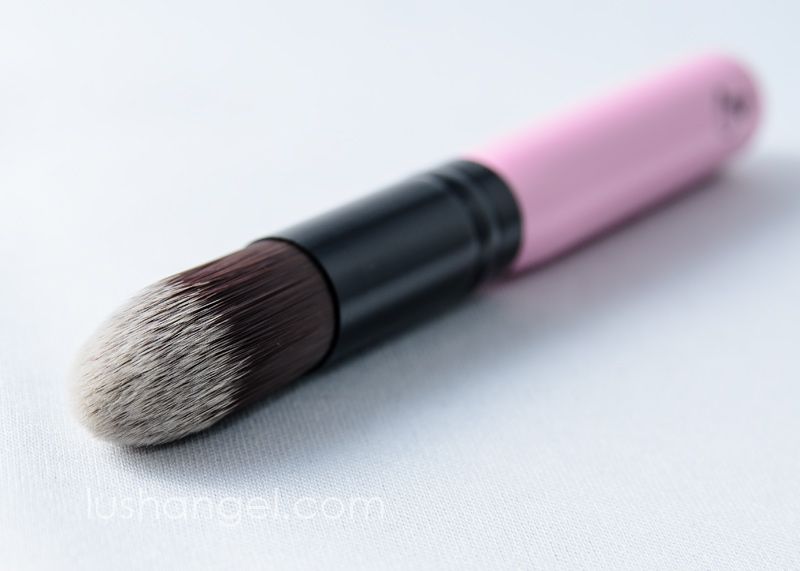 it gives me light to medium to heavy coverage.
it's affordable at PHP399.
I wish…
NOTHING! I can't wish anything more!
Tips
Upon purchase, wash brush before use.
You can pat on a sponge to take off foundation streaks.
To prevent stains on the brush, clean the brush everytime you use it for liquid or cream products.
You can use a mild detergent/ dish washing liquid to remove liquid/ cream product from the brush and wash it again with a brush cleaner or shampoo.
Use the tapered tip for spot concealing, then feather out the edges to look natural.
Concentrate foundation application on areas most needed.
Overall
When we say a product is for travel, we are not only talking about its size. We try to crimp on the things we bring to save space, so as much as possible, we want to bring those which are multi-functional. This is excatly what this Charm Pointed Travel Foundation Brush does!
The first time I saw the brush head, I thought it would take me a longer time to put on foundation all over my face. I decided to use it as a concealer brush first. Concealing undereye circles is so easy as the brush feathers out the product, which allows it to blend in no time! Then, I use the tip of the brush for spot concealing of my blemishes. As a concealer brush, no doubt, I love it! A few days after, I finally tried it to apply my liquid foundation. I should know by now that looks can be deceiving! Haha! I didn't had a hard time at all. The slight tapered tip allows me to blend the product, even in the hard to reach areas. Getting an even application of foundation is not hard at all with this brush! 😀
I recommend Charm Travel Pointed Foundation Brush to those who need a versatile foundation brush for travel. This is a nice addition to those who have existing travel makeup brush set, like the Charm Pocket Brush Set and Charm Holiday Brush Set. With this brush, you can get the coverage you want- light, medium or heavy- even when you're on the go!