After getting a relaxing scrub at Quan Spa, I was able to take home this Pevonia Tropical De-Aging Saltmousse in Mango Passion Fruit. It's the same scrub that was used on me at Quan Spa, only in retail packaging. Obviously, since I can't stop touching my skin after that treatment, I was excited to test if this bottle would give me that "I-just-stepped-out-from-a spa" feel. So, what's the result? Let's see…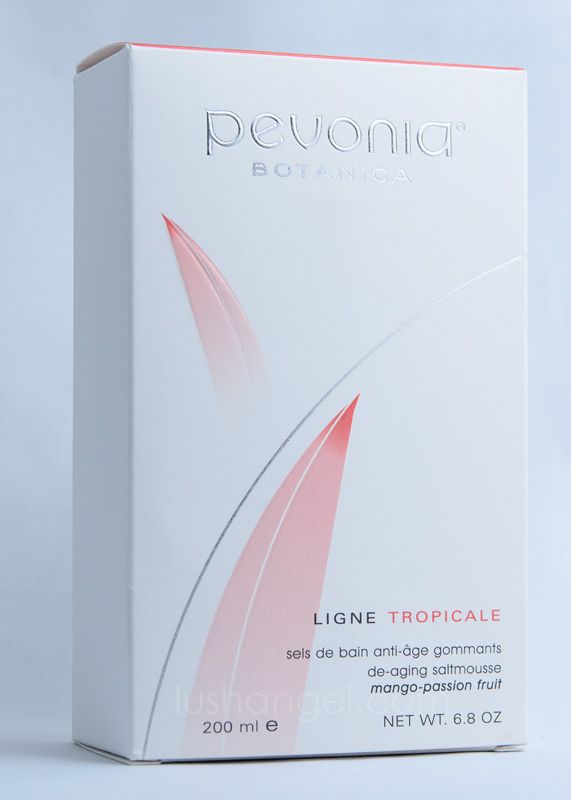 Product Information
This aromatic De-Aging Saltmousse Mango-Passion Fruit delivers an aroma-sensory experience. Its fluffy lather removes impurities and toxins by gently polishing your skin. As the salt dissolves, negative ions and repairing tropical fruit extracts are quickly absorbed. Your body emerges velvety-smooth. Ideal for all skin types.
Benefits: Exfoliating, Foaming, Smoothing, Energizing, and Releases Negative Ions
Key Ingredients: Sea Salt, Squalane, Carotene, Mango, and Passion Fruit
I love it beause…
it comes in a squeeze bottle. I find this more hygienic than dipping fingers in a jar. I can also get the right amount of product I need with this squeeze bottle packaging.
it smells really good! I have the Mango-Passion Fruit variant and I'm close to licking my arms when using it! LOL! The fruity scent makes me relaxed, at the same time, energized.
I get instant results! My skin is ultimately soft, smooth and moisturized after rinsing it off!
my skin doesn't dry up. I don't even need to apply lotion right after. It's that moisturizing!
it's travel-friendly. Since it's well-sealed in a bottle, I can bring it along wherever I go!
the salt is not painful at all! It gently exfoliates my skin. Just make sure to add more water throughout the scrubbing process.
I didn't get any allergic reactions or irritations.
it's paraben free
I wish…
it's cheaper. I find it pricey at PHP 3,940 for 200ml.
it's available anywhere. It can only be bought in selected spas that carry the brand.
Tips
Scrub once or twice a week. You don't want to feel your skin is getting too thin. Over-scrubbing is a no-no.
Massage the saltmousse on wet skin, concentrating on elbows, knees and heels. Add more water throughout the scrubbing process for optimum foaming.
Overall
At first glance, Pevonia De-Aging Saltmousse Mango Passion Fruit may be quite pricey. But if you think about it, having 2 sessions of scrub in a luxe spa would even cost you more than a bottle of this saltmousse. This 200ml bottle can definitely be used more than five times, even if you scrub your whole body! Of course, having a scrub in a spa is more relaxing. You even get a bit of massage, but not all have the luxury of time. Scrubbing at home is a good alternative. You can still keep your skin healthy by removing all the dead skin. The saltmousse is gentle enough that exfoliating is not painful at all! It gives instant results. I noticed how soft and smooth my skin is right after rinsing off the scrub. Best of all, it's ultimately moisturizing. As a proof how moisturizing it is, I don't even need to lather on some lotion right after the scrub. There were no dry white streaks when I tried to run my fingers on my skin. So to answer the question above, my skin feels like I just stepped out of a spa! It feels so shusyal! 😀 LOL! Basically, the result is the same as my Quan Spa experience. 😀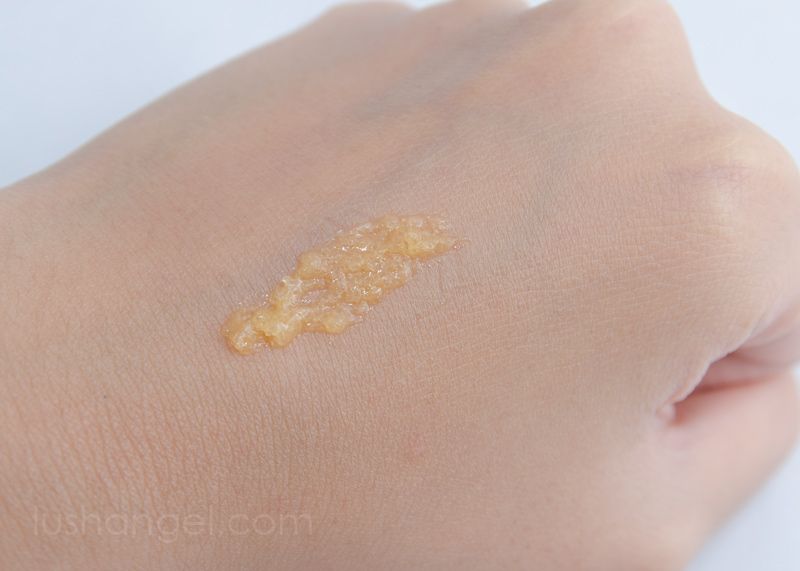 Pevonia's Ligne Tropicale De-Aging Saltmousse is available in selected spas nationwide.