Whenever Charm releases something new, I always get excited. From the Charm brushes I own, I have first-hand experience on how they can actually perform. Plus, I know how each brush is well-thought-of by the very meticulous Sophie, owner of Beauty and Minerals. When Charm released 3 new brushes recently, it's time to get excited once again!!! First in line of the three that I'm reviewing is the new Charm Angled Kabuki Buffer Brush. For the Kabuki brush users, yes this is angled! How can it be different from the Kabuki brush you own, aside from its shape? I'm sure you'd definitely want to know. Read on…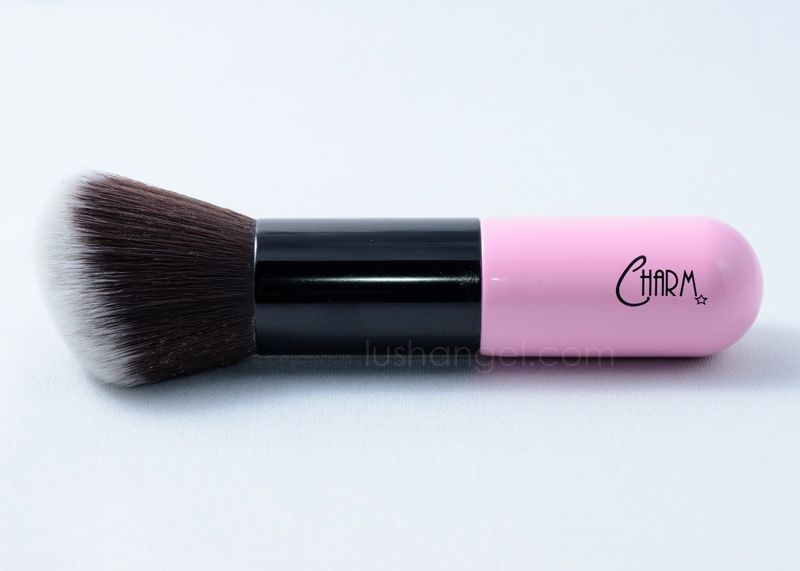 Product Information
The Charm Angled Kabuki Buffer Brush is made of ultra lush bristles that feels like velvet on the skin. Buff in your mineral foundation, powder foundation, or any powder product with this brush!
Its angled shape allows you to efficiently apply your makeup and work thru the folds and contours of the skin so that no spot would be missed out. This very dense brush also allows you to obtain buildable coverage, from light to full!
I love it because…
it's animal-friendly. It's made of synthetic hair.
bristles are extremely soft. There's no scratchy feel at all!
it doesn't shed nor bleed, even after several washes.
it can give light to medium to heavy coverage in an instant.
it's dense.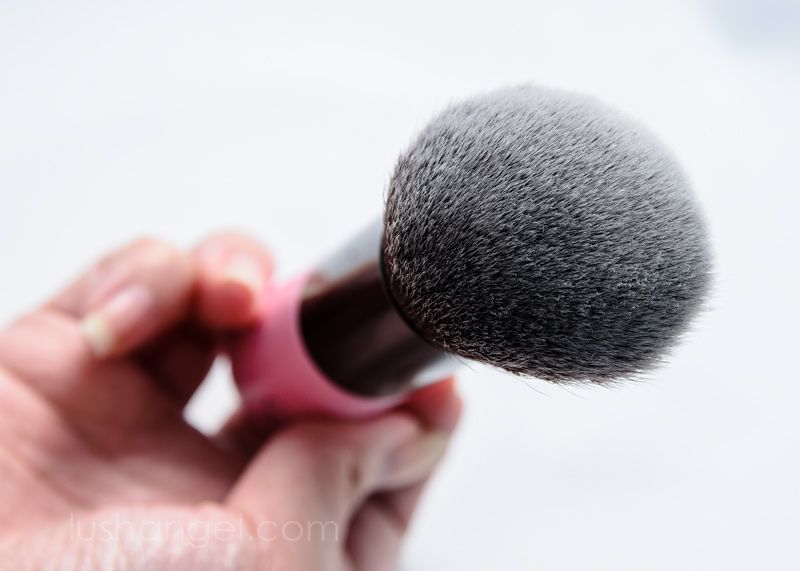 I can easily slip it inside my makeup kit with its size. The entire brush is smaller than my hand, which is great for travel!
the length of the bristles is not compromised even if it's supposed to be a travel-sized brush.
it's multi-functional. It can be used for any powder products like foundation, mineral powder, finishing powder, blush, or even contour.
it's angled, allowing me to easily manouver through the folds and contours of my face. Mineral or powder foundation can be applied evenly in a breeze!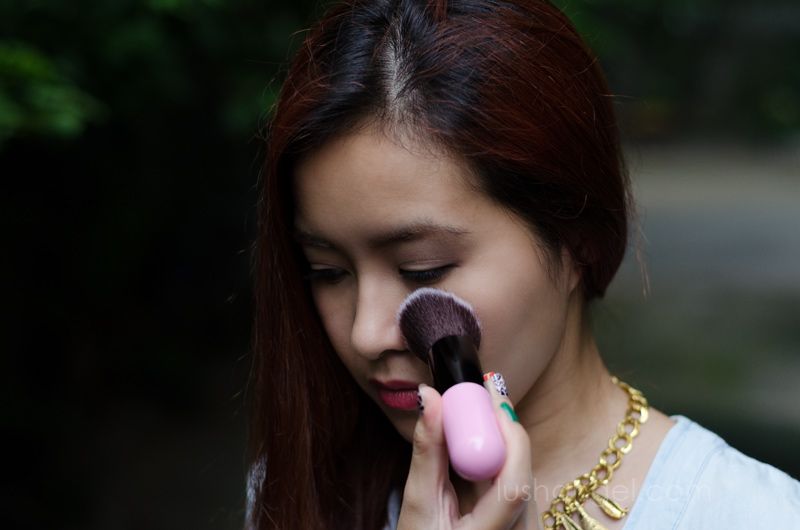 it doesn't get fluffy even after several washes.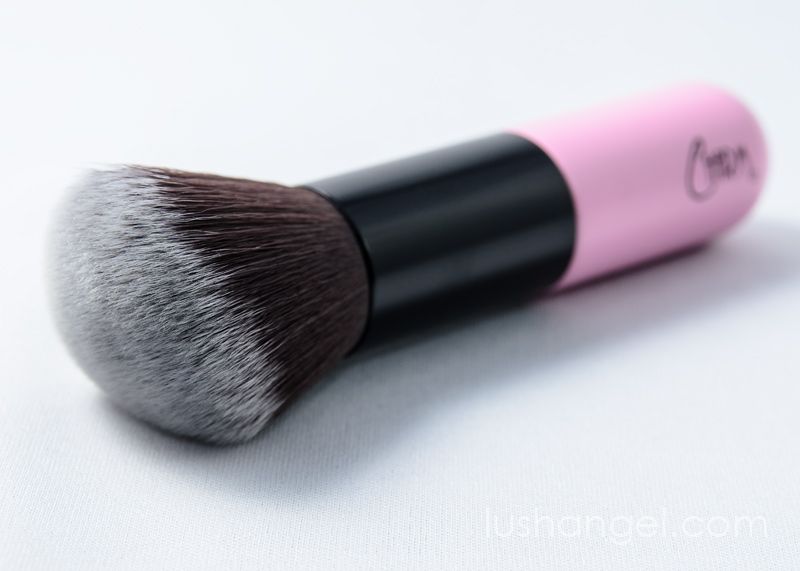 it can grab a good amount of product.
it's unscented.
for PHP 650, it's really worth the price.
I wish…
it dries up fast. Well, any fat brush takes time to dry up.
it's also available in longer handle. I'm actually happy with its current size, but I'm pretty sure some makeup artists out there would love to use it professionally considering how impressive this brush is!
Tips
Upon purchase, wash brush before using.
Best used on powder products- mineral foundation, powder foundation, loose powder, blush, contour, etc.
Use a brush cleaner or mild baby shampoo to clean the brush.
After wash, squeeze excess water.
Let the brush hang downward or at the edge of a table when drying.
Purchase a brush guard to protect the bristles.
Overall
Since I got this Charm Angled Kabuki Brush, I've been using it to apply my powder foundation. It has been so handy, especially for those times I'm in a hurry. I get that natural-looking coverage I want in an instant. For heavier coverage, I just need to do some additional buffing and voila! The angled shape brush glides on smoothly in all parts of my face, including the hard to reach areas, helping me get an even application without much effort. Blending the product on my skin is also a lot easier with this kabuki brush. The soft-focus effect it gives make my face look so flawless. Woot! 😀 It also performs perfectly as a blush brush. In just one to two swipes, I have that healthy-looking glow.
I highly recommend Charm Angled Kabuki Buffer Brush for those who are looking for a multi-tasker and quality powder brush. This is definitely a must-have for those who love kabuki brush! The price is super worth it considering its impressive performance! It's worth the investment, I promise! 🙂
You can purchase this Charm Angled Kabuki Buffer Brush in Beauty and Minerals website. Charm makeup brushes are also available for sale in the following stores:
PurBeauty
2nd Floor, Serendra
(just beside Conti's )
Bonifacio Global City, Taguig
Crossings – Shangri-la Plaza Branch
G/F, Shangri-la Mall
Crossings – Trinoma Branch
Level 1, Trinoma, Quezon City
Beauty & The Geeks
Eton Cyberpod E-Life ( Bldg 1 )
EDSA
SINGAPORE
Charm makeup brushes available via LushShop