K-Palette Real Lasting Eyeliner 24h has been consistently rated as one of the top three selling eyeliners in Japan. It claims to be waterproof, smudge proof, and long-lasting- I'm sure all these are what most of us are looking for in an eyeliner. I won't leave you wondering anymore if all these claims are true. I'm here to give it a test. Read on.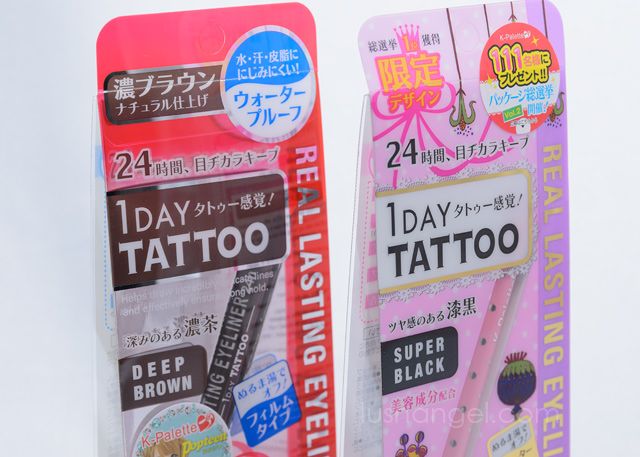 Product Information
This quick drying waterproof liquid eyeliner comes with a patented micro-fiber fine brush tip for superb control and ease in drawing. High water resistant polymer creates long lasting and non-smudge eyeline that withstands water, sweat, and skin sebum.
Holy grail eyeliner of makeup gurus and top selling eyeliner in Japan!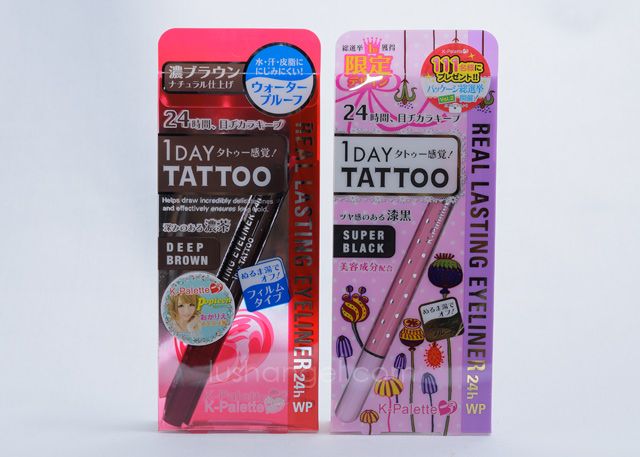 I love it because…
it has English translation at the back of the packaging.
it has very fine microfiber tip, that doesn't feel scratchy at all.
its fine tip is perfect for precise lining. I can line as close to my lashes, at the same time, draw cats-eye with ease.
it's waterproof. I have photos below to test this.
it's smudge proof. I wear it all day without a trace of smudging.
the pen-like packaging is perfect for travel.
it dries quickly.
it doesn't cause any allergic reactions or irritations.
the color is buildable.
I get consistent shade as I draw a line.
I wish…
I can see if I'll be running out of ink. Since it's a non-transparent pen-like product, my only basis if I'm about to finish up the ink is when the color starts fading.
it has more shades. Currently, they only have two- Super Black and Deep Brown.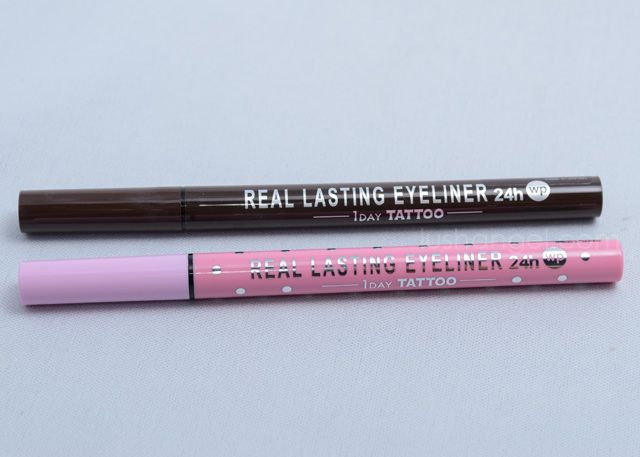 ink doesn't stop abruptly. I'm not sure what actually happened, but the ink just literally stopped as I was lining my eye- no fading or whatsoever. The pen I got is probably one out of a hundred. My friend also heard something similar happened to someone. We're just the lucky few. LOL! See tips below to prevent this from happening and how to bring back the ink. Yes, I was able to revive it! 🙂
Tips
Shake the pen with tip facing down before use.
Close the cap after use to prevent the ink from drying up.
Leave pen with the tip facing downwards when not in use. Leaving it in an upright position for a long period of time can cause the color to become lighter.
To remove product, use a gentle eye makeup remover.
Carefully insert tips into the center of the cap when recapping. Denting them against the caps may cause the tips to be deformed.
If ink suddenly stops coming out (even if you think it shouldn't be running out anytime soon), gently bend the brush right and left at the back of your clean hand or on a tissue paper. Note that this won't work if you've actually finished up the ink inside, obviously. I just know that I shouldn't be running out of ink yet since my eyeliner is relatively new. Again, this is 1 out of 100 pens.
For natural or day look, draw a thin line on the upper and lower lashes using the Dark Brown eyeliner. To open up the eyes more, you can also opt to use Super Black on the upper lashes and Dark Brown on the lower lashes.
For a night look, go for Super Black on the upper and lower lashes.
K-Palettes Real Lasting Eyeliner should NOT be used on the waterline.
Overall
I'm happy to report that K-Palette Real Lasting Eyeliner's claims prove to be true. Despite the rain, sweat, and oily lids, my eyeliner stayed as is. No smudging. No fading. Applying a liquid liner may be a bit tricky at first, but as always, practice makes perfect! In fact, I find it easier to apply K-Palette Real Lasting Eyeliner compared to other liquid liners with fine tip.
I recommend K-Palette Real Lasting Eyeliner to those who are looking for a waterproof, smudge proof and long-lasting liquid eyeliner. It's also for those who want easy precise lining.
Swatches and Tests 
Super Black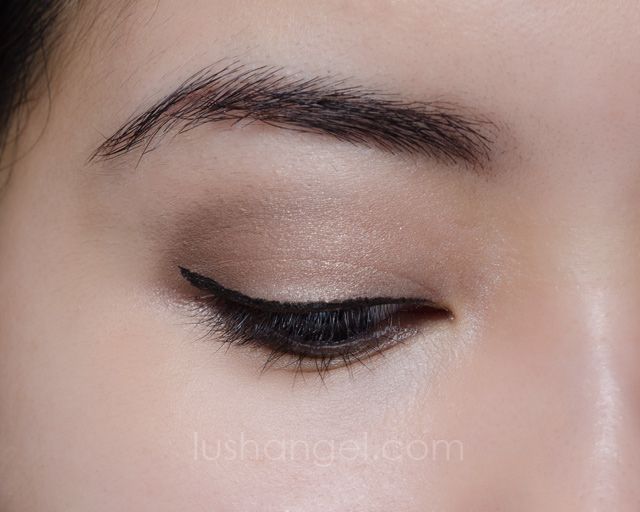 Super Black and Deep Brown on top of cream foundation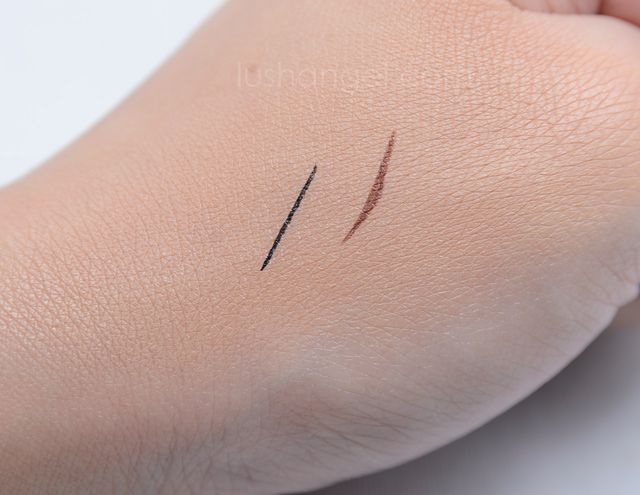 After the liners completely dried up, I ran my fingers back and forth. There's fading, but very minimal smudging (almost none).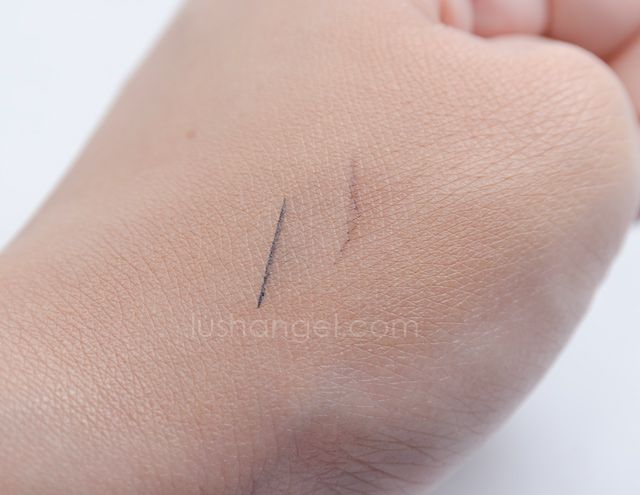 Another Super Black and Deep Brown swatches…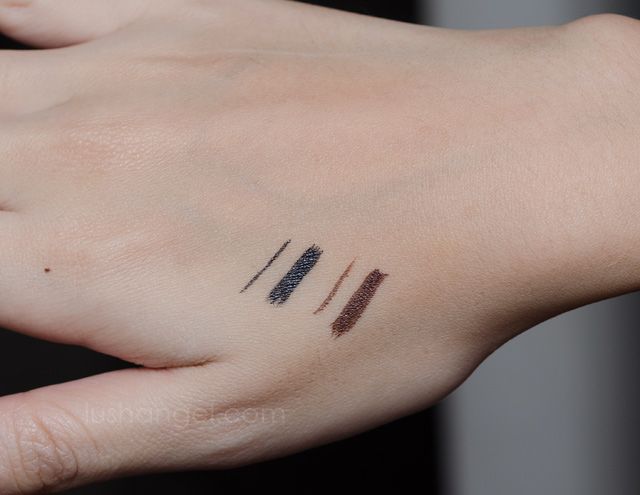 I directly ran the water on the swatches for a few seconds. No fading. No smudging.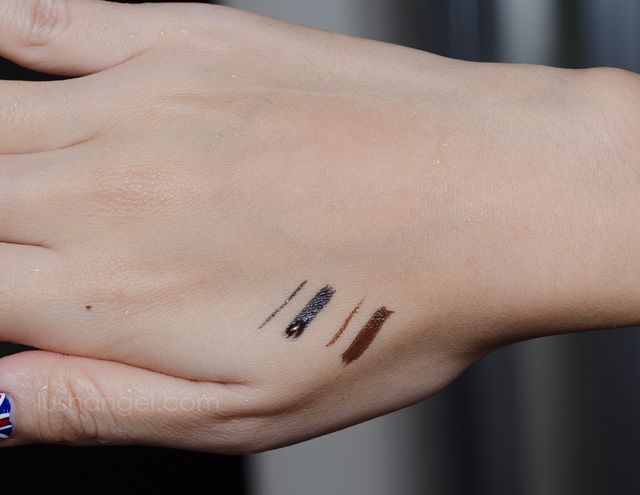 Then, here's what happened when I tried to rub it off while wet…
Continuous rubbing with water or a gentle makeup remover can completely erase the lines.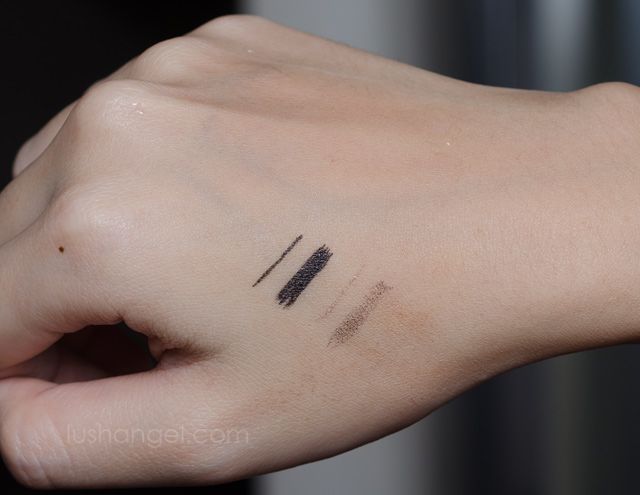 K-Palette Real Lasting Eyeliner is available at Beauty Bar stores (Trinoma, Rockwell, Greenbelt, Shangri-la, Eastwood, Galleria, Gateway, ATC, Podium, MOA, Midtown, Lucky Chinatown, Cebu, and soon to open Bonifacio High Street) or at shop.beautybar.com.ph. It retails for PHP 895.
For a full review of K-Palette Real Lasting Eye Pencil Review, check it out HERE.
For instant beauty, fashion, travel, foodie, or random updates from me, LIKE lushangelblog on FACEBOOK, FOLLOW  lush_angel on TWITTER and lushangel on INSTAGRAM.