I can be O.C. in a lot of things- and my makeups are not an exception. Well, I guess that's something good for a makeup artist. I'm sure my clients would appreciate that all my compacts, palettes, etc. are clean and NOT contaminated by bacteria. I remember when I used to have my makeup done by someone else, I always wonder if all the cosmetics and tools used on me are sanitized. I'm always afraid to break out or get allergic reactions. Aside from these fears, most of you know how much one makeup could cost. Beauty addicts invest on quality makeups, so it's just proper to take good care of them. Remember, once a makeup is contaminated, even if it hasn't reached its expiration date, you'll have to throw it away! Tsk. Tsk. Tsk. Now, how do I exactly keep my makeup sanitized?
No sharing of mascara wands! Lashes are very close to the eyes. It's important that everything we put near our eyes are sanitized to prevent eye infection. Use a disposable mascara wand brush instead.
It's ultimately important to have clean brushes all the time. Wash them every use with a brush cleaner.
For cream and gel products, use a spatula to scoop the right amount of product to be used and place it on your mixing plate. Creams and gels can get  contaminated easily, so I prefer not dipping my brush directly to them.
Those who apply foundation using sponge, use disposable sponges.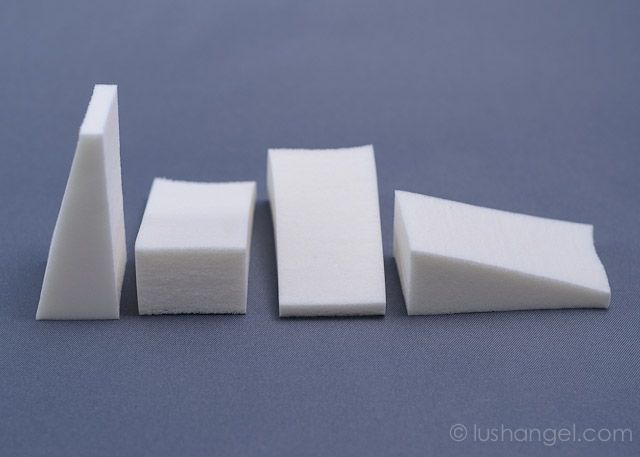 For lipsticks, you can use a spatula to get some product and apply the lipstick with a lip brush. You can also use a disposable lip brush to get product directly from the tube.
No sharing of lip gloss applicator too please! There are disposable lip gloss applicators, which are helpful for easy touch ups as well.
If you've noticed, most of my tips include the use of disposables. Okay, I'm hearing violent reactions already. I understand how expensive they could be. I got a pleasant surprise last week from Sydney. Thank you! 🙂 She wants to introduce to us more affordable and quality disposable makeup tools from Nippon Esthetic Solutions Pro, a professional line of Beauty and Hygiene Disposable Products—trusted and used by professional makeup artists, cosmetic brands and enthusiasts.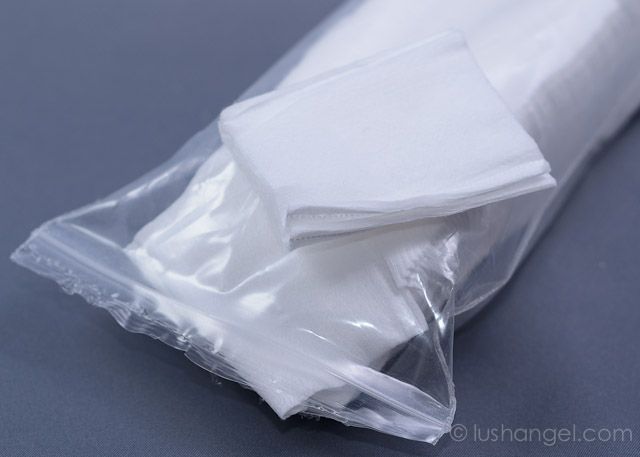 Here are the products of Nippon Esthetic Solutions Pro with their prices:
Nippon Cosmetic Wedge Sponges
32pieces (P180)
62pieces (P300)
These ergonomic wedge shape sponges are the best companion for makeup application. The wedge shape allows coverage in hard to reach areas for even application.
Nippon Facial Cotton Quilts (P50)
Seamless quilts used for removing makeup and cleansing the skin. It's seamless edges don't leave unwanted cotton lint on face.
Nippon Disposable Mascara Wand Brush 50s (P225)
These disposable mascara wand brushes are built for individual use. Using this brush for mascara prevents eye infections and promotes sanitation for makeup artists.
Nippon Disposable Lip Gloss Applicator 50s (P225)
It easily absorbs just the right amount of lip product and gloss. It easily glides on the lips for a quick touch up!
Nippon Disposable Lip Brush in Goat Hair 50s (P225)
These disposable lip brushes in goat hair prevent lip infections, bacteria contamination that may be passed on from using the same lip brush without cleaning.
Nippon Cosmetic Cotton Cloth 100s (P250)
This lint-free 8"x 8" cotton cloth is created for the face—to wipe of water, to use during a makeover or trial makeup, or simply to wipe any of your tools when disinfecting with cleaners.
Nippon 25 pc Sponge Slice 2s (P50)
This 25 sponge slice is the same sponge as the versatile wedge. But this time, it's perfect for color matching or when you do simple touch ups. It's convenient size allows flawless application with hygienic benefits
Nippon Dual Cotton Tips 100s (P30)
Created for flawless eye area makeup application, this versatile product makes it easy for touch ups and cream based applications. Pointed and round ends.
Nippon Micro Precision Tips (P60)
Fine and ultra mini, this handy secret tool is perfect for the eye area when one wants to erase a bit of smudge at the corners of the eyes.
Nippon Moist Sponges 5s (P25)
These moist sponges is the best type of sponge to use on the face and body. Its special material allows the skin to breathe. Ideal to use before each makeover, facial or body treatment and at-home wash.
Nippon Steel Spatula (P120)
This stainless steel spatula mixes foundation shades easier. It also makes application of false eyelashes speedy!
Parian Spirit Professional Brush Cleaner
A quick dry professional brush cleaner that is easy to tote around on location. It instantly dries brushes after each use. Citrus in scent, it cleans, conditions and disinfects. Strong enough to use even for wigs and adhesives. Also Available Glass Canister for easy deep cleansing of brushes. 16 oz/8oz/ 2oz. Exclusively distributed by Nippon Esthetic Solutions.
32oz P1,500.00 16oz P800.00 8oz P600.00 2oz spray P340.00 Glass Can P340.00
These are all available at:
Studio SnR, Unit 301 Millennium Place, 17 Meralco Avenue, Ortigas Center, Pasig City
phone #: 584.5988
[email protected]
For instant beauty, fashion, travel, foodie, or random updates from me, LIKE lushangelblog on FACEBOOK, FOLLOW lush_angel on TWITTER and lush_angel on INSTAGRAM.