Summer is all about colors- and I'm not just talking about clothes! Keep everything fun and paint your nails with light and cool colors. For this season, Caronia came out with their Expressions Collection– Rosy Glow, Fresh Mint, and Blue Chill.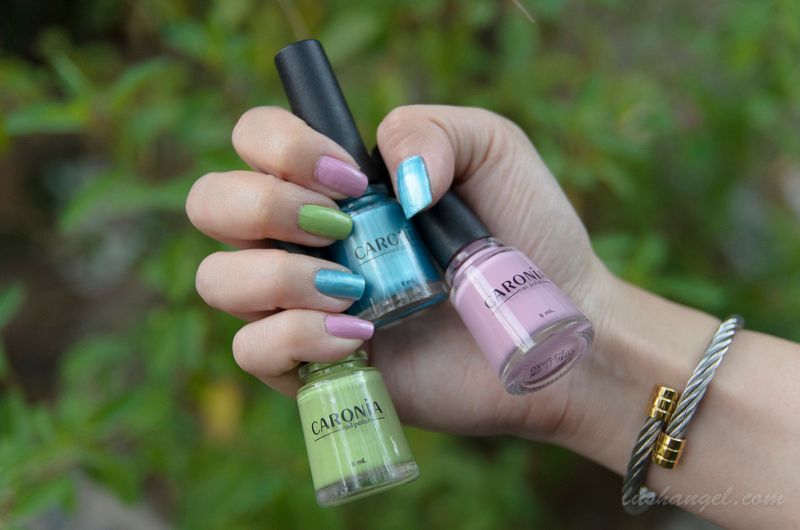 Rosy Glow is a soft pink shade with a hint of violet for a subtly sexy naughty-or-nice appeal. Fresh Mint is a light green polish that makes you look refreshingly cool and sporty. Blue Chill is a pale blue shade for that mysterious yet classy look.
And since all 3 looks so pretty, why not wear them all?! 😀 They're so refreshing to look at- exactly what we need this summer. 😀
For more selections of Caronia Nail Polish shades, visit their website at www.caronia.com.ph You may also follow them on Facebook at www.facebook.com/CaroniaPhilippines and on Twitter at www.twitter.com/CaroniaPH for nail care tips, product updates, fashion tips, plus a chance to win prizes in their contests and promos.
For instant beauty, fashion, travel, foodie, or random updates from me, LIKE lushangelblog on FACEBOOK, FOLLOW  lush_angel on TWITTER and lush_angel on INSTAGRAM.