Last week, I, together with the beauty bloggers, spent a few hours in New York. Yes, your read that right- New York City! Unbelievable? Take a look at our first class ticket c/o Kiehl's…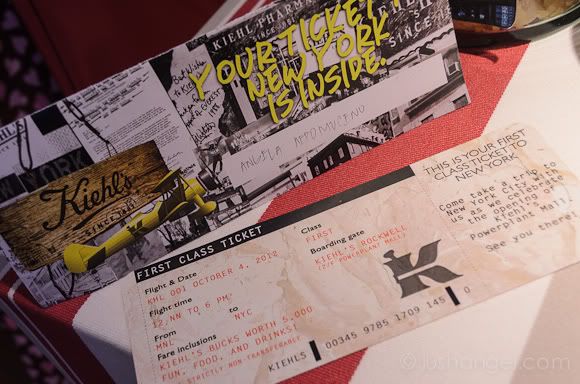 Thank you Kiehl's! I was able to walk again along these streets of Times Square, Wall St., Broadway, and Park Avenue!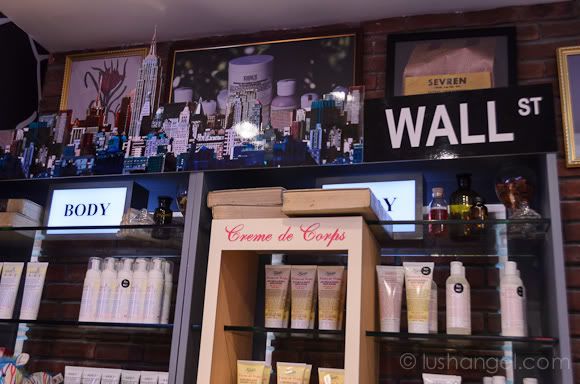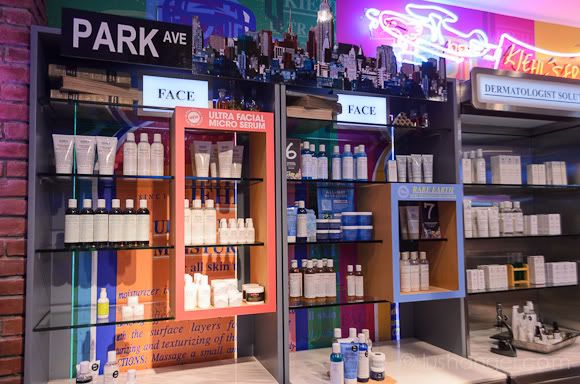 Okay, we were all in dreamland! Who wouldn't? We enjoyed the music as we shopped, ate popcorn, candies and cupcakes, chatted with friends, posed at the photo booth, and designed our own totes! Sounds fun? INDEED! Kiehl's newest boutique in Power Plant Mall, Rockwell was transformed into a carnival-themed world, reminiscent of New York's Coney Island!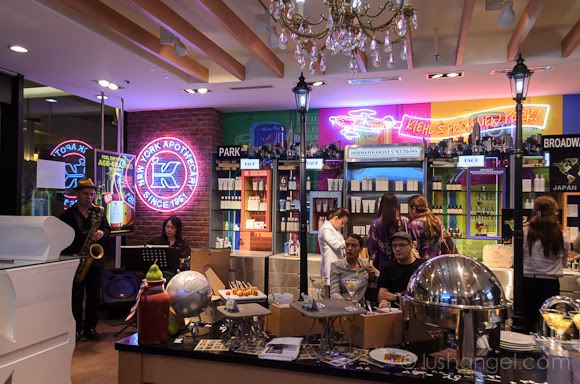 Nina of Shu Uemura busy designing her canvas tote… 🙂
It's me and Nikki's turn! 😀 Oh, I missed this girl! Thankfully we had the chance to catch up while in New York! LOL! 😀
The New York spirit was literally brought here in Manila!
Here's a fact: Do you know that in 1851 John Kiehl opened the first Kiehl Pharmacy in the corner of Thirteenth Street and Third Avenue in New York? The company's flagship store is still in the same location with many of the original fixtures and fittings!
What started as a small apothecary in the East Village of New York City is now a global brand that continuously grows. After 160 years of service, Kiehl's continues to serve the finest skin and hair care made with uniquely efficacious, natural ingredients.
Shopping around the boutique is quite easy. They almost got everything covered from different skin and hair types. Of course, the first thing I looked for is Kiehl's Lip Balm No. 1. It has been my lip balm for years and I've recommended it to friends who have problems with chapped lips. I swear by it!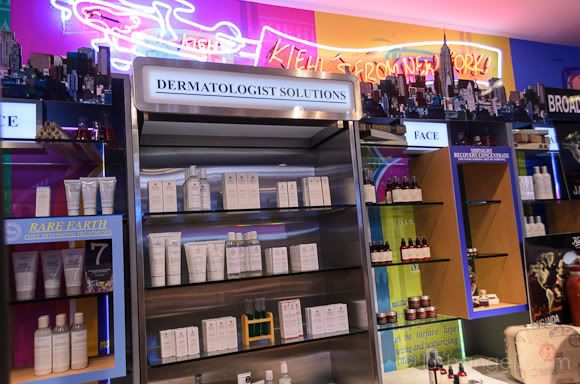 And why were we transported to other places all of a sudden- Japan, Morocco, France, and Uganda?
Kiehl's wouldn't just want all of us to see New York. They want us to experience a trip around the world- for the mind, the senses, and the spirit. Kiehl's introduces their new Aromatic Blends Collection, a new line of body cleansers, lotions, and fragrances with scents sourced from around the world.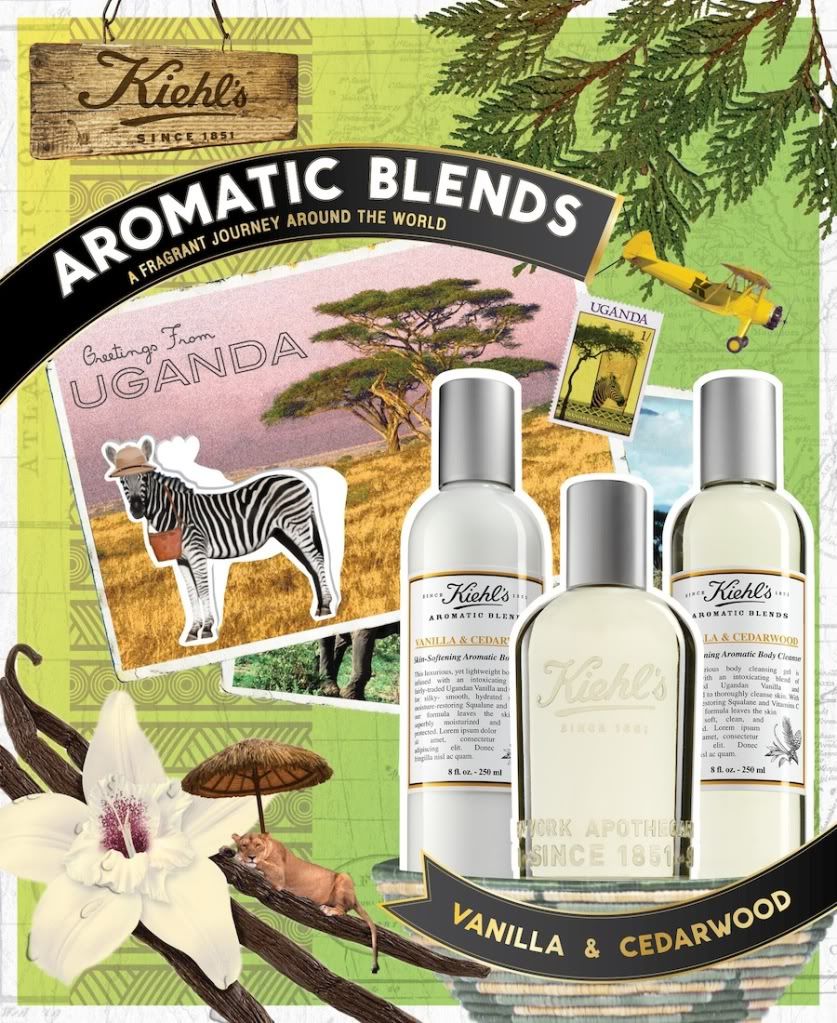 FRAGRANCE
A pure and sensual fragrance crafted with a strong focus on the quality of two unique key ingredients for a simple, clear, yet sophisticated construction.

SKIN-SOFTENING BODY LOTION
Inspired by the hydrating performance of Kiehl's iconic Creme de Corps body lotion, this superbly hydrating and soothing body lotion is proven to deliver 24 hours of hydration and nourishment to the skin – without the use of silicones.

SKIN-SOFTENING BODY CLEANSER
This rich, lathering, foaming body cleanser, formulated without sulfates, gently cleanses and conditions the skin. Proven to offer 24 hours of skin softness.
And since Christmas is just around the corner, Kiehl's presents Creme de Corps Holiday Collection, which features artwork by the renowned Brooklyn-based painter Kenny Scharf.
The design is really pretty, don't you think?! I'd love to get a set for myself, especially because 100% of the proceeds will benefit over 40 children's causes around the world.
Kiehl's has also prepared a gift guide to make our Christmas shopping easy.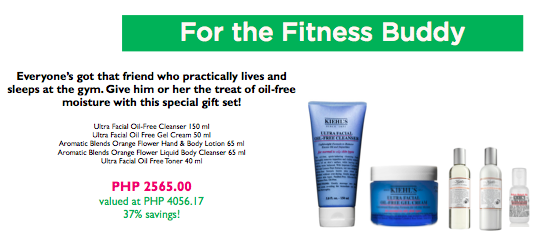 And last but not the least, Kiehl's introduces Ultra Facial Overnight Hydrating Masque (PHP 2,150), the newest product on their top-selling Ultra Facial franchise. It's said to help boost skin's ability to absorb and hold moisture for long-lasting hydration. Applied before bed, Kiehl's Ultra Facial Overnight Hydrating Masque replenishes skin's water reserves, which prevents moisture depletion and restores healthy-looking skin.
Whew, a lot of exciting things are in store for us from Kiehl's! Thankfully, they have never stopped serving us for over a century now.
Here are more photos during the exclusive launch of Kiehl's Power Plant Mall, Rockwell:
with Nina, Nikki, Sophie
with Mikki, Tara, Sheena, Martha, Sophie, Nikki, Liz, and Shen
Of course, we had to take photos with the moving Statue of Liberty!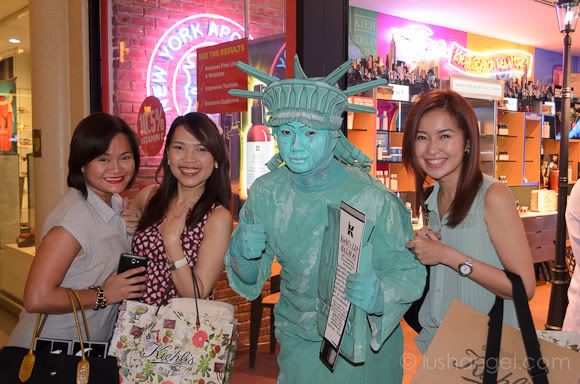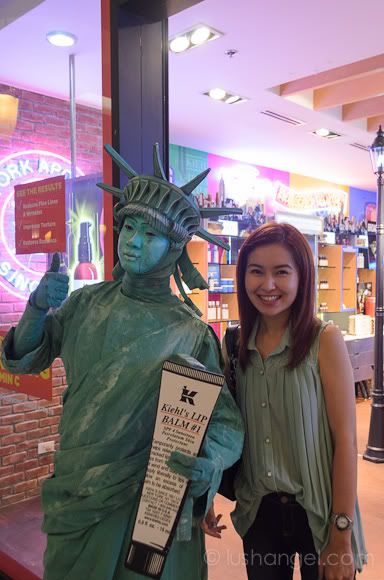 with Nikki, Sheena, and Chio
 Big thank you and congratulations Kiehl's Philippines, Pam Garcia, Sheena Dy, and Chio Cebrero for the trip around the world! 😀 I had loads of fun!!! 😀
Kiehl's is located at Greenbelt 5, Rockwell, Trinoma, Mall of Asia, and Alabang Town Center.
For instant beauty, fashion, travel, foodie, or random updates from me, LIKE lushangelblog on FACEBOOK, FOLLOW  lush_angel on TWITTER and lush_angel on INSTAGRAM.