Don't you just love the holidays?! It's the time of the year again when we have to attend numerous parties and reunions. Oooh, I love get togethers! I get to see all my relatives and friends, even those who have been hibernating for months! LOL! But what makes reunions more exciting is when everyone is looking their best. This is exactly what I witnessed during the Twenty Five Years of PMAP (Professional Models Association of the Philippines): The Grand Reunion co-presented by Pond's at Marriott Hotel.
It was the 25th year anniversary and batch reunion of PMAP. A fashion show evincing PMAP's next generation of PMAP models and designers was also held at the said event.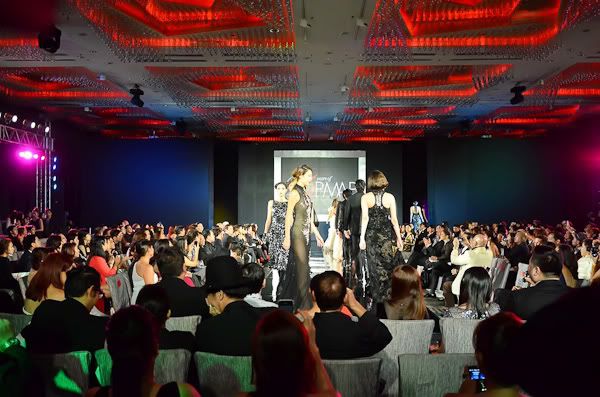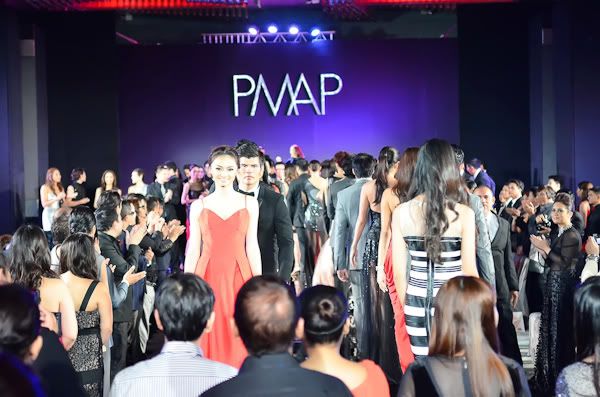 Everyone was stunning!!! I have to say, the veteran models looked younger than ever! I admit, I, together with the other bloggers, were people watching. Who wouldn't when you see such gorgeous ladies around?!
Mikaela Lagdameo-Martinez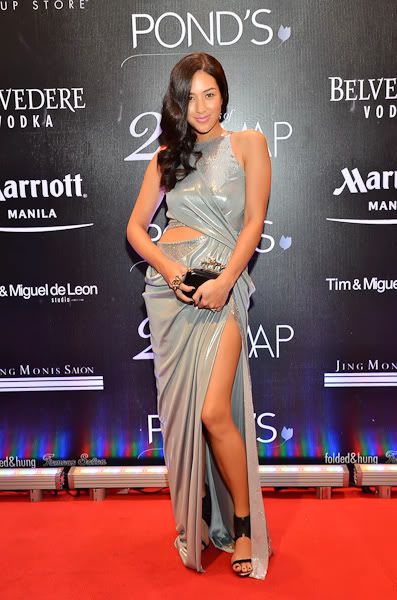 Tweetie de Leon-Gonzalez
Rissa Mananquil-Trillo with husband, Paolo Trillio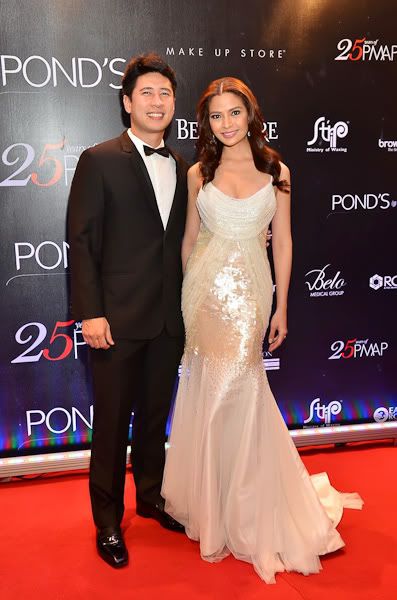 Phoemela Baranda
And one thing I noticed, most of them are/were Pond's endorsers. There was actually a photo exhibit featuring the PMAP models across generations and it showed how they are looking better and better as years go by. I can still remember my conversation with Rissa Mananquil about a year ago. I have always noticed and admired her beautiful skin and so I just had to ask her how she keeps her skin young-looking. I'm sure you're intrigued as well with her "secret". Well, she swears by Pond's Age Miracle! Looking at the photo gallery, this secret weapon of the Pond's endorsers surely works. They are all looking their best ever- throughout the years!
We all want to receive the same compliments in our get-togethers or reunions. C'mon, don't you feel good when someone tells you that you look young and you still look the same as you did ten years ago, or that you're looking your best now, even better than before? When it comes to once in a blue moon parties, we all prepare for our makeup, hair, and outfit. Definitely, they do matter when it comes to our overall appearance. But despite having a gorgeous dress and lovely hair and makeup, you still won't look your best if you're looking stressed out and all wrinkled. Again, this boils down to proper skin regimen. As I would always say, it doesn't hurt to start with anti-aging creams even in your early 20's. Seriously, it makes a lot of difference. You may not notice it now, but people who you don't usually see will surely do.
To help in looking your best, Pond's has two anti-aging line. Pond's Gold Radiance is Pond's gold standard in anti-aging. Pond's Age Miracle helps renew skin cells rapidly that you'll look up to 10 years younger. Now you know why Rissa and the rest of the Pond's endorsers swear by it.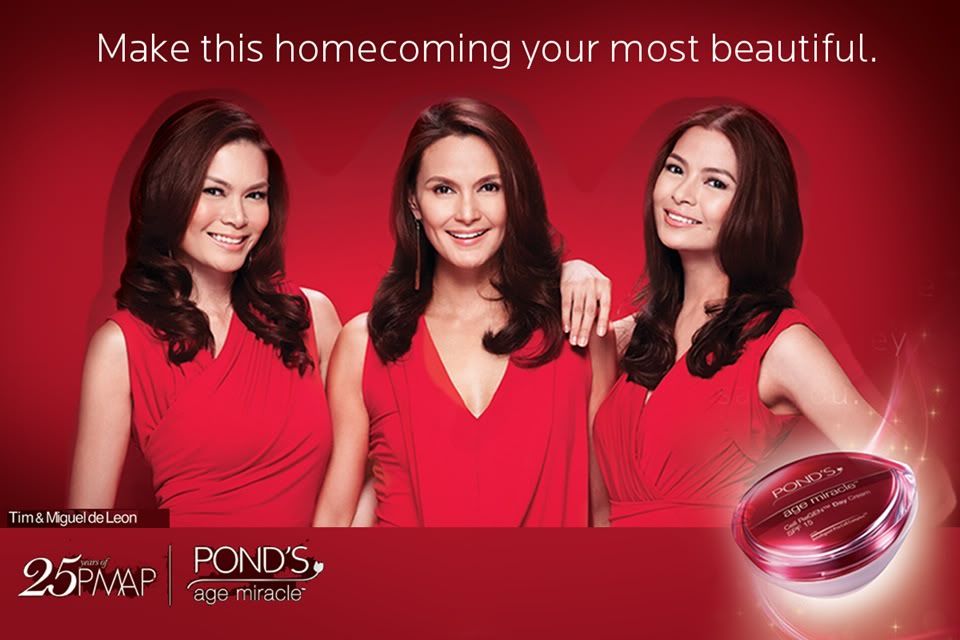 Through the partnership of Pond's and PMAP, Pond's formed a Magic 6, namely Marilen Faustino, Mikaela Lagdameo-Martinez, Apples Aberin, Rissa Mananquil-Trillo, Tweetie de Leon-Gonzalez, and Ornussa Cadness, who are now the brand's ambassadors.
And in line with Pond's campaign, Pond's created a Facebook app "Batch of Beauties". You can nominate and upload a photo of your schoolmate whom you think is looking her best now. Hmmm… sounds exciting? Feels like we're back in high school days when we were voting for the prom queen. Haha! 😀
Thank you to Pond's and PMAP! 😀
*credits to Daniel Tan for the photos above*
Denise, Tracy, me, Shen, and Hannah
P.S.
Just a quick update on Pond's current Age Defying line promotions:
A make-up brush set is now available in all leading department stores (Robinsons, Landmark, and Gaisano) for every PHP 500 worth of purchase from the Pond's Age Miracle, Flawless White, or Gold Radiance collection.
Holiday Gift Set for only PHP 699: Buy 1 Pond's Age Miracle Day Cream and get a free Pond's Age Miracle Facial Wash 100g worth PHP 220.
To get more updates from Pond's Philippines, follow @PondsPH on Twitter and Pond's Philippines on Facebook.