I wasn't really in the mood to dress up this day. I was about to leave the house wearing tank top and jeans when I remembered my tweed blazer! I was off to attend an afternoon event so I thought it would be a perfect way to dress up a simple outfit.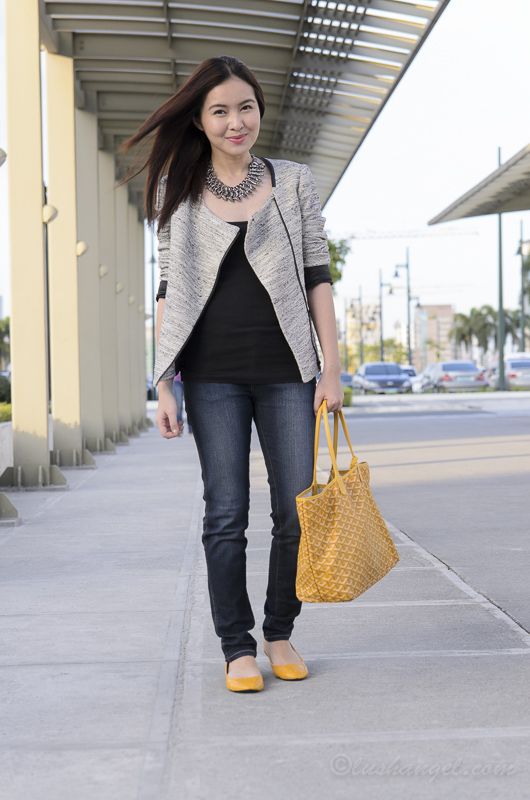 True enough, from something really plain and casual, the blazer gave a bit of elegance and sophistication to the look.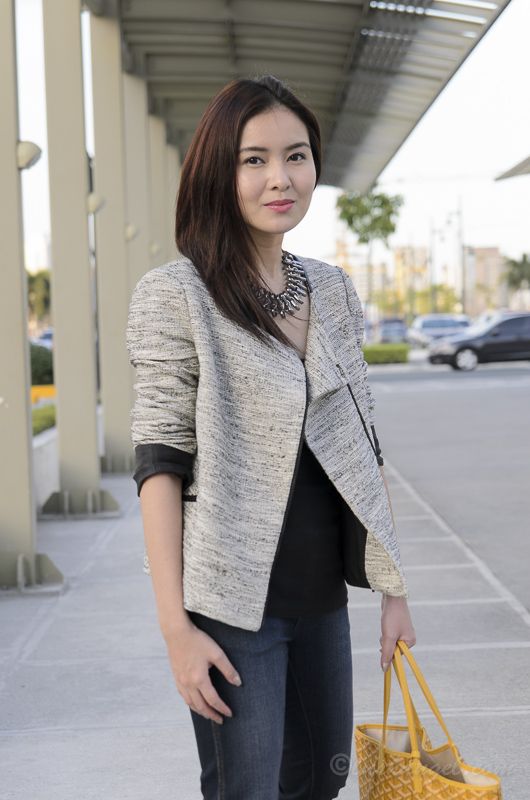 I've been searching for a tweed blazer for so long and I'm happy to score this on sale at Promod! Yay!!! 😀
And this jeans… I swear, this is the most comfortable jeans I own!!! In fact, I wore this in a flight recently. Take note, I always sleep during a flight so dressing comfortably is a must. Wearing jeans was never an option! The first time I tried it on, I was impressed by its material but I thought it won't be that comfortable after washing. Boy, I was wrong! The material, the fit, the feel- everything is exactly the same after several washing! Hooray to that! Wondering already what jeans? It's from Wrangler!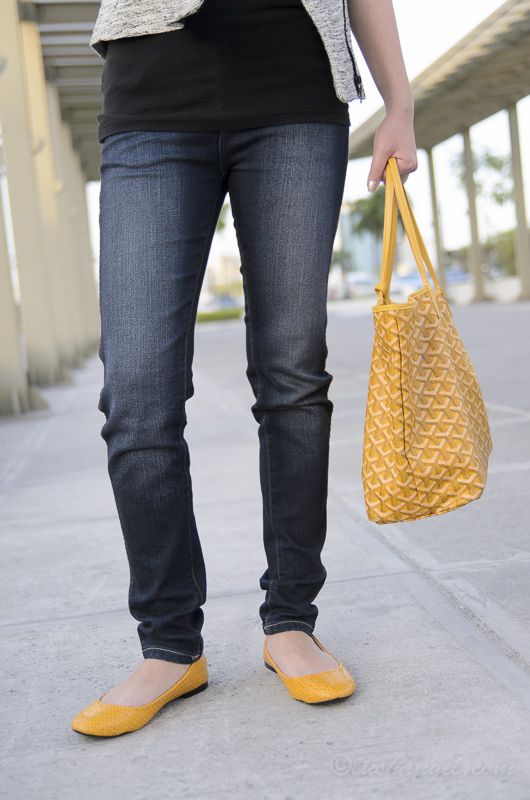 Even the fit and length is perfect for me! No adjustments needed! 🙂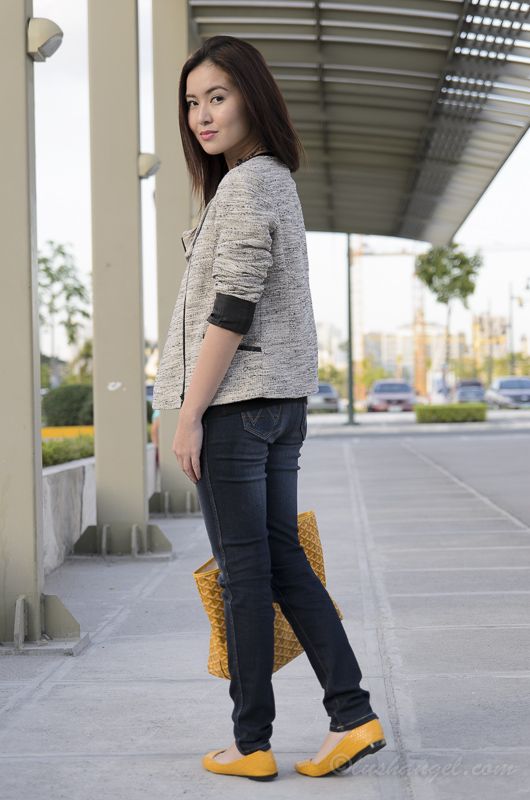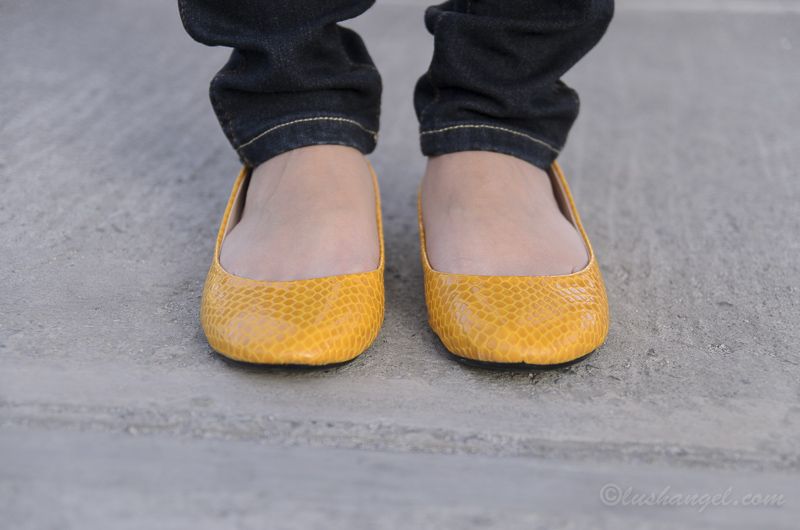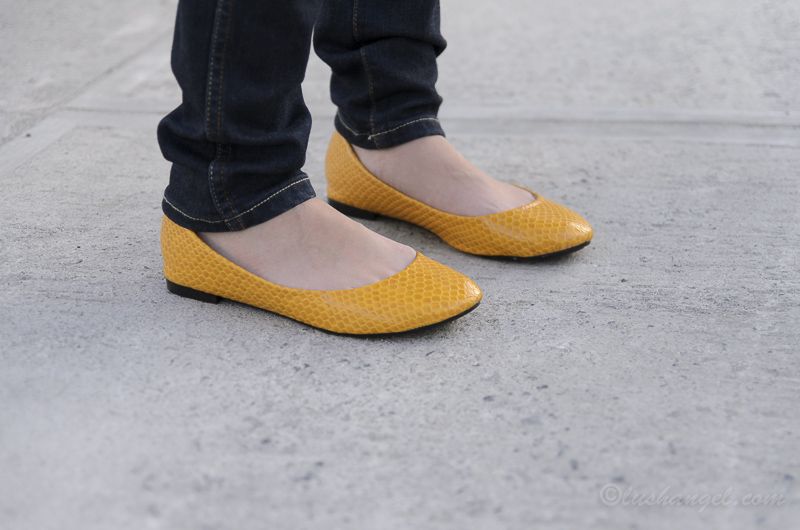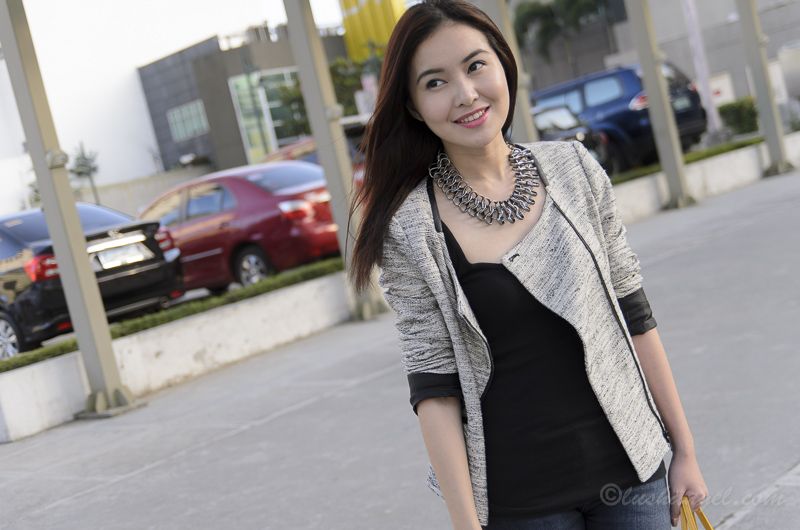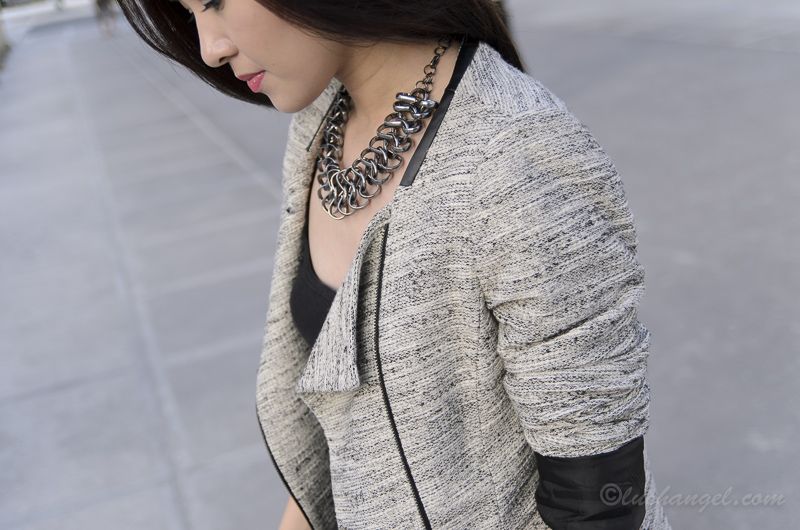 Blazer: Promod
Tank top: random
Jeans: Wrangler
Shoes: SM Parisian
Bag: Goyard
Necklace: from bazaar
Have you joined my Ray-Ban eyewear giveaway? Last few days to go before it ends!!! If you haven't joined, check it out HERE.