You've probably had a glimpse of this outfit in my ARTDECO post. Here's a closer look: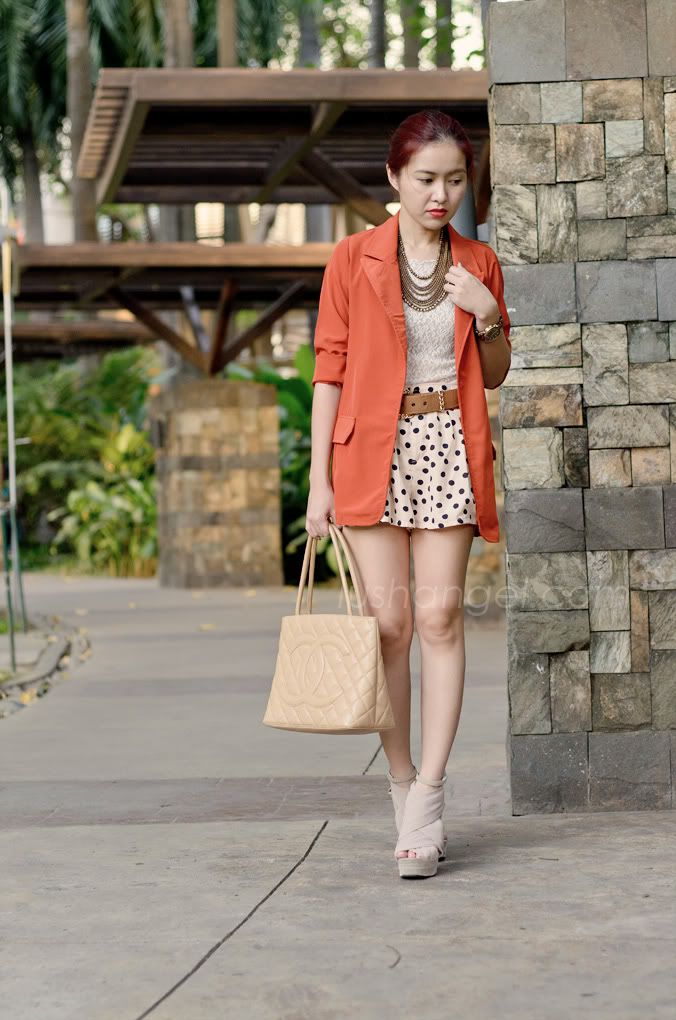 It's one of my fave colors- Tangerine Tango! Despite the summer heat, I didn't hesitate to wear a light blazer. It's bright, anyway! 🙂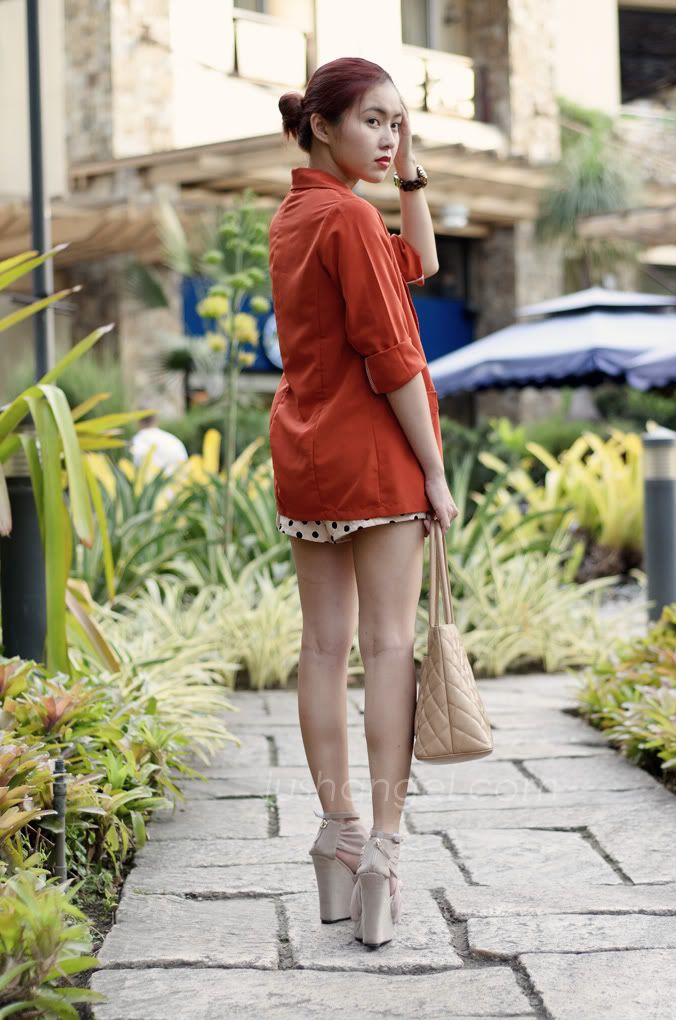 I was also wearing a sheer lace blouse inside so I just find it appropriate to use a cover up.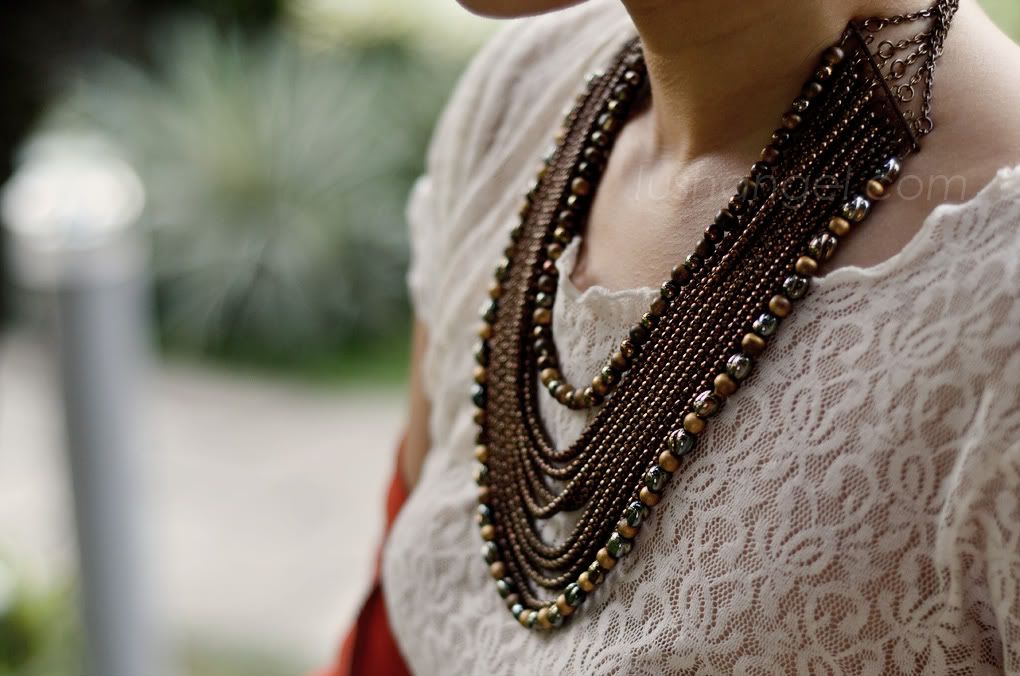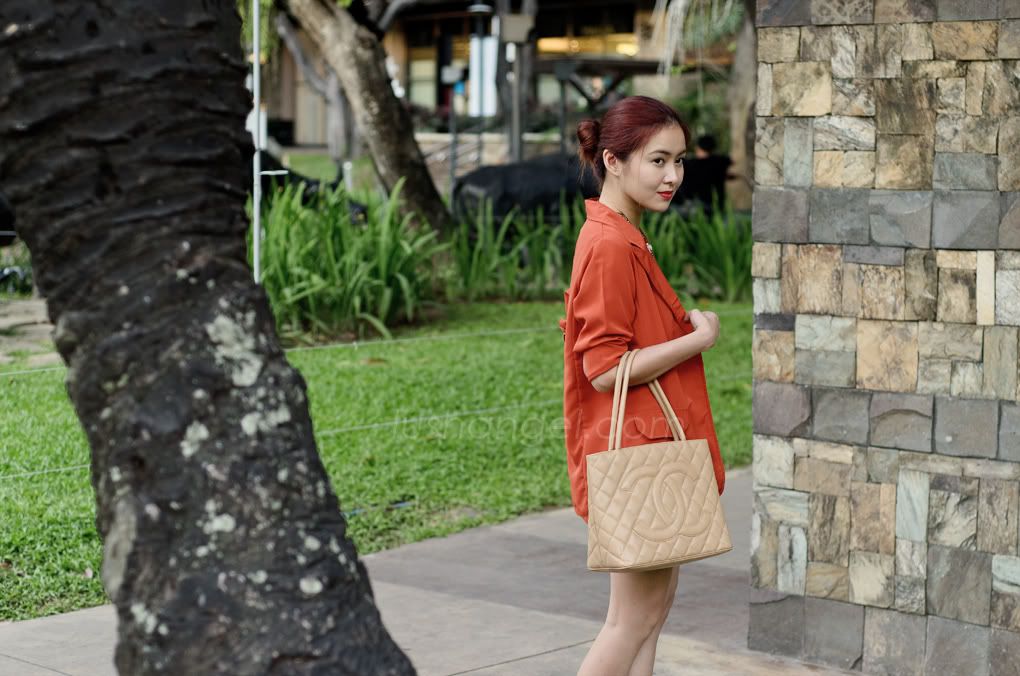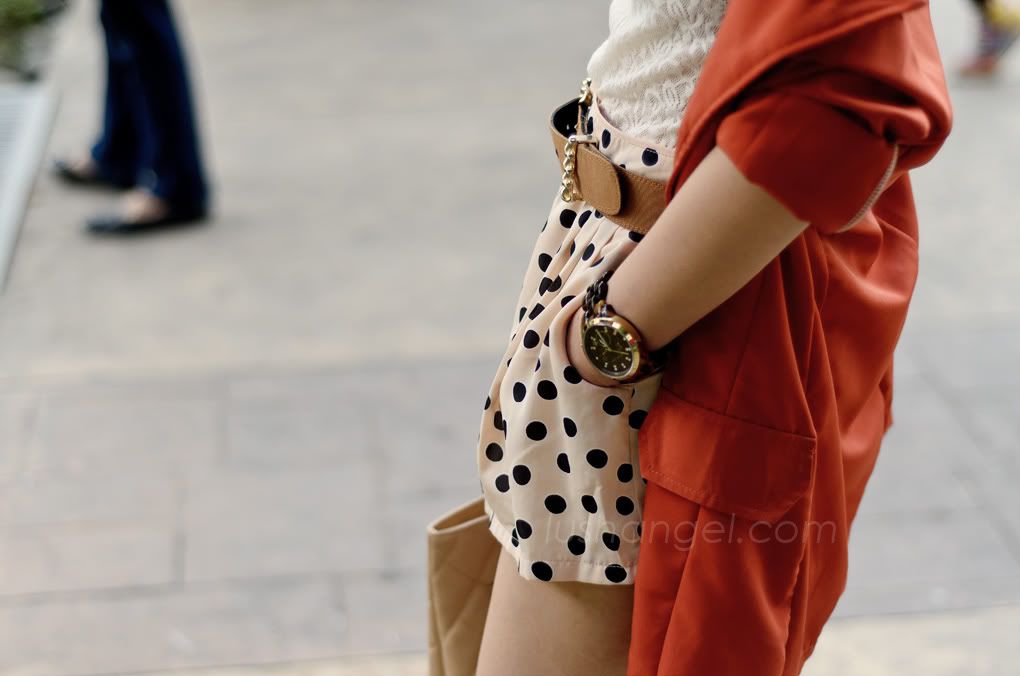 Check out who wants to have a picture! It's not his/her first time here in my blog. He/She had his/her photo taken too before, as seen in my sheer and romantic outfit post.
Blazer: Lush Angel
Lace Blouse: vintage from my Aunt
Shorts: H&M
Bag: Chanel Medallion Tote
Wedge: online
Necklace: Primark
Watch: Michael Kors
Belt: vintage from my Aunt