A lot of the beauty addicts out there may be familiar with the brand, ARTDECO. They were once here in the Philippines already, but vanished in department stores all of a sudden. The good news is Beauty Bar brought it back to our shores! 😀 To all ARTDECO fans and to those who have yet to discover the brand, rejoice! 😀
Just to give a quick background, ARTDECO was created in 1985 and it's considered to be Germany's no. 1 selective makeup brand. It's present in Europe and all over the world.
ARTDECO stands for individuality that customers demand from a premium retailer, just as much as the exclusivity of high-priced international brands. ARTDECO symbolizes trends; it incorporates the trends faster than its competitors. This enables ARTDECO customers to obtain the newest must-have products at affordable prices at all times.

ARTDECO: 100% individuality & uniqueness made in Germany
Last week, I was invited to ARTDECO's Beauty Bloggers Workshop held at Beauty Bar, Greenbelt 5. Carmen Reyes, a freelance makeup artist and instructor at Make-up Design Academy, demonstrated two makeup looks.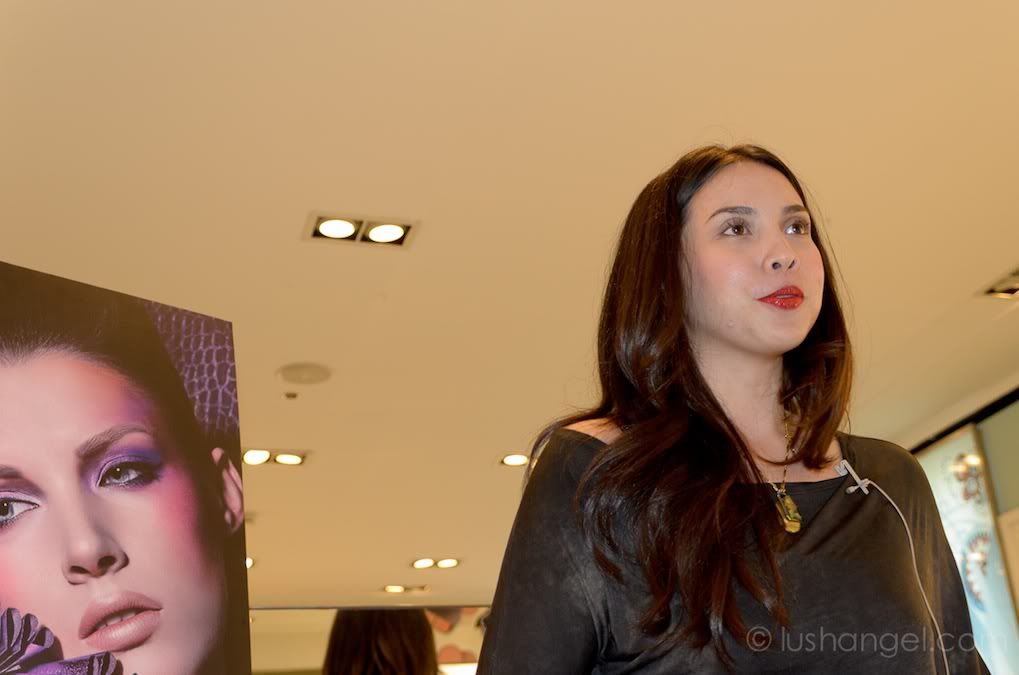 To introduce to us the newest addition of cosmetic brand in Beauty Bar, Carmen only used ARTDECO products. The beauty bloggers had a chance to test everything she applied on the model as most of them were laid out on our table. Obviously, we couldn't stop trying and swatching them!
Carmen first did a day look with light green shadows.
From this day look, she intensified the eyeliner and smoked it out. She just added a few more dark shadows and she was ready for a night out in 10 minutes!
The next part of the workshop was creating the gorgeous red lips. I wasn't able to take photos since yours truly was the model. Hehe! Carmen used a red lip liner to define my lips and brushed the High Performance Lipstick on top. She then sealed it with Magic Fix, ARTDECO's version of lip sealer, for a more lasting lip color. The Magic Fix had a slight tingling sensation upon application, but it was gone in just a few seconds. From a natural lip color, I went out of Beauty Bar with this vavavoom red lips! Thank you, Carmen!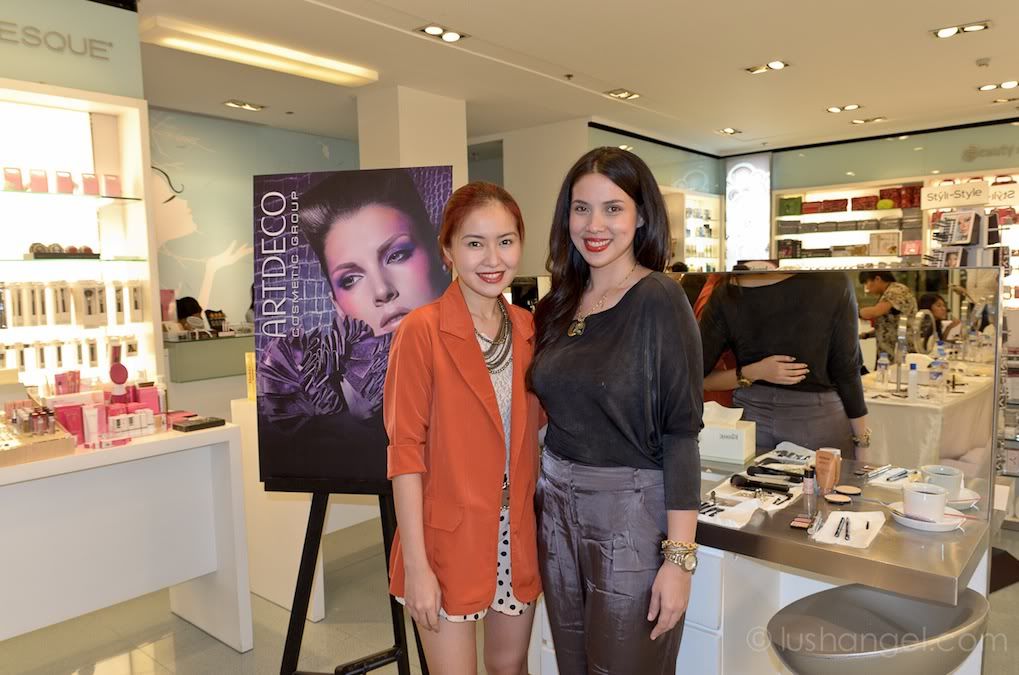 The difference of ARTDECO's comeback, aside from its new home at Beauty Bar, is that their collection is now more complete. Just take a look all these!!!
Drool…
Now, for the question that has been popping in your head- "How much?" I would admit, the first time I saw ARTDECO's poster outside Beauty Bar, I didn't paid much attention to it. Why? I thought it was pricey. Hello, it's Beauty Bar! Plus, it's made in Germany! To my surprise and yes, good news to beauty addicts, ARTDECO has affordable price points! Unbelievable? Here are a few examples of their best sellers and favorites- Eyeshadow PHP 350; Eyeshadow Base PHP 450; All in One Mascara PHP 850; Long Lasting Liquid Liner PHP 825; and High Performance Lipstick PHP 895.
*Prices may change without prior notice.
So, expect some reviews of ARTDECO makeup soon! 😉
ARTDECO is available in all Beauty Bar stores.