Those who have been reading my blog knows how I can be adventurous with my nails. You can see some of my posts HERE. Now that the heat is on, the more we have to try out anything colorful! Caronia introduces Nail Swirls (a.k.a. nail marbling)!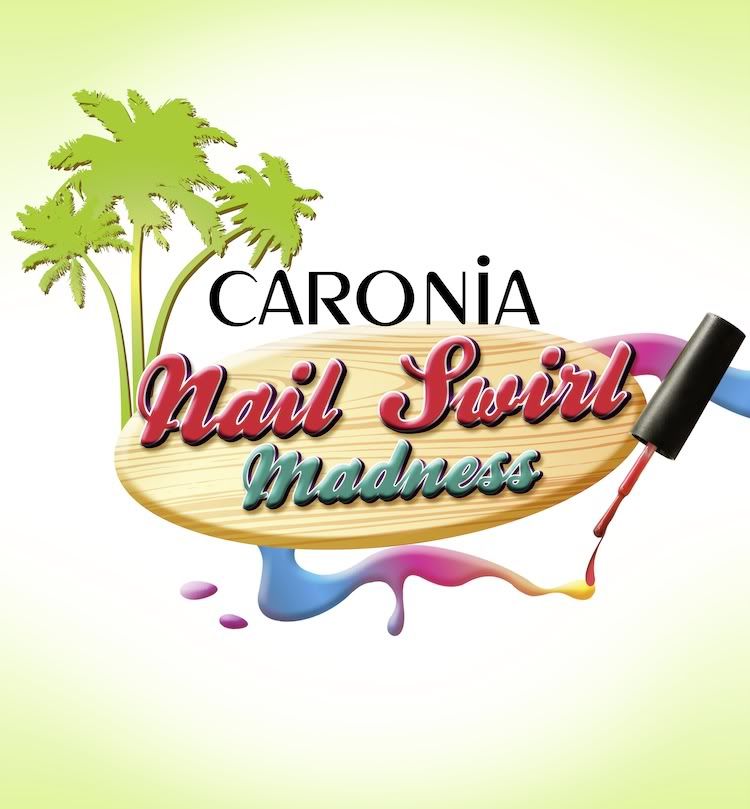 Caronia Nail Swirls is not your ordinary way of putting on nail polish. First, nail polish is not applied directly on nails using a brush and second, with this technique you can wear two to five nail polishes at the same time. Create your personalized statement nails in just 4 steps: Pick, Drop, Swirl, and Dip.
Pick the nail polish colors you would like to use;
Drop the colors alternately in a bowl of water, creating a bull's eye image;
Swirl the colors to your desired design, then
Dip your fingers into the bowl to transfer the design onto your nails
I can't wait to try it myself! When I get the time, I'll be posting about it too. 😀
* It is important to note that not all nail polish colors spread the same due to differences in colorant content that affects viscosity and the way it spreads on water. The key to master all techniques is practice.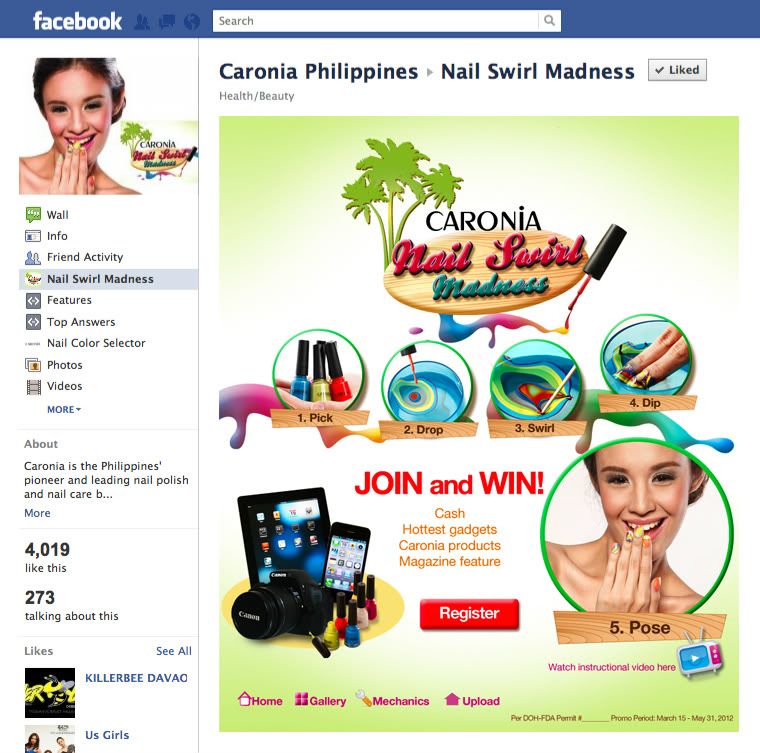 Be a fan of Caronia's Facebook page to join their ongoing promo. Click the Nail Swirl Madness Application tab to get a chance to win cash, hottest gadgets, Caronia products and a magazine feature! Promo runs from March 15 to May 31, 2012.
P.S.
On another note, my ever gorgeous and dear friend, Mrs. Martinez, just celebrated her birthday. Happy birthday, Michelle! 😀 Now, she's extending her birthday blowout to EVERYONE! Yes, you read that right. She's not just treating her family and friends! She's giving away lots of huge prizes in her blog!!! Check it out HERE. 😀