I was invited to an exclusive event of Nourishing Night Oil held at Blue Water Day Spa, Greenhills. When I first learned about the location, I knew it was gonna be a great pampering night.
True enough, I was greeted by these seats!  The event was held in this room with a big screen in front. You can actually watch a movie while getting a massage! The first one who avails of Blue Water Day Spa's services in this room gets to pick the movie. 🙂 But obviously, we weren't there for a movie. LOL! We were there to know more about the talk of the town, Nourishing Night Oil.
The event started with Divine Lee hosting. Oh my, star struck! She's really, really nice (no exaggeration)! She's very down to earth and funny, like she is in her blog.
We were all asked to introduce ourselves and our blog too, so here I am with a microphone! My secret? I can never be comfortable holding a mic!!! I'm just too shy!!!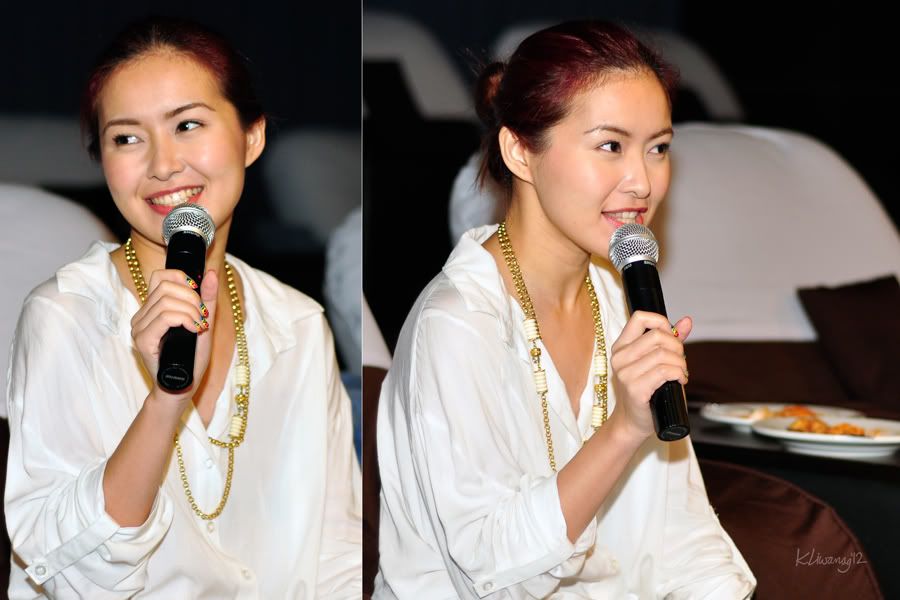 Mr. Rishi Pradhan, Managing Director of Mega Philippines, then talked about their company first. Of course, any product you put on your skin, especially on your face, you want to know where it came from. It's like trusting your skin or even your health to them when you use their products.
It's good to know that Mega started way back in 1983 in Thailand. The company was established in the Philippines last 2001 and is currently present in 21 countries. They are committed to provide quality products and services to their customers, suppliers and consumers through constant improvement and innovation. Mega actually carries numerous products- skin care, slimming, herbal, OTC medicines, etc. And of course, part of the products they carry is the Nourishing Night Oil.
At first glance, I thought of the Vitamin E capsules. Well, it looks like it, but NNO is NOT something you drink like vitamins. If you're familiar with what some celebrities and beauty enthusiasts do with their Vitamin E soft capsule gels, they poke it and massage the liquid onto the face. That's what NNO is, BUT it's even better they say. Why? How? Ms. Cristina Paloma, NNO Brand Manager, explained this to us.
What is Nourishing Night Oil?
It is an all-natural moisturizer, guaranteed free from harmful and harsh surfactants, that treats skin dryness due to loss of moisture.
It has the non-cosmetic combination of Vitamin E and Jojoba oil which

resembles the skin's natural oil

. Natural Vitamin E is an anti-oxidant that protects cells from harmful free radicals. On the other hand, Jojoba Oil acts as an occlusive moisturizer to improve skin's elasticity, suppleness, and smoothness.
It comes in an applicap preparation to prevent it from oxidation and to retain its freshness. Each capsule contains 4.70mg of Natural Vitamin E and 85.80mg of Jojoba Oil.
Who should use NNO?
Good news! NNO is for all skin types. I had a chance to try it myself and it's not greasy. It's totally different from the regular vitamin E soft gel capsules I was talking about- which seemed like putting real oil on to your face.
How to apply NNO?
After washing the face, break the tip of NNO applicap. Pour on to your fingers and massage the oil gently onto your face, neck and below the eyes in a circular motion. They also said it's safe to combine NNO with our current skin care regimen! 😀
It is recommended to apply NNO on the face and neck during nighttime because this is the best time when skin cells start to regenerate, making skin more ready to absorb oil. A 2-week nightly application of NNO significantly improves skin moisture.
One NNO soft gel applicap looks so small, right?
I was surprised how much oil is inside the gel when I opened it! One applicap is enough for the entire face and neck. Of course, if you feel one isn't enough, you can always use more. 😀
Nourishing Night Oil is sold per box with 30 soft gel applicaps. It's priced at PHP 450 in Mercury Drugstores and South Star Drug.
Before we all headed to another room for our relaxing massage, I had the courage to have a photo with the gorgeous Divine Lee! The more I got kilig when she said, I looked so fresh and even asked for my makeup. I wanna faint right there and then! Haha! *my kababawan* 😀
me, Nikki and Divine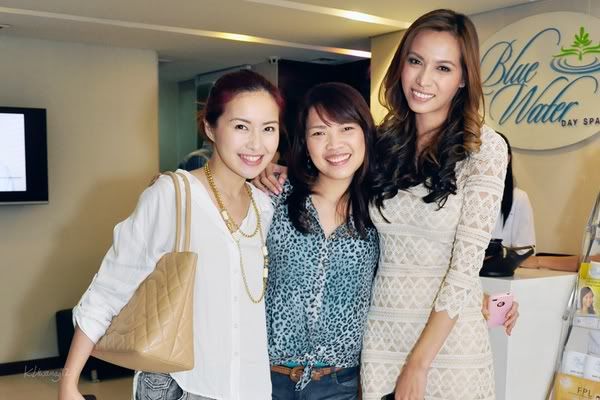 Oh, and more so when I saw this tweet…

Awww, thanks Divine! You're really so nice! 😀
Here are more photos during the event. Thank you so much Mega team and Vince Golangco for the invite! 😀
me, Nikki and Shen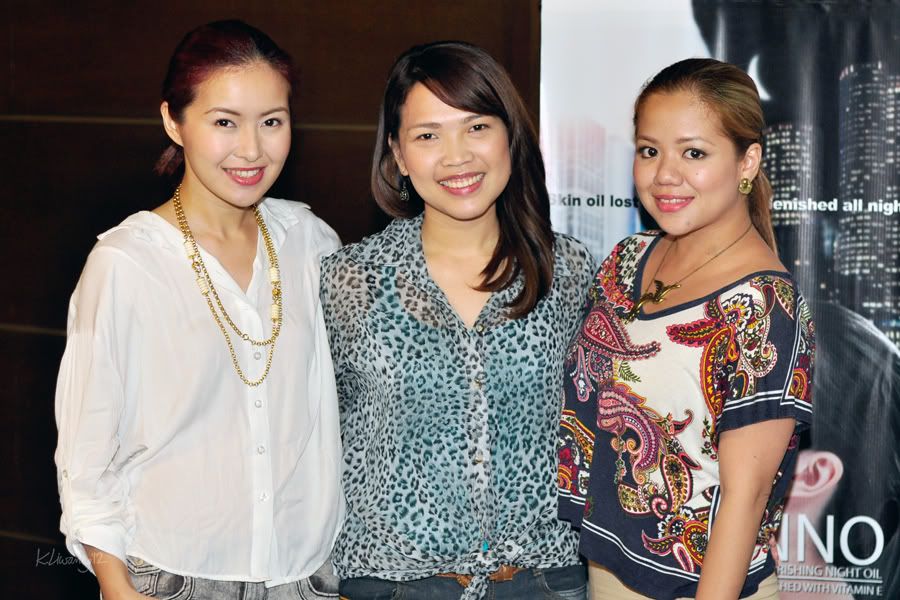 To know more about Nourishing Night Oil and their promos, add them up in Facebook.