Feeling Tomb Raider in my shorts and kicks as I struggle to get in and out of the temples in Siem Reap, Cambodia.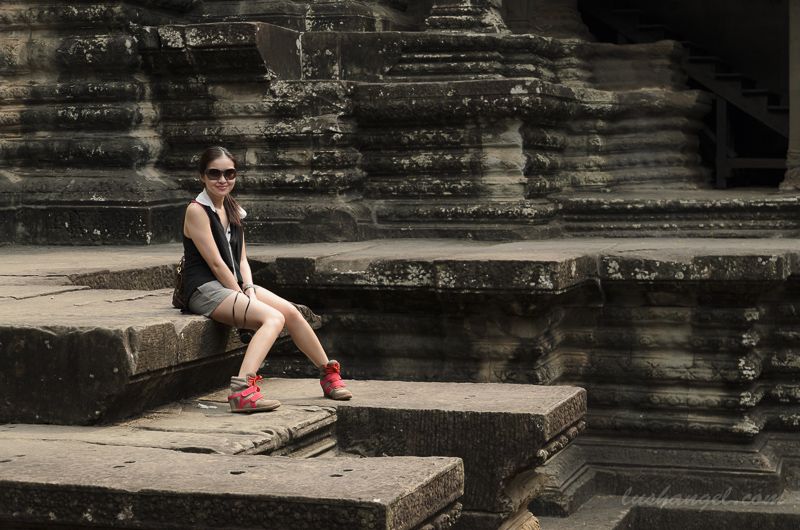 Last February, my friends and I went on a 4-day vacation in Cambodia. I've always wanted to see Angkor Wat in person. I just hated the hassle of not having a straight flight from Manila to Siem Reap. Thank God a local airline is now flying straight to Siem Reap!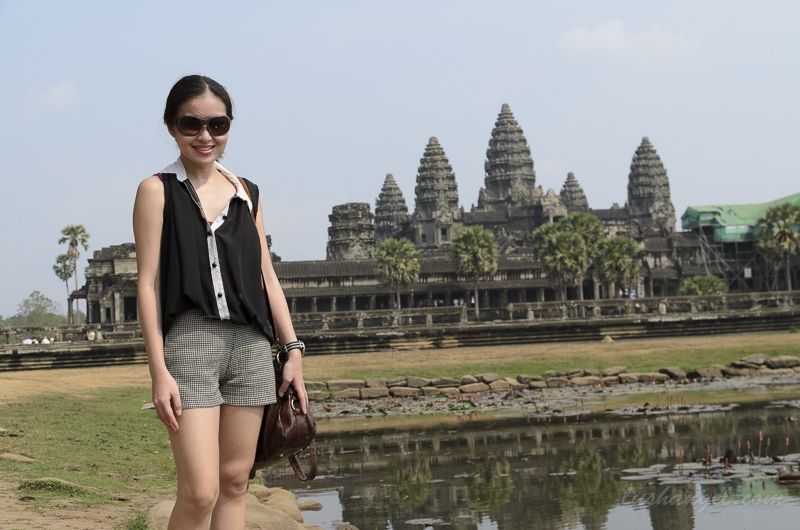 I'll share more of my Cambodia trip in a separate post. For now, let me do an OOTD post so please bare with me as my face appears in all the photos below! LOL! 😀
I knew it was going to be hot, but I didn't expect it to be SUPER SIZZLING HOT! It was February! I seriously can't imagine the summer heat in Cambodia! Anyway, I had to wear shorts the entire trip, even if there was one part of the temple that didn't allow it.
Look at us… Walking in this path at 12:00nn…
So, you're probably imagining my outfit is so uncomfortable in this kind of tour… What the heck, I felt like I was Tomb Raider! LOL! 😀
But seriously, I was surprised it wasn't really uncomfortable. Chiffon tops can be a bit hot, especially when you start to sweat. It can stick to your skin, which can be the most icky feeling. I know you get what I mean. Haha! This is why I wore a tank top inside my sheer blouse and I survived an entire day under the heat of the sun! 😀
If you're tired of my face, feel free to skip the photos and just go at the bottom of the post. LOL! 😀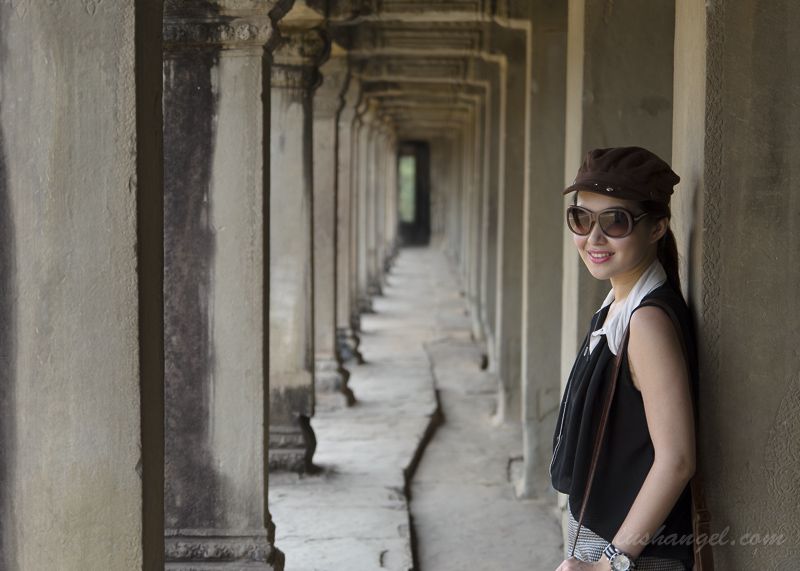 Would you believe, I did a temple run here! I'm too shy to embed the video though… Haha!
Oooh, and I brought with me my Veloci watch to easily change my strap and match my outfit. 😀 I appreciate its convenience for travel since there's no need to bring several watches! 😀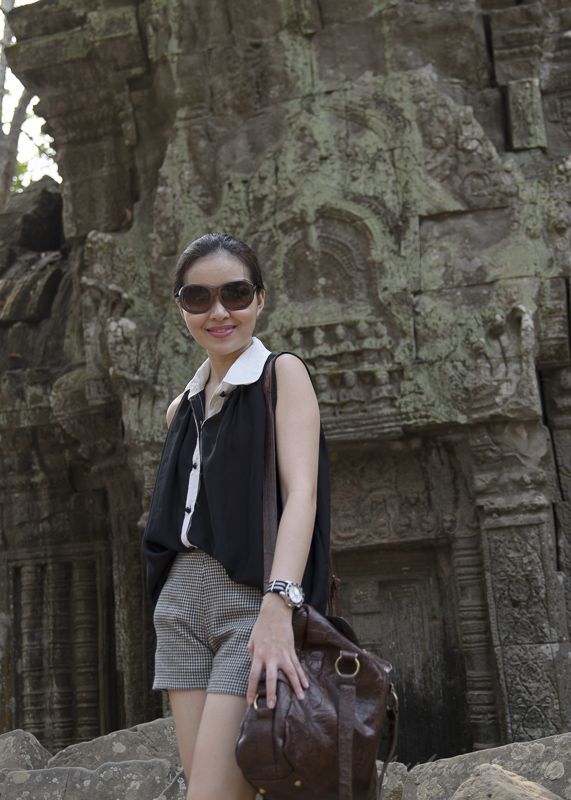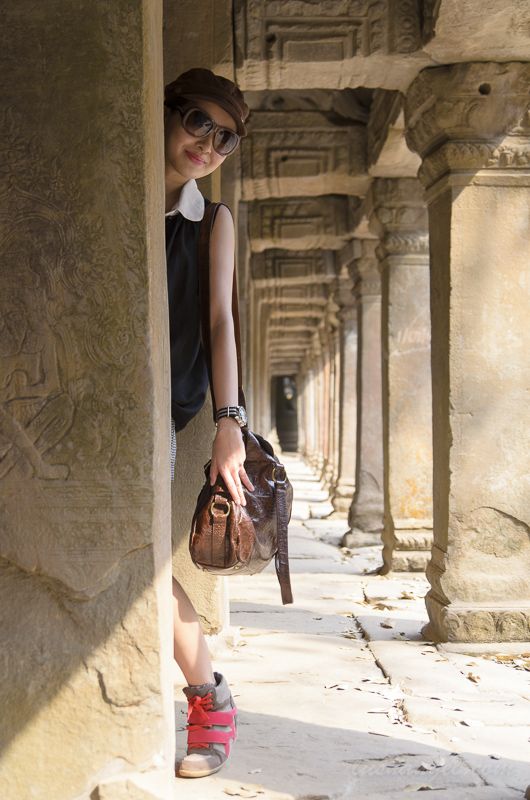 No need to  "mind my head"! Hahaha!
Blouse: from Bangkok
Shorts: from Bangkok
Bag: from Korea
Wedge sneakers: SM Kicks
Watch: Veloci
Studded hat: from Paris
Sunnies: Prada