We've been seeing a lot of stripes this season. This is what I decided to wear in a lunch meeting and to run errands the entire afternoon.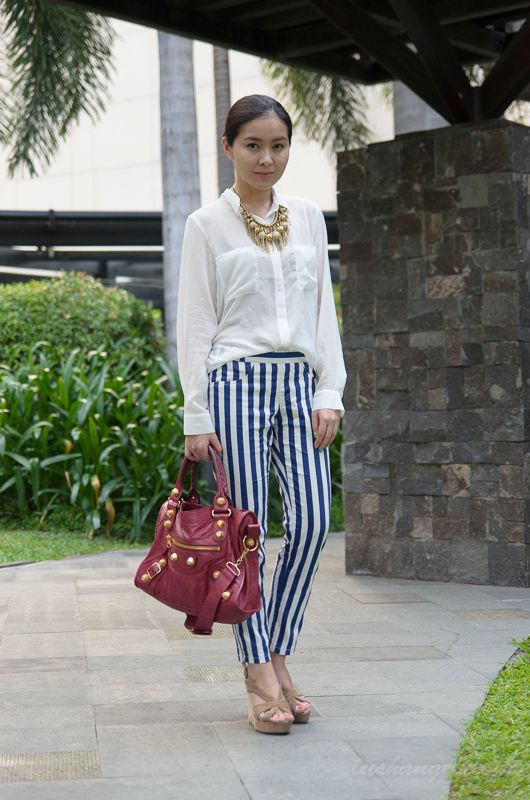 The nautical blue and white stripes is definitely perfect for summer. And if you've been reading my blog, I'm sure you've noticed that since summer started kicking in, I've never failed to mention how much I love nautical pieces. Here's one of my outfit posts wearing a nautical dress- https://lushangel.com/2013/03/07/ootd-nautical/
I love vertical stripes, especially in pants. It gives an illusion of longer legs. 😀 When I saw this during my last minute shopping in Japan, I grabbed it even without fitting! LOL! I love shopping at GU when I'm in Japan! Prices are relatively cheap compared to other stores. 😀
And since it's sizzling hot these days, I made sure to wear something light and sheer for my top.
I just added a gold statement necklace to give a more formal vibe to the entire look.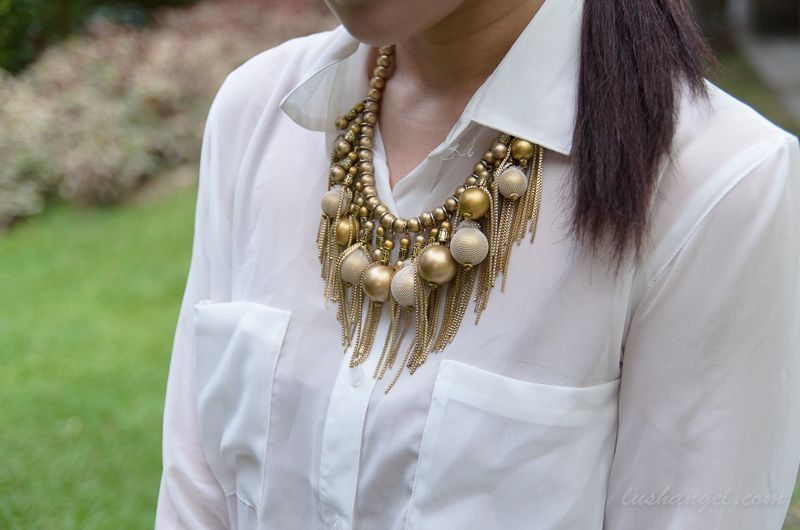 Top: Gu
Pants: Gu
Shoes: online
Bag: Balenciaga Giant City
Necklace: SM Accessories
For instant beauty, fashion, travel, foodie, or random updates from me, LIKE lushangelblog on FACEBOOK, FOLLOW  lush_angel on TWITTER and lush_angel on INSTAGRAM.