Last Thursday, May 9, 2013, Crocs launched their beach line at White Moon Bar in Manila Ocean Park. The chill ambiance and the great sunset view made it a perfect place to present their summer collection.
If you've been a reader of my blog for years now, you can probably remember me posting sale events of Crocs every now and then. I love the brand that I don't want you guys to miss such great opportunity. I bought my first pair back in 2010 and I even shared it THIS POST. Can you believe that pair is still my travel companion up to this day?! It has gone through a lot of places all over the world. My feet have become so dependent on that pair that I always reach for it whenever I'm going to do a lot of walking. Yes, it's that comfortable. Just imagine my excitement when I was invited to witness the launch of Crocs Beach Line.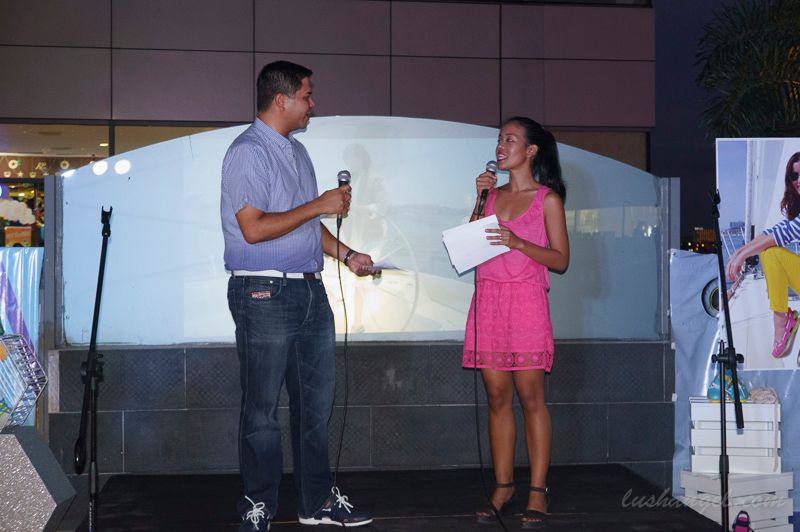 Laureen Uy and David Guison, Crocs ambassadors, were also there to share their favorites in this collection.
I went home with this colorful flip flops called Huarache Flip Flops. So cute, eh?! 😀
The colors would have been such a great contrast on Boracay's white sand! I should have worn this pair! Hmmm… Or maybe I should go back soon??? 😀 😀 😀
Now, let me share some of my favorites in this collection.
Boat Shoes for Kids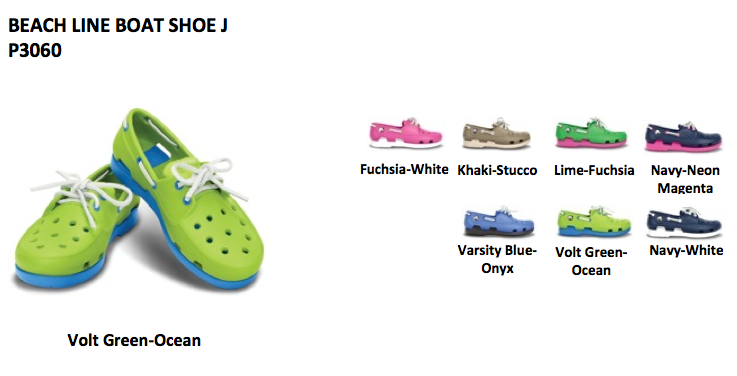 Of course, kids should not be out of style! I personally love the Fuchsia-White and Navy-Neon Magenta for the girls, while the Navy-White, Volt Green-Ocean and Khaki-Stucco for the boys.
Boat Shoes for Men
This is Crocs version of boat shoes and I love it! I can already feel how comfy it is!!! I want my man wearing the Espresso-White or Navy-White!
Boat Shoes for Women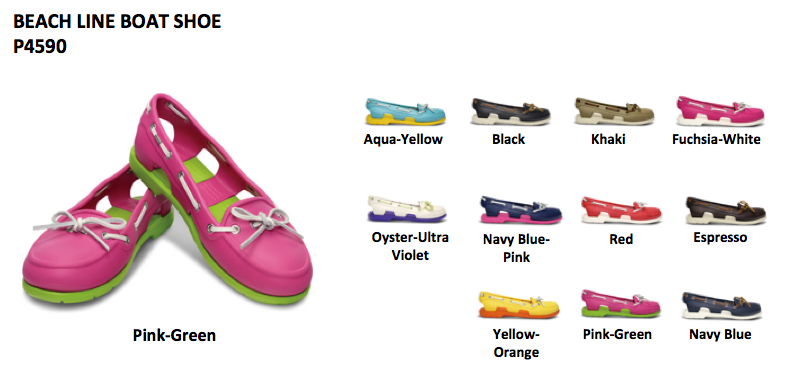 *Drools* When I saw the boat shoes for women, I just died! Haha! My personal faves: Pink-Green, Black, Fuchsia-White, Red, Espresso, and Navy Blue.
Huarache Flats
Here's the flats version of my Huarache flip flops. I tell yah ladies, you must try this! It looks so dainty! It's sooo me! Hehe! I WANT!!! 😀
Huarache Mini Wedge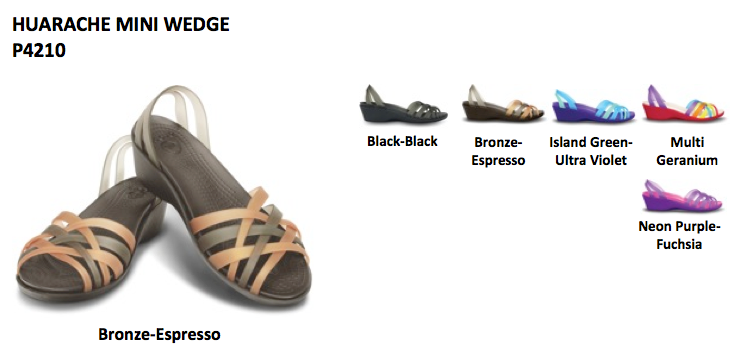 If you want a bit of height, they also have it in wedge. 😉
Huarache Slingback
The slingback is also similar to the flats. Again, a must! Sorry, am I confusing you? Well, I am too as I'm loving most of the styles in this collection! 😀
Retro Flip Wedge
And of course, if you want your classic flip flops, you can have it colorful wedge!
In line with Crocs Beach line, they also launched a new Facebook game, Run Sailor Run!, where you can win a trip to Singapore!!! Wohoo! 😀
Run Sailor Run! goes live on May 13 until June 7.  For more information, visit Crocs Philippines Facebook fan page.
For instant beauty, fashion, travel, foodie, or random updates from me, LIKE lushangelblog on FACEBOOK, FOLLOW  lush_angel on TWITTER and lush_angel on INSTAGRAM.