Since I've already started sharing about my nail addiction in my previous post, let's talk more about nails?! Haha! 😀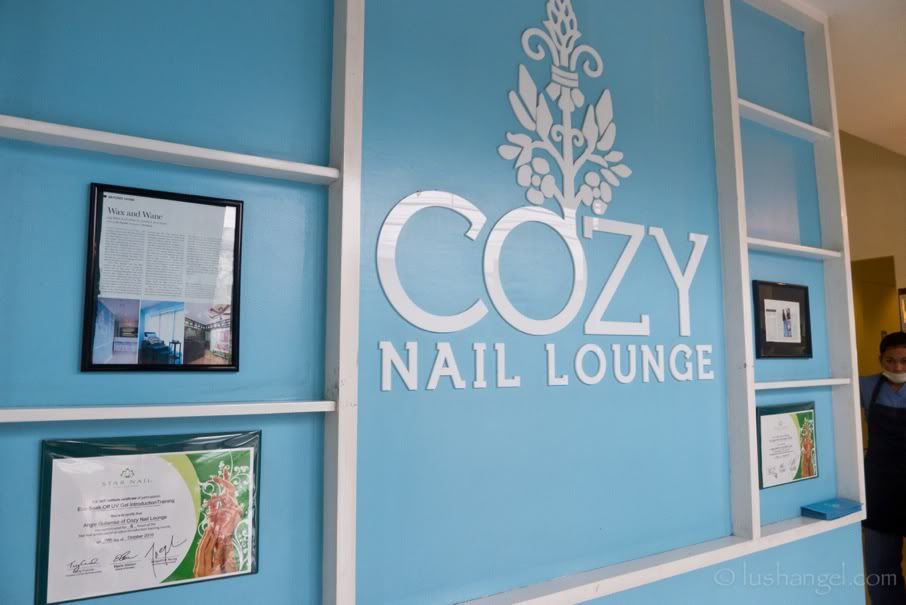 Last August 25, 2011, I was invited in an intimate pampering day with Michelle L., Michelle M. and Patricia Hizon at Cozy Nail Lounge. It's a nail salon located along Libis, Quezon City (almost across Eastwood City).
The moment I entered the door, I was welcomed by the relaxing white and blue theme, which can be seen all over the place. There were four couches just beside the receiving area and two more in a more private corner. Since we were four, we opted to sit side by side.
We were first offered something to munch on and some drinks. There was even a bottle of wine for us, but none of us wanted to have a sip at 3 o'clock in the afternoon. LOL! 😀
The owners of Cozy Nail Lounge, Wenna Lindayag and Michelle Taruc, suggested some of their must-try services. I decided on getting a manicure with gel nail polish and a spa pedicure.
GEL NAIL POLISH MANICURE
I've heard about gel nail polish before, but this was my first time to try it out. This made me really excited! If you're following me on Facebook and Twitter, I shared my newly done gel nail polish. Oh, and yes, they have Wi-Fi all over the place for those people (like me) who can't afford to go offline! 😀 Anyway, if you're wondering what's the difference of a gel polish and a regular polish, just take a look on how it's done!
I first had the usual cuticle cleaning. BUT what's something unusual is Cozy Nail Lounge's guarantee that their cleaning tools are always sterilized! The cleaning tools are sealed and packed by set. Each client must sign the pouch, which is the owners' way of ensuring that their clients are getting their services right.
In preparation for the gel polish application, a primer was used to make my nails super smooth. The texture of my nails seemed like they were buffed!
Gel nail polish application starts here! The colored gel were in small pots and the applicator looked like a paint brush. Since I wanted a French tip, two coats of pinkish base were used. My hand was placed under the UV light after every coat for the gel polish to dry.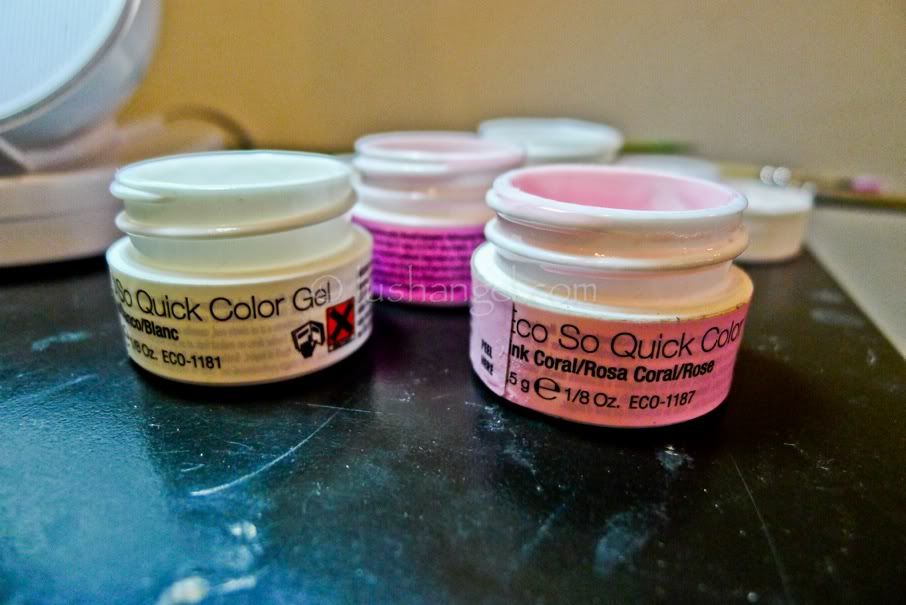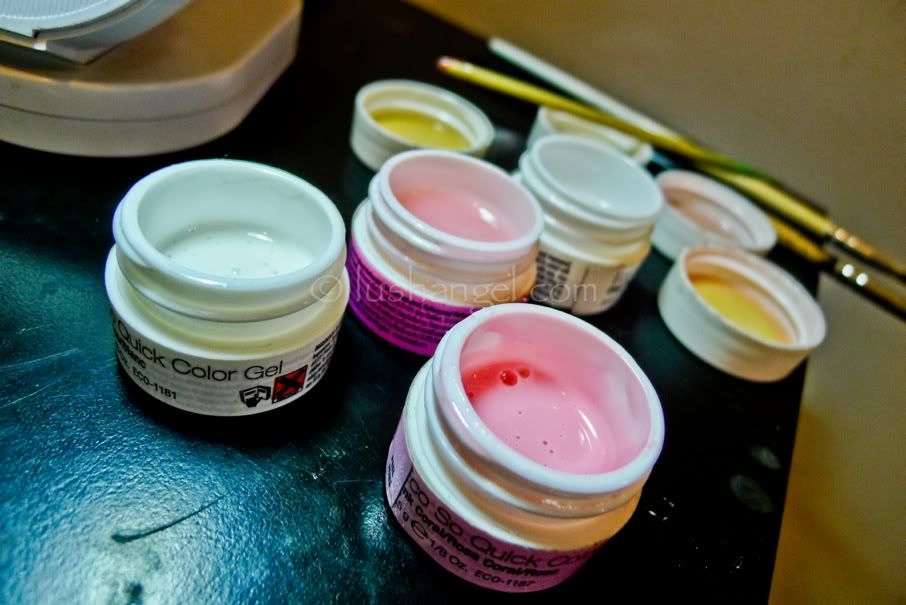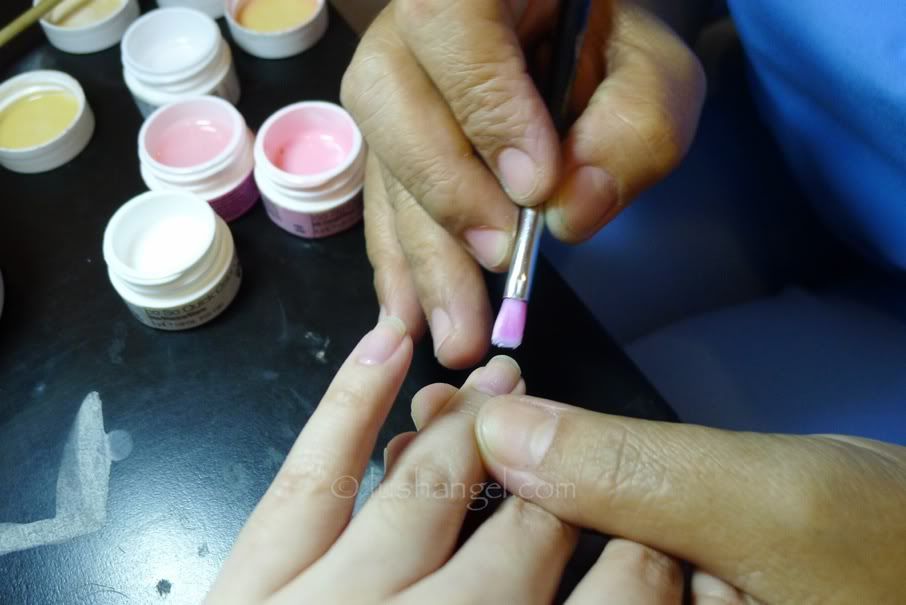 The white tips were applied. After which, my hand was placed under the UV light.
A top coat made my nails even shinier and for the last time, my hands were placed under the UV light for my nails to dry.
Since gel is supposedly sticky, a swipe of this Finishing Wipe made my nails smooth once again.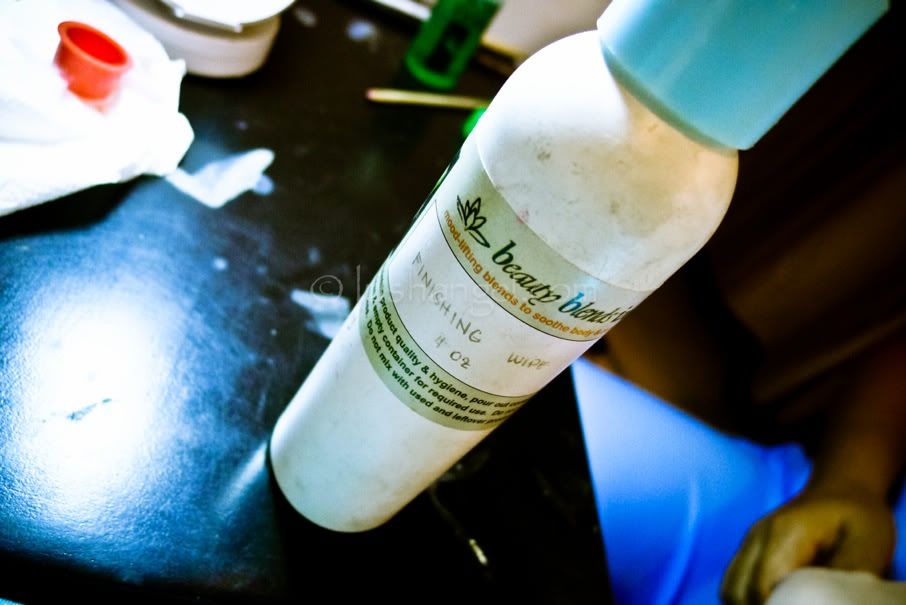 A drop of cuticle oil to avoid having dry cuticles completed my gorgeous manicure.
And I'm ready to do whatever I want! Yup, my nails were completely dry right after. Even a swipe of acetone won't remove the gel polish. If you're wondering how long they did the entire process (since it looks tedious compared to the normal manicure), it took them roughly around 1.5 hours only. And here's my review of Cozy Nail Lounge Gel Polish.
I love it because…
it can last for 10 days. I had my French tip gel polish for almost 2 weeks (13 days to be exact). The very minor cracks weren't that obvious, probably because the tips weren't super white.
the shine didn't fade.
it dried easily. After placing my hand under the UV light for just about a minute, my nails were completely dry. I tried touching or even pressing them and to my surprise, no cracks or chips at all. I can do whatever I want. I can grab anything inside my bag, even right after the procedure. The only drying time was whenever my hands were placed under the UV light.
gel nail polish for hands only costs PHP 250 (excluding cuticle cleaning, which is PHP 150) at Cozy Nail Lounge. The price isn't bad considering it could last for almost up to two weeks.
it's a great alternative to acrylic nails. It looks as lovely, but definitely cheaper. Plus, you're using your own nails. It doesn't look fake at all!
I wish…
it didn't had bubbles. Some of my nails had a few bubbles, which I think is due to the application. Being the OC that I am, it's surprising that I wasn't really bothered by it. Usually, I won't stop staring at my nails if I see something wrong with it. My nails were too shiny making the bubbles not so obvious.
the tips of my French manicure were whiter. Well, this is just my preference. I personally like them really white, rather than the natural looking tips. I know some doesn't like the "liquid paper" kind of white. Haha!
it could easily be removed. It needs a special remover since an ordinary acetone can't do it. Cozy Nail Lounge has a solution and can take it out for you for PHP 100.
they have more choices of colors. They have limited colors right now, but the ones currently available are irresistable too! Oooh, and nail arts are possible too with gel polish! Now, that sounds even more interesting. 😀
Conclusion
I really love how shiny and gorgeous my nails look with gel polish. Having perfect looking nails for almost two weeks is definitely a plus too!
I would suggest getting a gel nail polish if you're attending special occasions, like wedding or debut. In this way, you won't have to be too bothered with your nails while doing some preparations. You can be confident enough to move around, less the worry of having chipped nails on the special day. I would suggest having it done the day before the special occasion to avoid the rush.
Since gel polish can last up to 10 to 14 days, it is also for the busy women out there who doesn't have the time for a manicure every week.
If you've been wanting to get acrylic nails (like me), but is scared of the maintenance and hefty price, gel polish is a good alternative. It looks as pretty, but definitely a lot cheaper.
Of course, if you're just into beautiful nails or if you simply want to try something new, gel polish is for you.
SPA PEDICURE
Before proceeding with my foot scrub, my nails were drilled. Literally! Regular and hard pushing eventually caused waves on my nails. Being a nail addict, it's such a sore in my eyes! I didn't know that there is such a thing as a "nail drill" to make nails smooth and flat again. I'm so happy that they're back to normal now. 😀
My feet was then soaked and scrubbed. Cozy Nail Lounge has a premium line of scrubs from Malaysia. They have various flavors to choose from, namely Red Wine, Rosemary Teatree, Chocolate, Papaya, Yoghurt Milk, Bali Black Coffee and Green Tea. I chose Bali Black Coffee simply because I'm a coffee person. Hehe! It had that cooling effect, which was very relaxing. And yes, my legs smelled like coffee even after wash. Yummy!!! 😀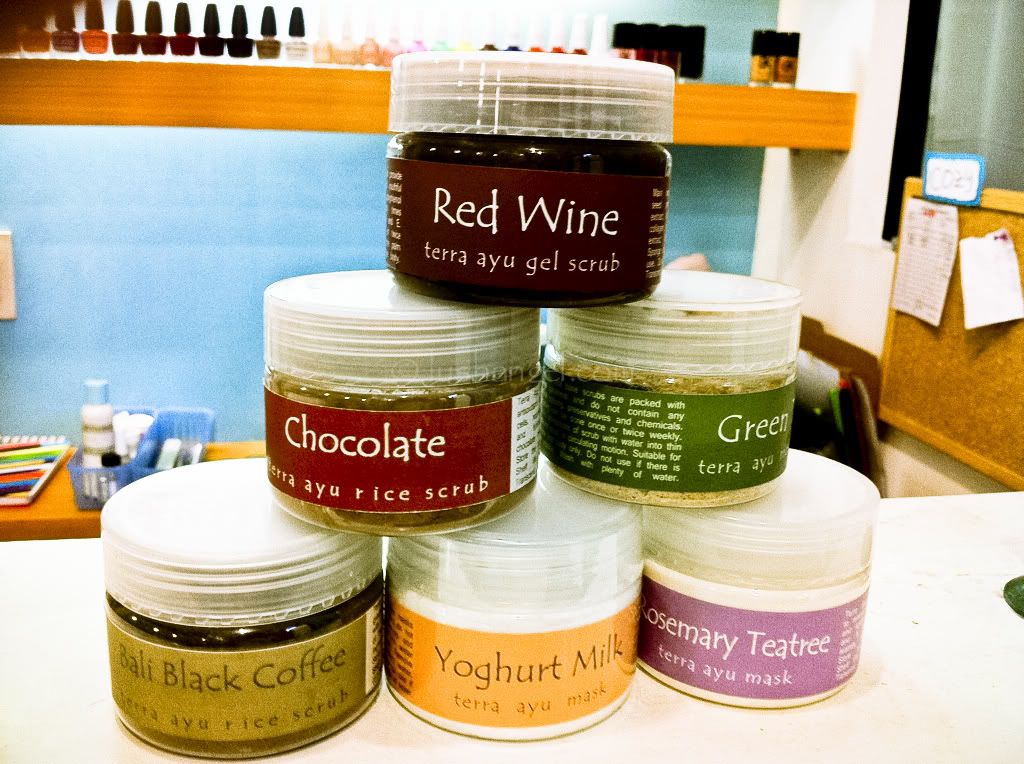 Thanks to My Mom Friday for taking my photo! 🙂
After the scrub and the cleaning of my nails, they applied Orly Calcium Shield. My toe nails badly need calcium!
I chose this lush-cious polish, Luxe from Orly.
My lovely and luxurious looking nails… I SUPER LOVE IT! I'd definitely choose this color again! 😀
Cozy Nail Lounge Spa Pedicure PHP 550
Nothing beats a fun pampering day with the girls! It was really a wonderful experience! 😀 Thanks to Cozy Nail Lounge! 😀
Thanks to My Mom Friday for this group photo. 🙂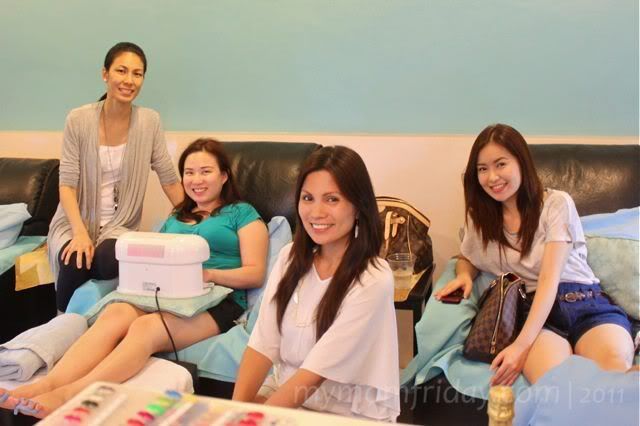 By the way, Cozy Nail Lounge launched their Octoberfest promo, as seen below.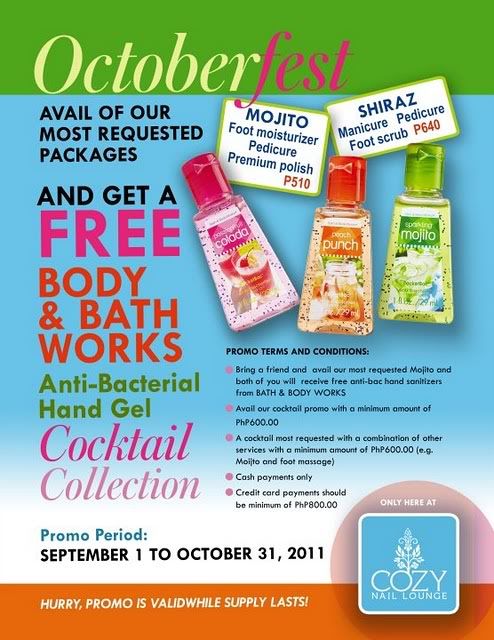 You can also learn more about their promos in their Facebook page.
Cozy Nail Lounge
(632) 709-1915.
#181 E. Rodriguez Jr. Ave. Libis, Quezon City
Mon – Sun: 9:00 am  – 9:00 pm