I've shared my review about my first product from Make Up Store, which is their Make Up Store Lipstick in Tidy. Here's another one from the brand. Let's see if it's as amazing as their lipstick. Below is my review of Make Up Store Eyeshadow in Gold.
Product Information
This type of shade is compact and creamier in texture. Cybershadows are highly pigmented and rich in pearly pigments. The creamy texture makes the eyeshadow more easily usable and produces perfect results. The lighter tones can act as a highlighter and can also be applied on lips for a shimmery effect.
I love it because…
there's very minimal fall out.
it's pigmented.
Gold shade is a nice lid color. It's not exactly "gold". It's more of a pearly taupe shade, as seen in my swatches below.
it has creamy texture.
it doesn't crease on me even without a primer.
it's easy to blend.
I wish…
it's cheaper. A pot of 2g is priced at PHP 899.
it can be purchased anywhere. Currently, Make Up Store Philippines can be purchased in Podium.
Tips
For those with oily lids, apply an eyeshadow primer to make it long lasting and to prevent the shadow from creasing.
Overall
Make Up Store Eyeshadow can be a bit pricey compared to other brands, but I have to say the quality is impressive. It's highly recommended to those who are willing to spend on good quality eye shadows. It's creamy, long-lasting (even without primer), pigmented, and easy to blend.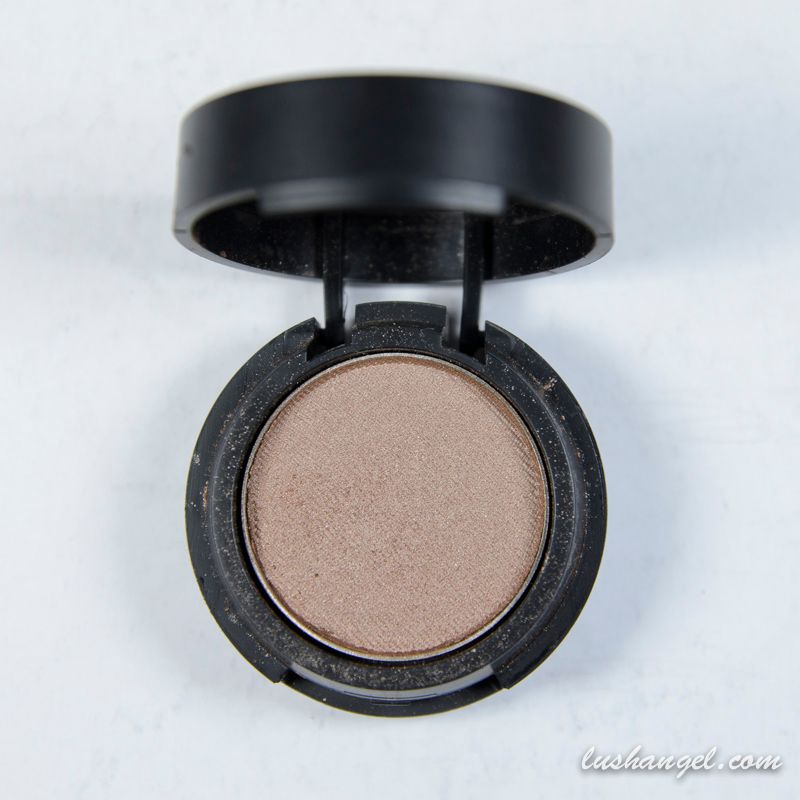 Swatch
Make Up Store Cybershadow in Gold… Don't be fooled by its name as it's not really "gold". It's more of pearlized taupe color.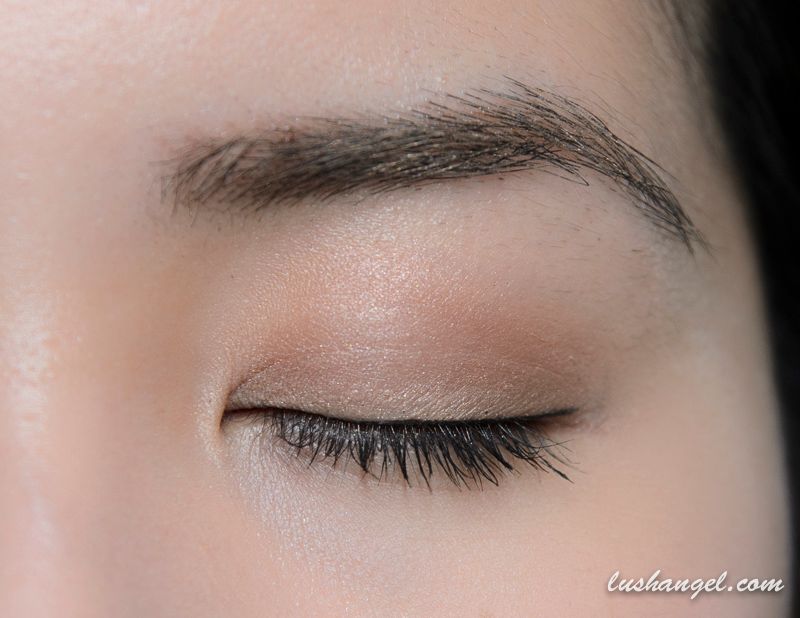 For more information on Make Up Store Philippines, follow them on Facebook and Twitter.
For instant beauty, fashion, travel, foodie, or random updates from me, LIKE lushangelblog on FACEBOOK, FOLLOW  lush_angel on TWITTER and lush_angel on INSTAGRAM.