Tweeds and longsleeves may be our bestfriends during the cold season, but it doesn't mean they have to be burried in our closets during summer.
Why not go for sheer longsleeves and tweed shorts? This is what I wore during a get together with friends last week.
Sun glare is really a pain in the eye, so don't forget your ever dependable sunnies all the time! I've actually worn this Burberry sunnies in my Summer Fever outfit post, where you can see detailed shots of it. This has been one of my faves since I got it! If you follow me on Instagram or Twitter (@lush_angel), it's one of the sunnies I brought during my Boracay trip. 😀 Yes, it has been used and abused! LOL! 😀 Check out more eyewear designer brands of Branded Lifestyle Inc., the official distributor in the Philippines of brands such as Coach, Prada, Versace, Dolce & Gabbana, Tiffany and Co., Miu Miu, Bvlgari, etc., in their Luxury Eyewear Facebook Page.
Here are more details of the outfit. I went for cream and orange combo. I find the shades very soothing to the eyes. I just used a purse with a deeper shade of orange for a pop of color.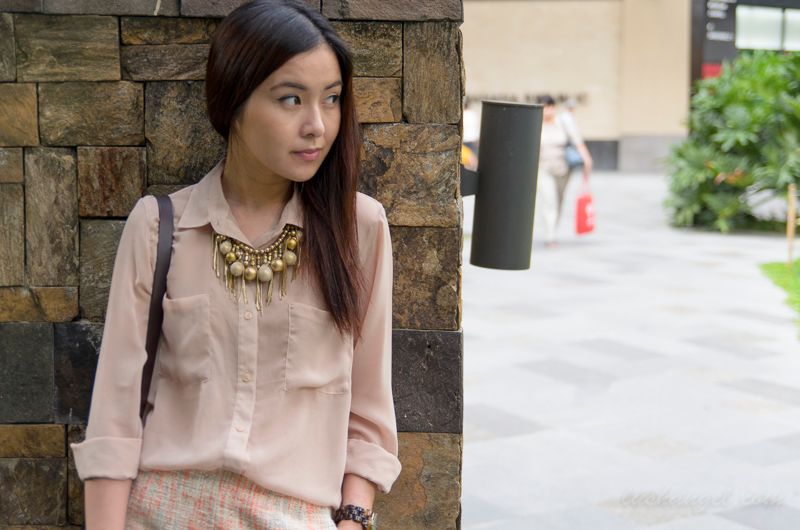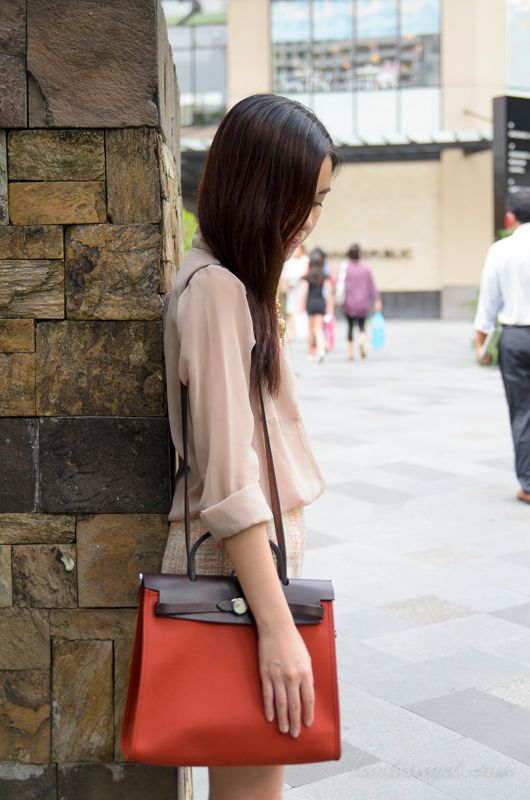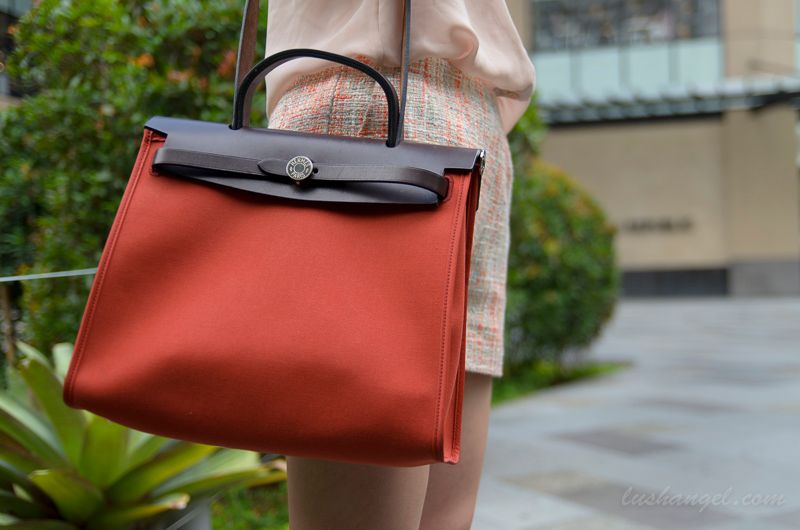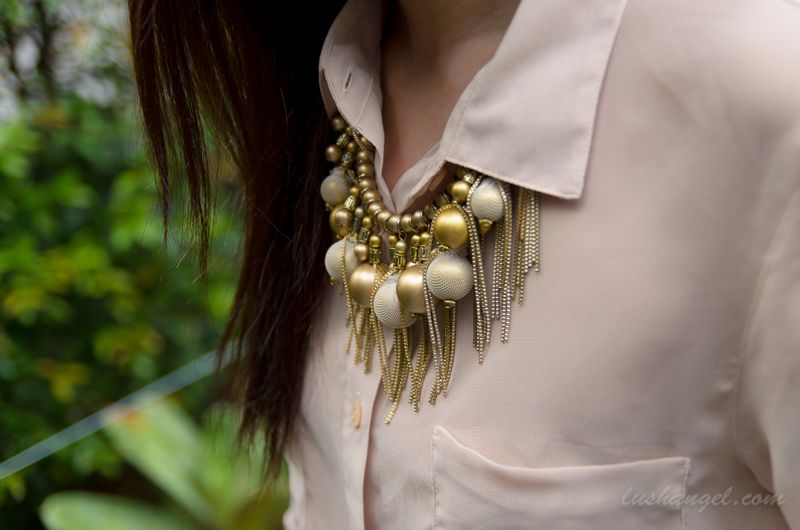 How about you? Do you dare to wear tweed and longsleeves despite the summer heat? 😉
Blouse: Gu
Shorts: Gu
Shoes: Forever 21
Bag: Hermes Herbag
Necklace: SM Accessories
Watch: Michael Kors
Sunnies: Burberry