Can the impossible be possible? What if I tell you, Estee Lauder came up with an invisible makeup. Your next question would probably be, how can a makeup be invisible? Is that even possible? Well, hear this… Estee Lauder indeed launched an invisible makeup, which is said to be the future of makeup!
Estee Lauder Invisible Makeup comes in liquid and powder forms.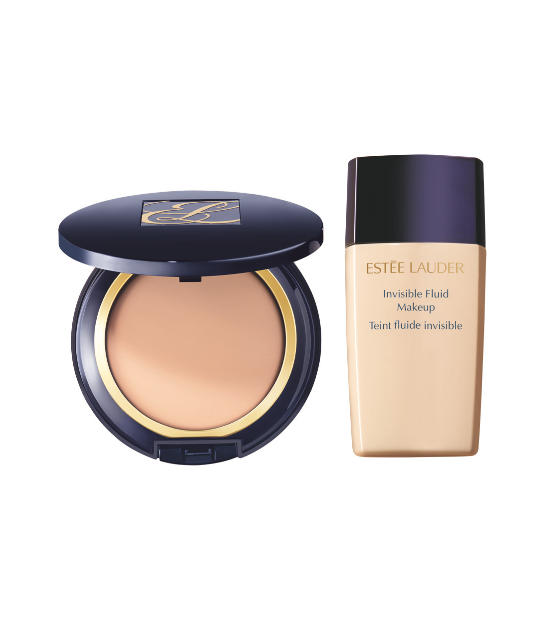 The Estee Lauder Invisible Fluid Makeup is a technologically advanced intuitive liquid makeup that perfects your skin without leaving a trace. Harnessing the power of Estee Lauder's exclusive new, patent-pending IntuiTone™ technology in shades for beautiful skin of every ethnicity, this new generation of foundation guarantees your true-to-life shade match by working with your natural undertones, so skin appears fresh, flawless and radiantly perfected in every light. So weightless, it is air-infused to let skin breathe. So different, it will change how you feel about makeup forever.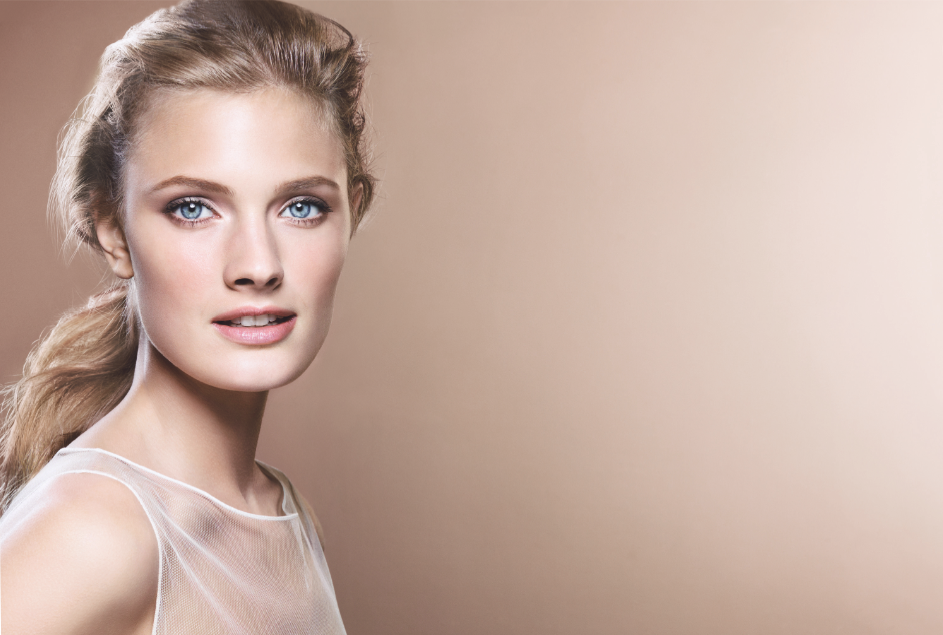 I was able to experience first hand the Estee Lauder Invisible Powder. I won't keep this introduction long anymore as I'm very much excited to share my thoughts on this magical product.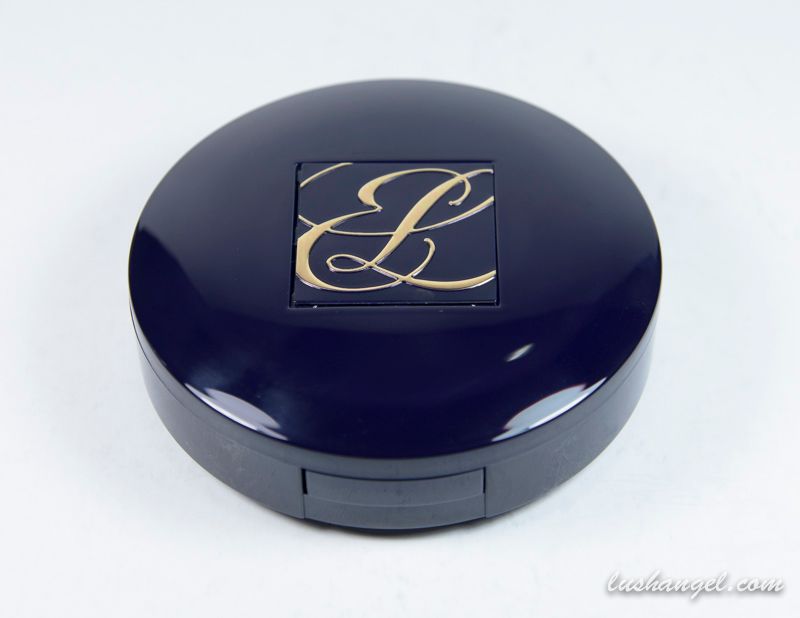 Product Information
Dare to go nude. Flawless, luminous, barely there. Powder gelée makeup combines everything you love about liquid, powder and gel textures into an innovative tri-blend formula. Creates an airbrushed, polished finish. Ultra light, ultra breathable. Feels silky as it touches your skin. Builds invisibly without looking powdery or cakey. Blends so perfectly for the look and feel of bare skin-only better. Has a skin-awakening effect, as it allows light to illuminate your face. True-to-life shades embrace your skin's natural undertone for a perfect match. Oil-free. Oil-controlling. Talc-free.
FORMULA FACTS
• Lasting wear
• Non-caking
• Won't settle into fine lines
• Won't clog pores
• Dermatologist-tested
• Ophthalmologist-tested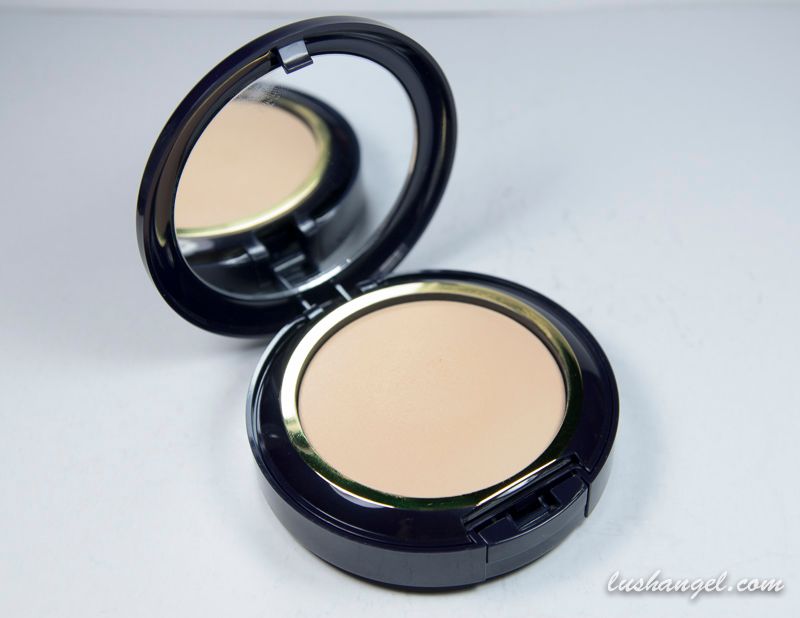 I love it because…
it has luxe packaging, with the gold Estee Lauder logo in front.

the compact has a mirror, perfect for touch ups.
it has very nice shimmers. Take note that the shimmers aren't really noticeable. They don't make the face look oily. Instead, they give the skin a nice glow, which makes pores and imperfections less noticeable. My skin seriously looks flawless with its airbrush finish.
the powder is silky.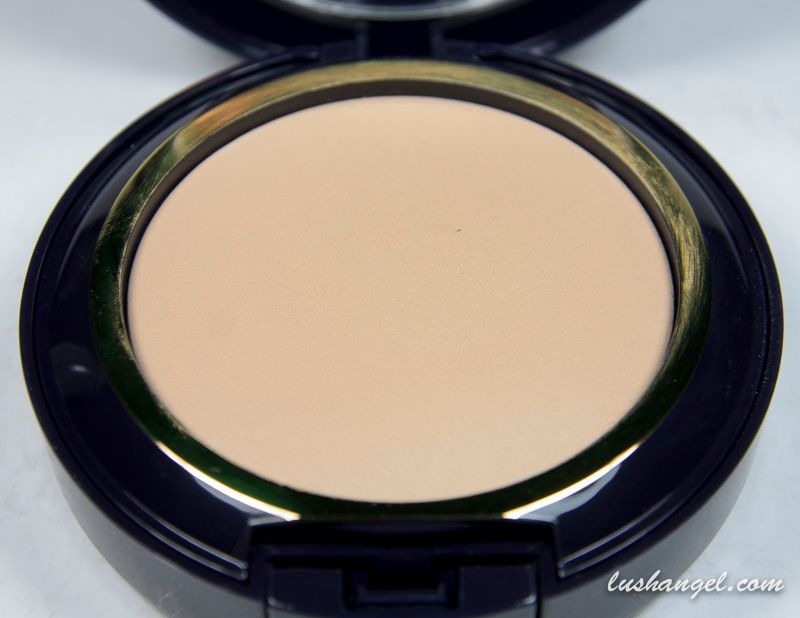 it comes with a dual sided sponge- the flocked side for sheer coverage and the sponge side for heavier coverage.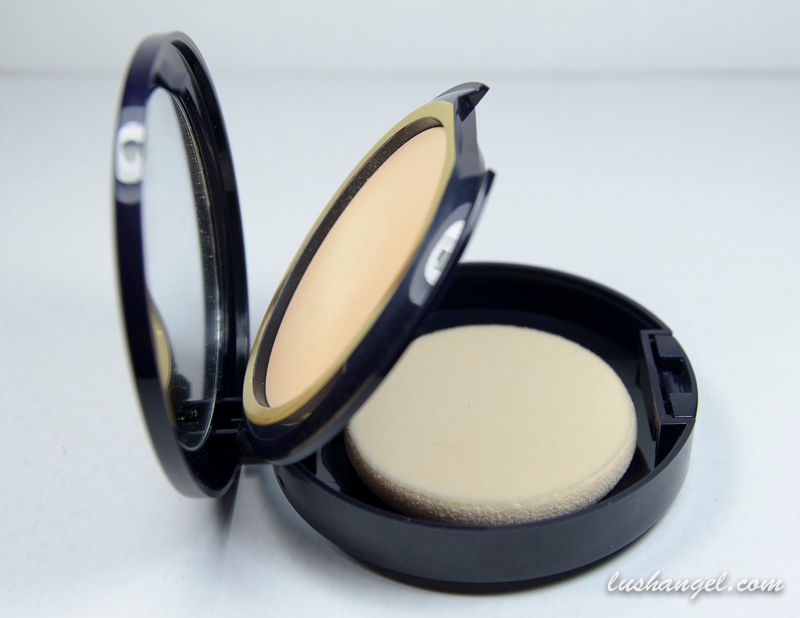 it magically disappears on skin. It's as if I'm not wearing anything. It's like my skin, but better.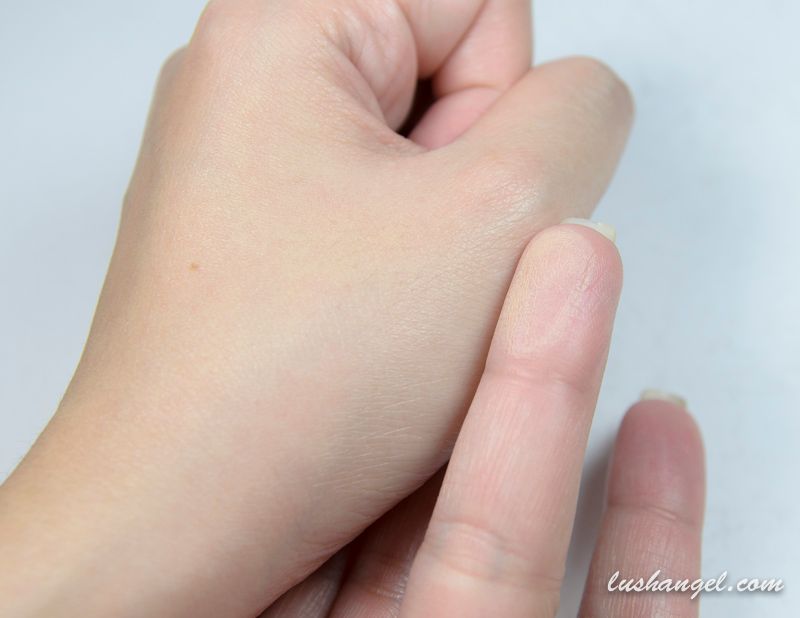 it feels very light on skin. It doesn't feel I'm wearing any makeup at all.

it can reduce redness.
I can wear it as is or as a setting or retouching powder.
it's for all skin types. It can control oil.
it doesn't settle in between lines or on dry patchy areas. It doesn't cake too.
it doesn't clog my pores.
I can build its coverage from sheer to medium without looking powdery. This can be a con to those who prefer full coverage, but this is being catered by Estee Lauder's DoubleWear line.
I wish…
it's cheaper. Estee Lauder Invisible Powder is priced at PHP 2,100 (approx. USD 51), although it's expected as Estee Lauder is a luxury brand. Also with its quality, I feel every cent is really worth it!
it has SPF.
Tips
If you're into sheer or medium coverage, simply apply your trusty concealer on your dark circles and blemishes then apply Estee Lauder Invisible Powder on top.

If you're into full coverage foundation, you can use Estee Lauder Invisible Powder to set your liquid foundation or as a retouching powder to add glow to your skin.
Wash new sponge before using.
You can also opt to use a powder brush to apply the product.
If you wish to use the sponge, use the velvety/ flocked side for sheer coverage and the sponge side for medium coverage.
Don't forget to apply sunblock prior to makeup application.
For those with dry skin, make sure to moisturize very well to avoid dry patches.
Overall
The first time I tried Estee Lauder Invisible Powder, I thought I wouldn't like it. I wasn't sure if I'm actually putting on some product because I didn't see any trace of powder on my face. When I looked closely at the mirror, I then noticed my pores were blurred out. As I layered more powder, the redness on the sides of my nose was gone. I couldn't believe what I saw- it really is an invisible powder! It gives an airbrush finish, making the skin look flawless. It can also control my oiliness. I just use blotting sheets after a few hours and use the powder again to retouch. It's so light that I don't feel I'm wearing any makeup at all. I find it really amazing that I think it's really worth the price. In fact, it's now my HG powder! 😀
I recommend Estee Lauder Invisible Powder to those who are willing to spend for light, barely there, and flawless makeup. Those who prefer fuller coverage can check out Estee Lauder's DoubleWear makeup.
 no foundation or powder; Notice the redness on the sides of my nose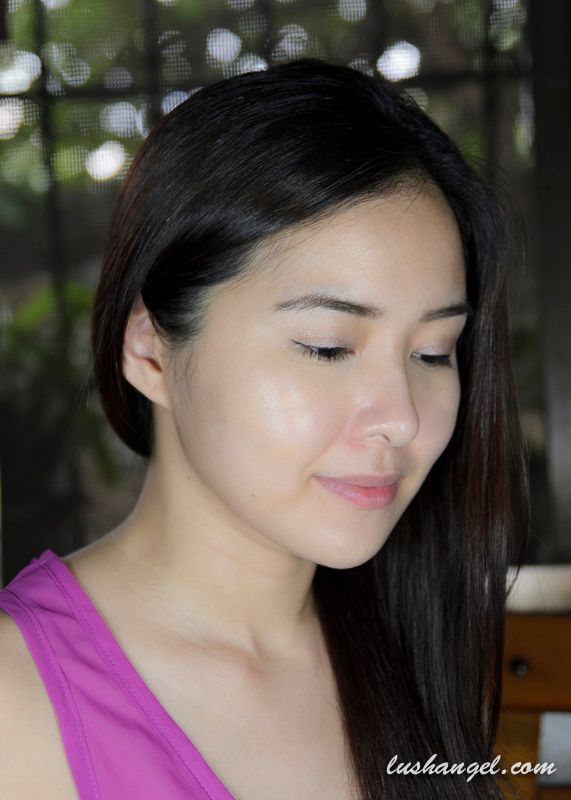 with powder; The redness around my nose significantly reduced even without concealer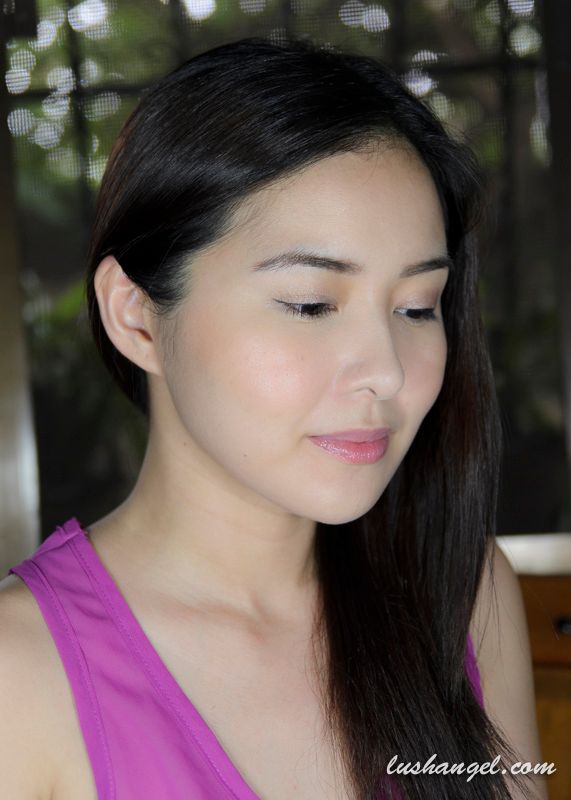 medium coverage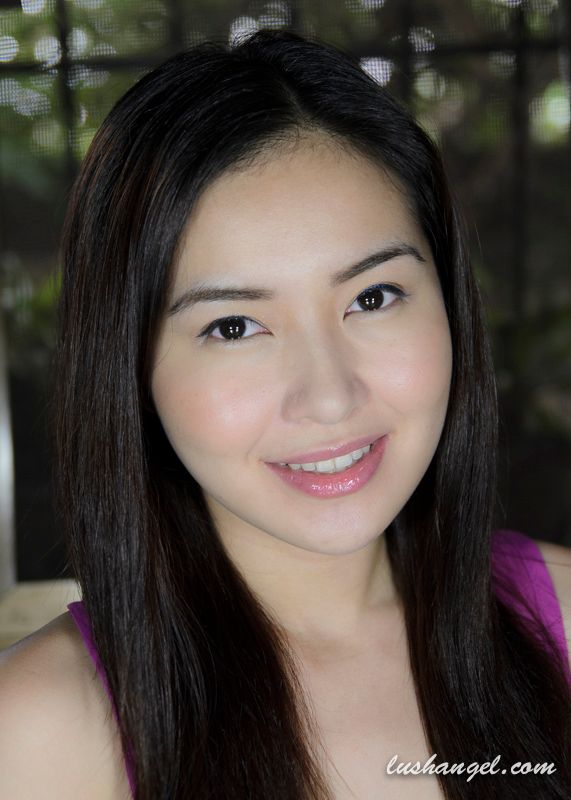 For instant beauty, fashion, travel, foodie, or random updates from me, LIKE lushangelblog on FACEBOOK, FOLLOW  lush_angel on TWITTER and lush_angel on INSTAGRAM.