Father's day is coming so soon! Have you thought of a gift for your dad? You might be dwelling too much on things he can always use or do. Why not go for something he doesn't really do everyday? What am I talking about? Hmmm… how about treat him to some pampering? Yes, you read that right. Why not give your dad a relaxing treat? This led me to this perfect idea when my boyfriend was treated to a facial service at The Spa Wellness in Eastwood. For a change (and should I say, for the first time), he had his pampering while I wait! LOL!
The moment we entered at The Spa Wellness Eastwood branch (inside Richmonde hotel), I was already getting jealous. Who wouldn't? The interiors, aromatic fragrance and relaxing music were so inviting. I seriously think every home must be designed this way. Haha!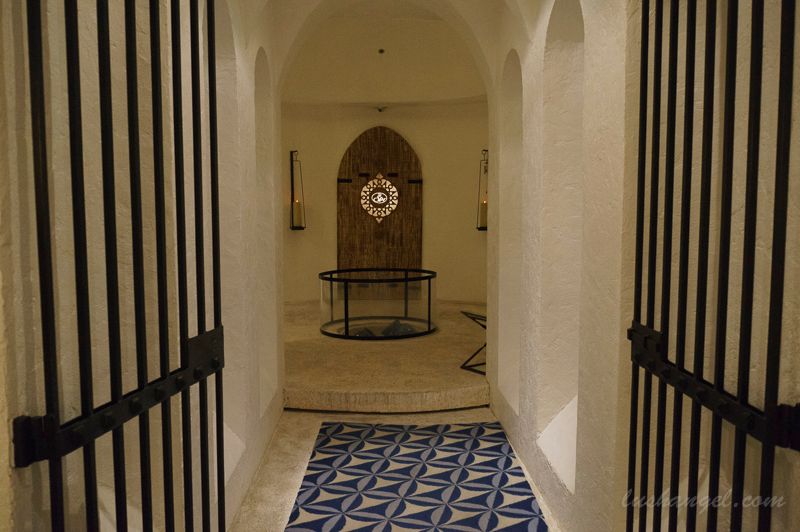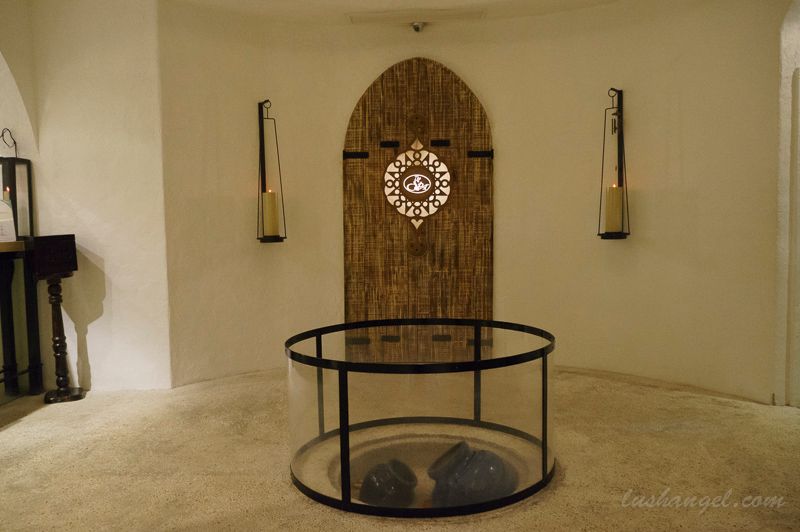 He was ushered to his private room where he had The Spa Signature Men's Facial.
The Spa Signature Men's Facial: Specially formulated to target male-specific skin needs, correcting and balancing with highly effective phyto extracts and essential vitamin essenses. Skin is purified, hydrated, and renewed. Recommended bi-montly treatment. 60 minutes.
Before the facial treatment, he was given 30 minutes to enjoy the bubble bath!!!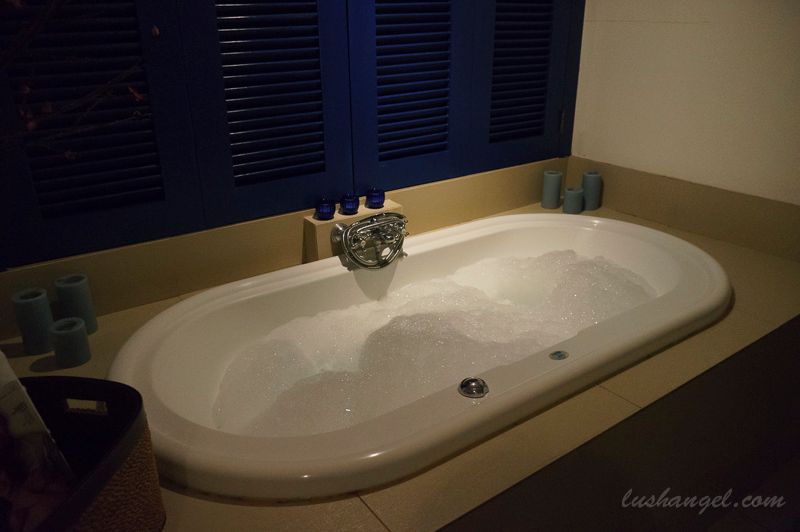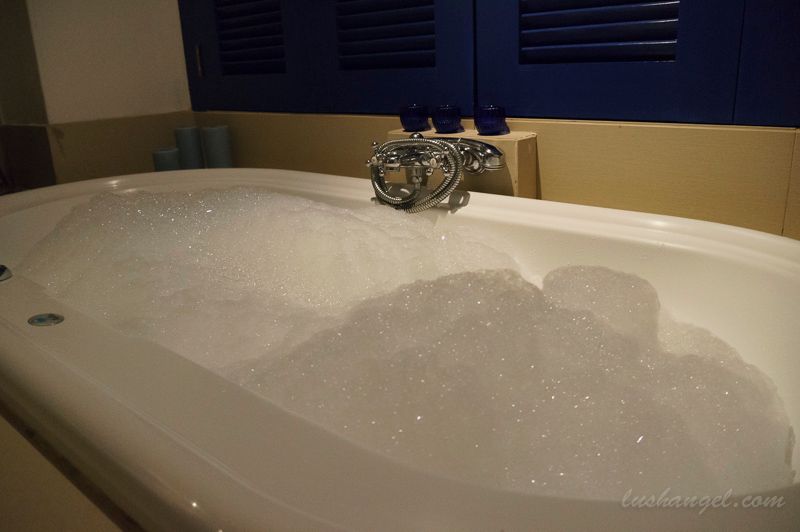 Oh dear, this is not even it! The relaxation is just about to start.
After the bubble bath, he was set to start with his facial service. The therapist started with the cleansing and scrubbing of the face, followed by the steam.
She then started with the extraction of blackheads and whiteheads. Note that if you're not into extraction, you can always tell the therapist to skip this part.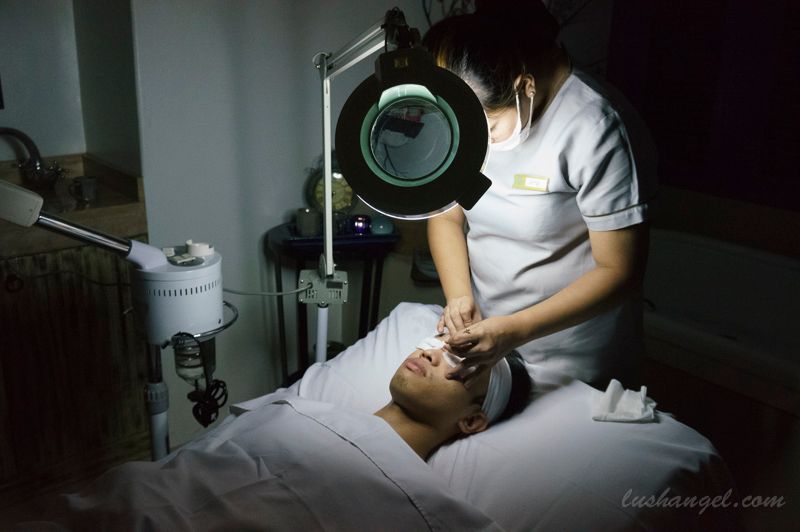 Facial, back and neck massage using different kinds of aromatic products followed. After, a mask was applied and left for a couple of minutes.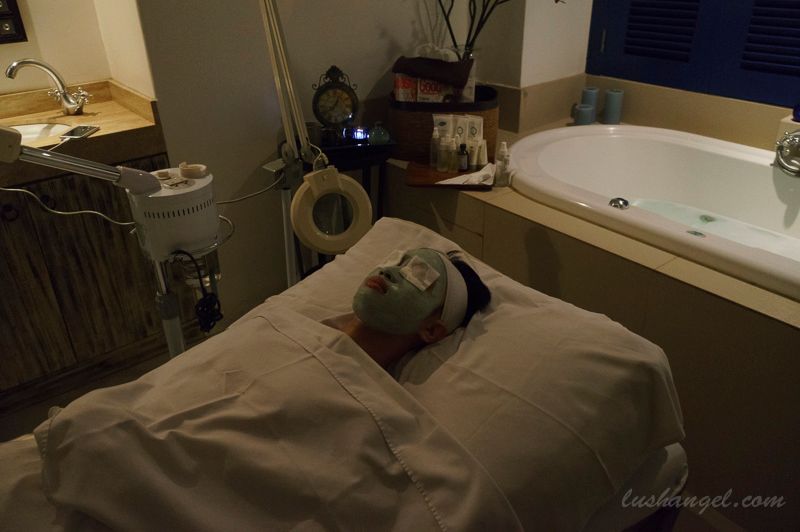 And a perfect way to end a relaxing night is The Spa's signature Ginger tea!
When my boyfriend went out after an hour, all he could say was- "It was the best facial treatment I ever had." Let me just share, we love to go on spa dates so this is definitely not his first time. He felt so good that during our dinner that night, he kept on telling me how stress-free he was. He didn't expect a facial treatment to be that relaxing. In fact, when we go for facial, I actually feel he gets stressed out because of the painful extraction. He has quite sensitive skin. Well, he said the extraction here at The Spa Wellness is still painful, but it's not what you'll remember after the treatment. The pampering right after the extraction- the facial massage using aromatic products, soothed all the pain. The various relaxing scents of Pevonia products made a lot of difference too, he said. Who can sleep during a facial treatment?! The most I can do is just close my tired eyes! Well, he was able to for the first time! He said, it's as if he had a full body massage! Seriously, all I heard were raves that night! Well, I'm really glad he had this special treat. A hardworking guy like him definitely deserves it! 😀
Now you know where I'm coming from when I said, why not give your dad a relaxing treat? He might (or should I say, most probably) would have the same reaction as my guy! It's time to show our dads how special they are, my loves! He kept us pampered all through out our lives, it's time to give back. 😉
The Spa Signature Men's Facial is priced at PHP 1,200 (Deluxe room) and P1,400 (Suite/Villa) is available in all The Spa Wellness branches in Alabang, Eastwood, Greenbelt, The Fort, Rockwell and Trinoma.
Other recommended services for Father's Month are Body Renewal for Men and Gentleman's Package. 
For inquiries at The Spa Wellness Eastwood, call 709-6868 / 709-7878 or visit www.thespa.com.ph. The Spa Wellness Eastwood is located at 2/F Eastwood Richmonde Hotel, Eastwod City Cyberpark, E. Rodriguez Jr. Ave, Bagumbayan, Quezon City. Call for reservations.
Like The Spa in Facebook and follow @thespa1996 in Twitter.