Print, denim and a pop of orange.
Just before I left for Japan, I spent one relaxing afternoon in Baguio after visiting Our Lady of Manaoag. It was surprisingly cold up there, while we were experiencing extreme heat in Manila at that time. It was really a good thing I decided to wear pants.
I paired my black and white printed pants with a denim top. For my shoes and bag, I chose to go for neutrals and just let one specific accessory pop.
Ahhh… I'm in love with this Superdry watch! If you follow me on Instagram (@lush_angel), Twitter (@lush_angel) and Facebook (lushangelblog), you've probably seen some photos of the watches from this Tokyo-inspired UK brand. It captures elements of "urban" and "street wear" designs with subtle combinations of vintage Americana, Japanese imagery and British tailoring – all with strong attention to detail. In fact, when I posted pictures of the watches, a number of people messaged me right away asking for details- where to buy and how much. Superdry is known to be pricey when it comes to clothes, that's why I couldn't believe it myself when I heard of the price points of their watches!!! Okay, hold on. I will tell you more about it later. Let me just give a quick rundown of the Superdry watches that I love! The watchaholic in me feels the need to share. Haha!
Superdry watches, which have been popular in Europe, North America and other Asian countries, just launched here in the Philippines late last year. The watch I'm wearing is from the trendy diving-watch-inspired Scuba Collection.
It comes in various yummy colors. For someone who's a big fan of watches, I wanna have them all. Seriously. It's actually described as "a bold watch with an adventurous style".
Pastel lover? They have them too!!!
Superdry Scuba comes in this stylish neoprene packaging. Cute, huh? 🙂
Now, the most popular question I got, how much is it?! SRP is PHP 4,500! Not bad for a Japan Movement watch! When I told my watchaholic friend about this, he wanted to get a number of colors! Haha!
Superdry is also available in ultra chic canvas straps for the Field collection, classic stainless steel bracelets for the Battalion collection, stylish dyed leather straps for the Charterhouse collection, and layered and wide leather straps with perforated detailing for the Harness, Thor and Triton collection.
This one, I am so in love! Sorry, I guess it's the man in me talking. LOL! 😀 Brown leather straps and black face, c'mon guys, it's extra handsome points! Haha! 😀 It reminds me of TW Steel, which I'm really dying to have!!!
Anyway, here are detailed shots of the orange scuba watch and the entire outfit.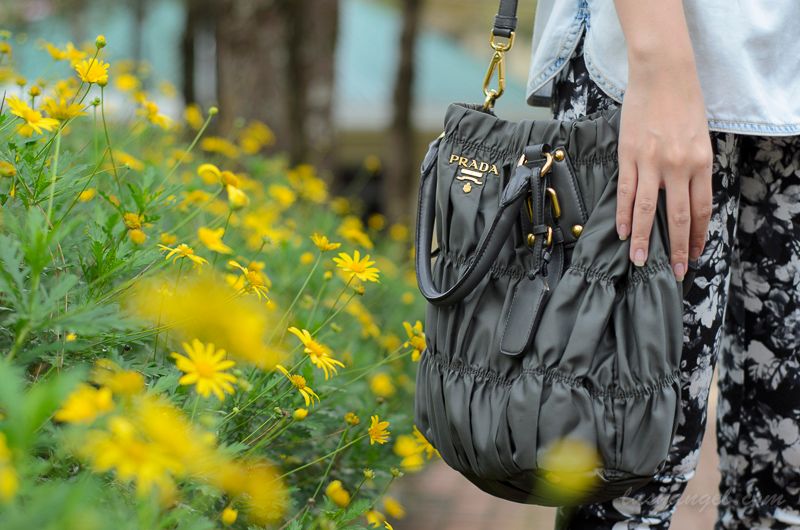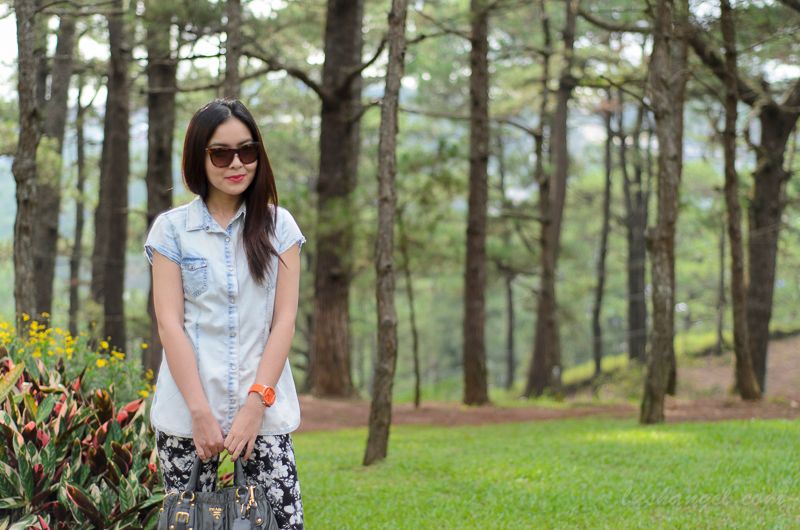 Top: Bershka
Leggings: Forever 21
Bag: Prada
Watch: Superdry (available in L Timestudio)
Sunnies: Burberry
Shoes: SM Parisian