I can still remember how I discovered Uniqlo's intimates. I was part of a wedding entourage and the dress I had to wear was made of very soft and smooth fabric that clings to the body. I tried on all the "seamless" underwear that I had but there were faint visible lines still showing. The couturier suggested I try Uniqlo and true enough, it really is seamless. I've been a fan of Uniqlo's basic intimate apparel since then.
Recently, Uniqlo released its 2018 Spring/Summer Wireless Bra Collection. I have been waiting for Uniqlo to expand its bra lineup. Finally, it's here! And just like my favorite AIRism Ultra Seamless Shorts, the bras are also light and very comfortable! They are all wireless, yet they can provide enough support. Best of all, they retail for only PHP 990 each!
Now, the next question is — which one is for you? To be honest, you can't just own one kind of bra. The intimates you wear depend on your outfit too. And although your bra is not really visible (since technically you should wear them under your clothes), it can make or break your look. Wearing the wrong bra can ruin everything no matter how gorgeous your dress is. Agree? So, let me help you out here…
Uniqlo Wireless Bra Beauty Soft
Wireless Bra Beauty Soft features a soft cup minus the back hook. If you dislike back hooks and shoulder strap adjusters because they can cause skin irritation or your back isn't seamless due to those extra bumps, this style is for you. It's a perfect bra for tight fitting dress or shirt.
Uniqlo Wireless Bra Beauty Light
You want something like Beauty Soft but with back hooks to easily wear and remove the bra? Uniqlo has Beauty Light. It is also wireless but it utilizes a special urethane sheet to support the bust from below with a "flat face," mimicking the support of an underwire without the usual discomfort.
You can wear this with anything or whenever you just want a relax fit.
Uniqlo Wireless Bra Beauty Light Multi-Way
This is one of my favorites! If you really need to choose one among all the bras available (although as I said, you can't just have one style), I suggest you go for this.
First, it is multi-way, meaning straps can be worn in different ways depending on your outfit or simply go strapless!
Next, I need to talk about the fabric. It is stretchy, yet very soft. Most importantly, it does not slip — even if I jump or dance! Oh, and did I mention it is wireless? I don't even think I own a strapless bra that is wireless. So just imagine the comfort of wearing this even without the straps. My next wish would probably be the same kind of bra with slimmer bands for tops with semi-low back or huge arm holes.
Uniqlo Wireless Bra Relax

You just want to lounge at home or do light workout? Try the Wireless Bra Relax. I can't even say it's like a sports bra since it feels very comfortable. The fabric is very light, smooth and silky that it doesn't bite into the skin. It's just like wearing your comfy cotton tank top with pads but stays in place no matter how much you move. Obviously, this is another favorite!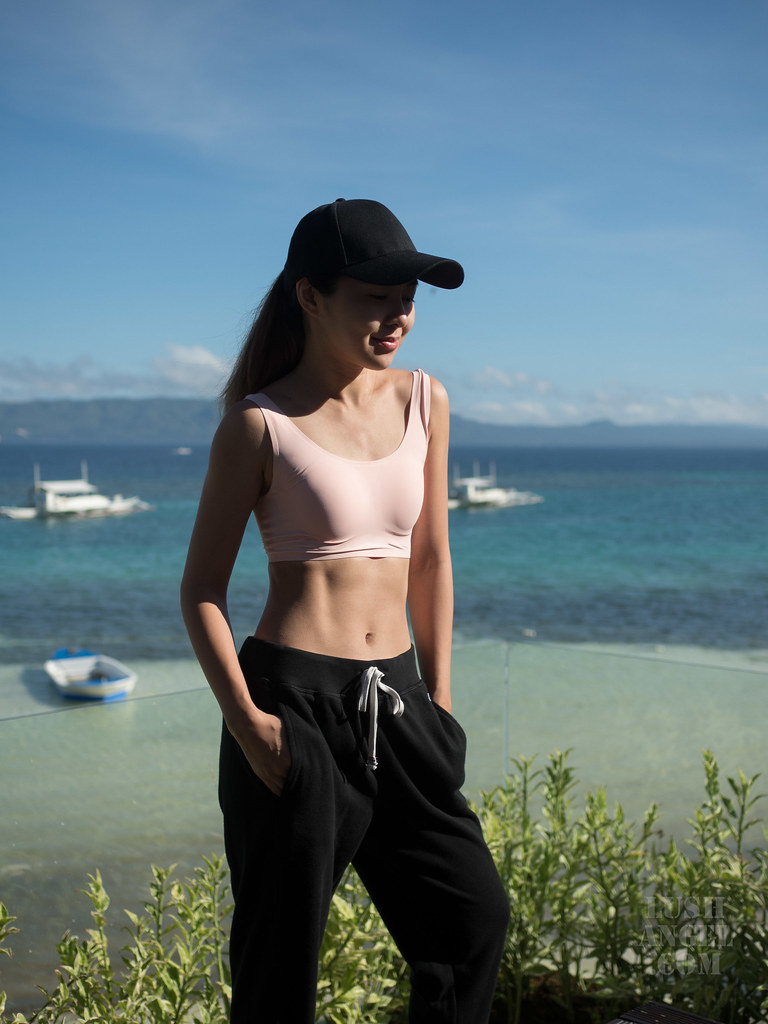 How about you? What is your favorite from the new Wireless Bra Collection?
Uniqlo Wireless Bra Collection is available at all Uniqlo stores nationwide. You can get free samples too at www.sampleroom.ph.
For instant beauty, fashion, travel, fitness, or random updates from me, LIKE lushangelblog on FACEBOOK, FOLLOW lush_angel on TWITTER and lush_angel on INSTAGRAM.