The closing of Boracay six months ago garnered mixed reactions– some were devastated because of previously planned trips, events, and weddings during the closure, while some were hopeful that the island would be as pristine as it used to be. I honestly had mixed feelings too. Of course, who wouldn't want Boracay to be clean and beautiful? At the same time, I was sad because I know Boracay wouldn't be the same again after the rehabilitation.
A month before the re-opening, my friends and I were already thinking that it would probably be nice to see Boracay right after the opening. We were hesitant to book though since we thought the opening wouldn't push through. Surprisingly, it did! I didn't waste time and booked 3 days after the opening. Is the rehabilitation worth it? What does Boracay 2.0 look like? Check out the photos below. Also, I included some tips if you're a planning a trip soon.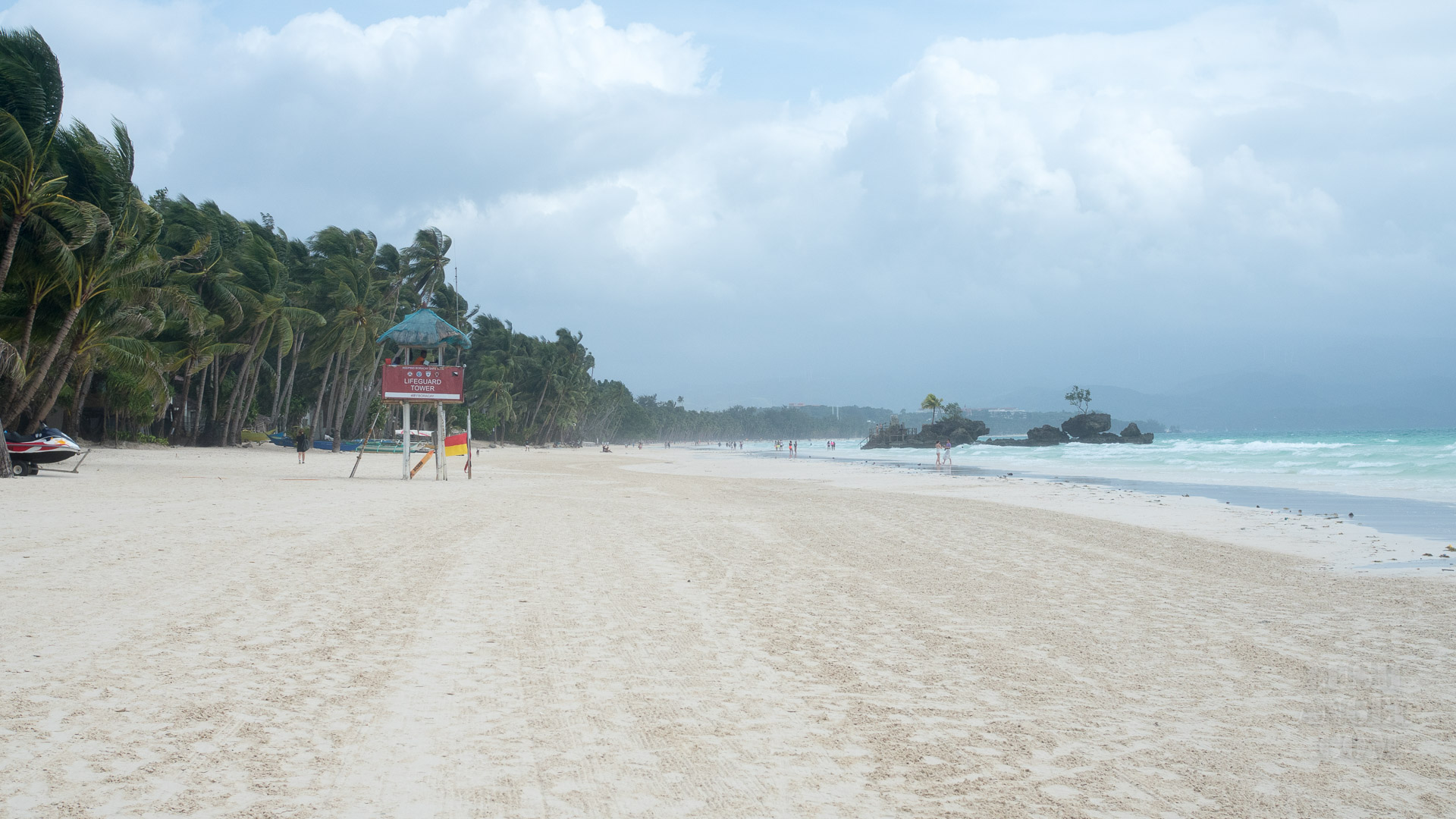 First of all, the government was serious when they said your hotel must be accredited. How to know if your hotel is accredited? Just Google the list of accredited hotels in Boracay. It is also a must to bring a printout of your hotel booking/voucher since it will be checked at the tourist verification counter located outside the port. You will have to leave the printout to them, so if you need another for your hotel, don't forget to bring another copy. If your accommodation is not verified, you can't ride the boat to the island. If you do not have a hotel, you will be forced to book at the port.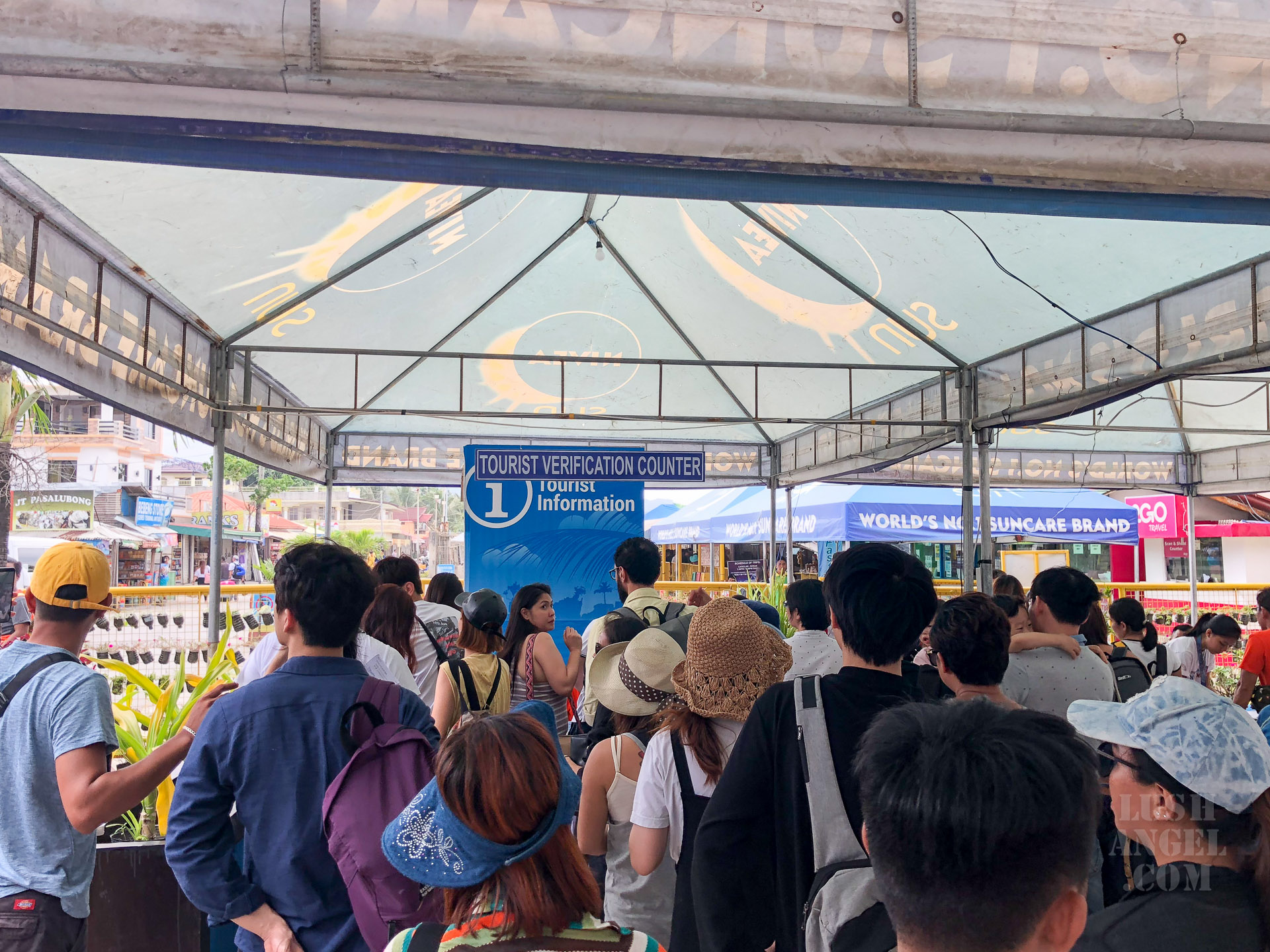 By the way, I wish they have a more organize way to do the verification process. They were not so strict about the lines and there should be more counters for this considering the number of passengers every flight.
Once you present your booking, you get a verified stamp.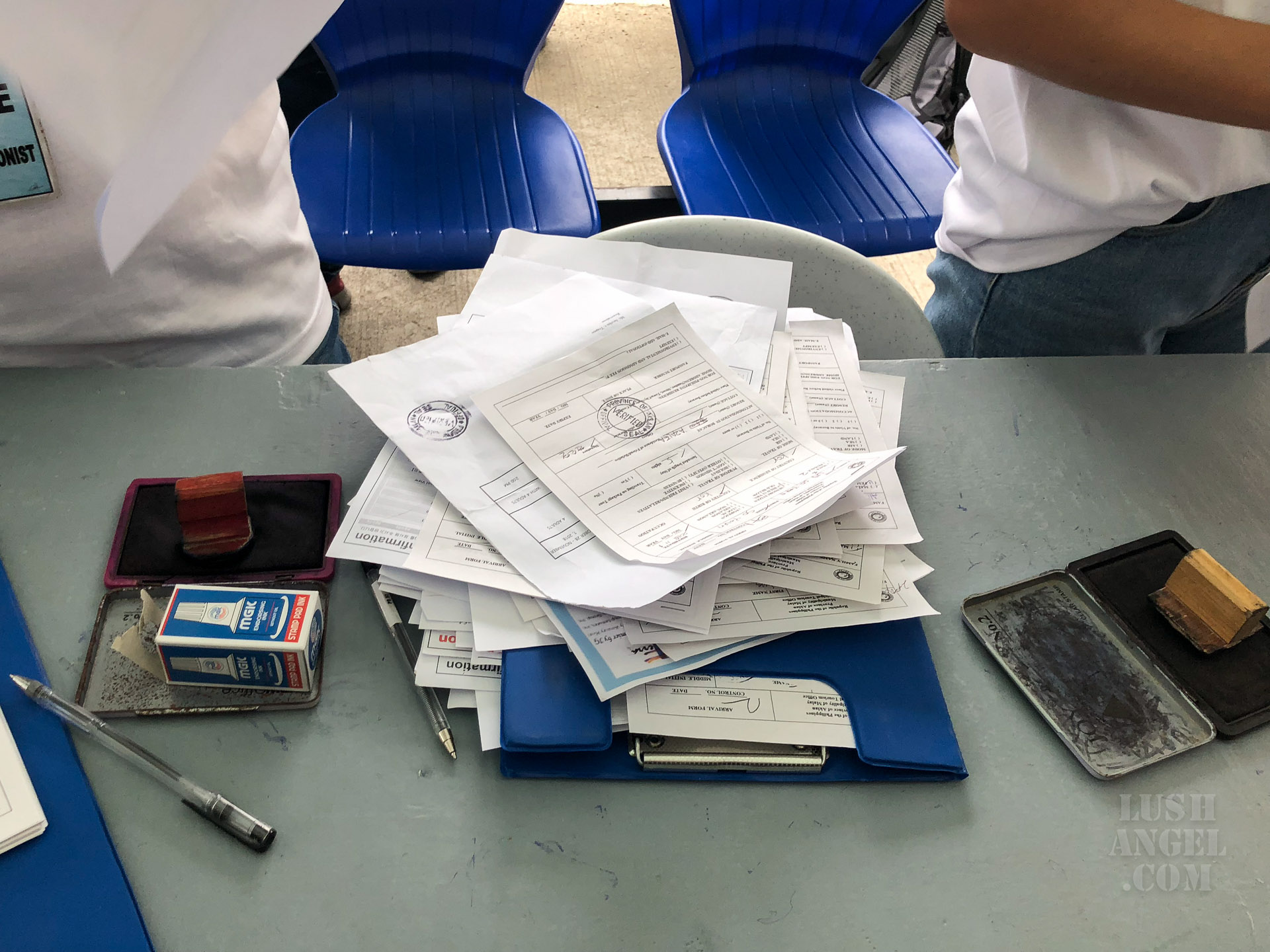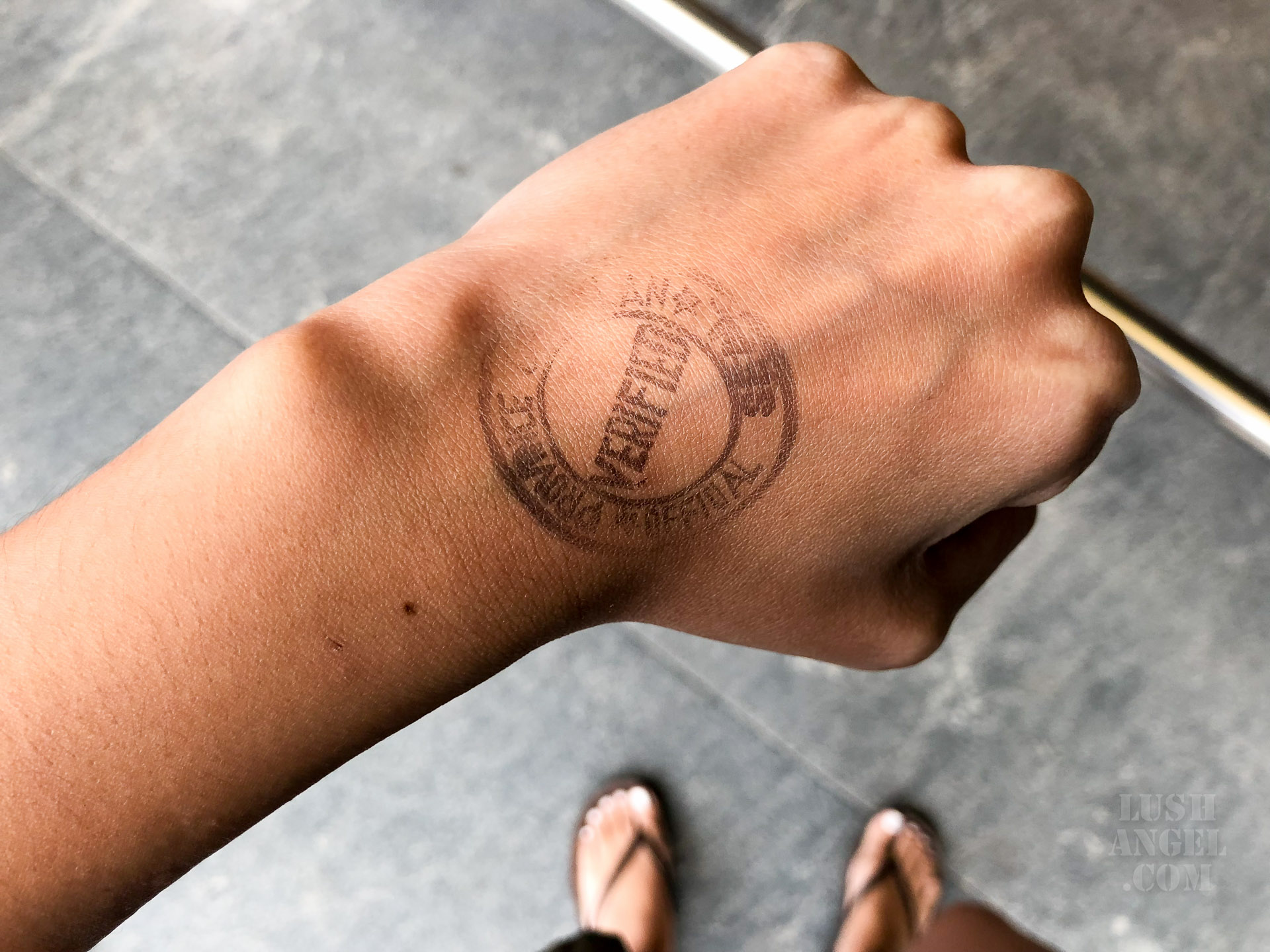 After, you need to pay for the pumpboat, terminal fee and environmental fee. The amounts below is as of October 28, 2018.
There can be a line at the entrance of the port, depending on the influx of tourists, due to one x-ray machine for the inspection of baggages.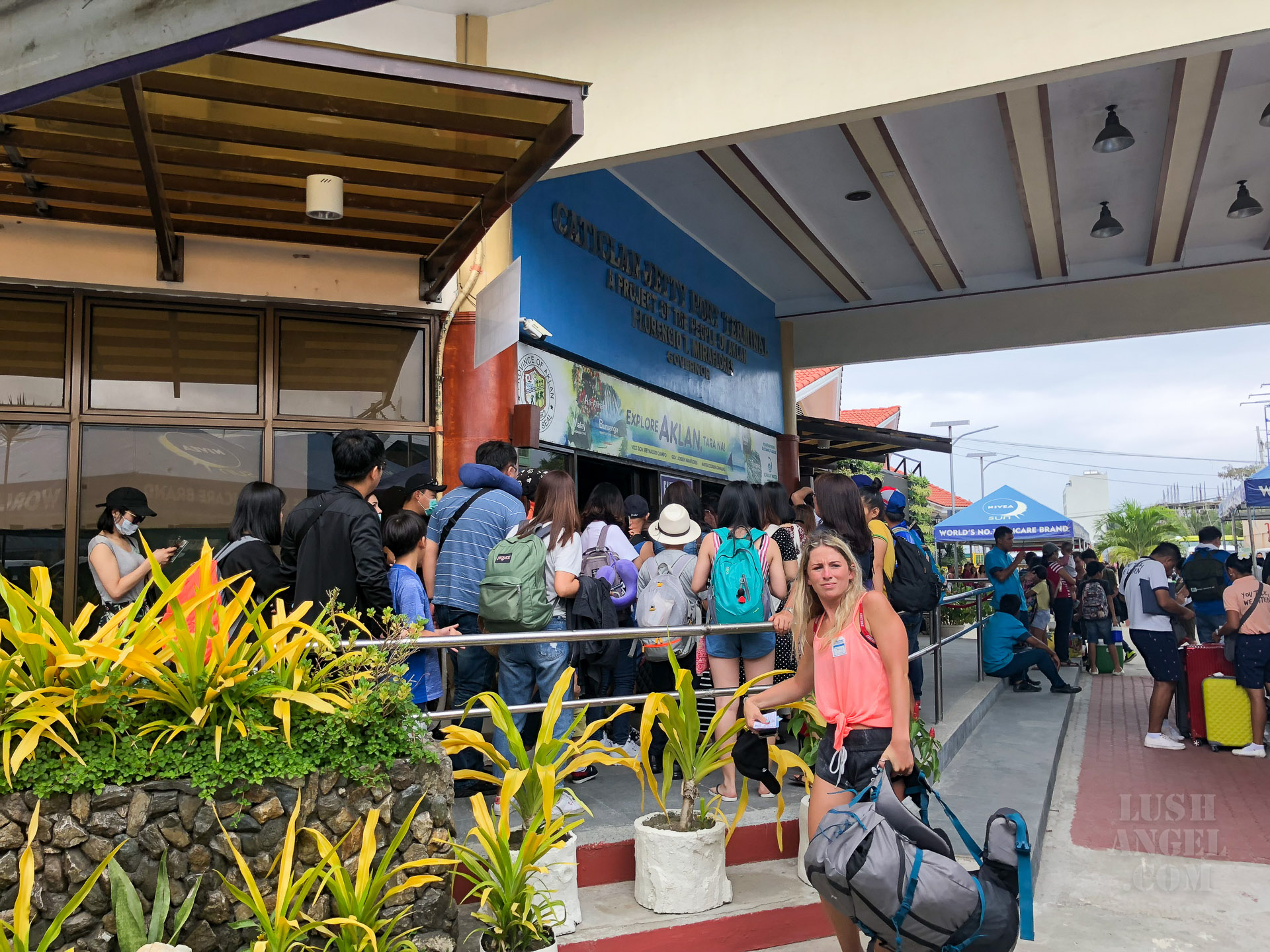 Once you pass the inspection, everything else is a breeze. Also, they are now more strict with life vests. We were asked to wear or at least hold one, which is a good thing. Although it wasn't the same going back home so I'm not sure if there is really a strict rule on life vests.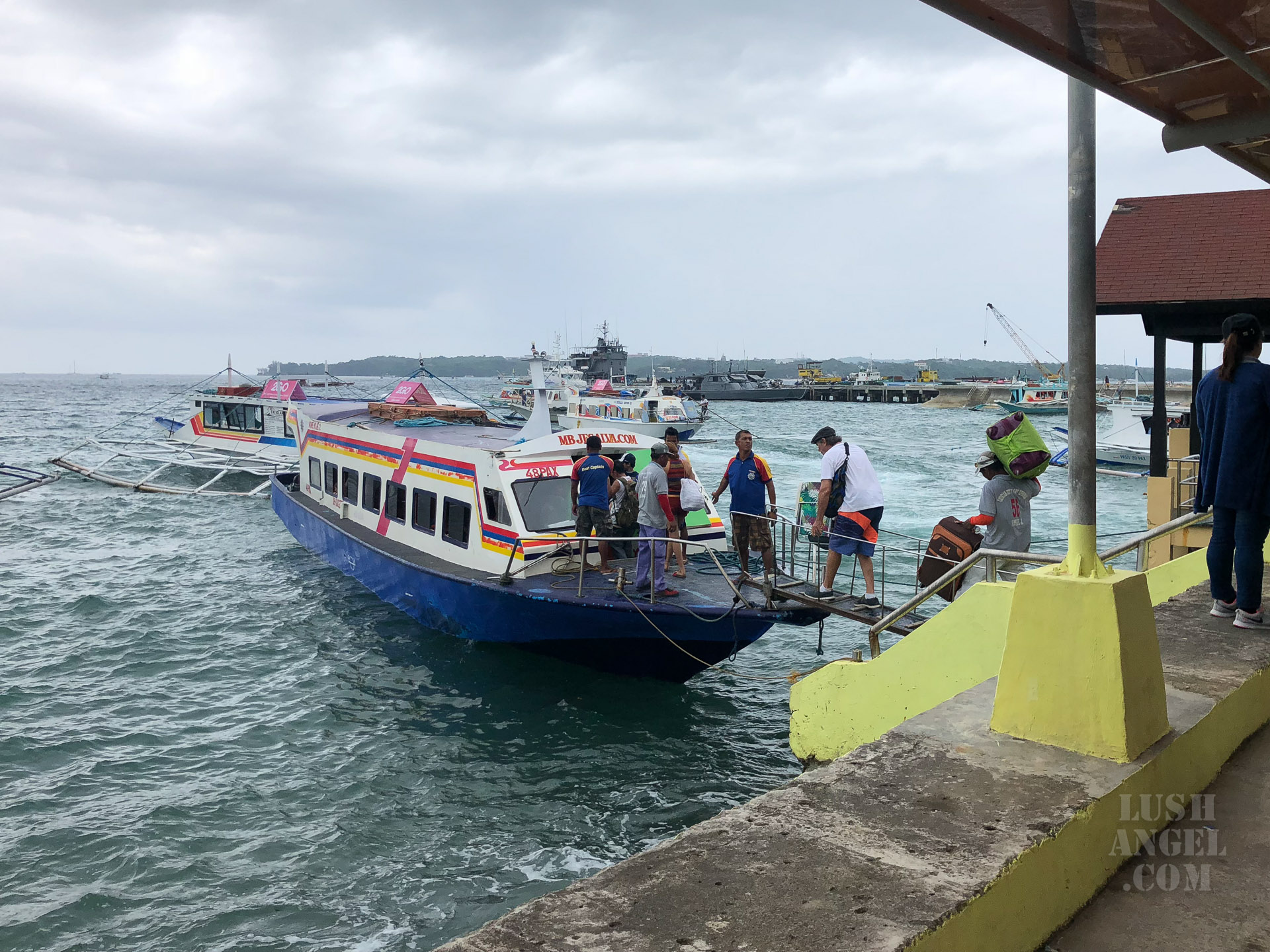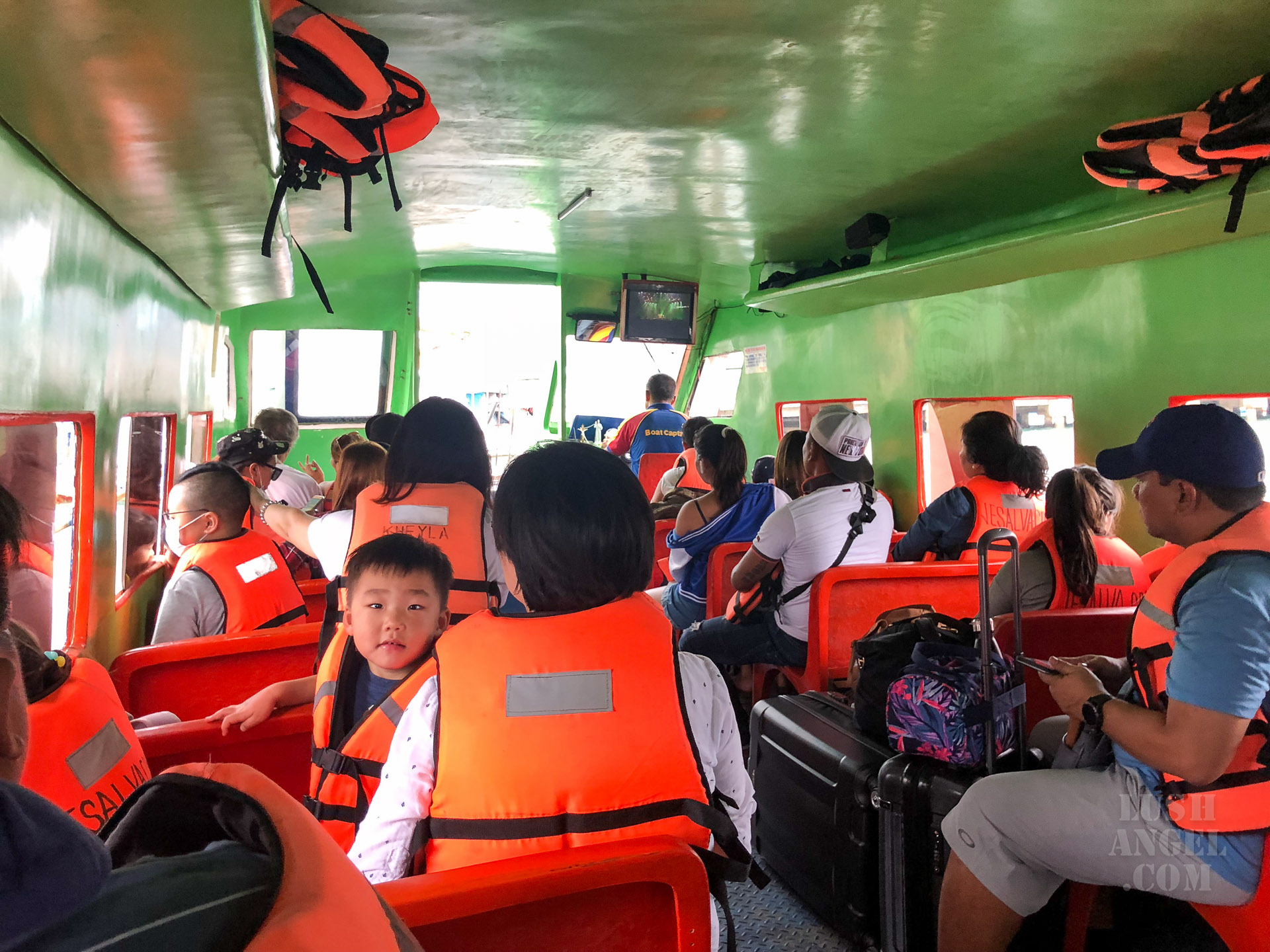 And now, this is Boracay 2.0…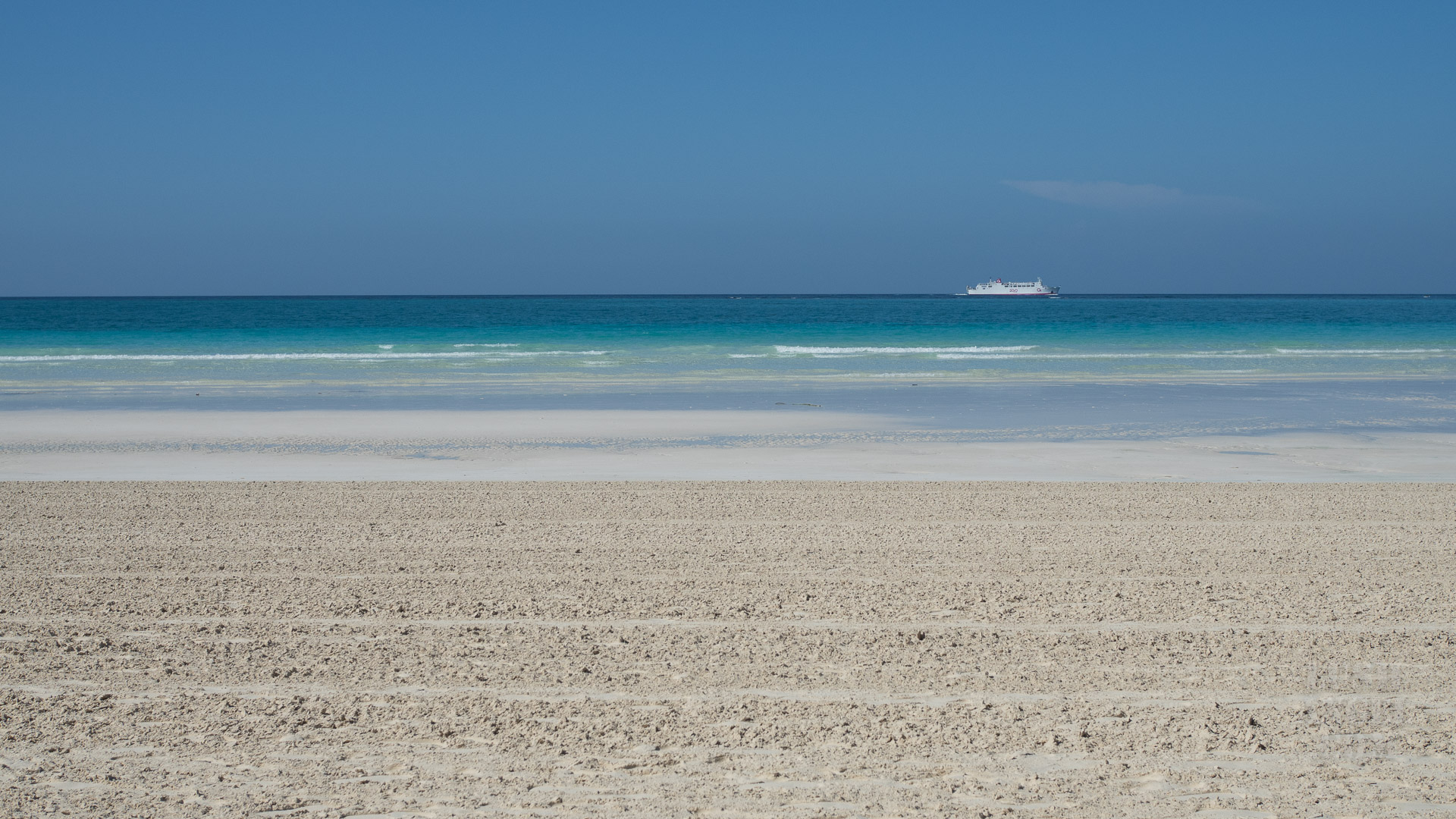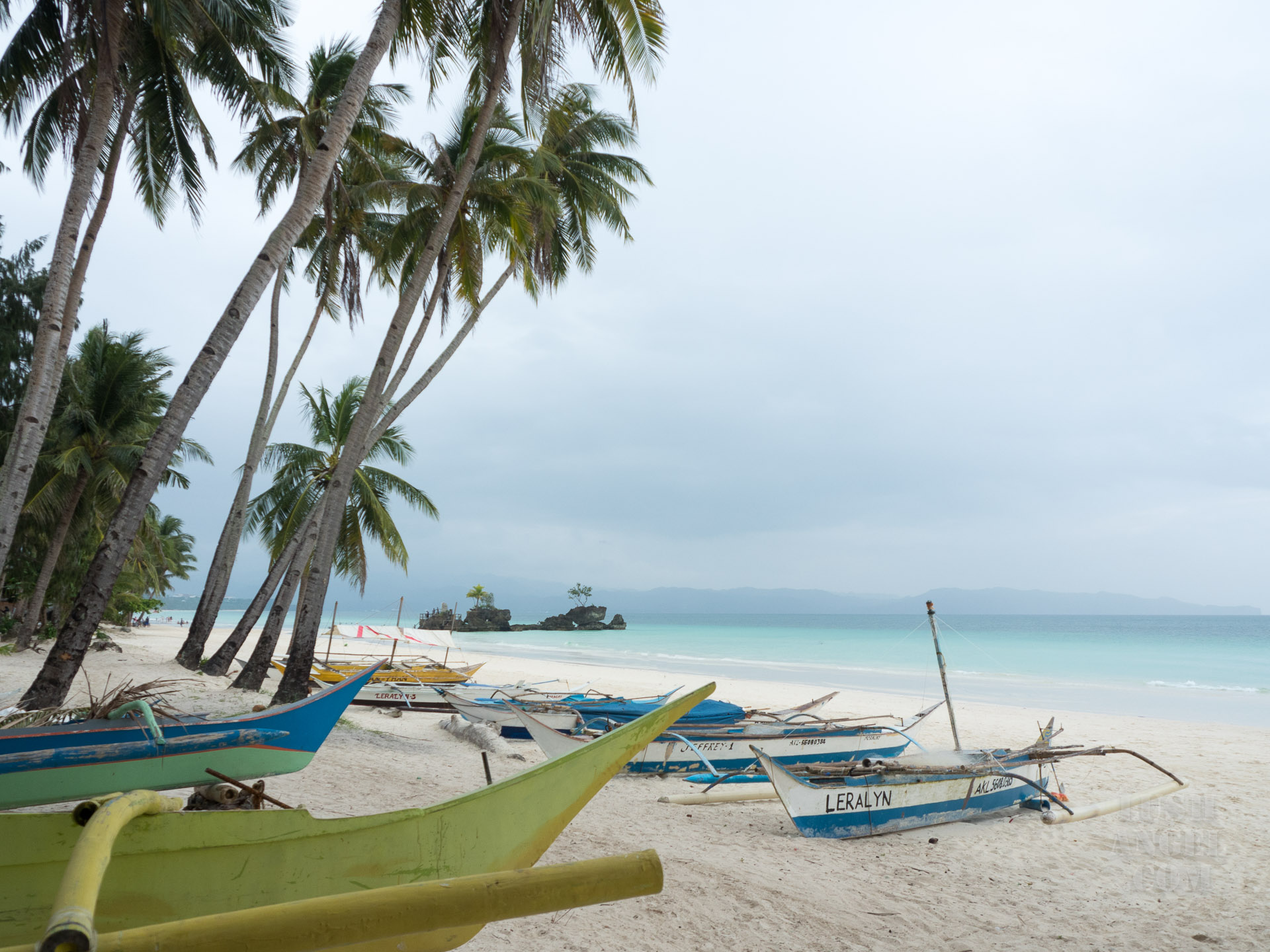 Oh my! I never realized how much I missed Boracay's shades of blue and powder white sand until I saw it again!!!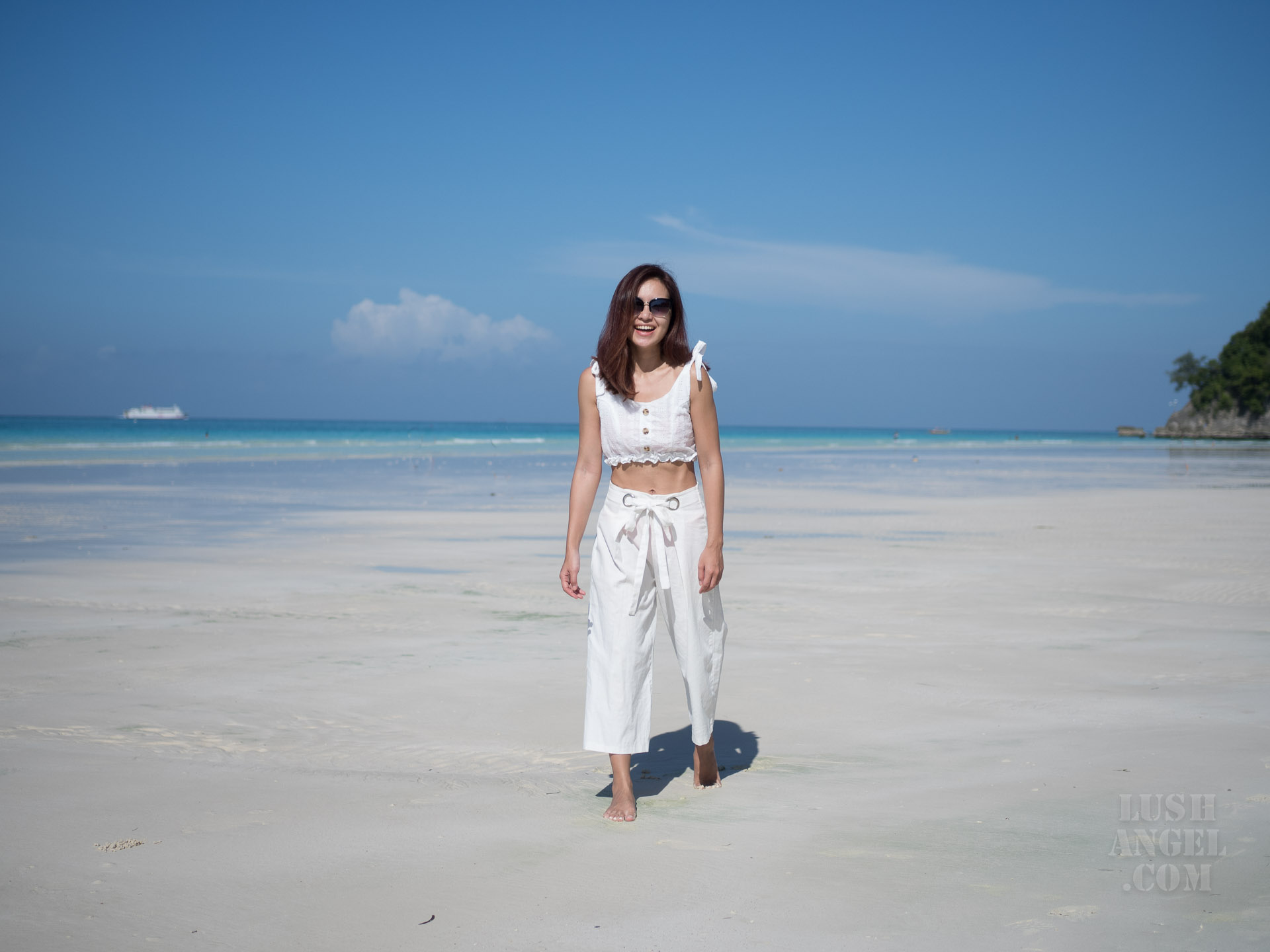 Station 2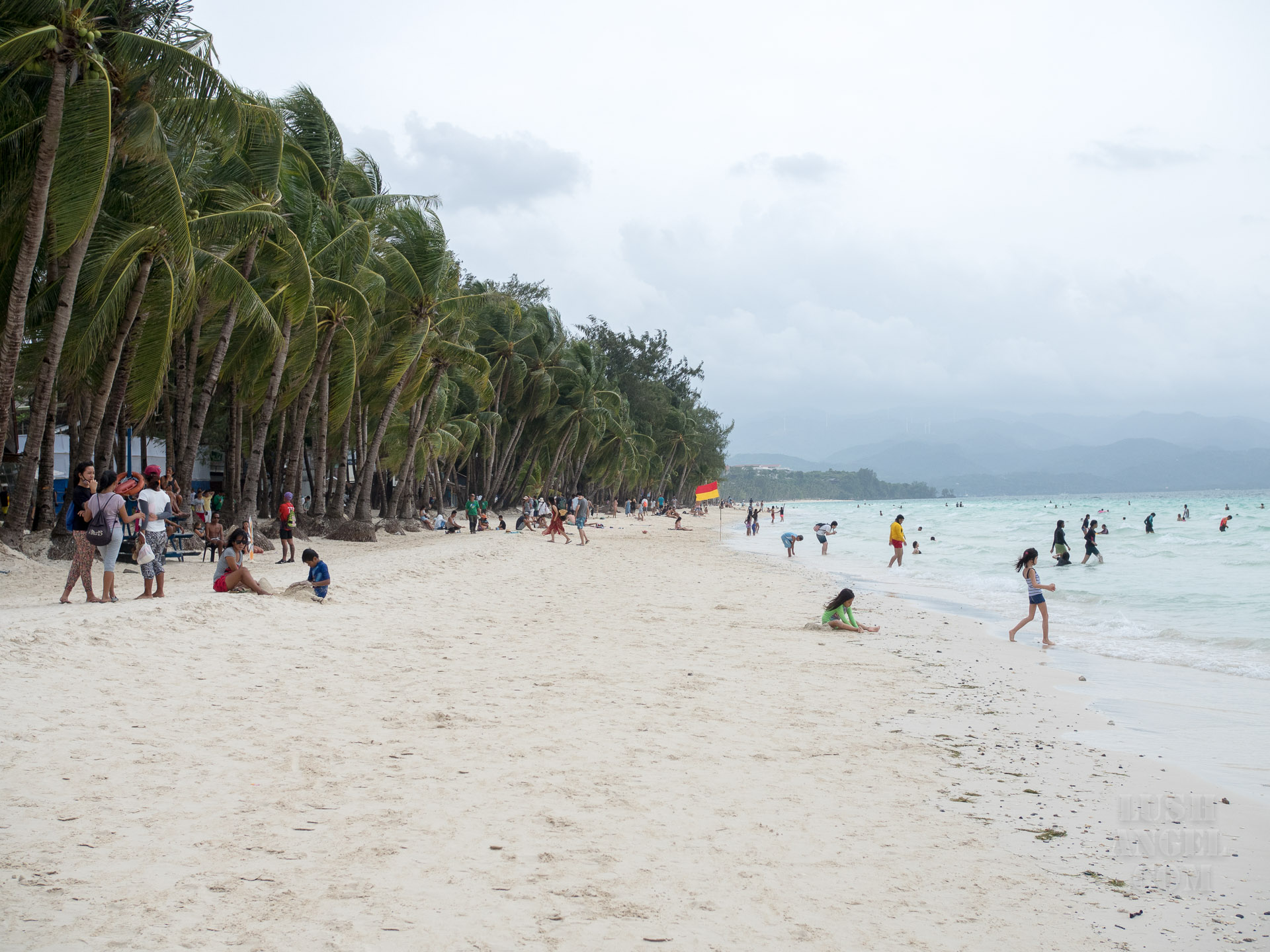 To set expectations to those going to the island soon, there are still a lot of on-going construction at the beachfront…
Remember this? This used to be Jonah's. The restaurant is now along the main road.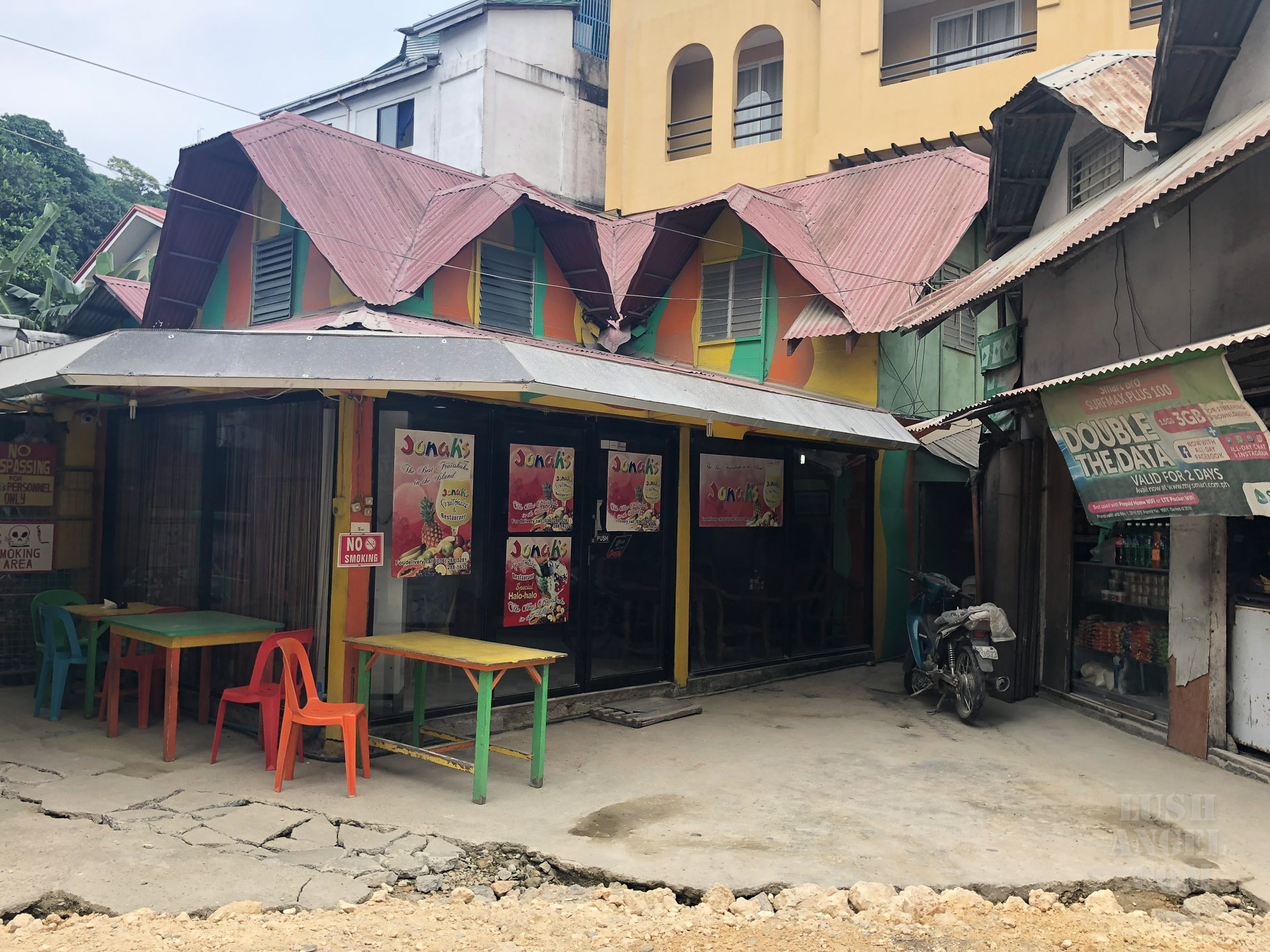 It's sad that Jonah's still uses plastic bottles and straws. If we really want to rehabilitate the island, I think we should ban plastics all together. I ended up not ordering from them again. 🙁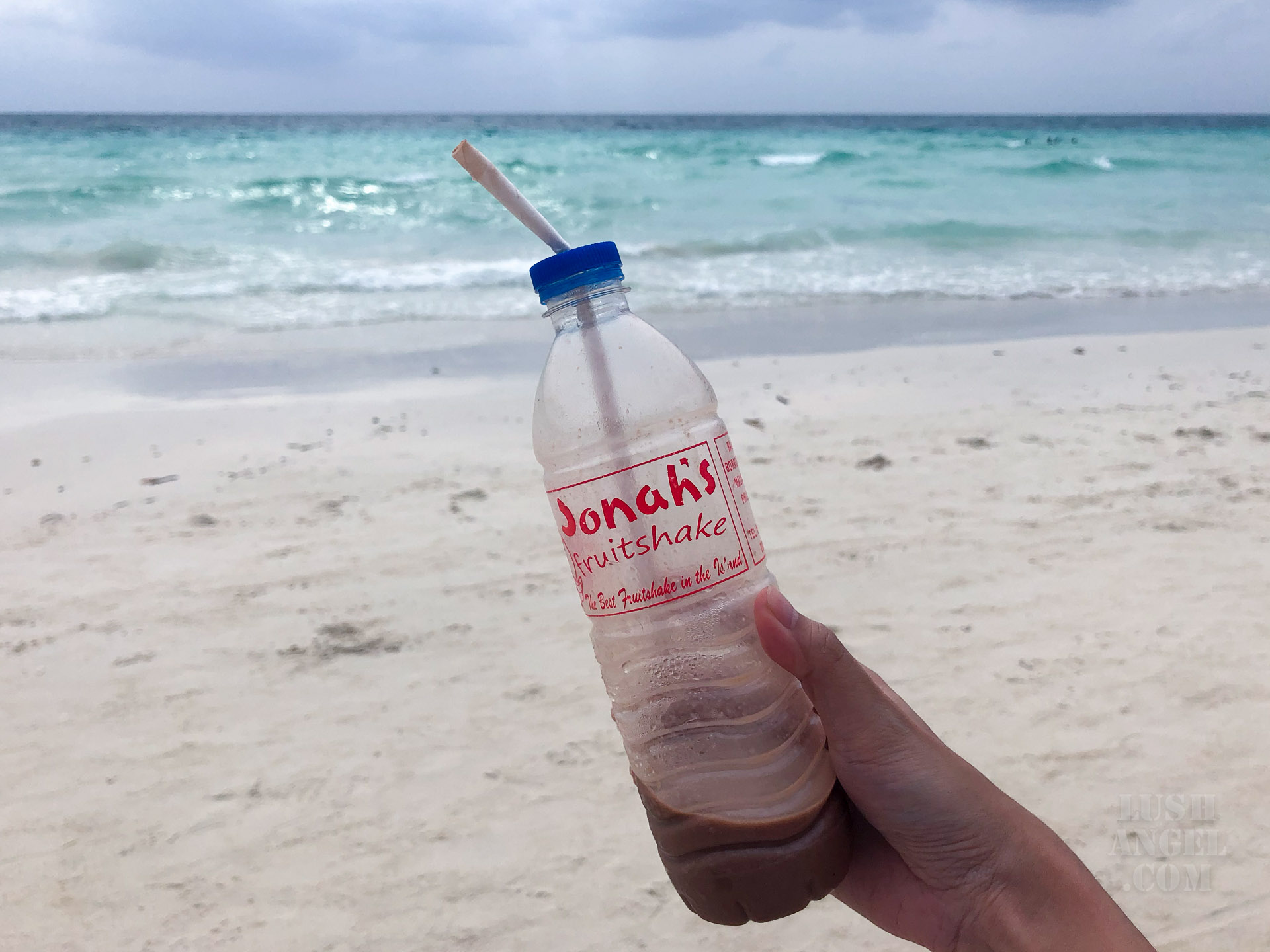 Another tip, bring a flask so you can use it around the island and help reduce the use of plastics. It will also come in handy when you want to lounge by the beach.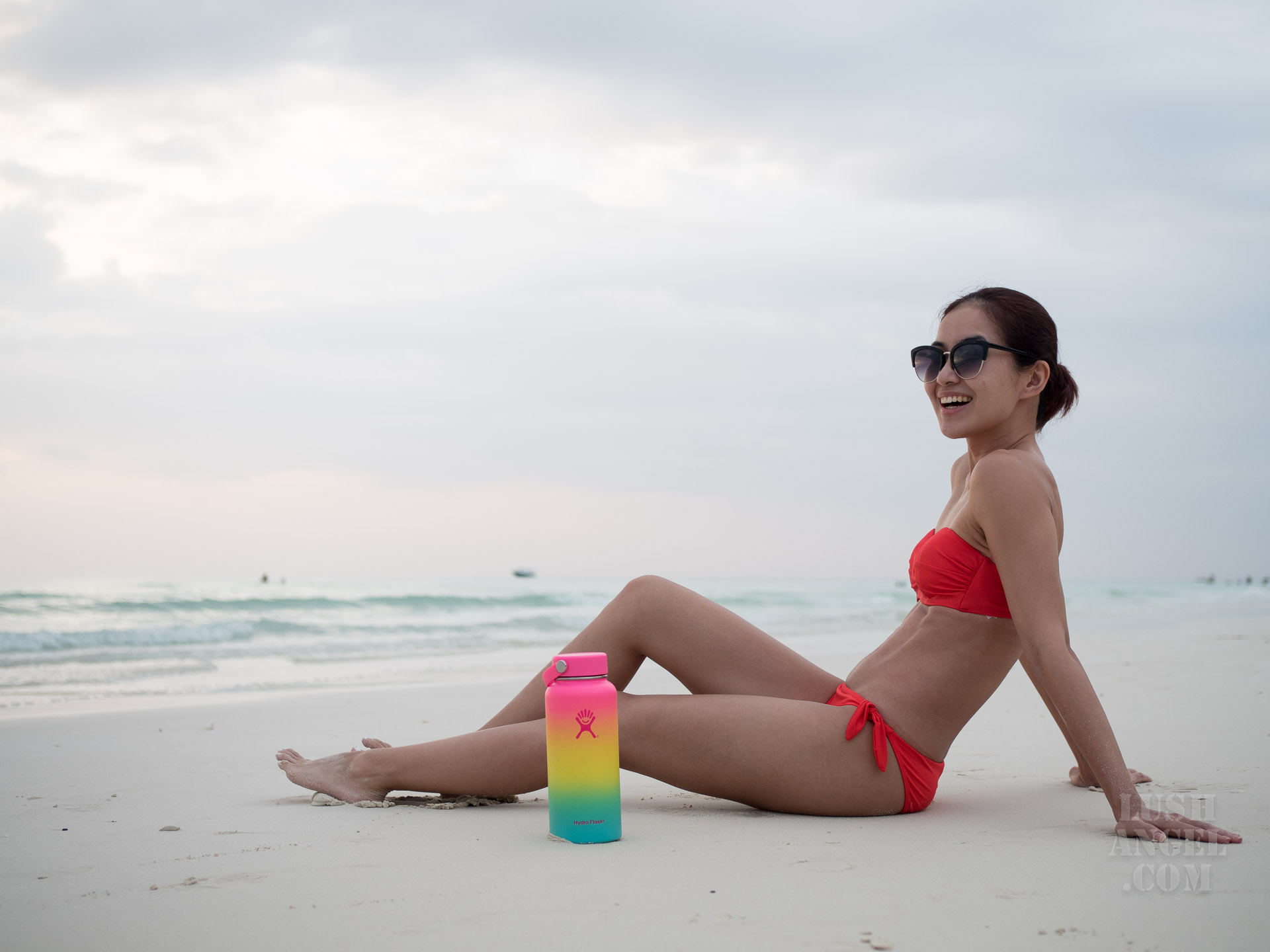 D'Mall in Station 2 still looks the same. Most of the stores and restaurants are still there.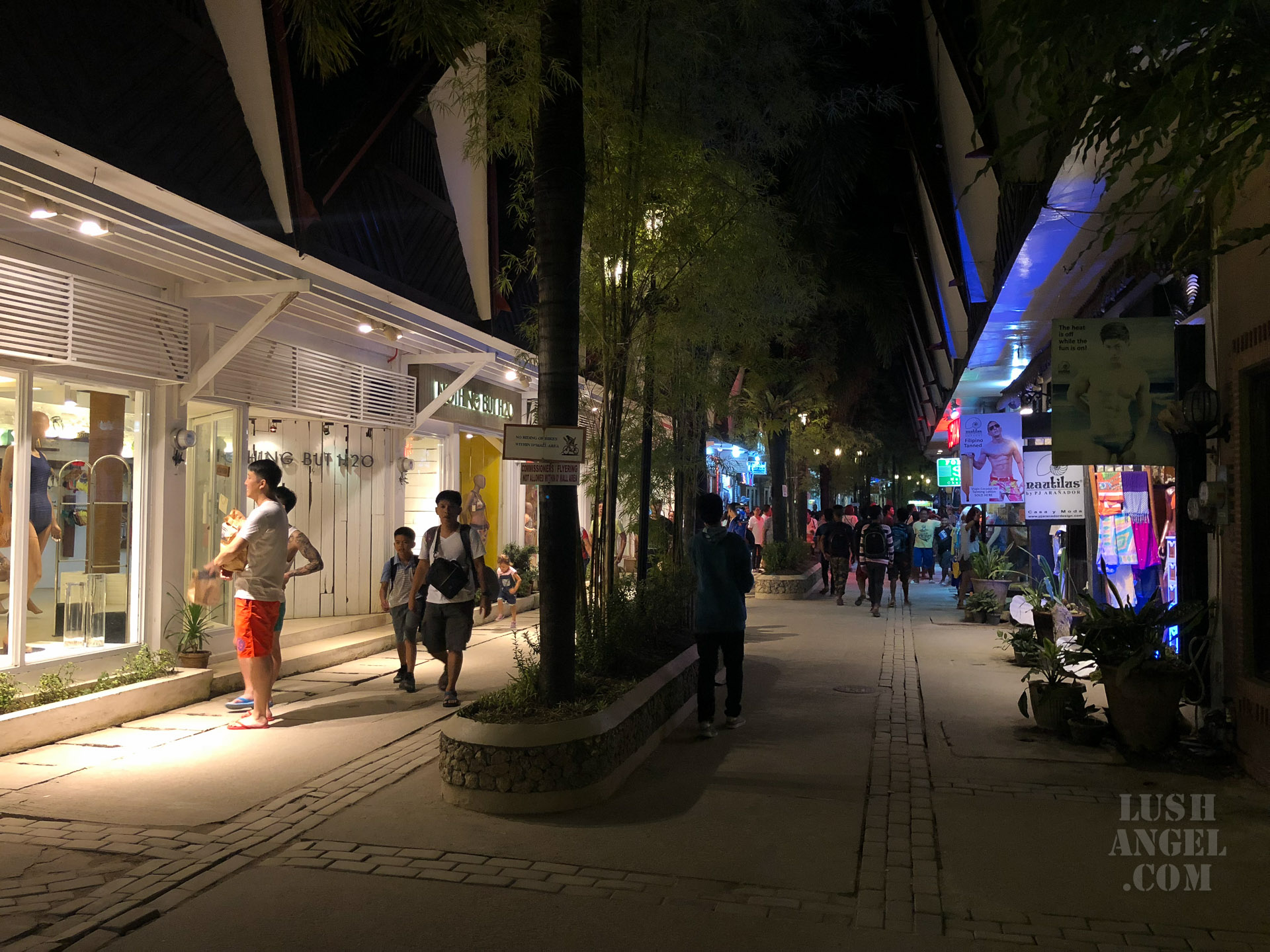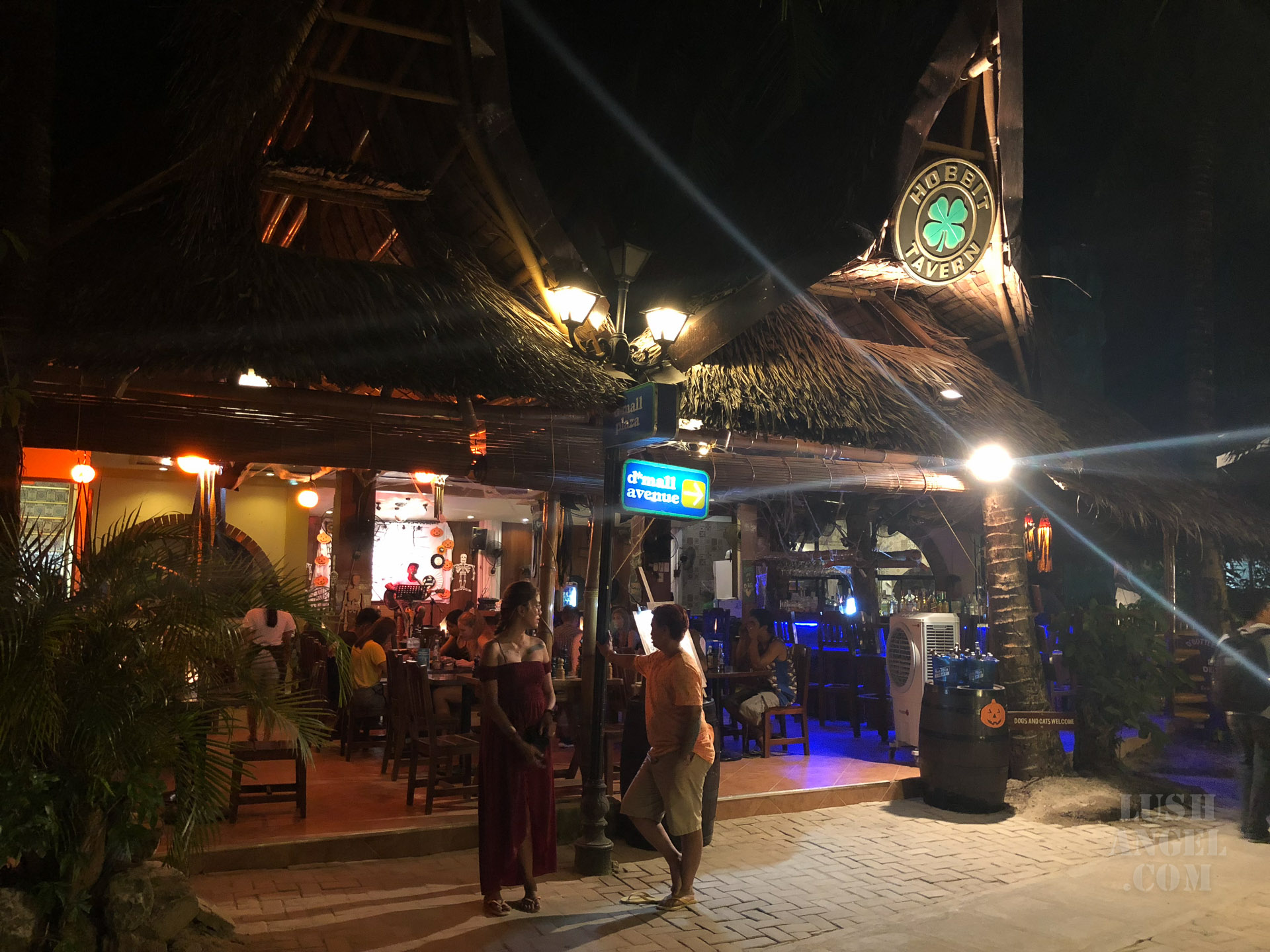 And this is the chaotic main road…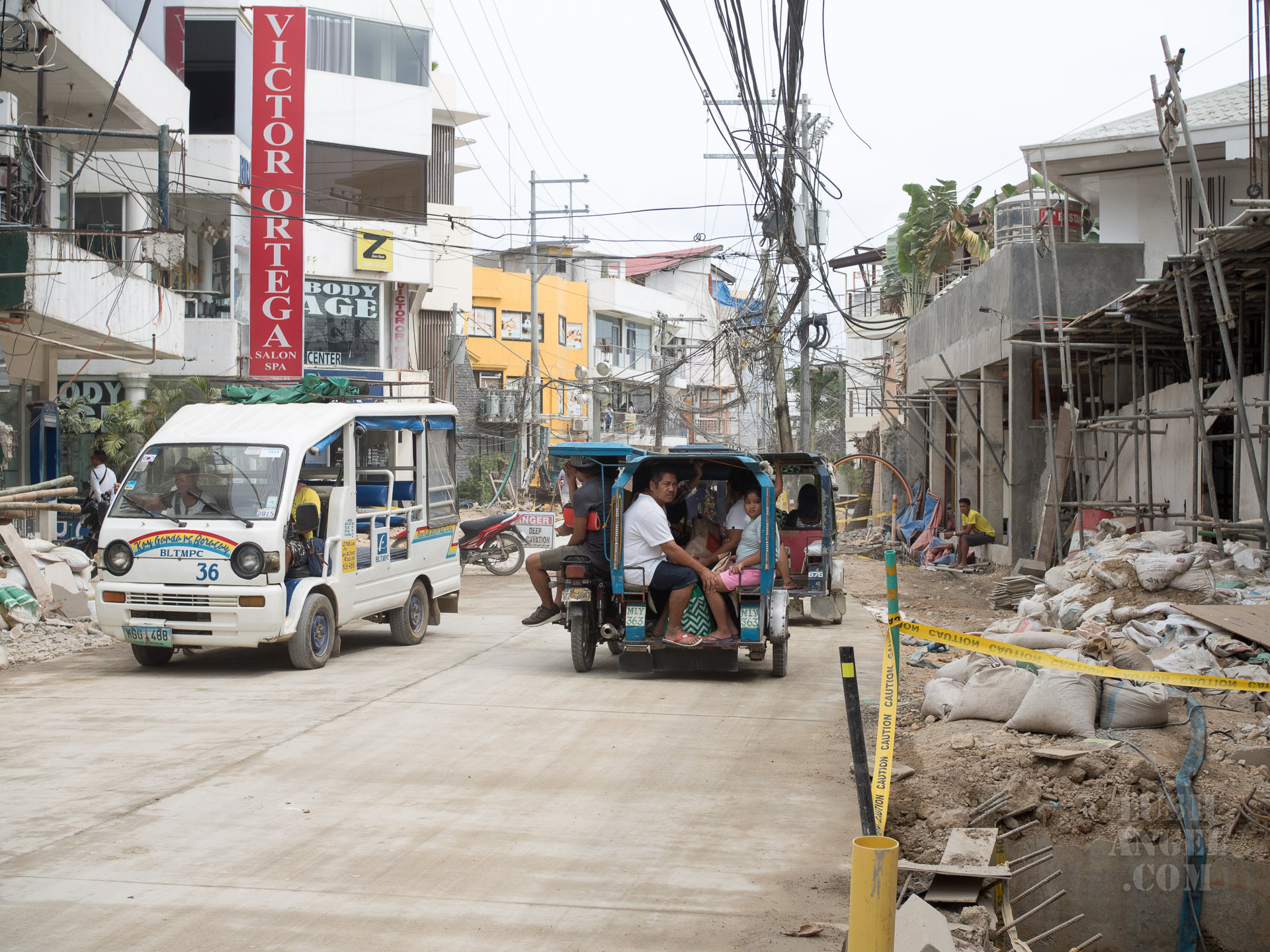 It's still under construction so some tricycle rides are more expensive, especially if you need to go to station 3, since they have to go around in some parts. Some drivers would ask you rent the entire tricycle instead since they will have a hard time getting more passengers along the way because of the road construction. If you insist on a non-special ride, they can only drop you off at some point and you just have to walk from there. Just for reference, a non-special ride is PHP 10 to PHP 15 per pax, while special (meaning the entire tricycle is only for you) is PHP 100.
I hope this gets fixed soon…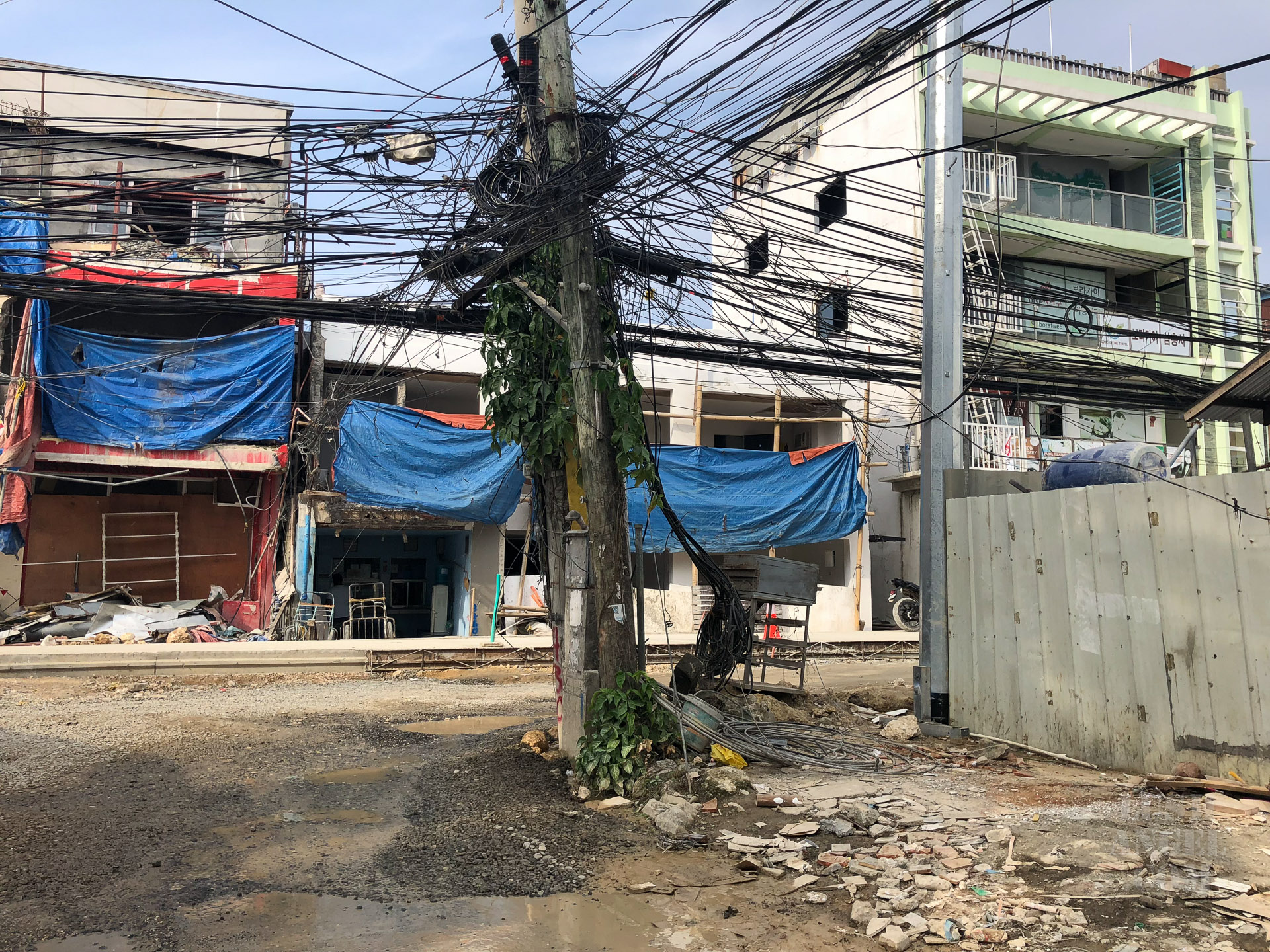 When I was in Boracay, I got a lot of direct messages in my Instagram account asking if it is really clean. As you've seen in the photos above, Boracay looks so pristine in the morning. But in the evening, I saw a number of plastics while walking along the shore.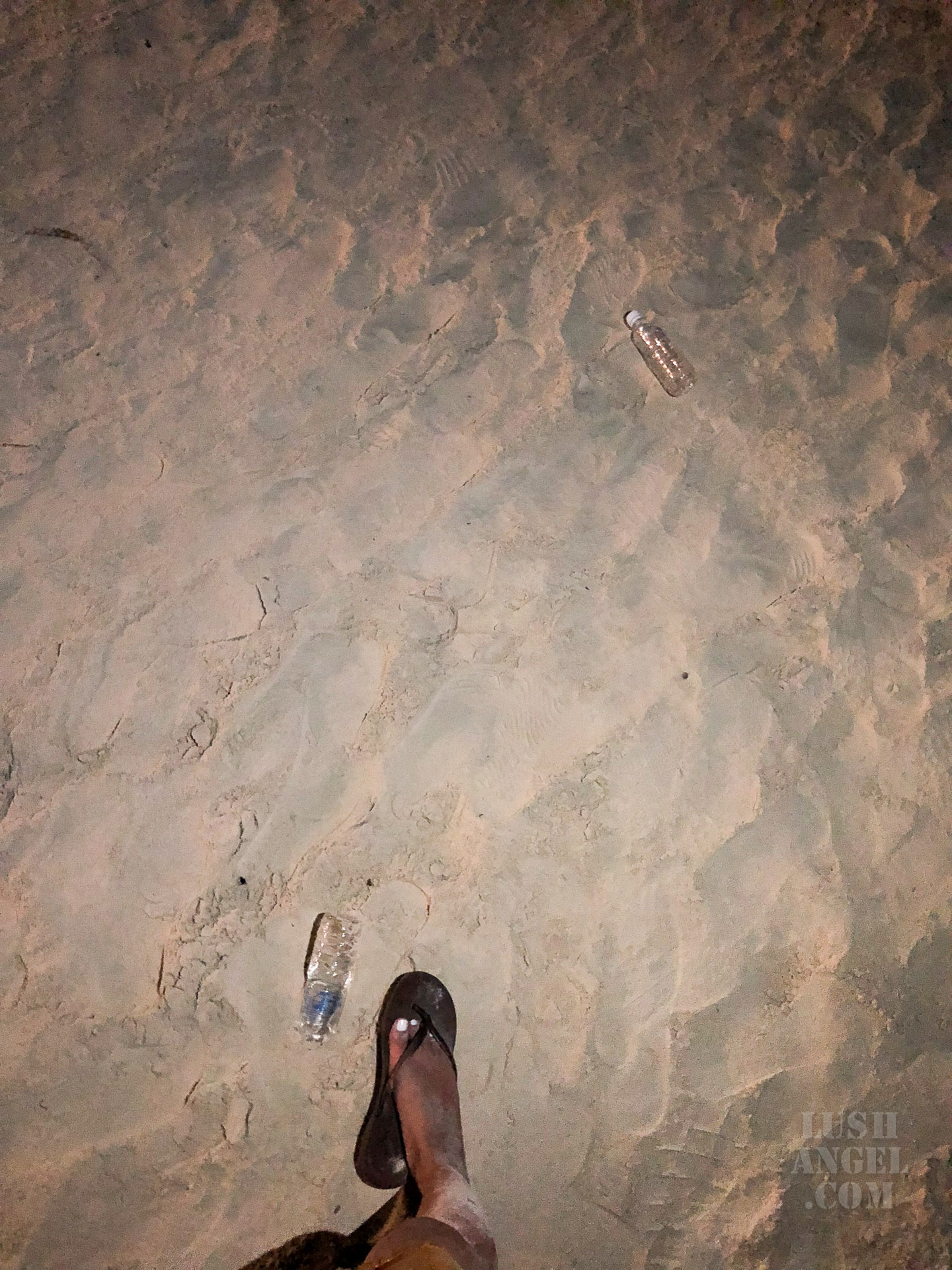 Why can't we throw our own trash?! Is it too hard to carry an empty bottle and discard it properly in the bin? WHY??? No matter how many times we try to rehabilitate the island, nothing will happen if we are not disciplined!
So is the Boracay rehabilitation worth it?
I have mixed feelings about this. I really like the fact that Boracay is definitely cleaner than it used to be. I think it is also because there are no more vendors and the shore is wider. Of course, I feel bad for the vendors since they are just trying to work for their families. But I really do hope that the government gave them permanent jobs if they cannot sell their goods at the beachfront anymore. Also, if I'm a landowner along the beach, I would be devastated. The government was strict about the number of meters of Boracay's shore and anything within that must be taken down. I saw establishments that looked like doll houses because the front and back had to be stripped off. What's left? Ummm… stairs? I guess, the rehabilitation have been hard for the landowners too. Take note, because of climate change, the island is also sinking year by year so it is quite hard to maintain a wide shoreline.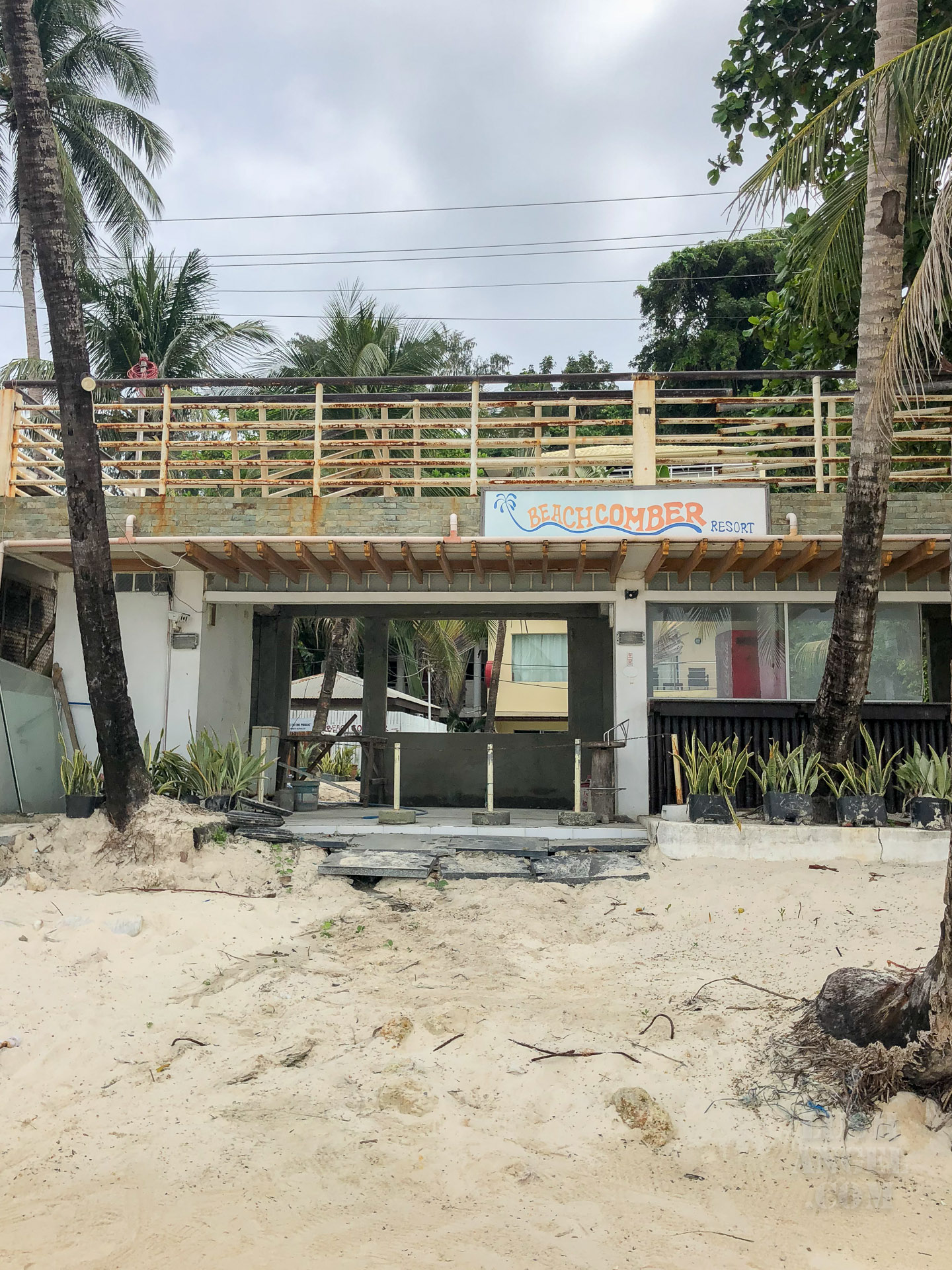 Also, we all (okay, most of us) want daybeds while we sip on our fave shake or cocktail, right? Surprise, nobody wants to use daybeds anymore! Some resorts even removed the beds permanently.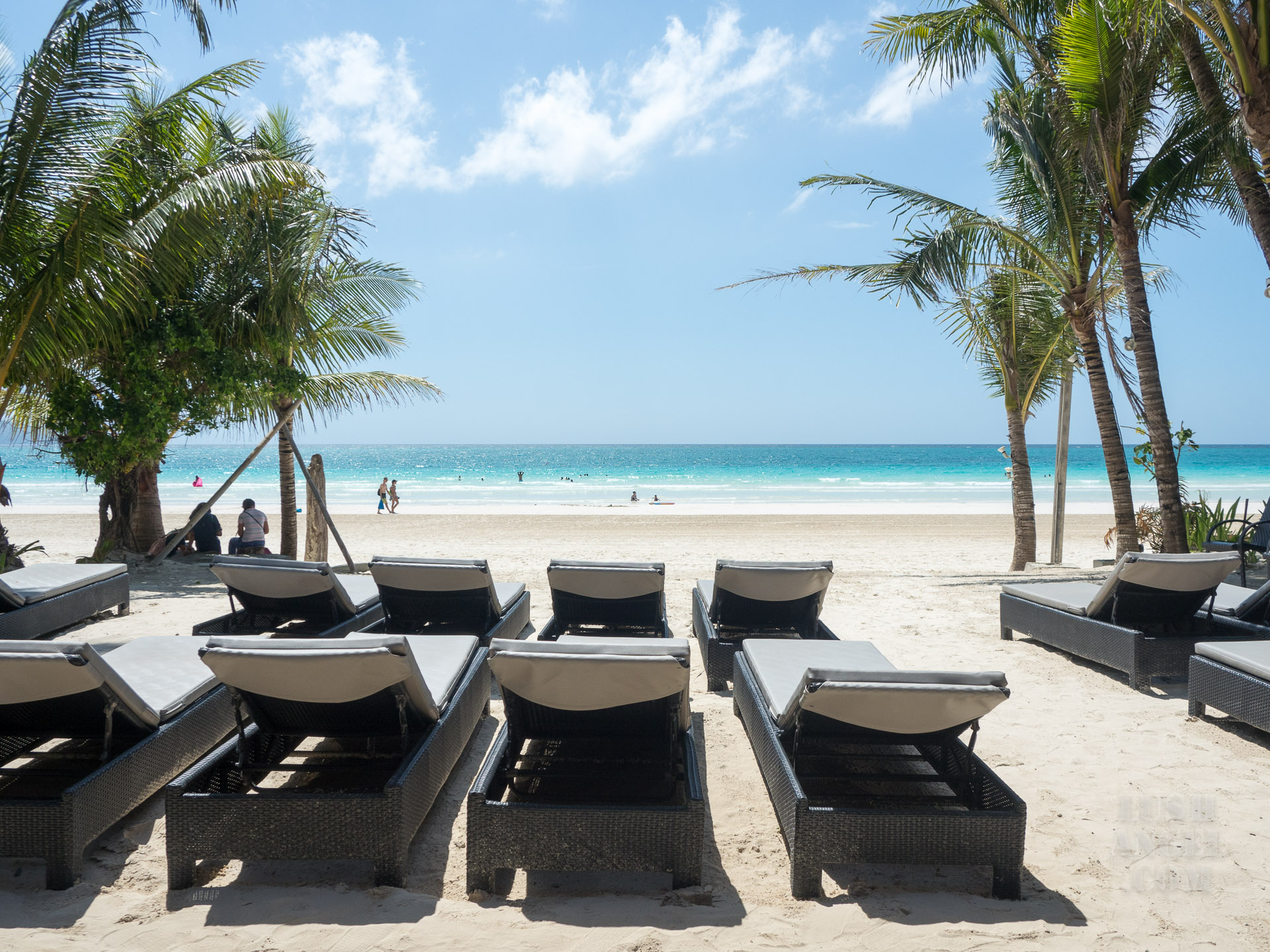 Apparently, eating and drinking on daybeds are not allowed anymore. All food and drinks must be served only in the restaurants. Huhu! Drinks are served in glasses so I don't think it will make the beach dirty.
Also, Boracay at night is now quiet and dark. Lights on trees were put down as well. It didn't feel safe to walk at night, to be honest.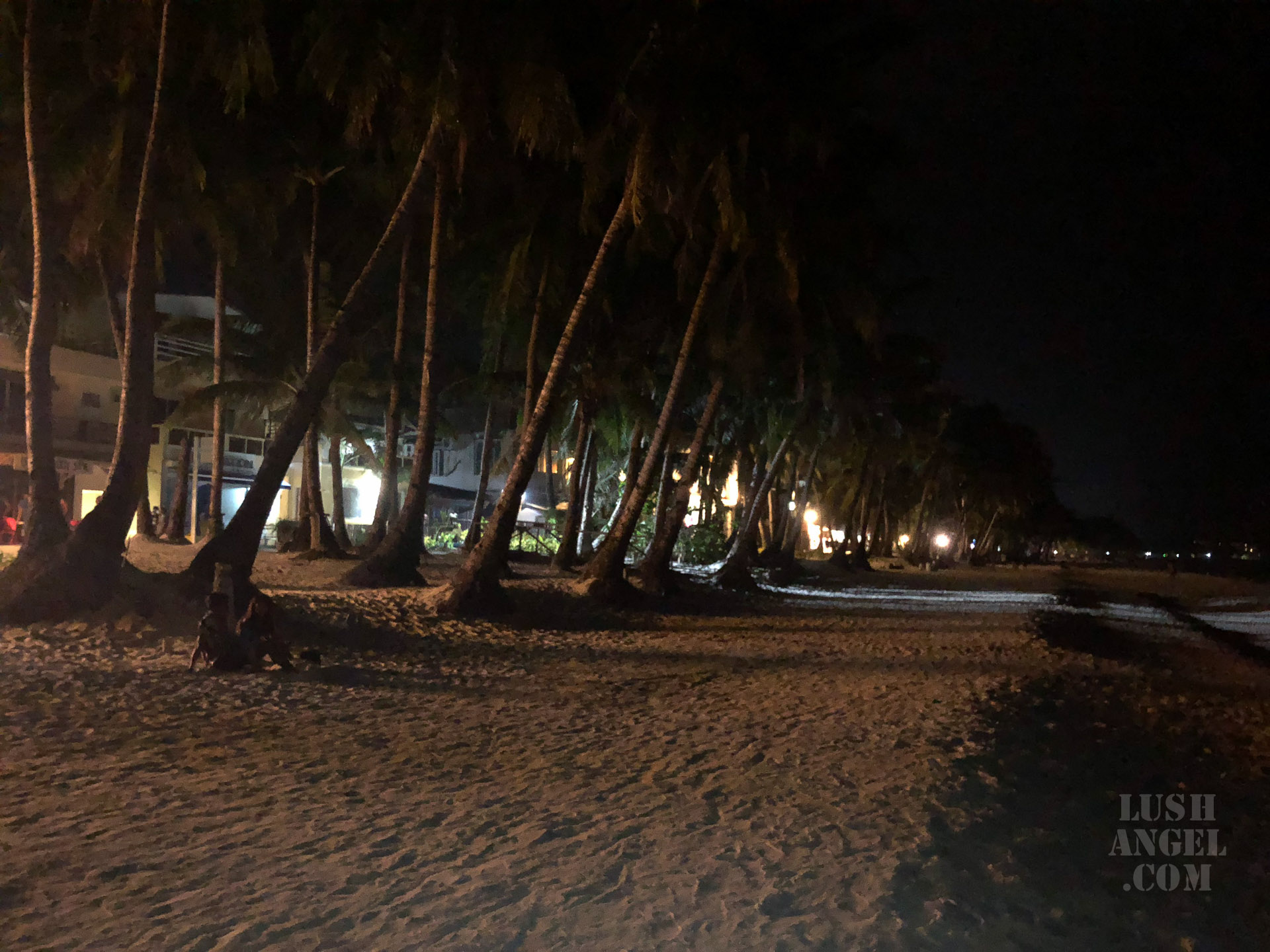 Boracay is definitely not what it used to be. I didn't even get to eat my taho in the morning. I just saw a chori burger vendor on my first night and told me he can't stay long because he might get caught. True enough, I didn't see even a single chori burger vendor the nights after. And yes, no more beach parties. The nightlife is now contained in hotels, resorts, and establishments.
On the brighter side, I think they were successful in cleaning up the beach. If you ask me, I'm still definitely going back. I just hope they ease up on some rules.
How about you? What do you feel about the new Boracay?
For instant beauty, fashion, travel, fitness, or random updates from me, LIKE lushangelblog on FACEBOOK, FOLLOW lush_angel on TWITTER and lush_angel on INSTAGRAM.