AOJO (pronounced as O-JO), a trendy eyewear brand from Hong Kong, is now in the Philippines. The brand seeks to offer an eyewear that "FITS YOU"– your eyes, your personality, and your life.
Not everyone knows but I have a thing with eyewear—whether it be eyeglasses or sunglasses. Why? Style-wise, I can easily change my look. Also, if I don't have time to apply makeup and my skin isn't looking great, I just use an eyewear—a way to put the attention on my frames instead of my skin and a way to hide under eye bags. For me, eyewear can make you look good in an instant without putting any effort—that is of course, if it fits you.
Recently, I visited AOJO's flagship store in Alabang Town Center. I like how well-lit it is, which is definitely a must when choosing and trying out an eyewear.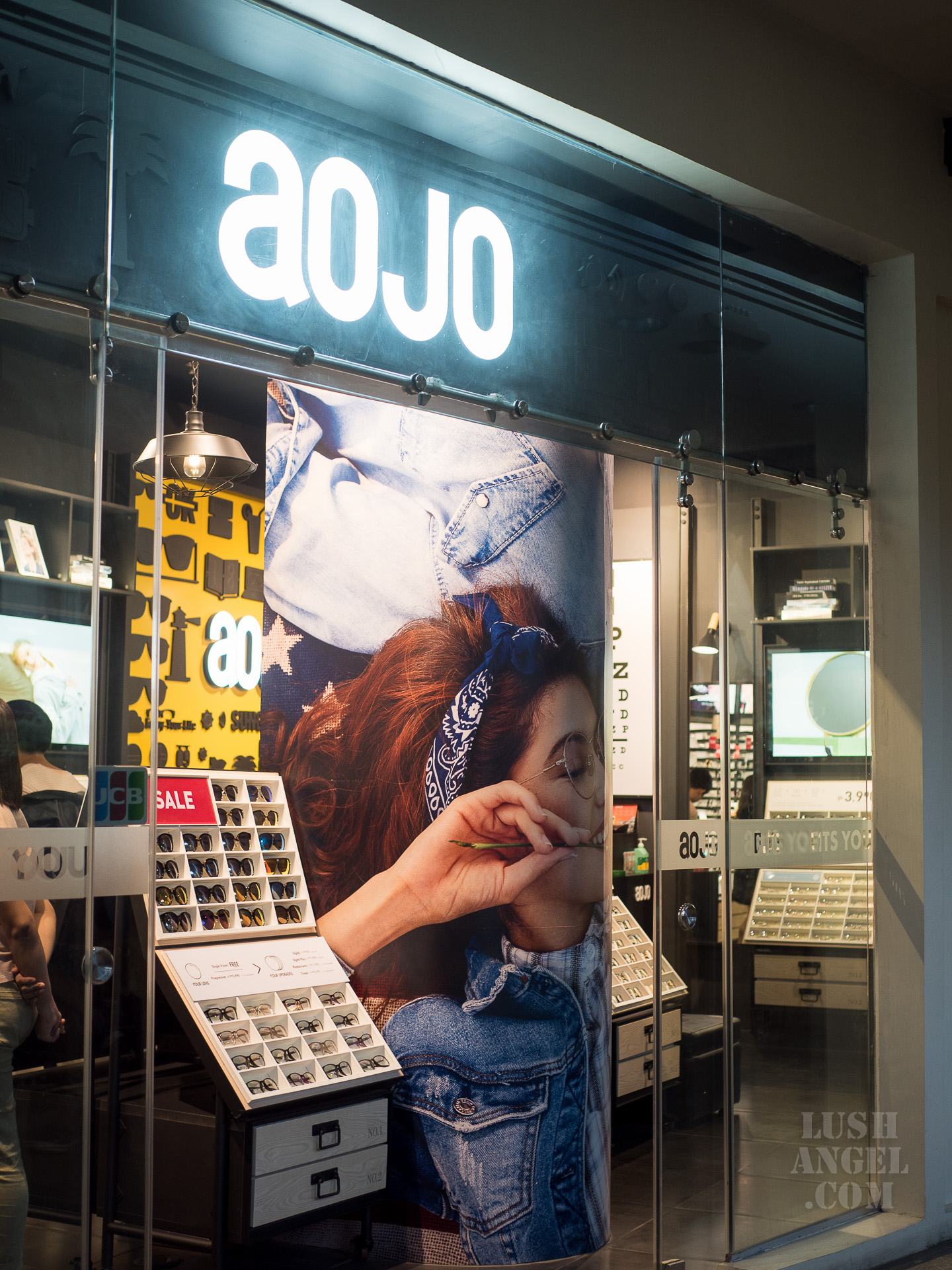 To help ease the selection process, the frames are arranged by price that ranges from PHP 1,990 to PHP 4,990.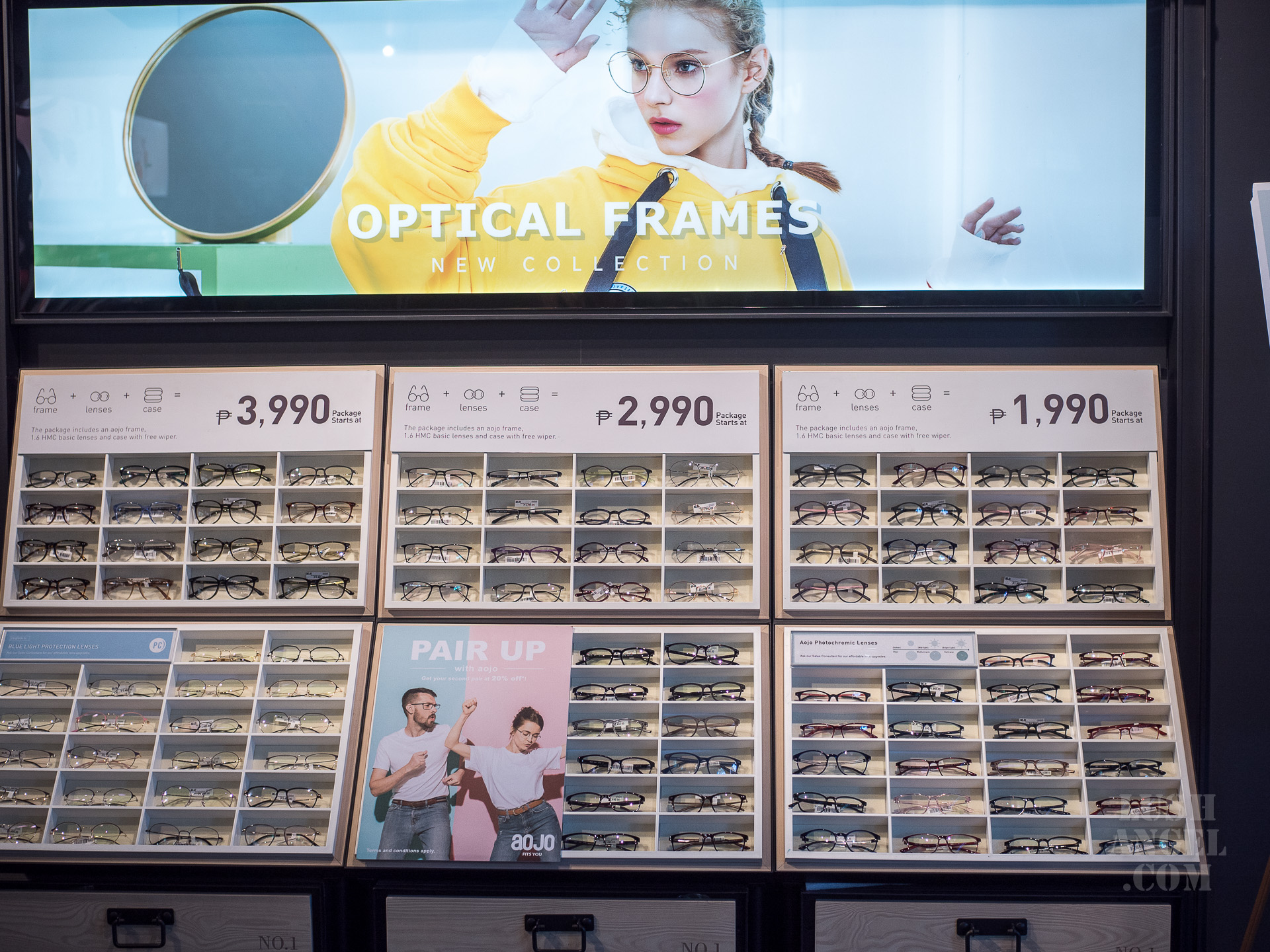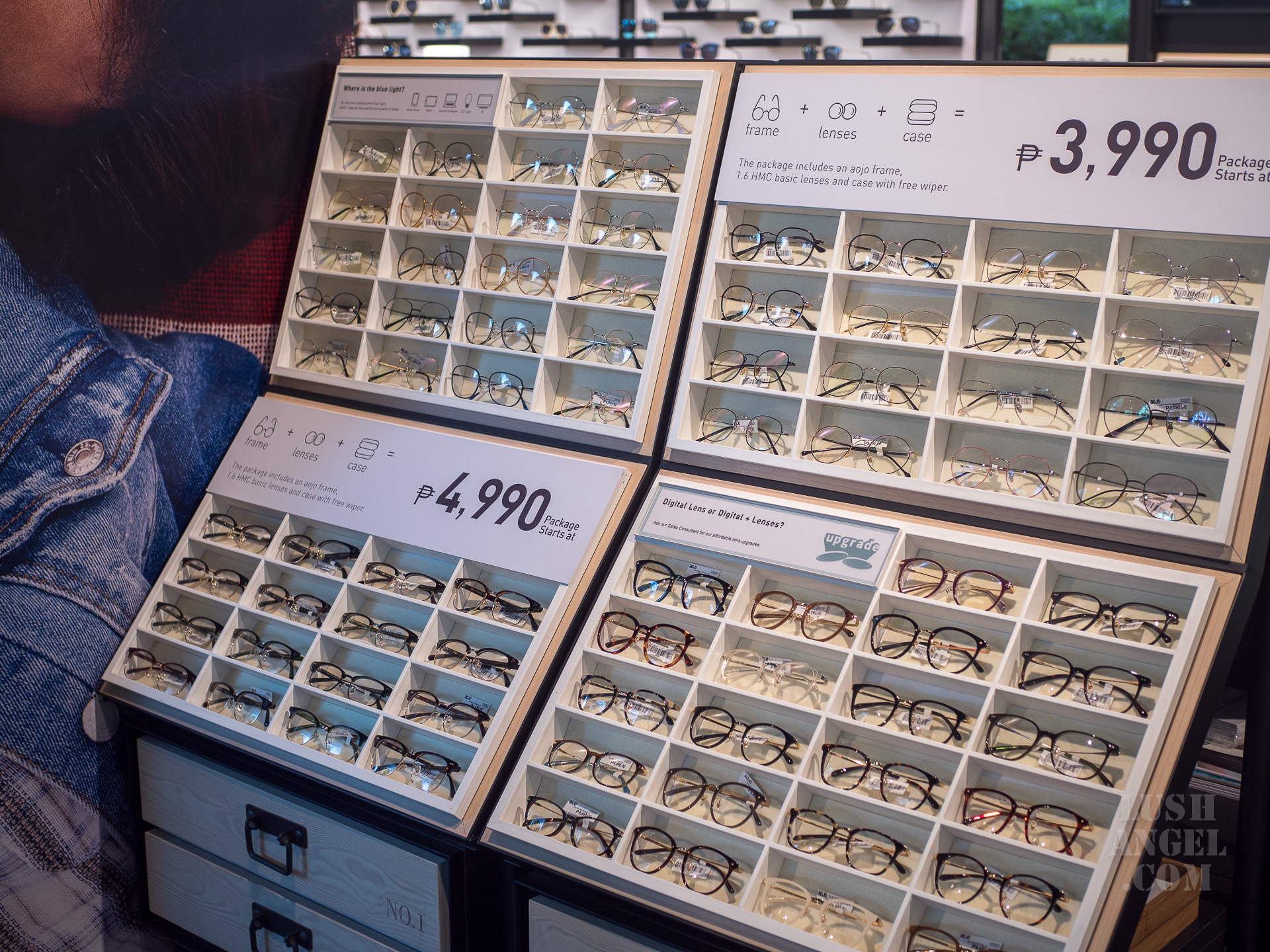 I must say, there will always be an AOJO eyewear that FITS YOU since they have a wide variety of choices. It took me a while to choose my frames since there are A LOT of really nice styles—from rounds to squares, metals to plastics, and small to oversized.
Here are just some of my top picks…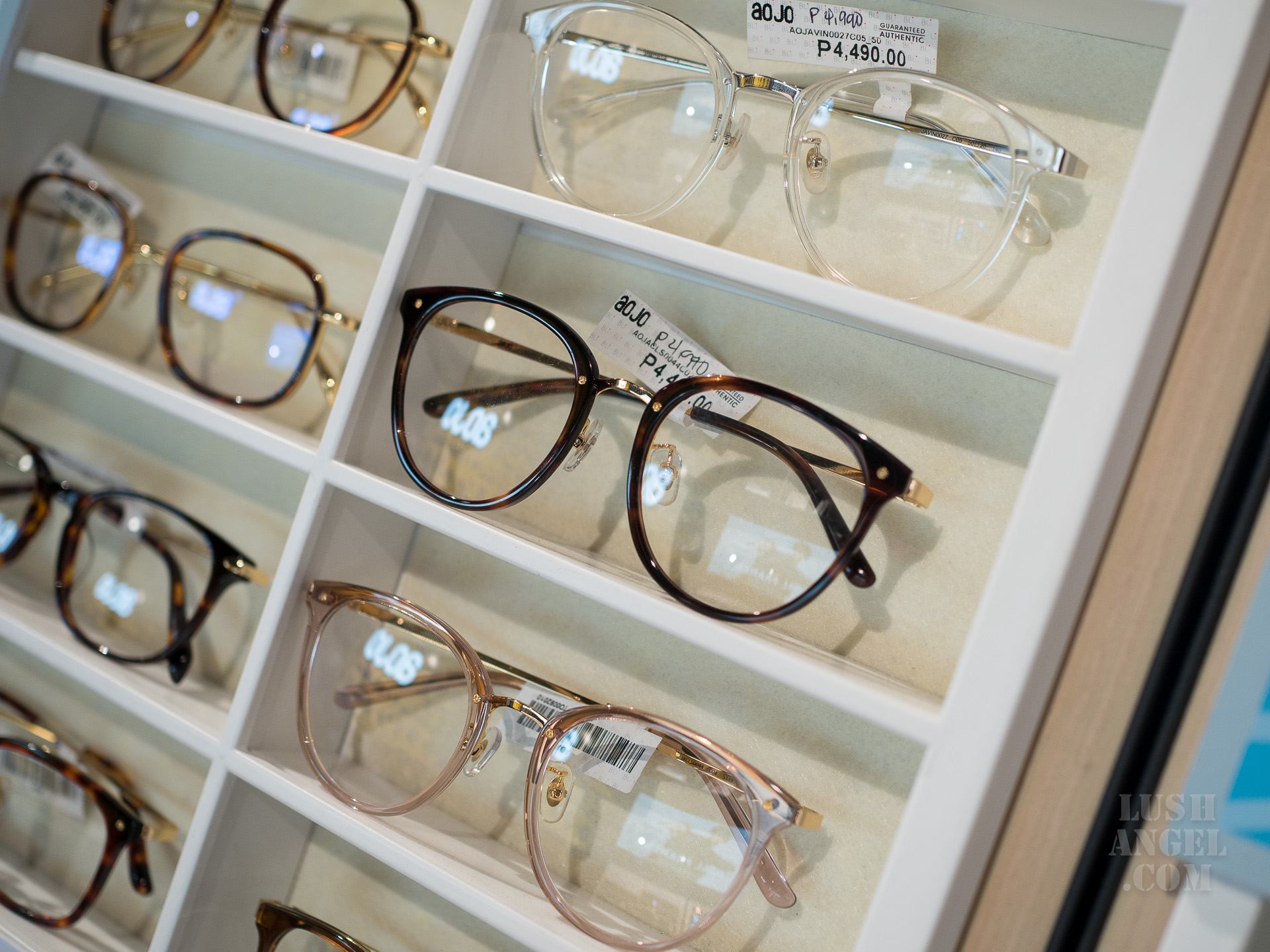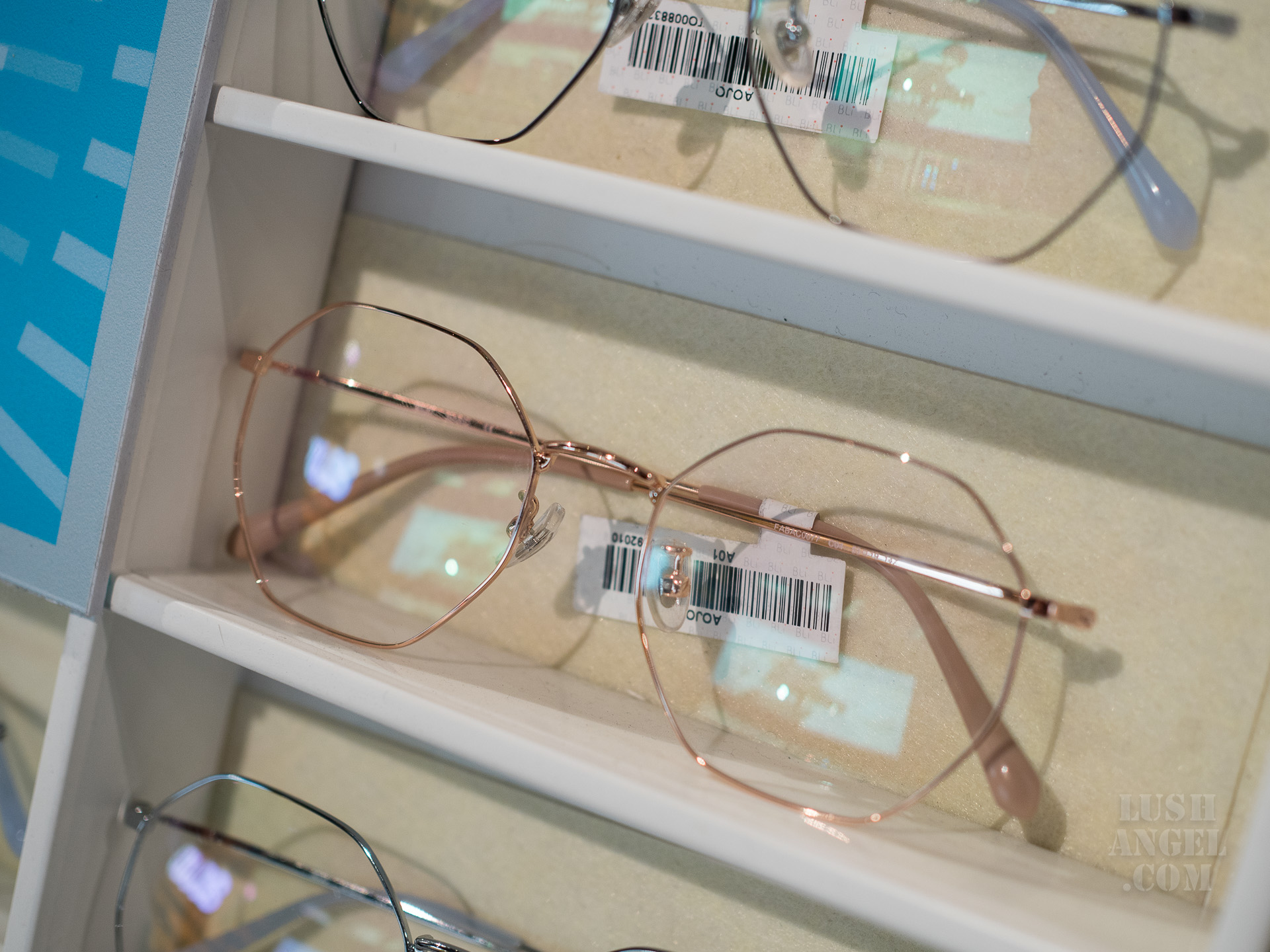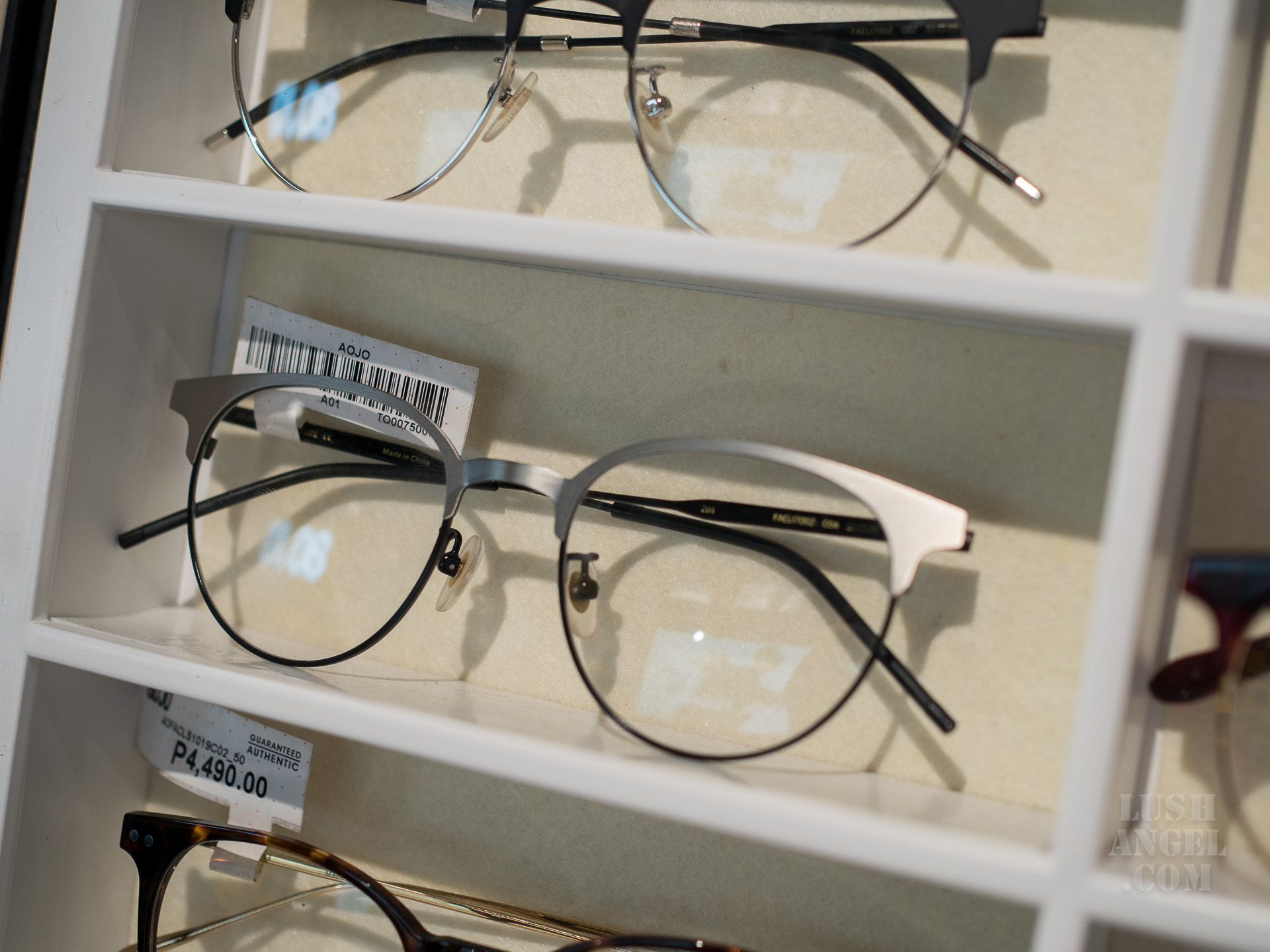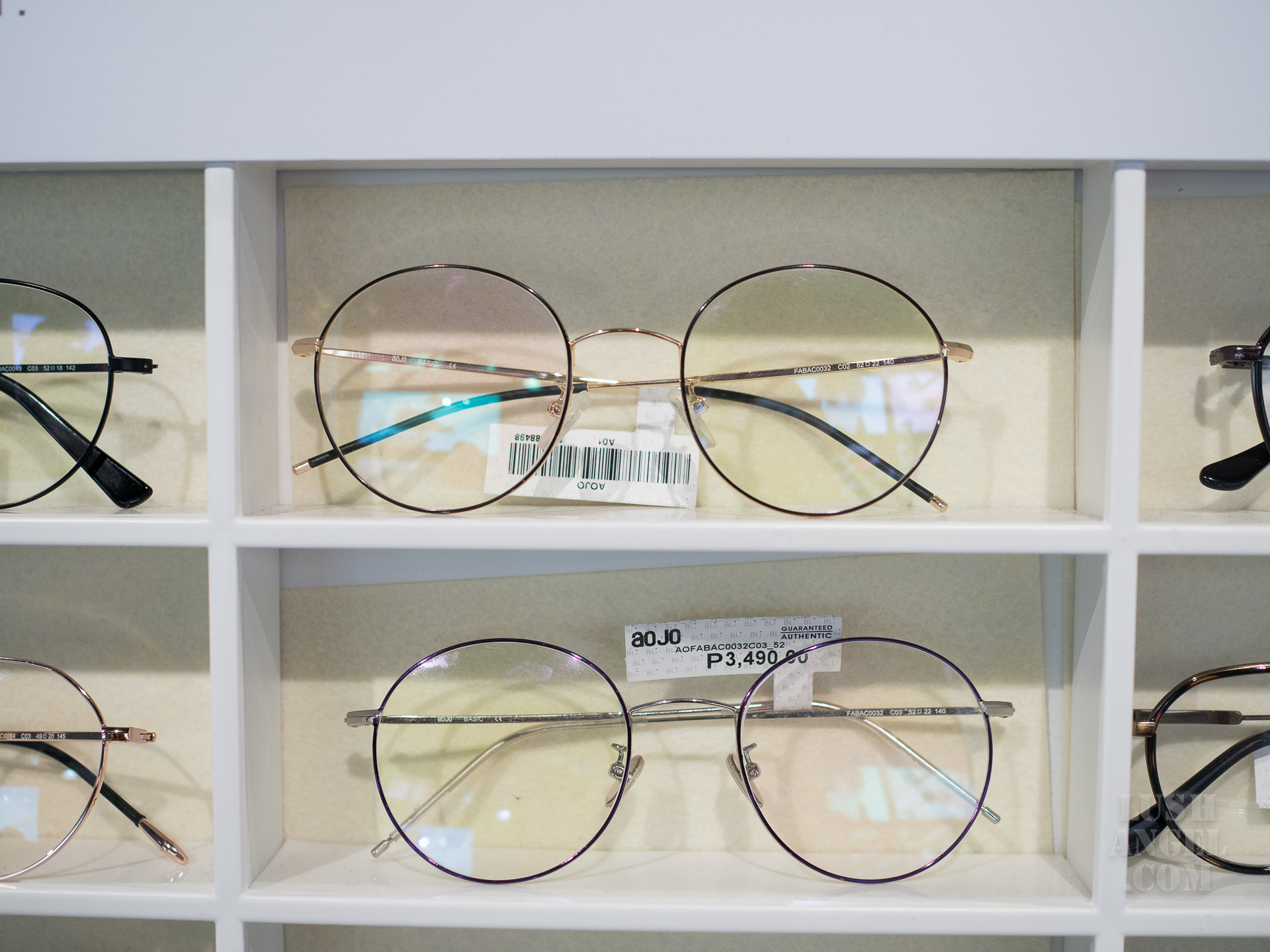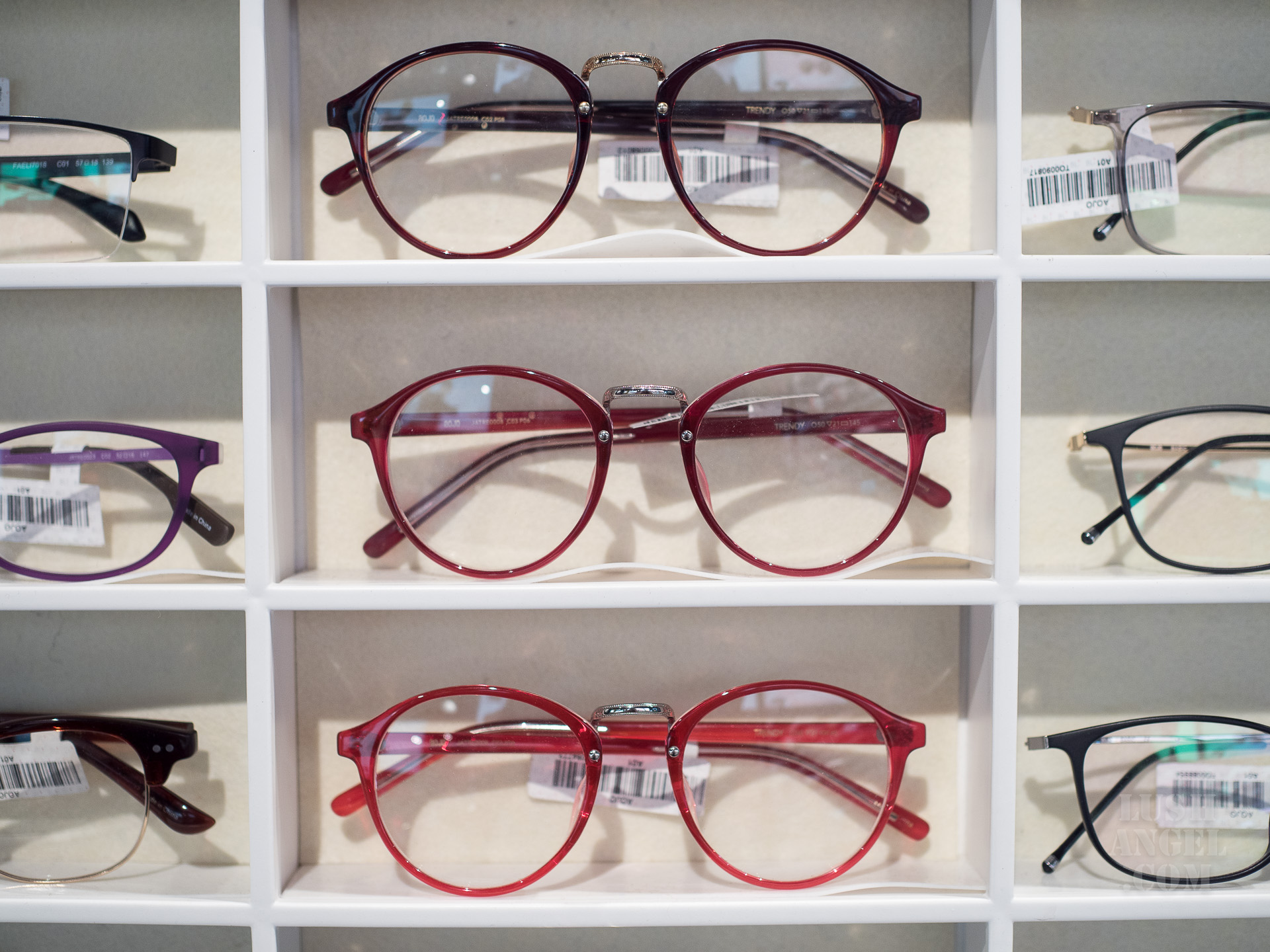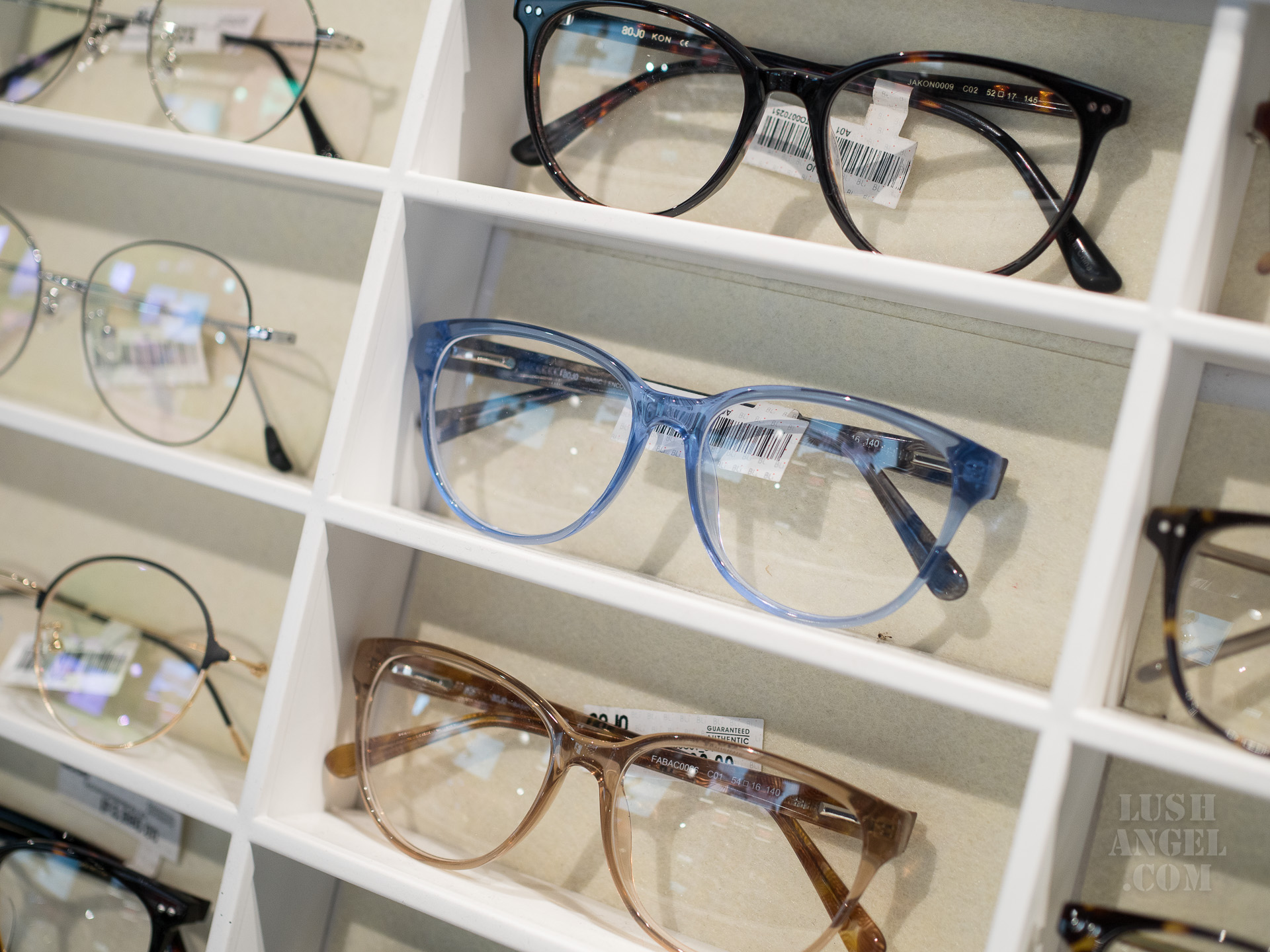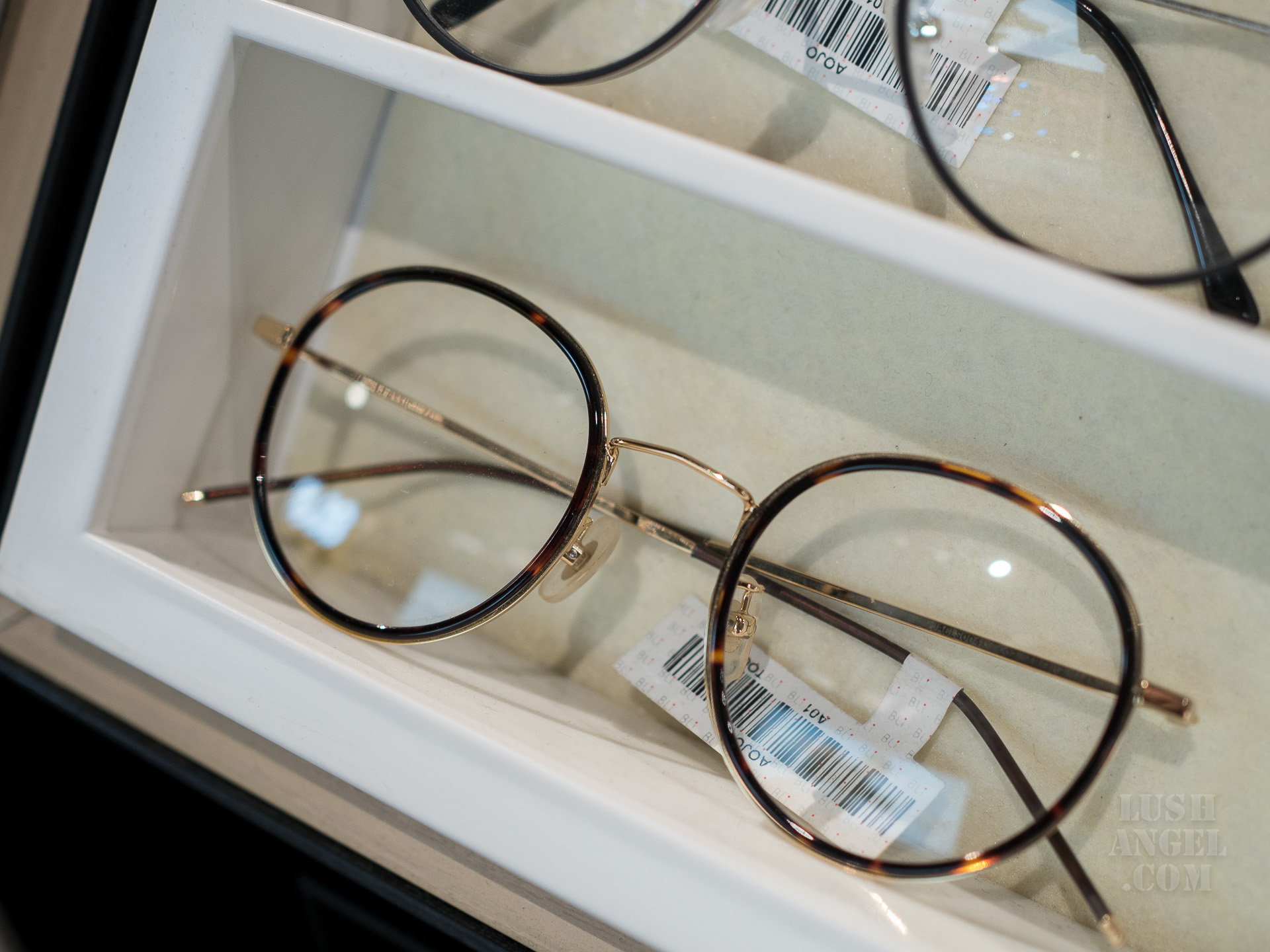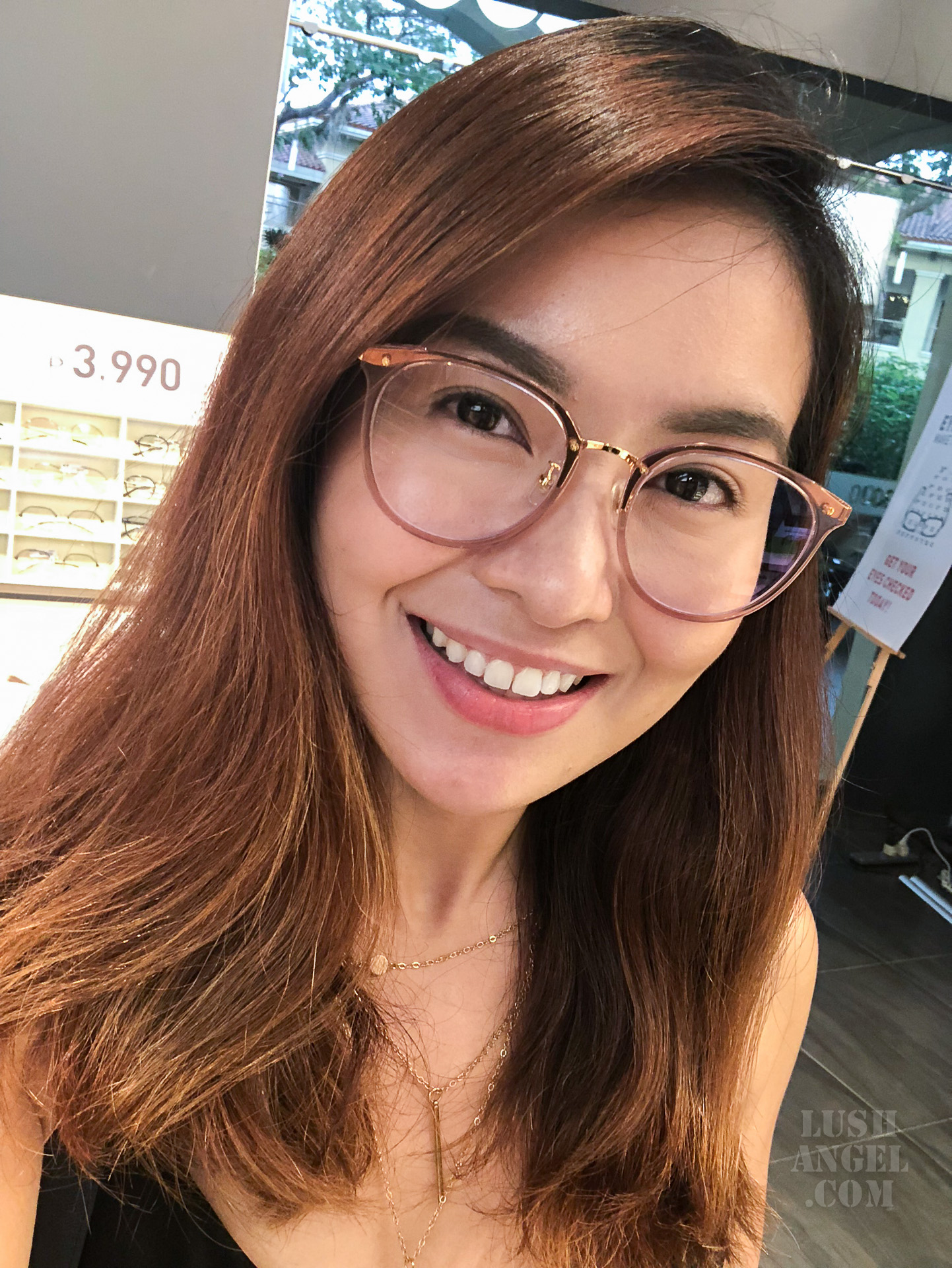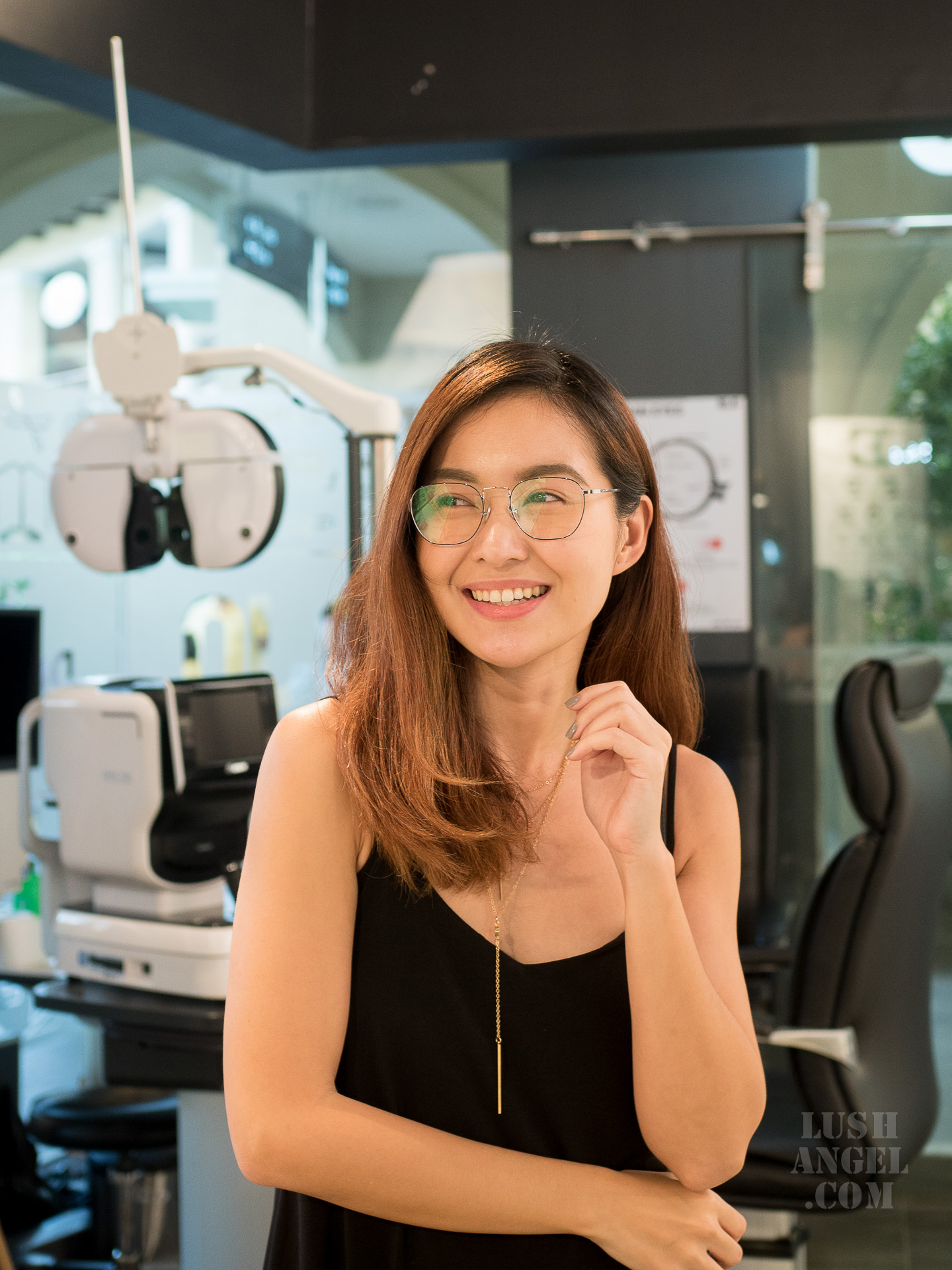 Each pair of AOJO frames comes with:
free eye check-up
1.6 aspheric (thin and light) hard multicoated (anti-glare) lenses
eyewear case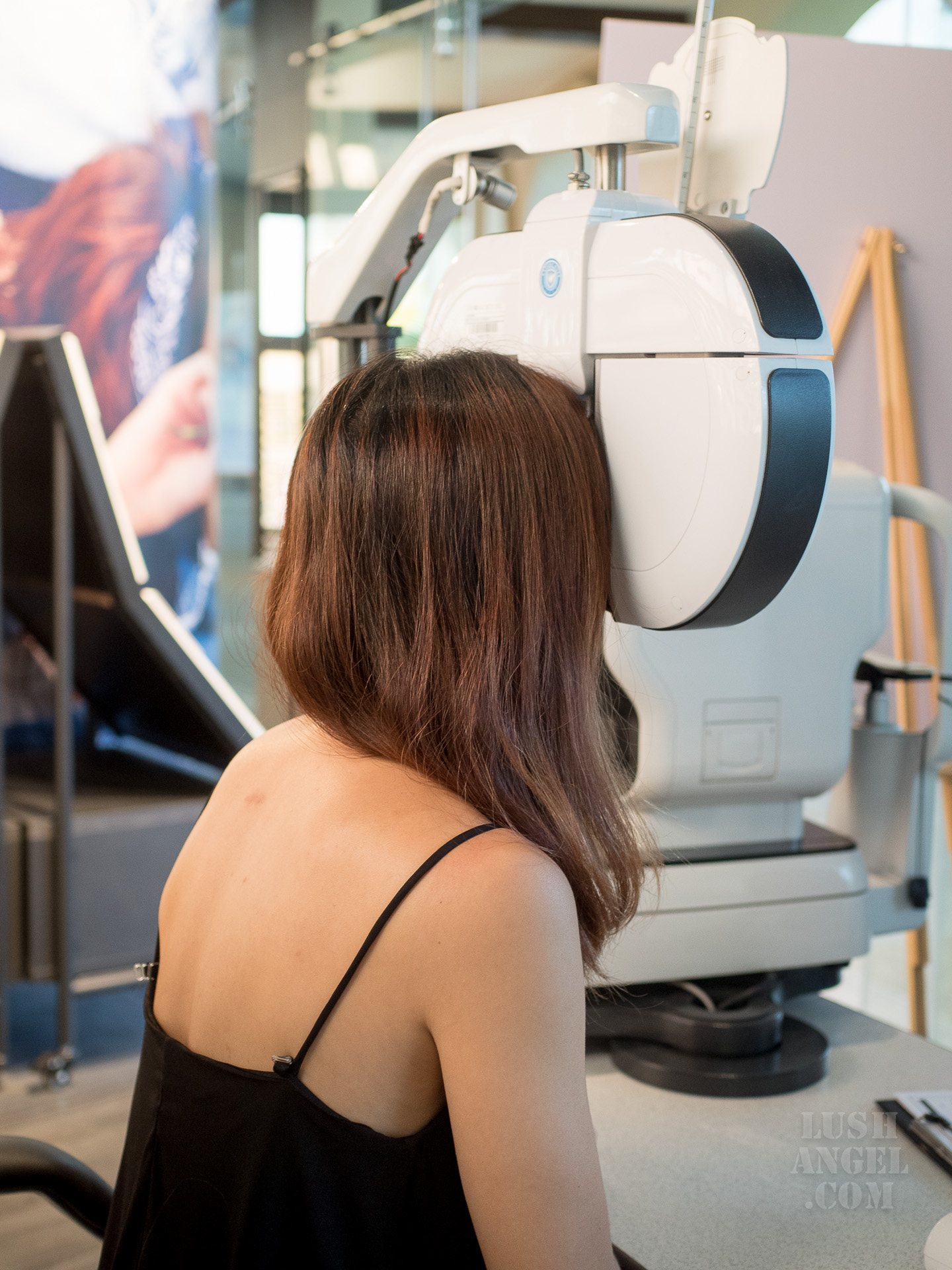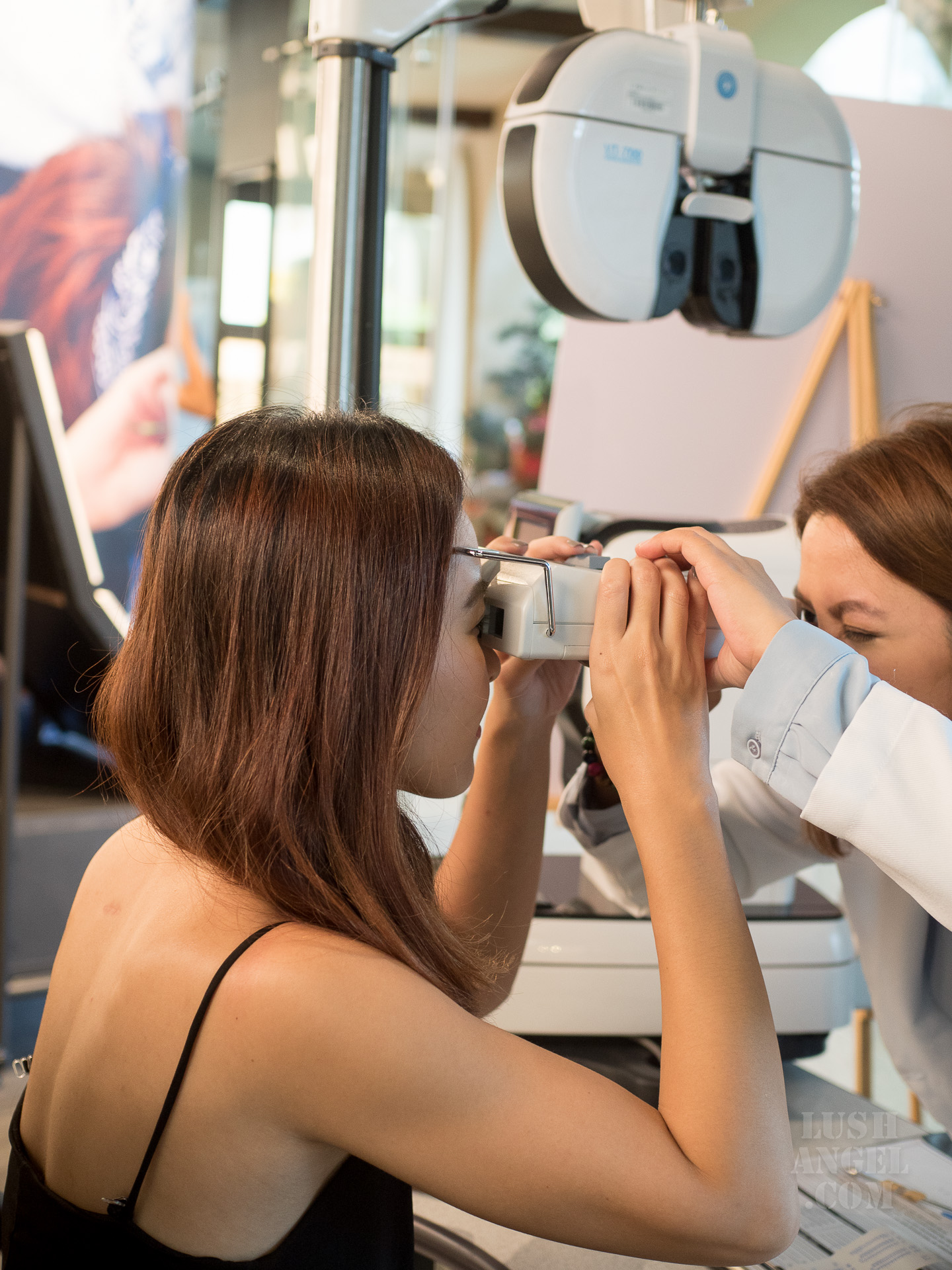 After finally choosing my frames, I had my eyes checked. My grade is higher compared to last year and I blame my screen time on both my phone and laptop. I just learned that there's a new kind of lens called LUTINA, which can block off BOTH UV and blue light–emitted by our phones and computers. This can then reduce eye strain and damage.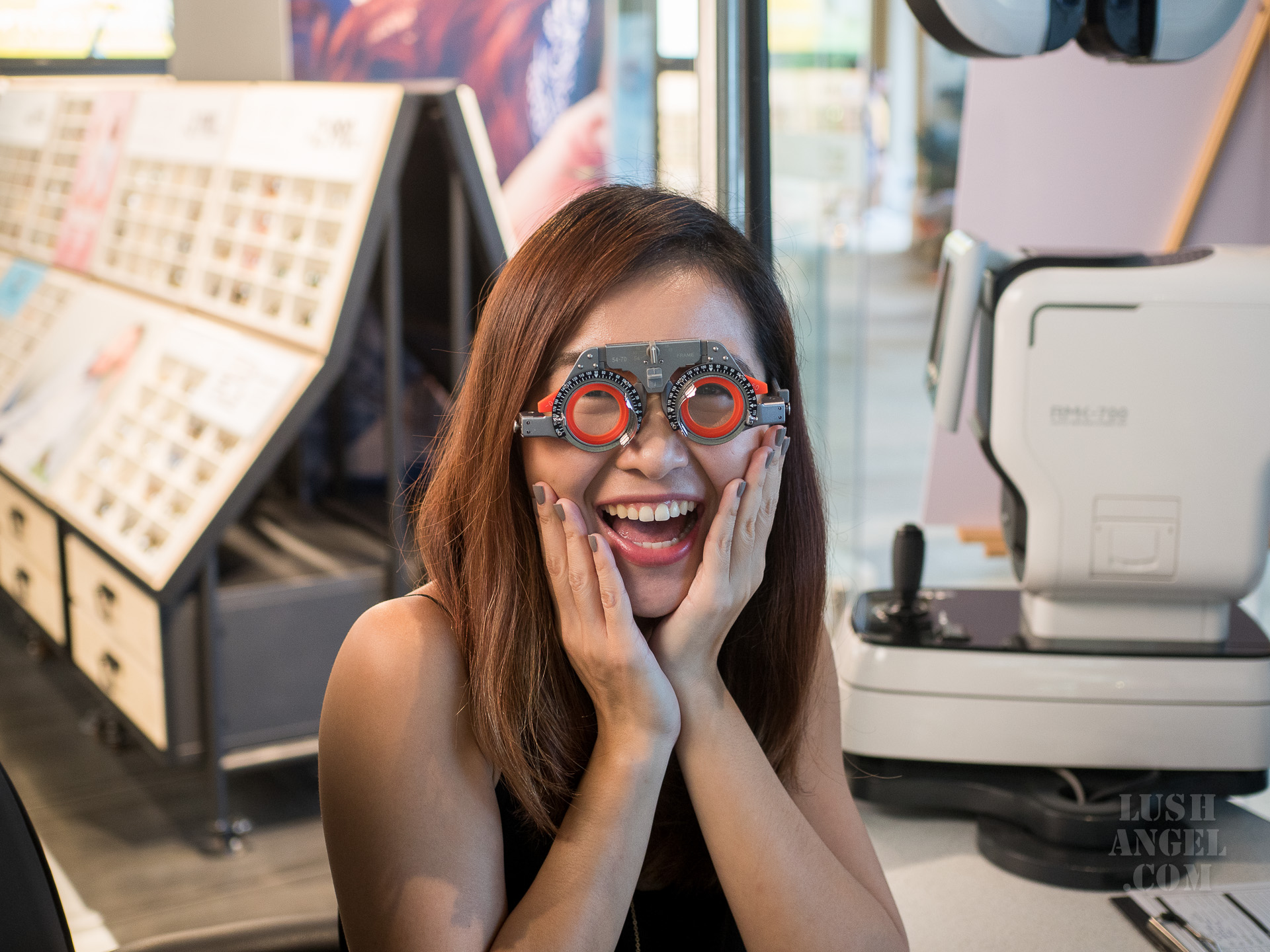 To clarify, Lutina is different from the usual blue coat lens. The latter absorbs a certain percentage of emitted, high-energy, visible blue light, while the former absorbs blue light AND has 'Lutein' protection. Lutina is currently said to be the best way to prevent eye disorders.
A quick demo was shown to me. Below you can see the blue light passing through the multicoated lens. (Notice the light on the yellow circle)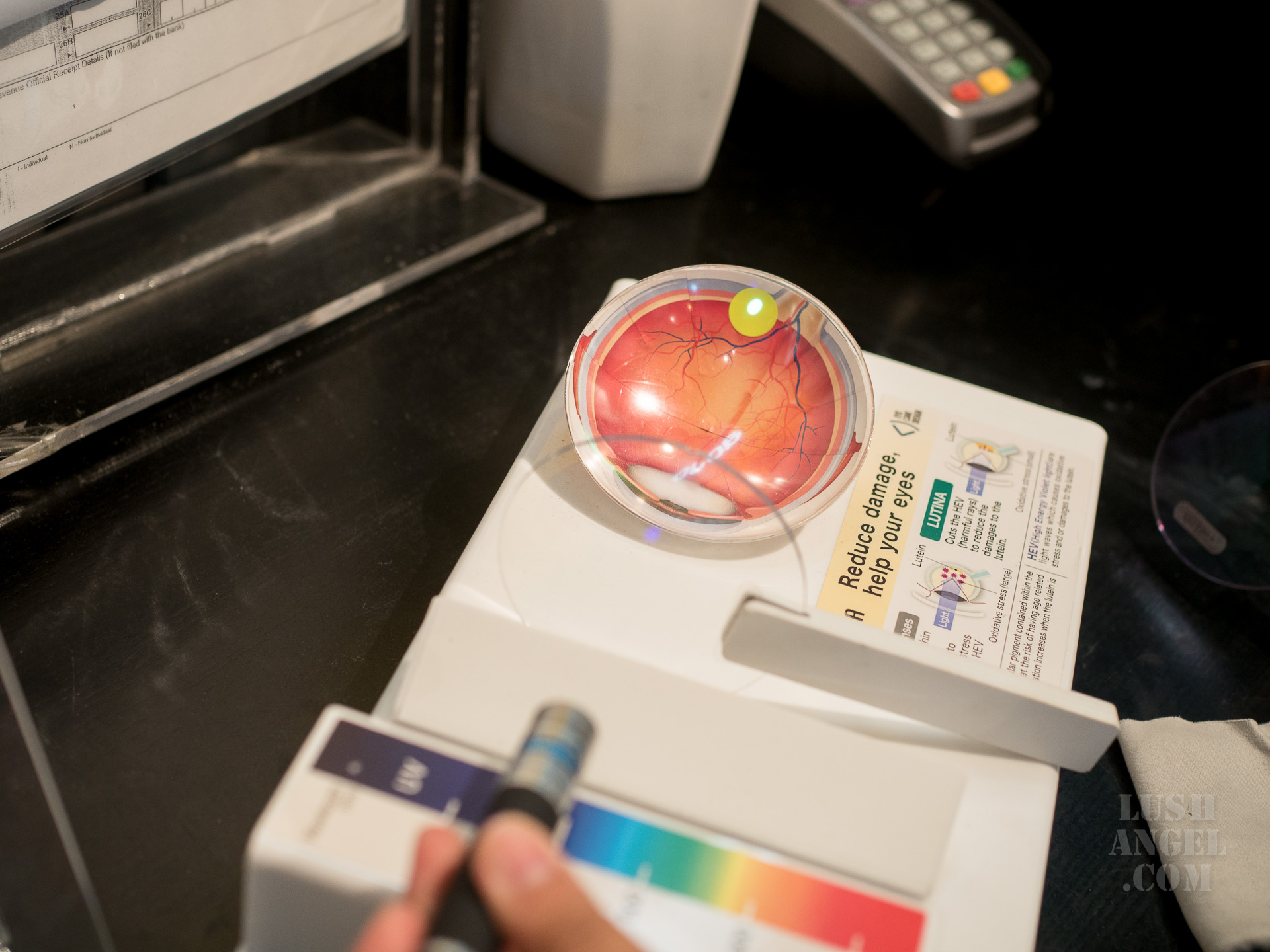 But using the lutina lens, the blue light was completely blocked off. (Check the yellow circle)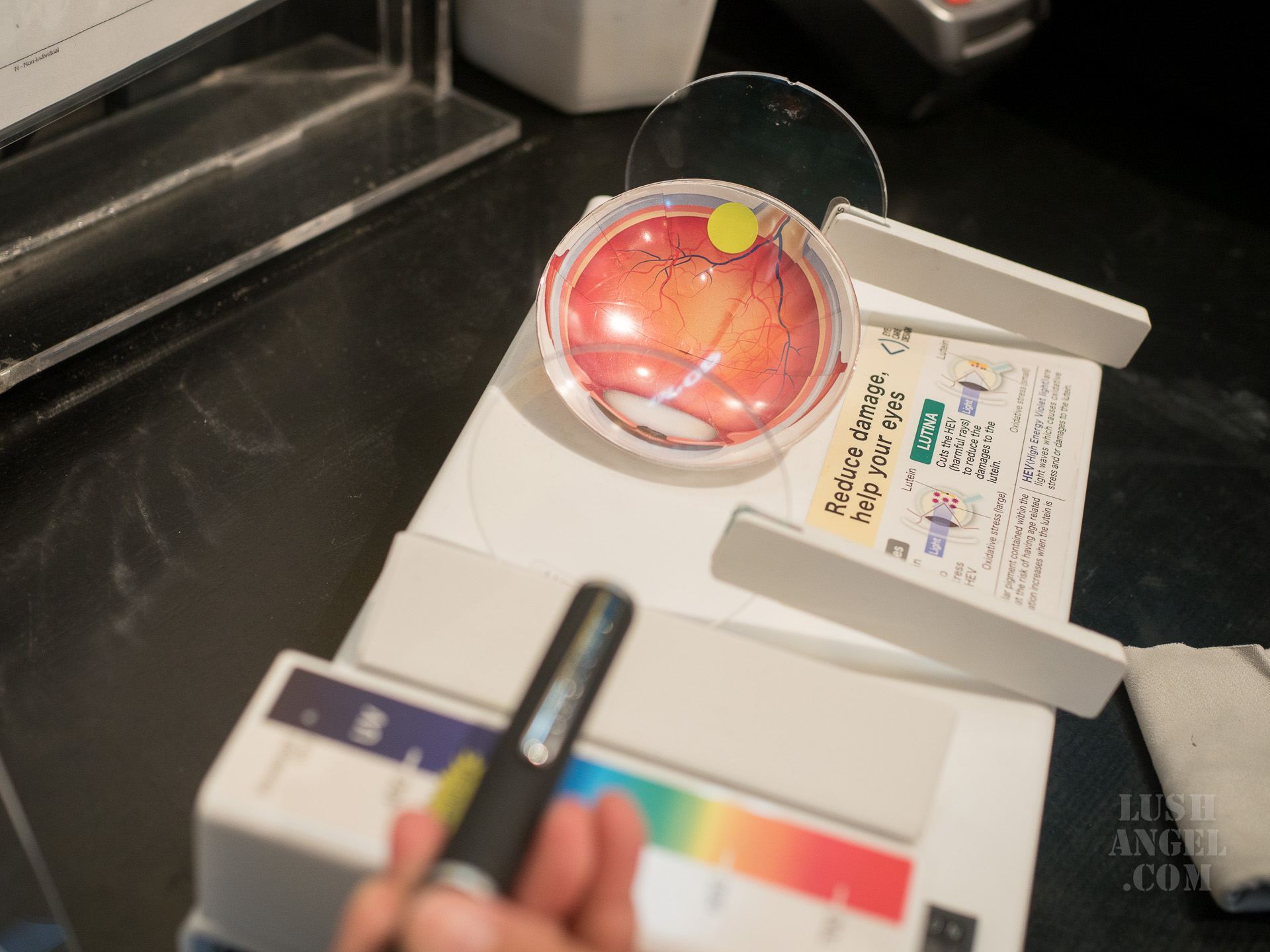 So I decided to upgrade my lenses to lutina, which AOJO calls Digital Plus lenses. I really recommend this to those who are always in front of their computers or phones.
They also have other lenses available, in case you want an upgrade from the free multi-coated lens.
Here are the prices:
Digital (blue-coated lens): +PHP 990
Digital Plus: +PHP 1,990
Photochromic: +PHP 1,990
Tinted: +PHP6,990
Best of all, I just had to wait for my new prescription glasses. As long as your choice of lens is available, your specs will be ready in 20 minutes.
They also have fashionable sunglasses available.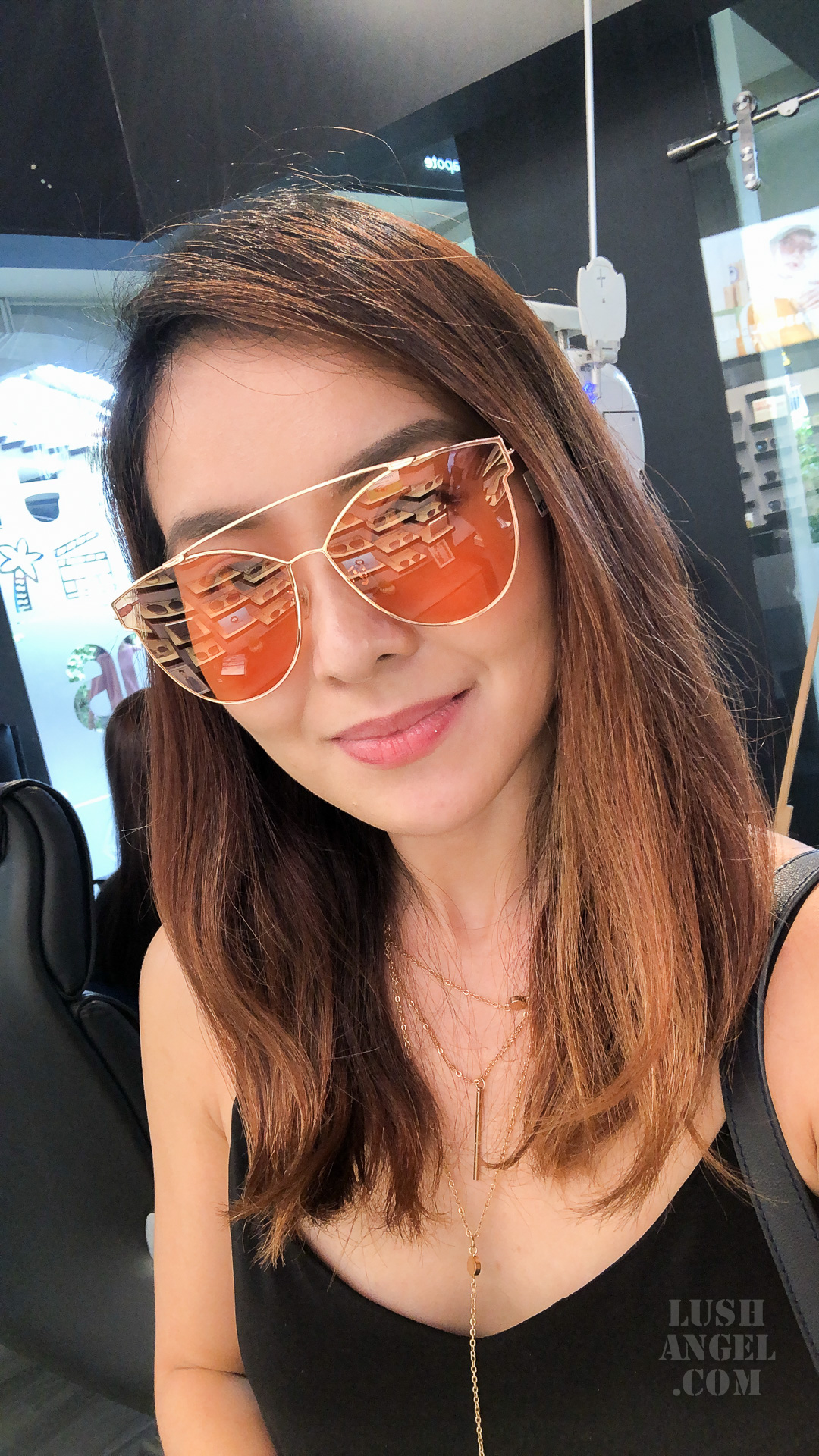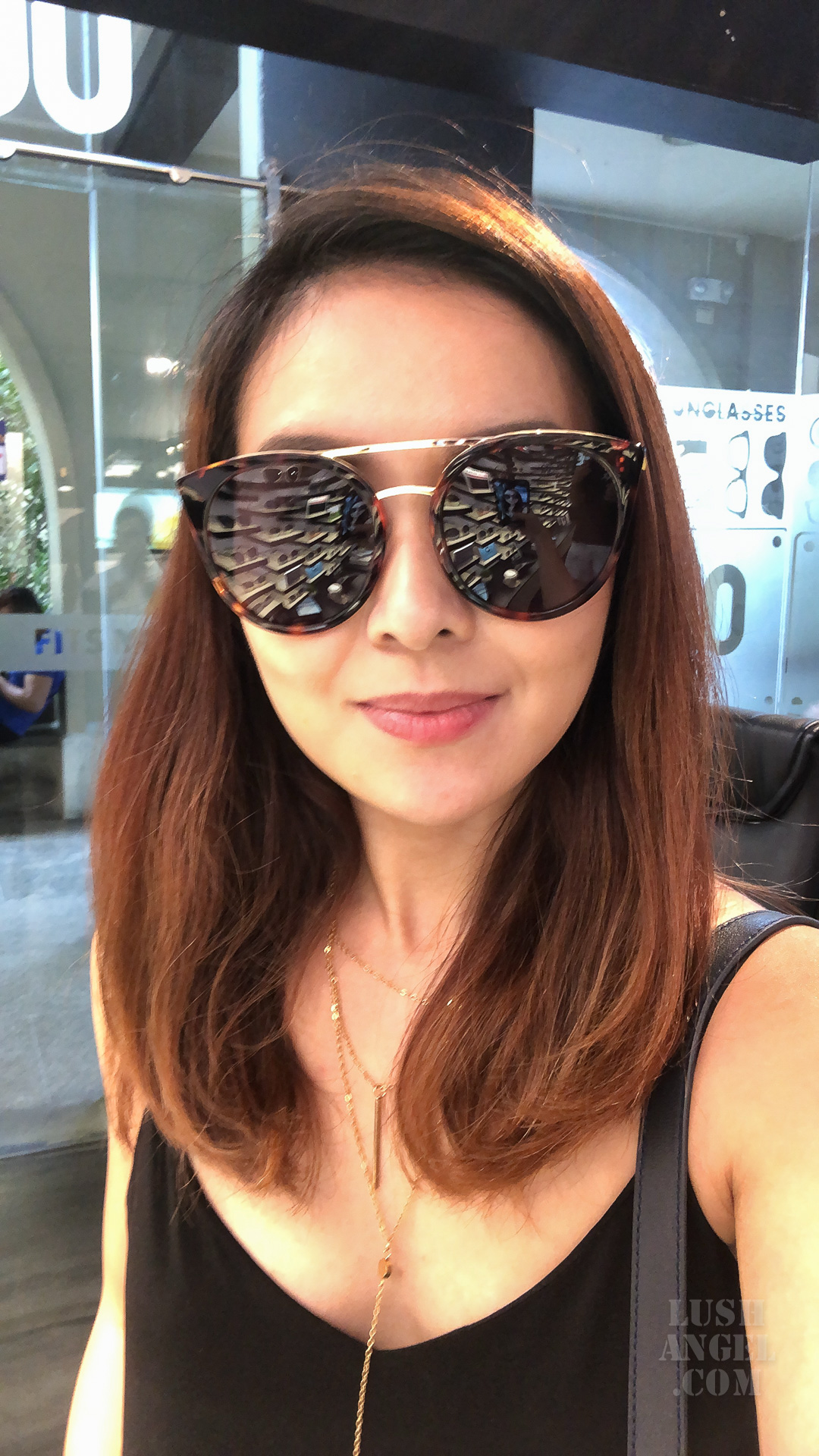 What I like about AOJO is that they don't stock up on a specific style. They only have 1-2 pairs per style, per store so you're quite sure you have a unique eyewear.
How about you? Are you also into eyewear? What is your favorite style?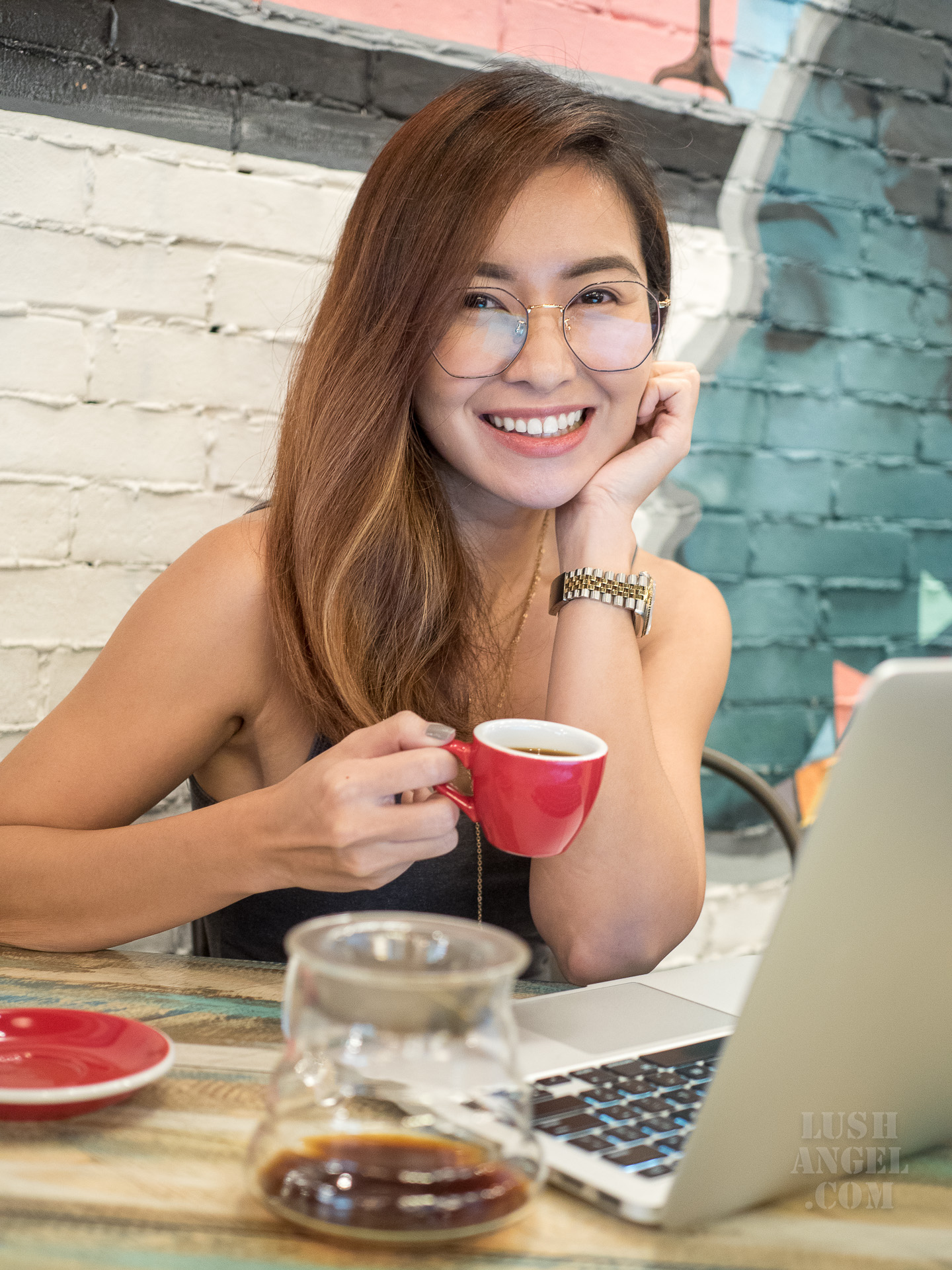 AOJO stores are located at Alabang Town Center, SM North EDSA, SM Southmall, Ayala Mall Cloverleaf, Southwoods Mall, Ayala Mall Centrio, SM City Seaside Cebu. For more information, visit AOJO Philippines on Facebook and @AojoPH on Instagram.
For instant beauty, fashion, travel, fitness, or random updates from me, LIKE lushangelblog on FACEBOOK, FOLLOW lush_angel on TWITTER and lush_angel on INSTAGRAM.