It has been ten years since I last visited Coron, Palawan. There were not as many local and foreign visitors back then and the huge and luxe resorts were just starting to multiply. Yes, it is definitely time to go back.
And the perfect way to experience the island again is, of course, to stay in one of the best resorts in Coron—Club Paradise Palawan. It is operated by the award-winning Discovery Leisure Company, which is also behind the famous hotels and resorts like Discovery Shores Boracay, Discovery Primea Makati, and Dicovery Country Suites Tagaytay. I've heard a lot of good things about Club Paradise Palawan so I was really excited to finally see it for myself.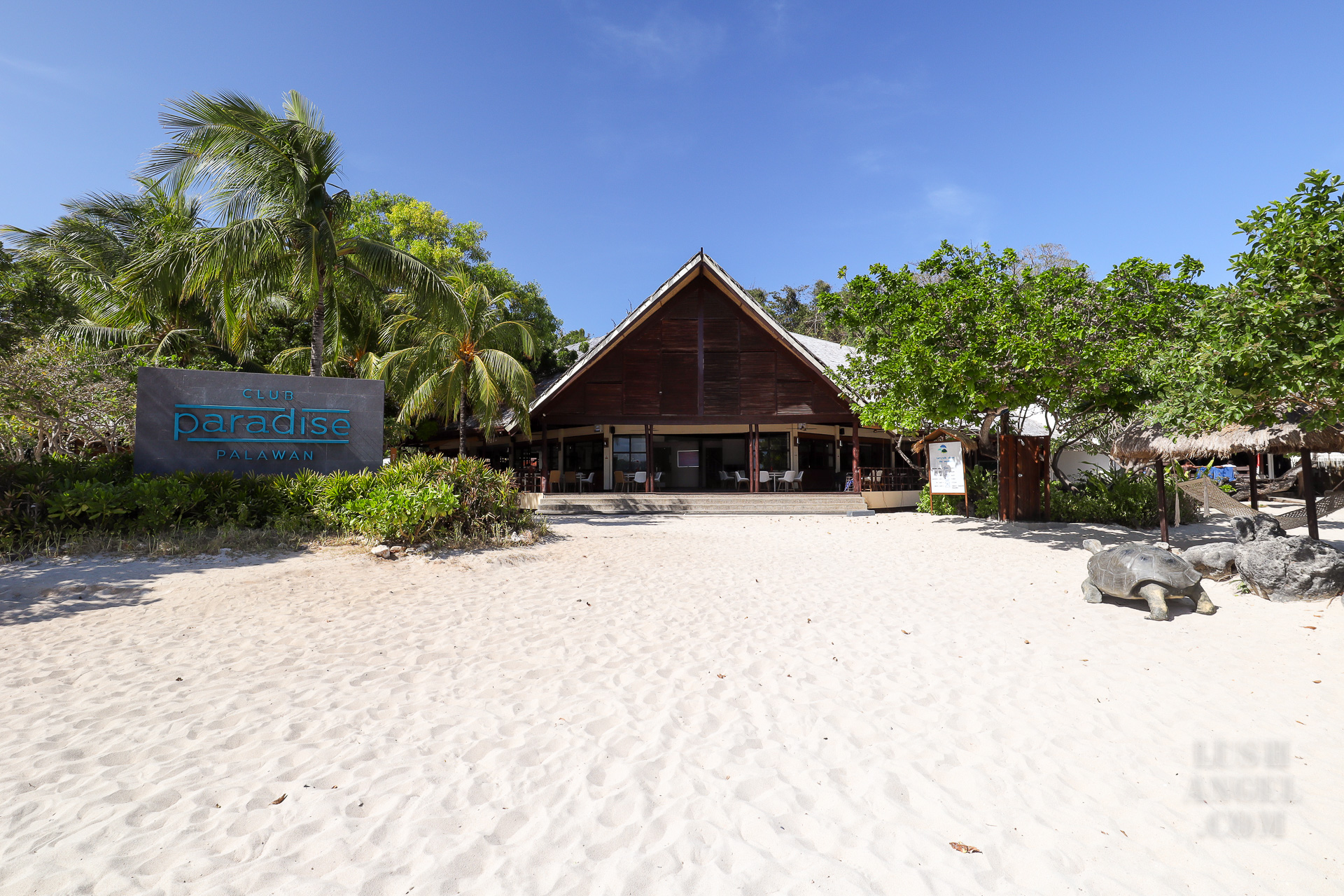 The moment we arrived at Busuanga airport, I already knew I would have a perfect vacation. Everything was well taken care of. The resort's staff picked us up at the airport and brought us to the port to ride the speed boat going to the island. Yup, stress-free indeed! I love vacations wherein I don't have to figure out how to go to one place to another. Haha!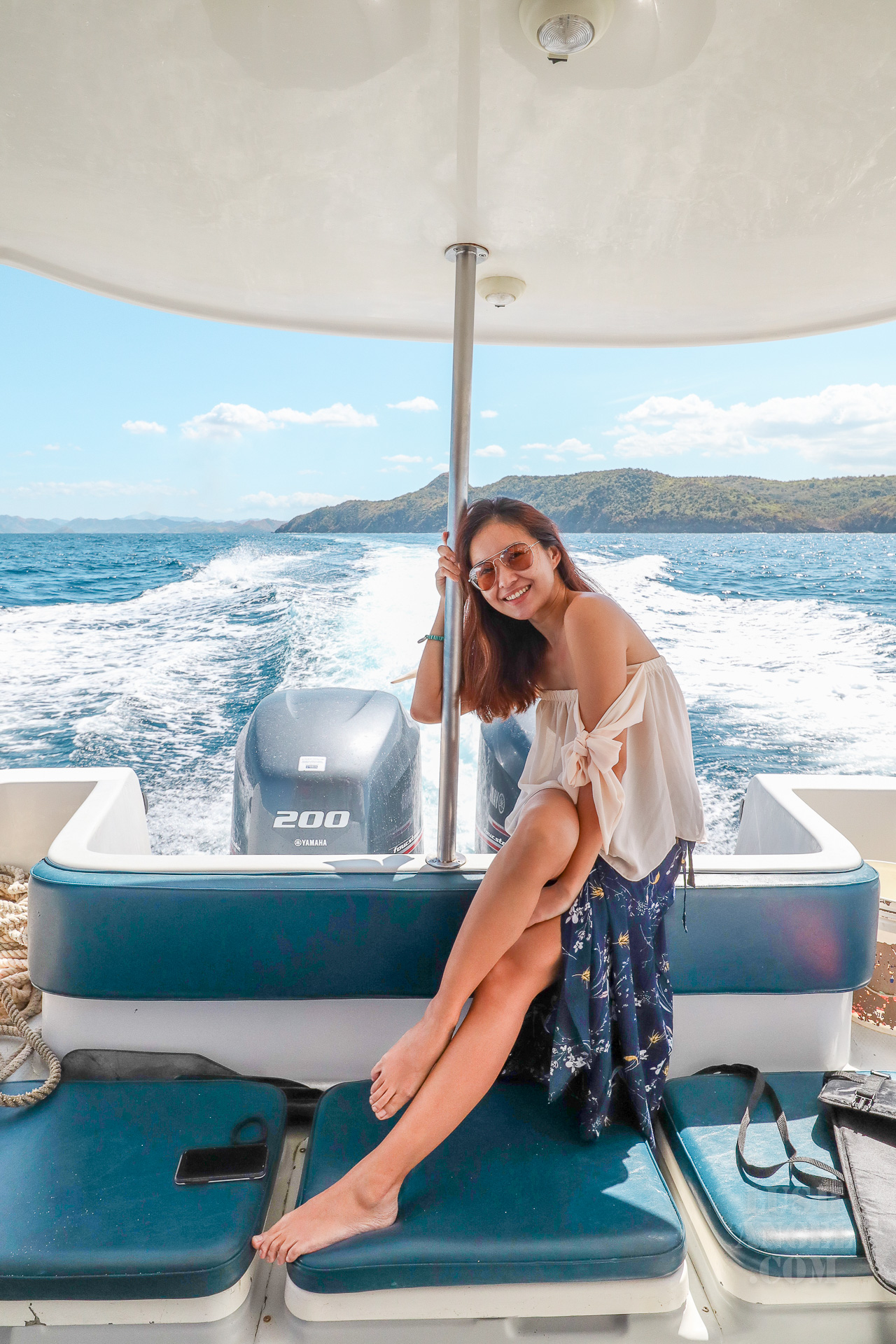 As our boat was approaching the island, some of the staff were already waiting to welcome us. They greeted us with umbrellas, island bracelets, and a refreshing signature drink while being serenaded. I have stayed in different resorts and hotels in and out of the Philippines and I have to say, Discovery Leisure Company has one of the best and unforgettable services.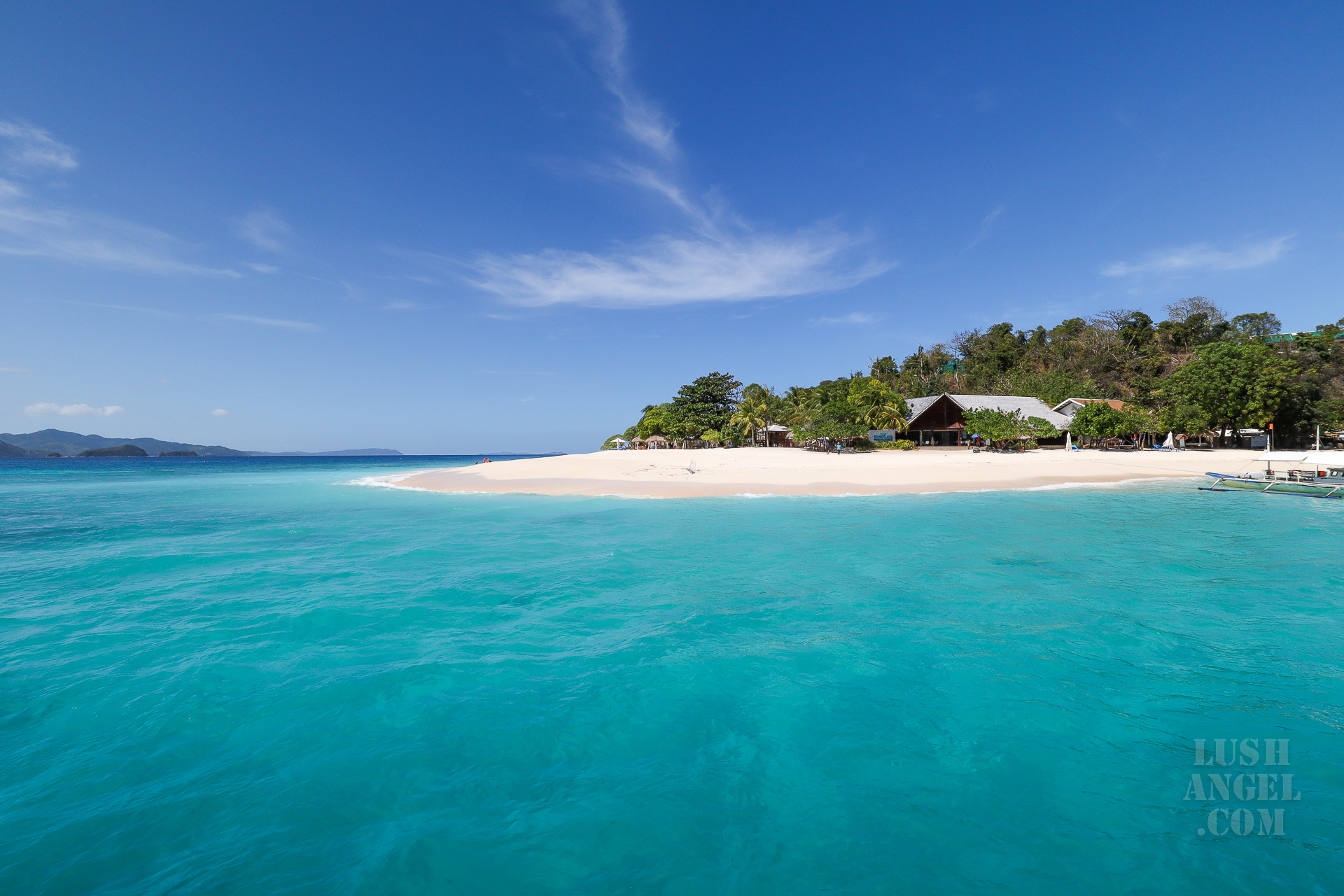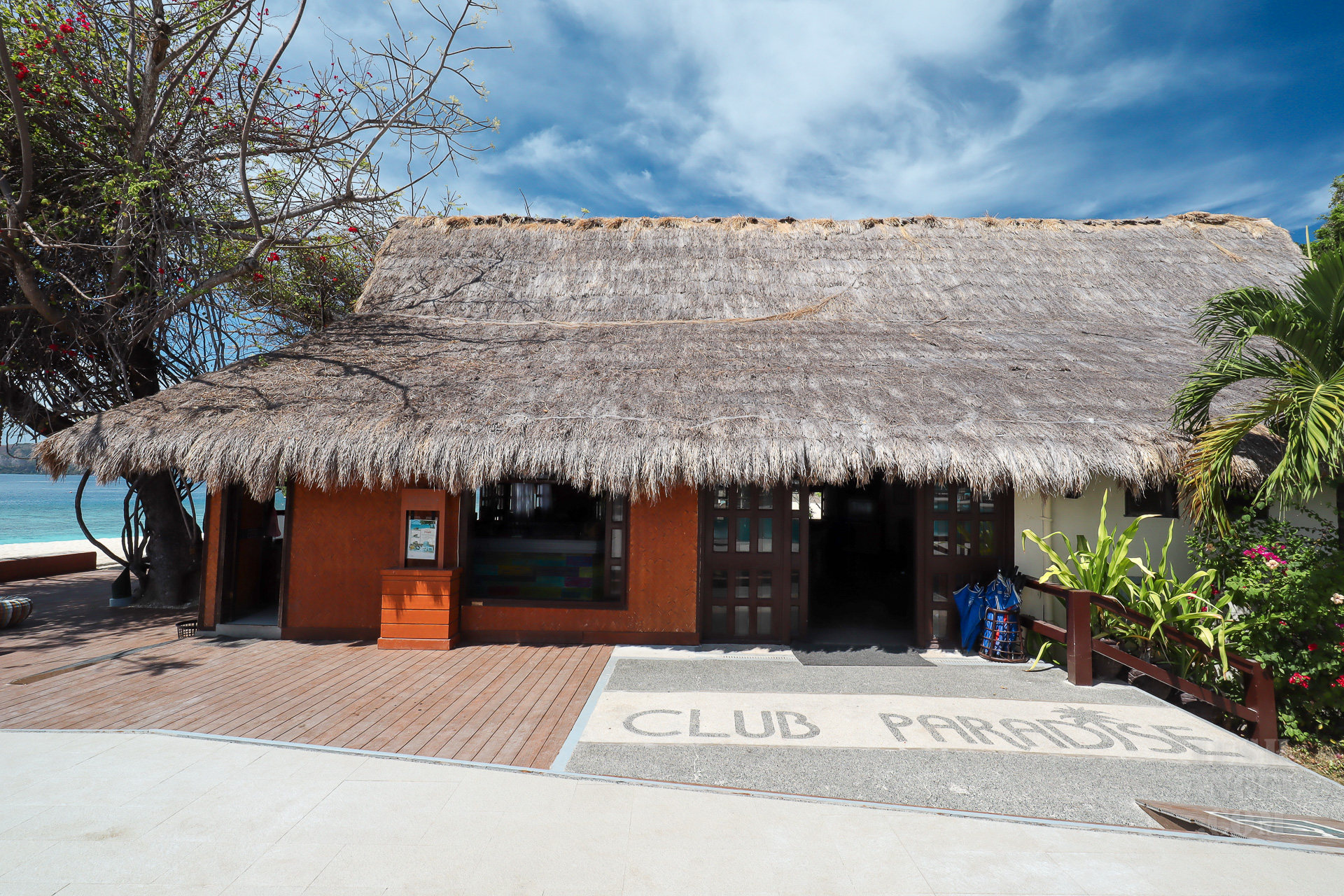 registration area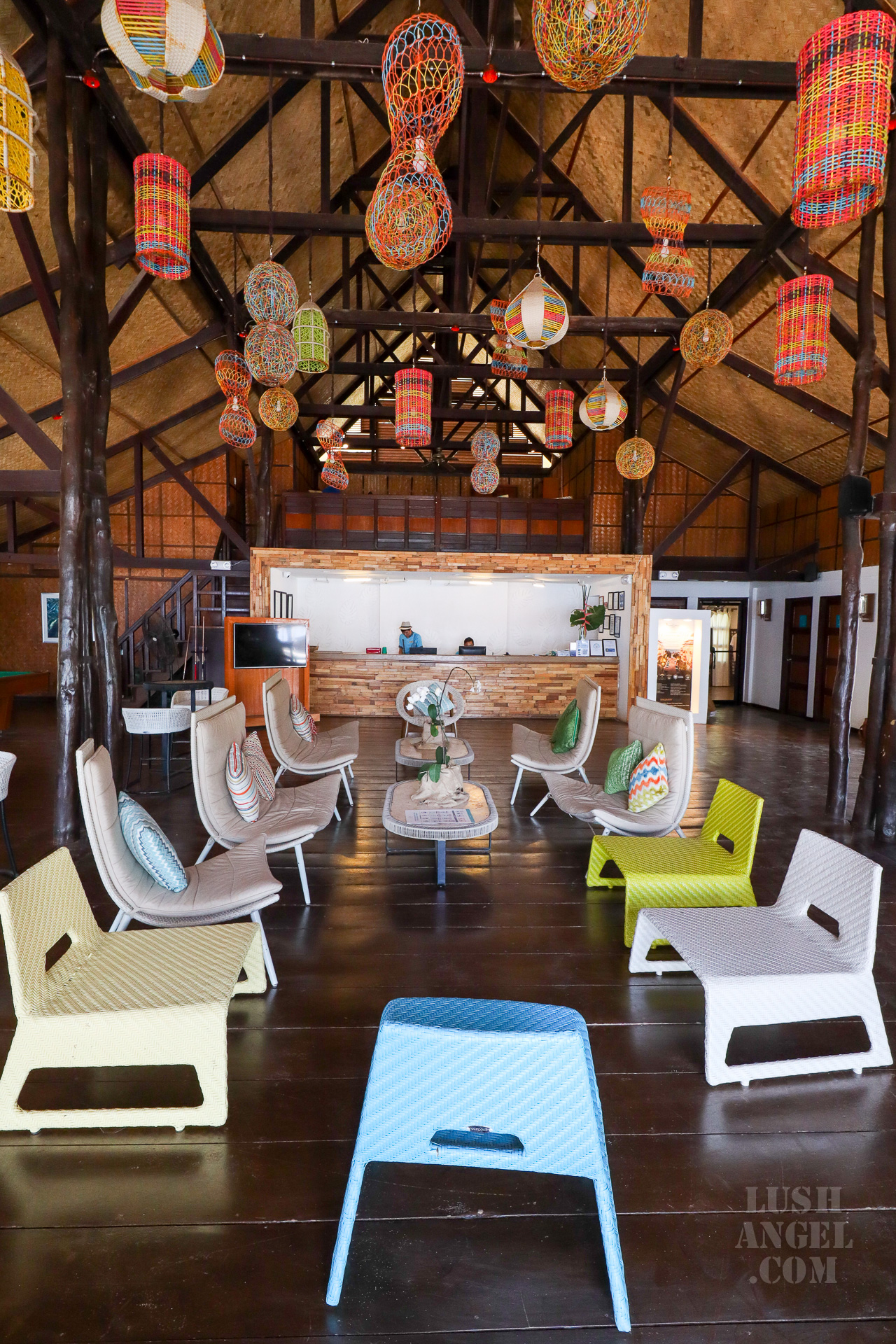 We stayed in their standard sunset villa, which has its own porch with hammock and day bed. What I love about Club Paradise is that I don't have to fight for dear life for beach beds. Haha! Each villa has their own beach beds in front, aside from the common areas such as the pools and bars.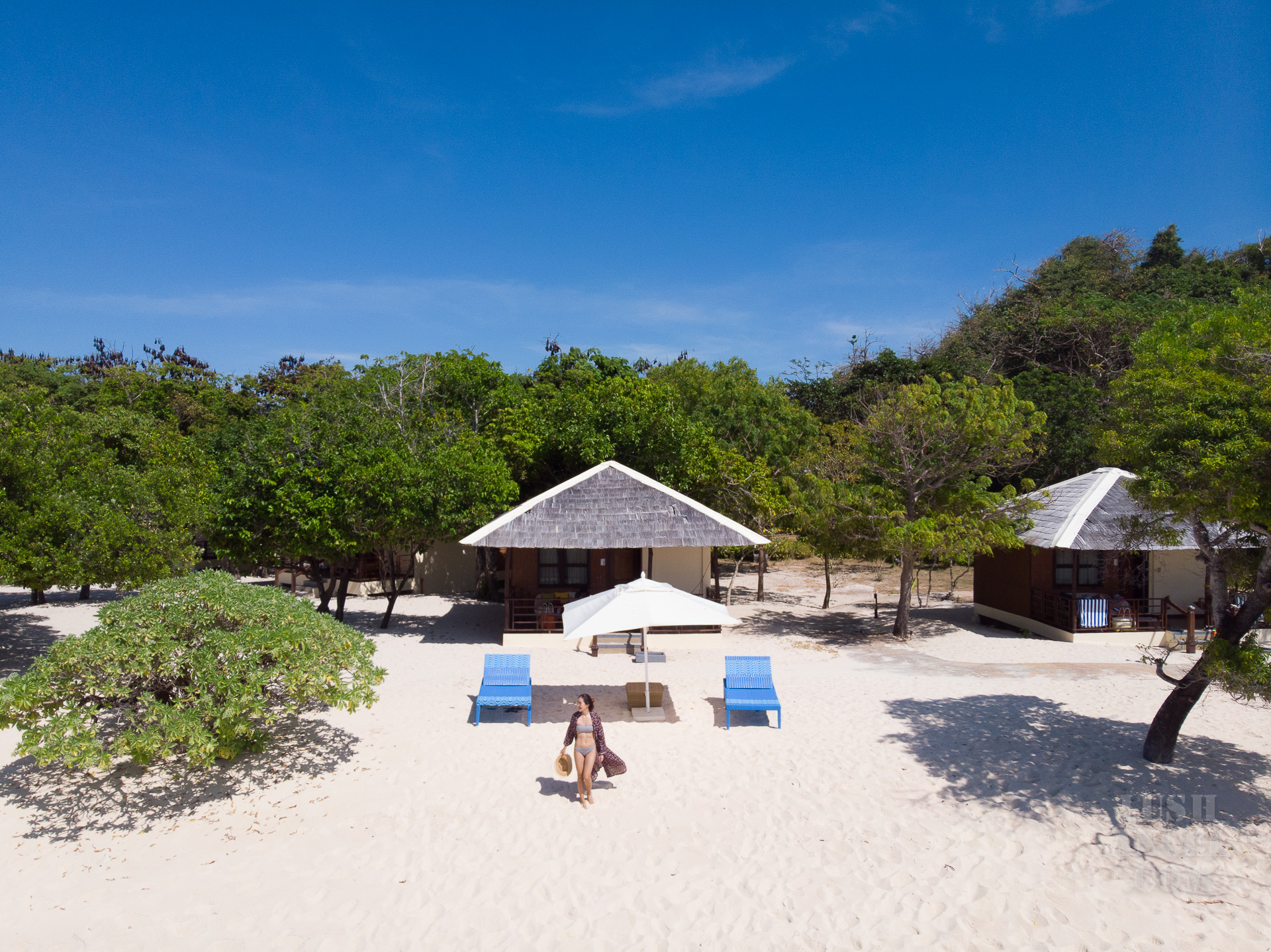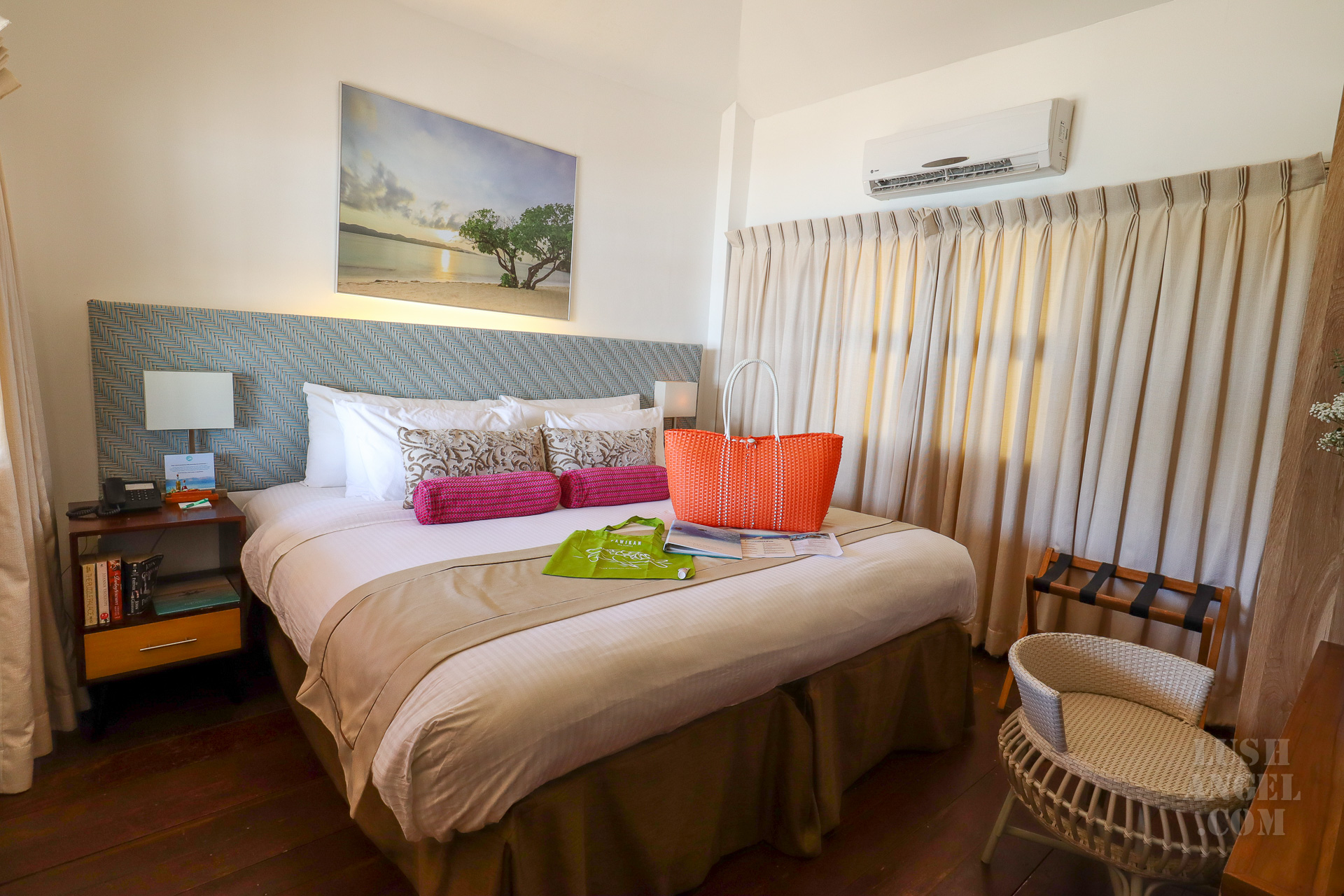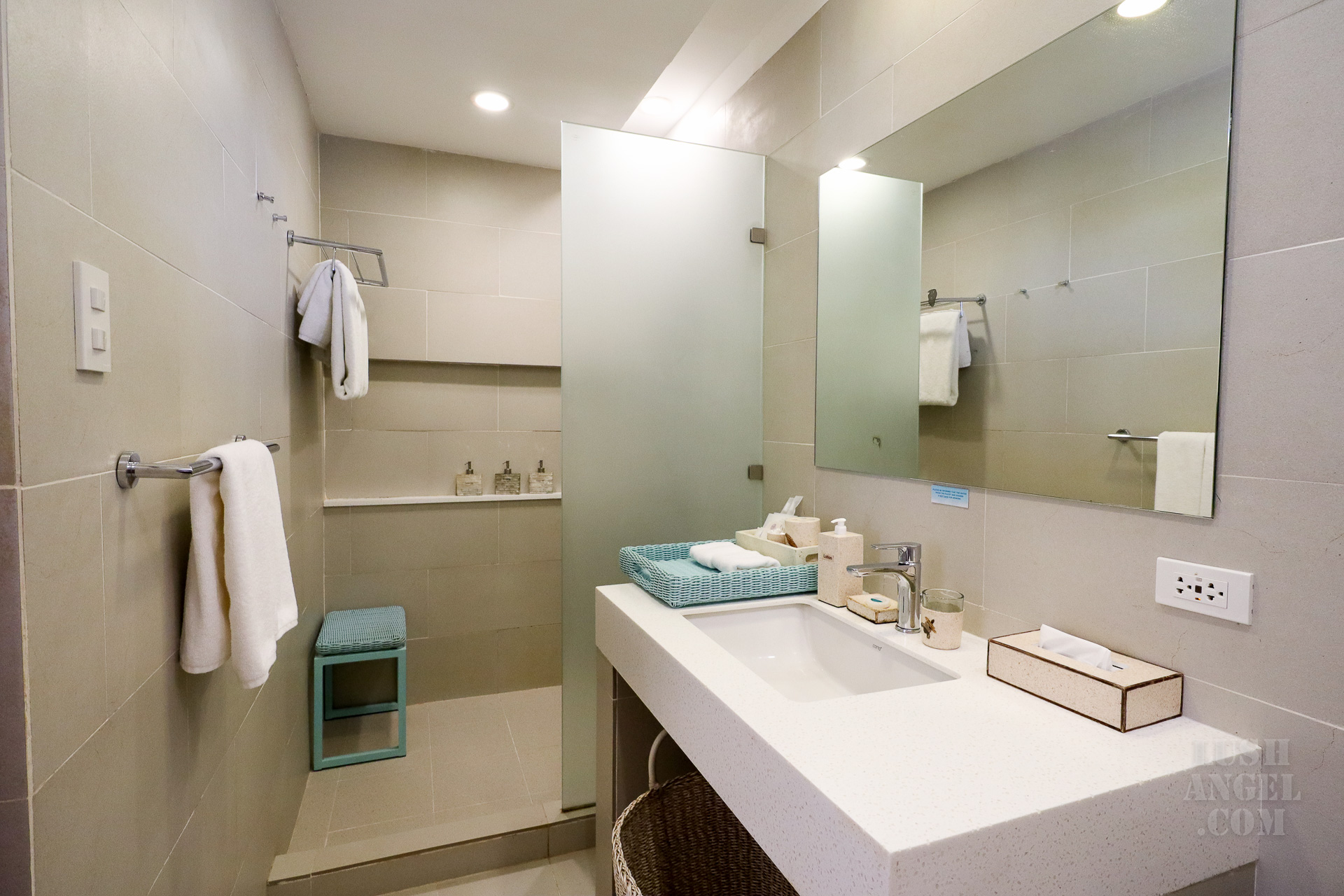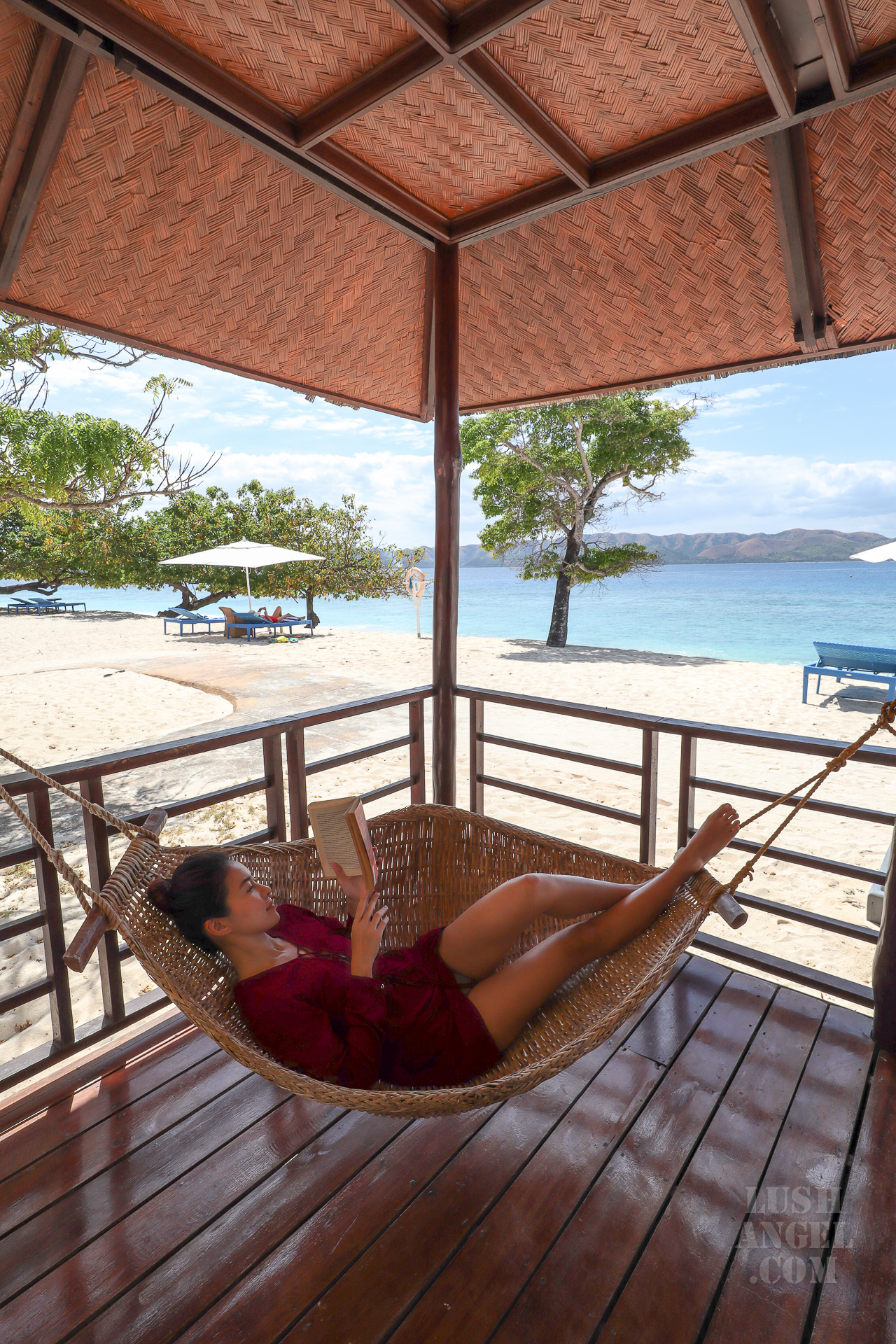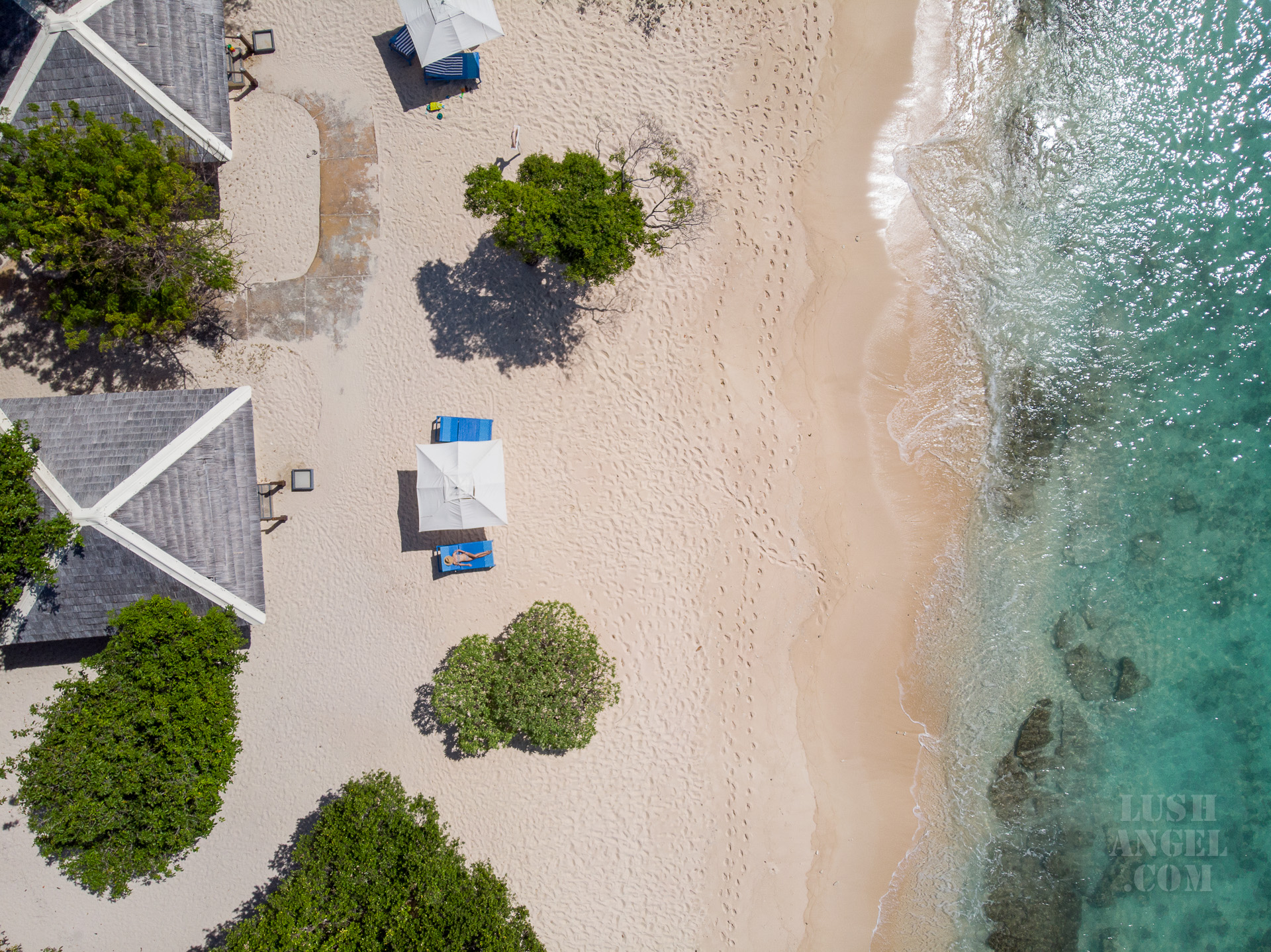 Although we already had the best seats in the house to witness Coron's majestic sunset (our villa wouldn't be called Sunset Villa for nothing!), we spent our sunsets at the Sand Bar enjoying the music and the refreshing drinks, while watching the beautiful sunset colors that change almost every minute.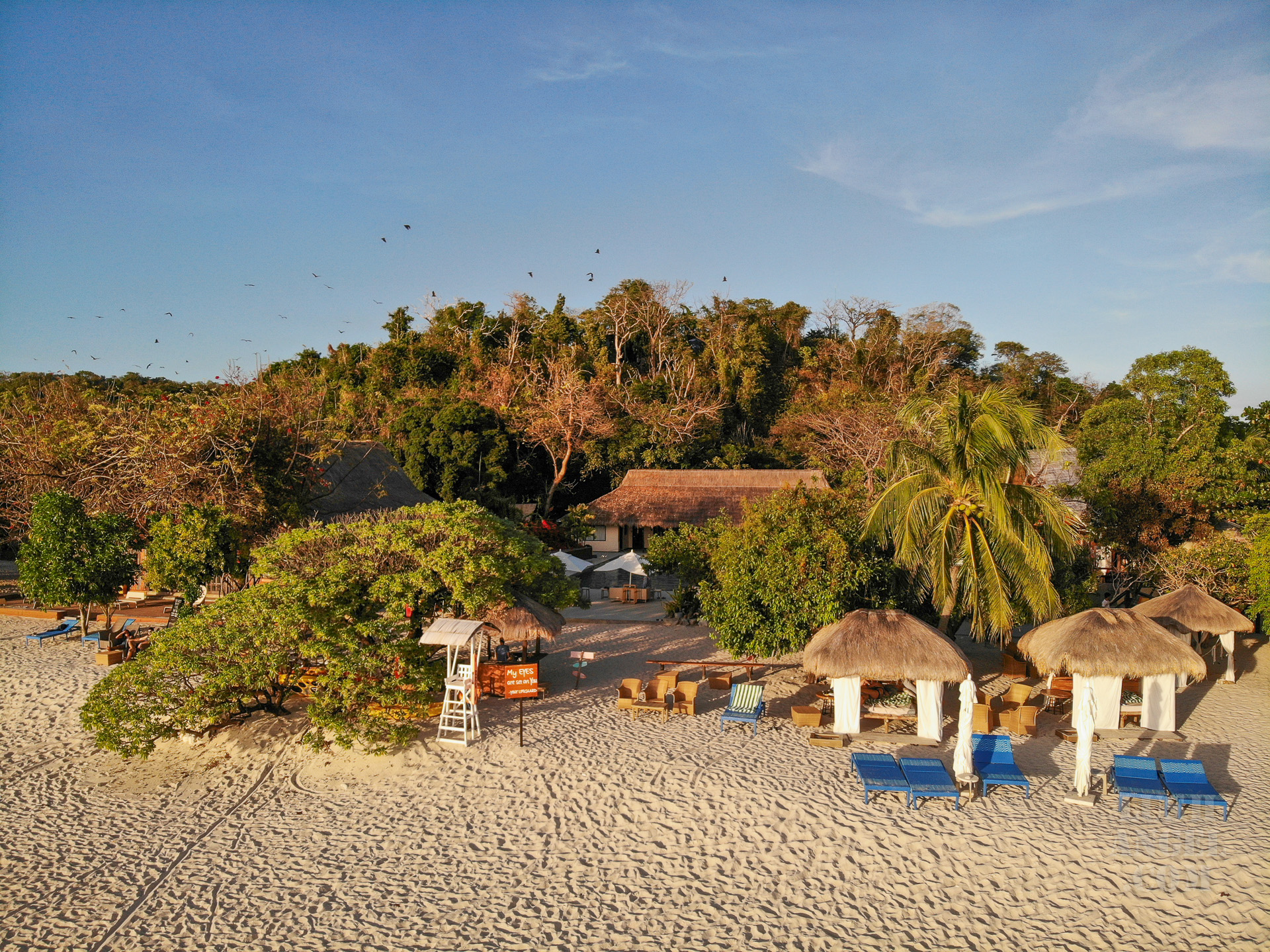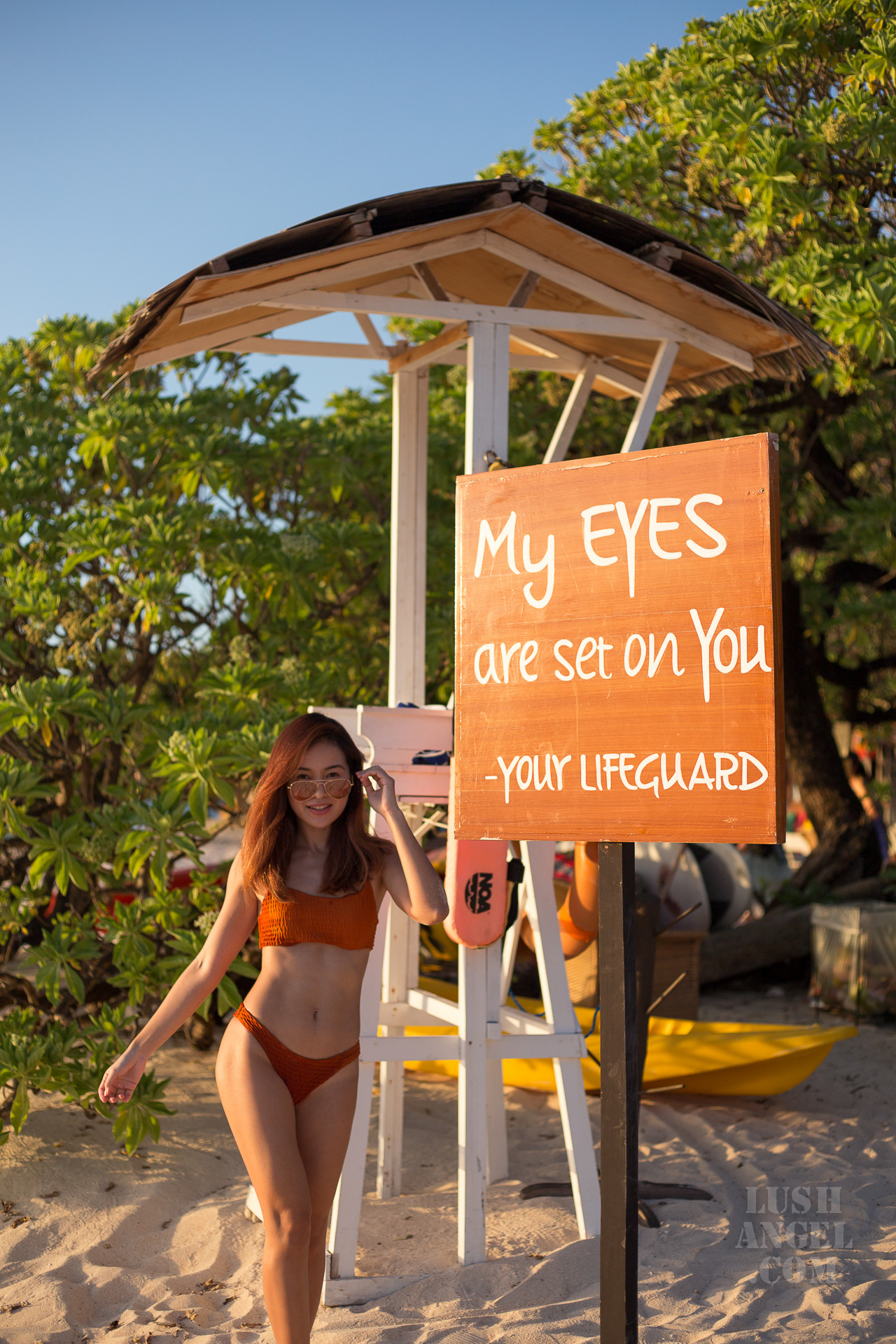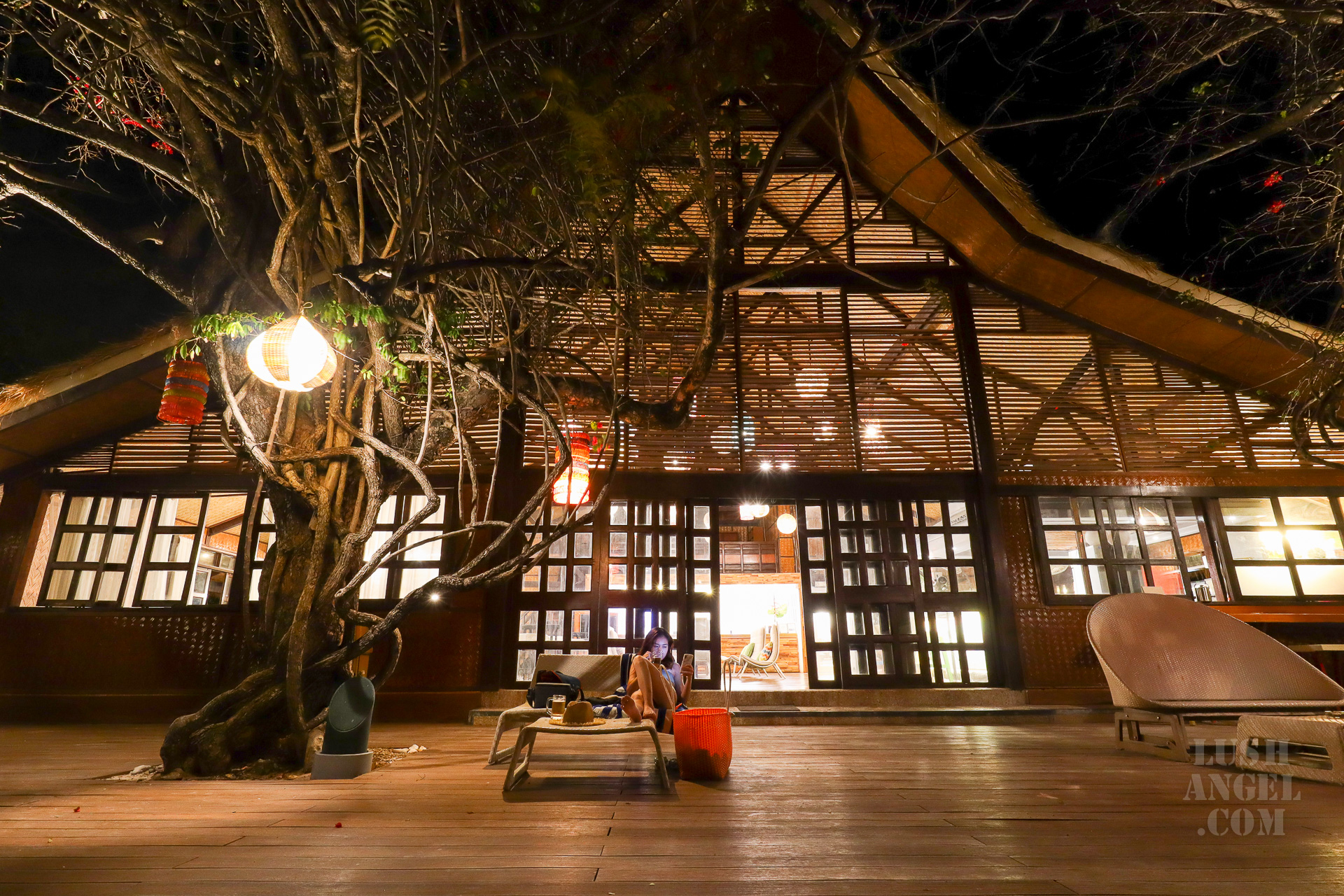 But what makes Club Paradise sunset unique is the flight of resident bats. I was initially frightened when I learned that these bats actually live on the trees near our villa. But the sight of these bats migrating everyday with the sunset as the backdrop is surprisingly very relaxing—and jaw dropping. It's just like a movie scene, hoping it wouldn't end. Yup, I got sentimental by the view.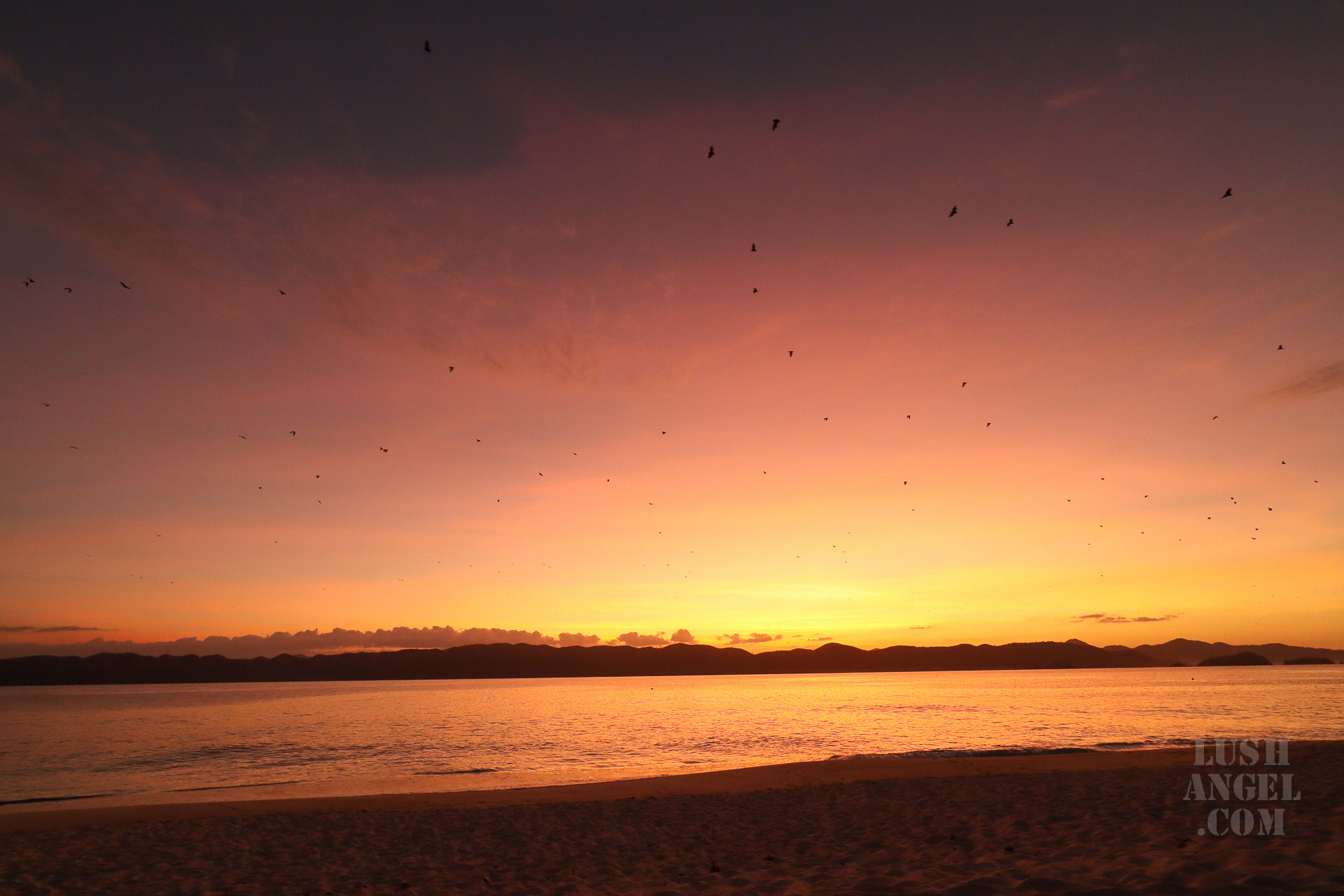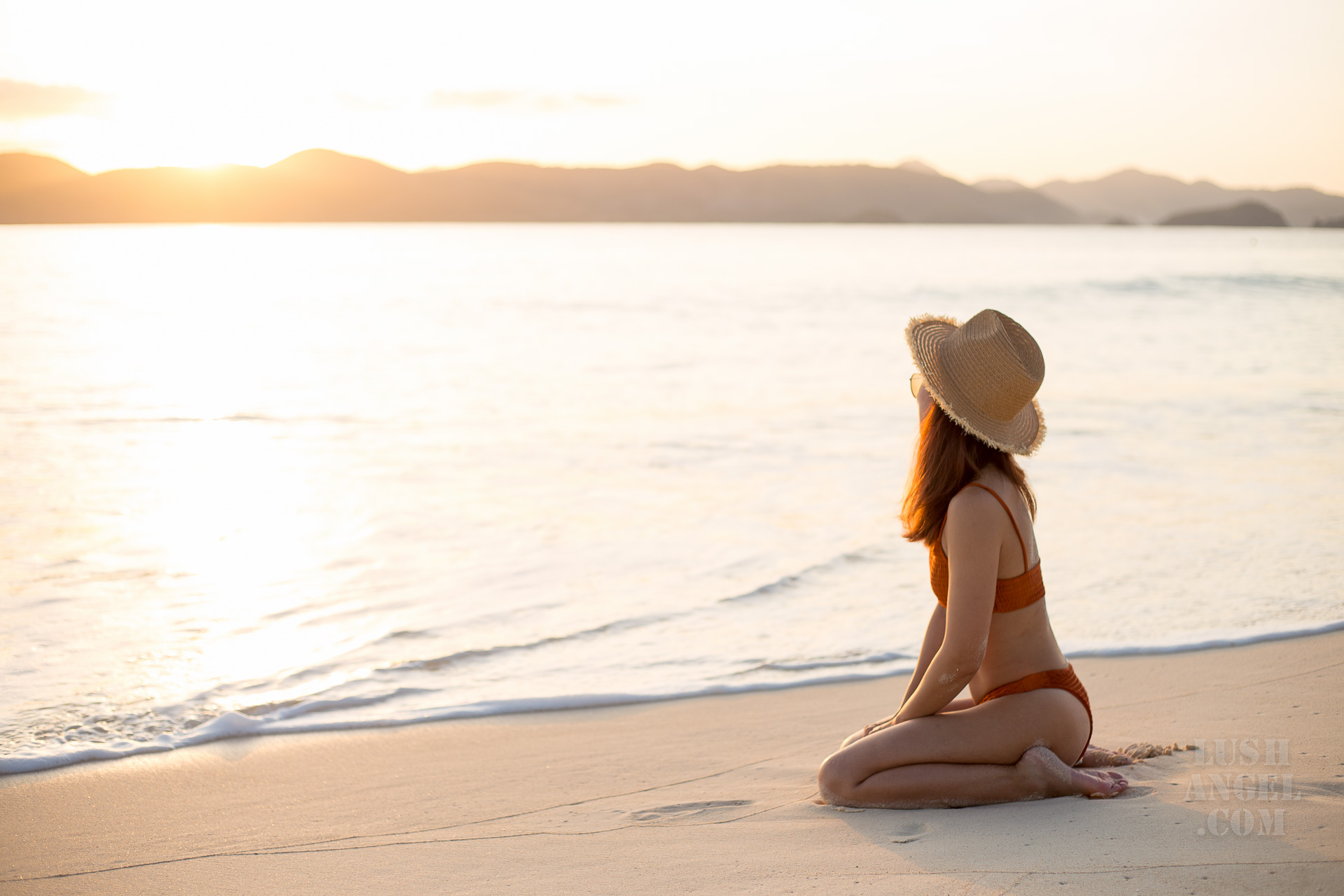 Our initial plan for this trip was to simply relax and enjoy the crystal clear waters and pristine white sand. But Club Paradise offers various activities for their guests, both in the island and around Coron. Since we've done island hopping around Coron before, we decided to just stay at the resort. (If you decide to tour around Coron or even visit Calauit, their helpful staff can arrange this for you for an additional fee.)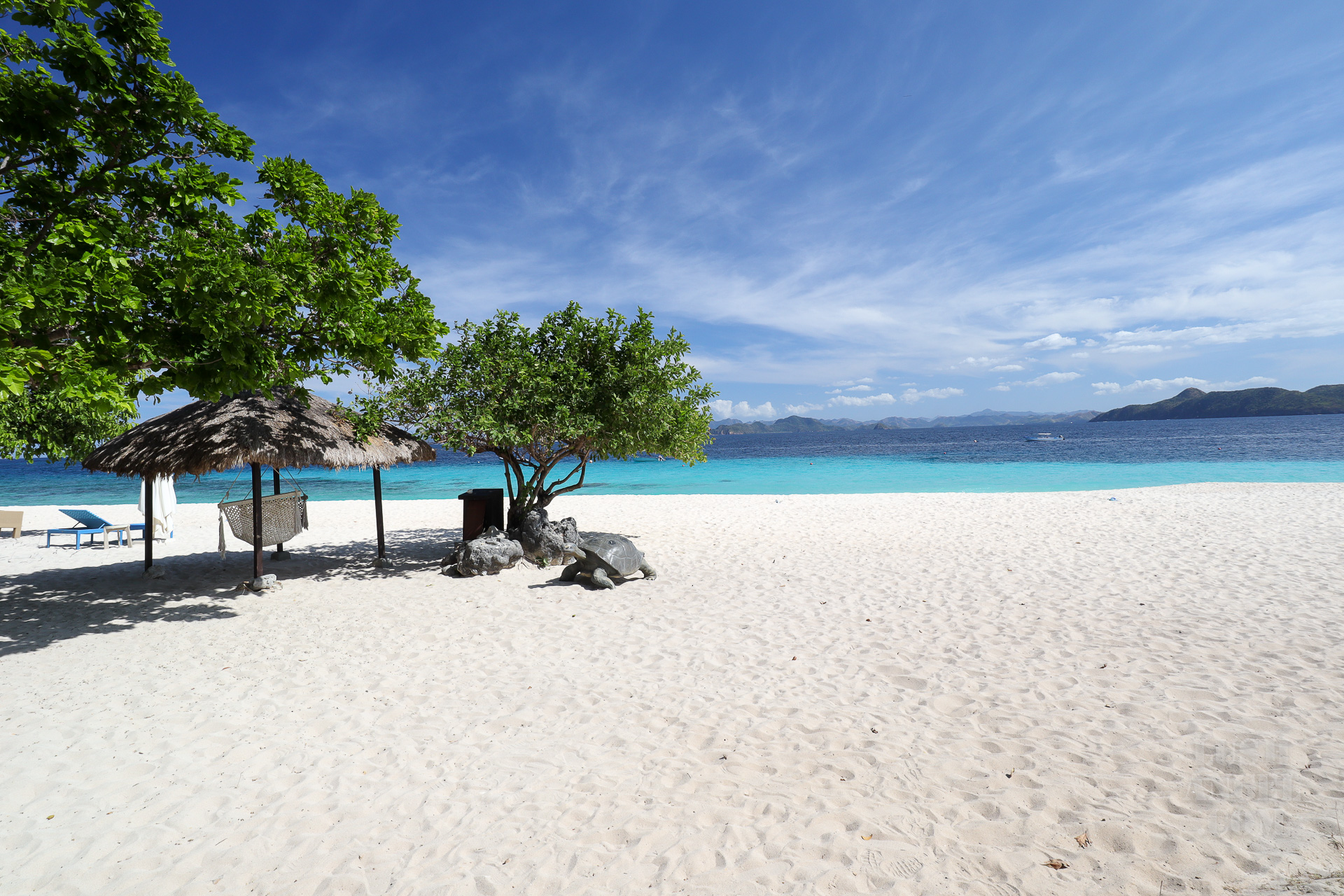 Club Paradise, being dotted along UNESCO Biosphere Reserve, has an on-site Discovery Fleet dive center that provides full diving and non-diving programs for beginners and avid divers. As much as we wanted to try diving, we didn't have much time so we opted for snorkeling instead. Club Paradise serves as a turtle sanctuary so there is a huge chance you'll spot sea turtles while snorkeling.
Spotted a few of them while swimming…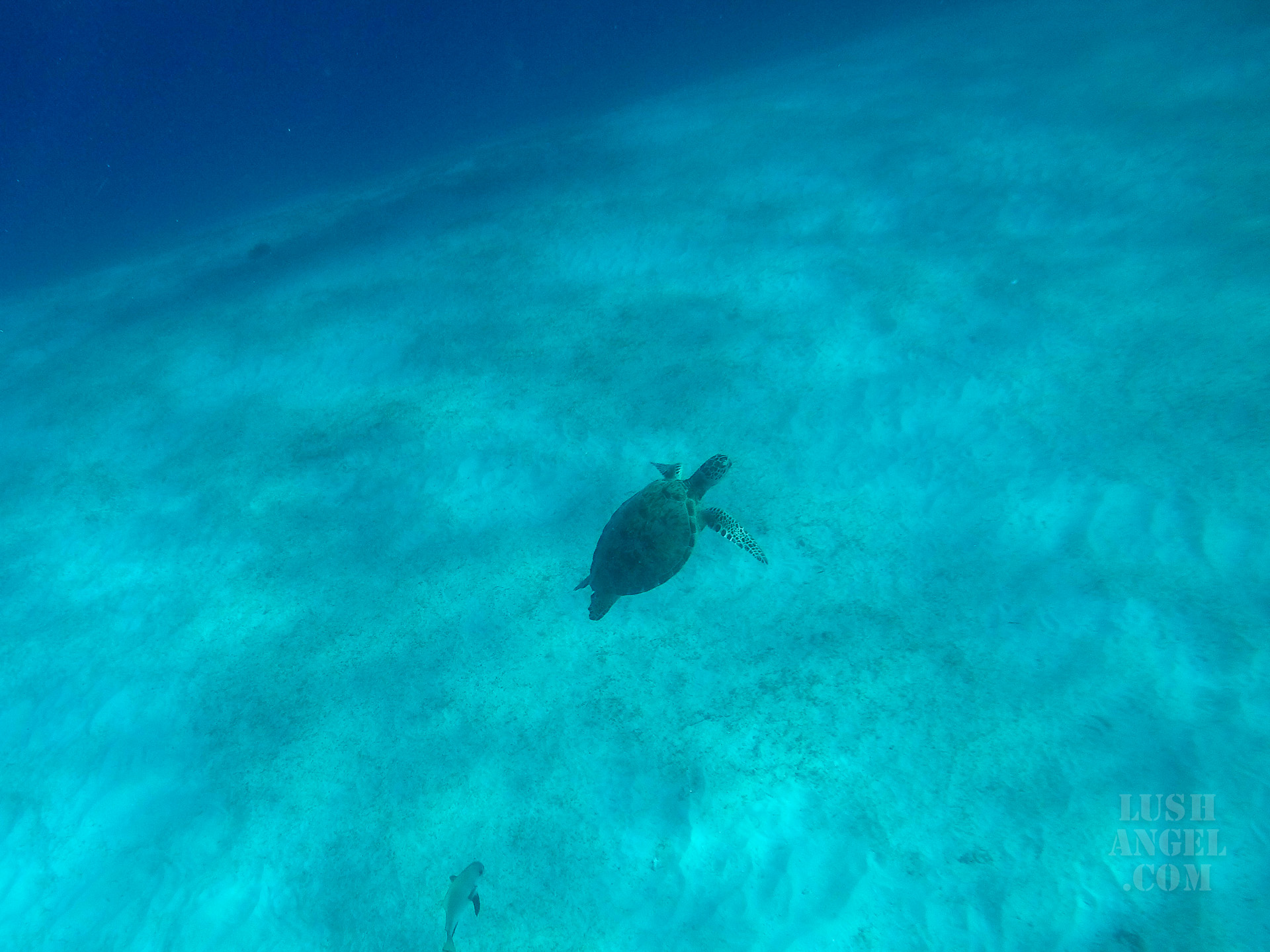 Check out the giant clam…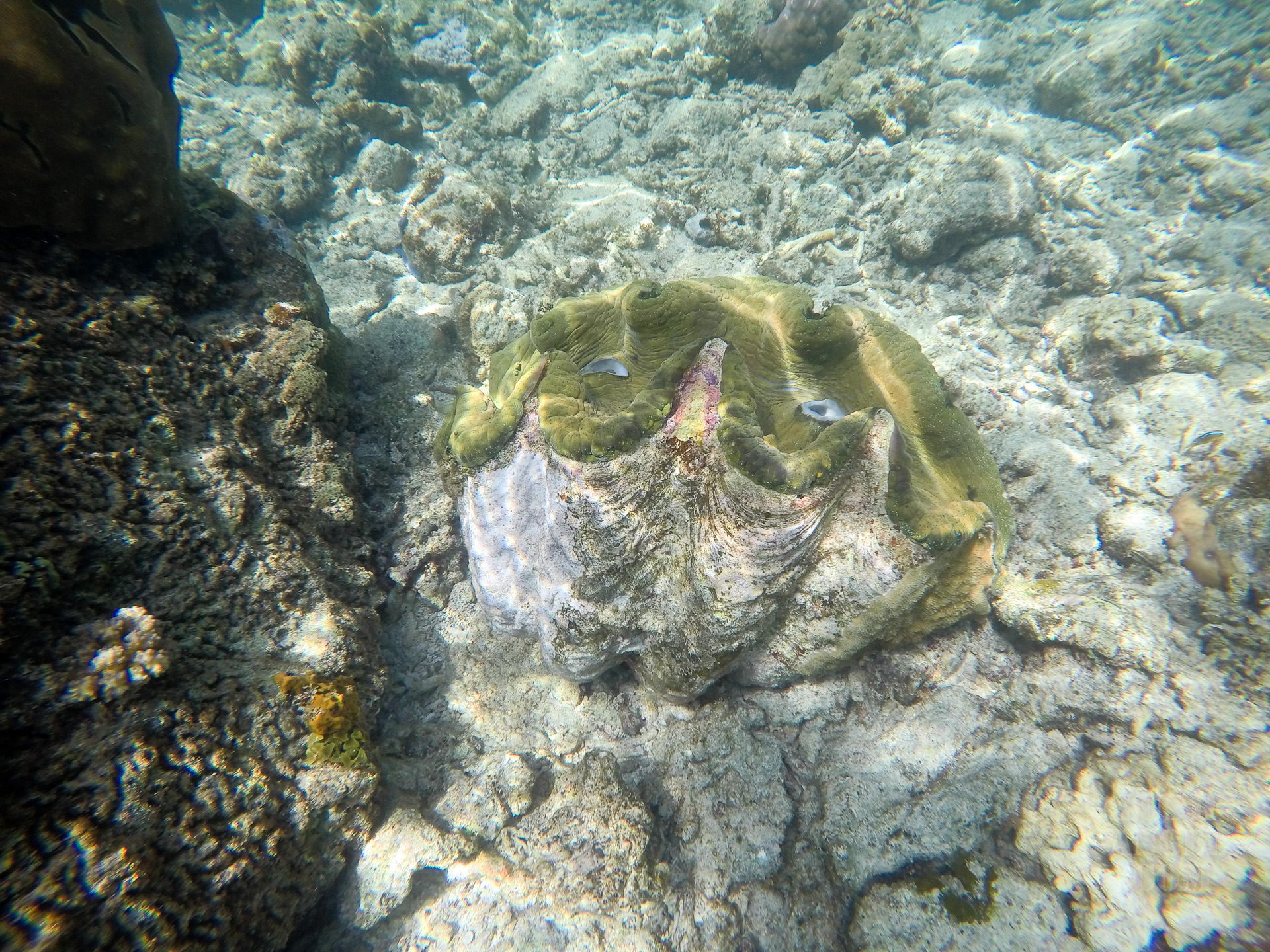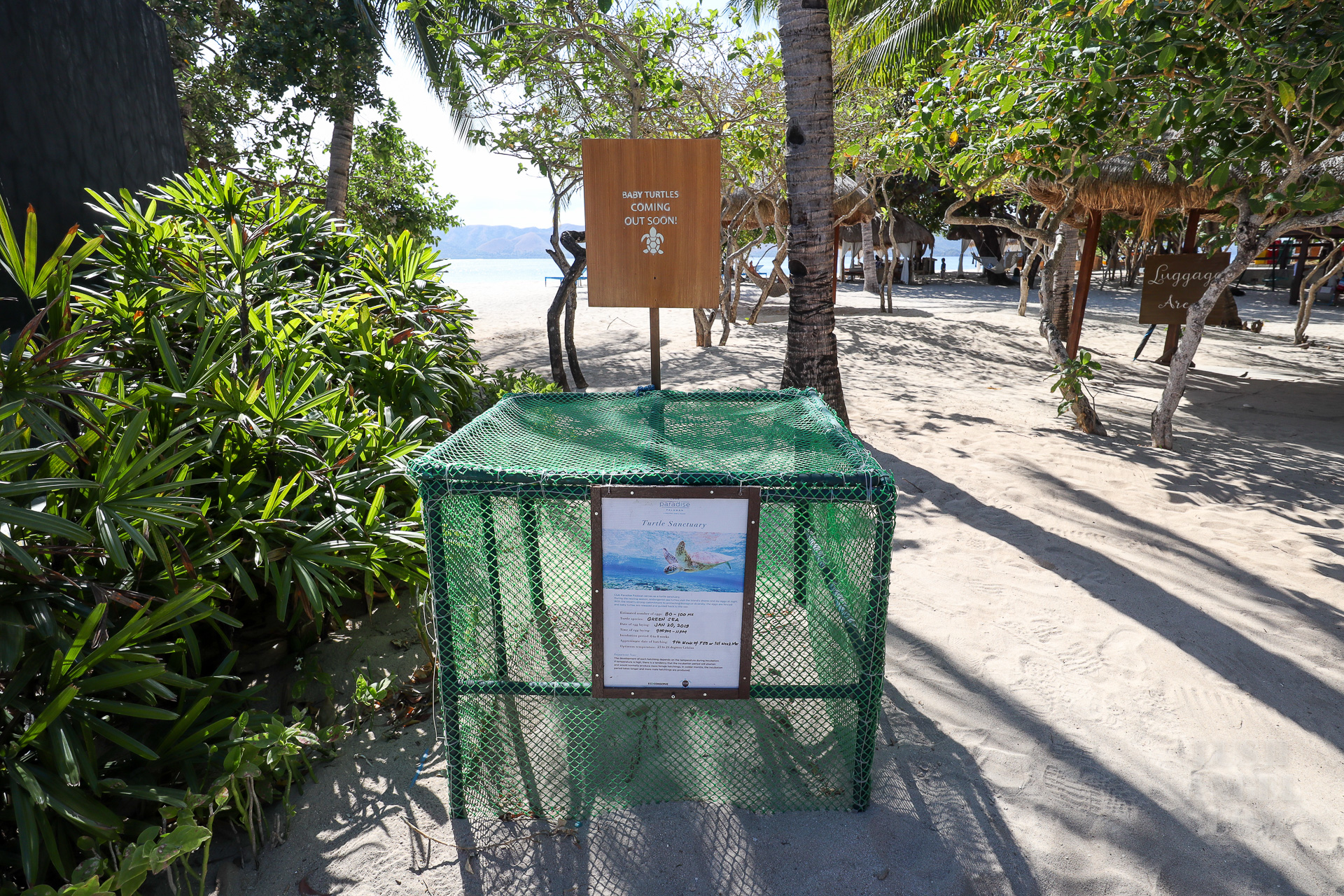 We also tried to do a mini hike to the Eagle's point, the island's highest peak, to view the entire island.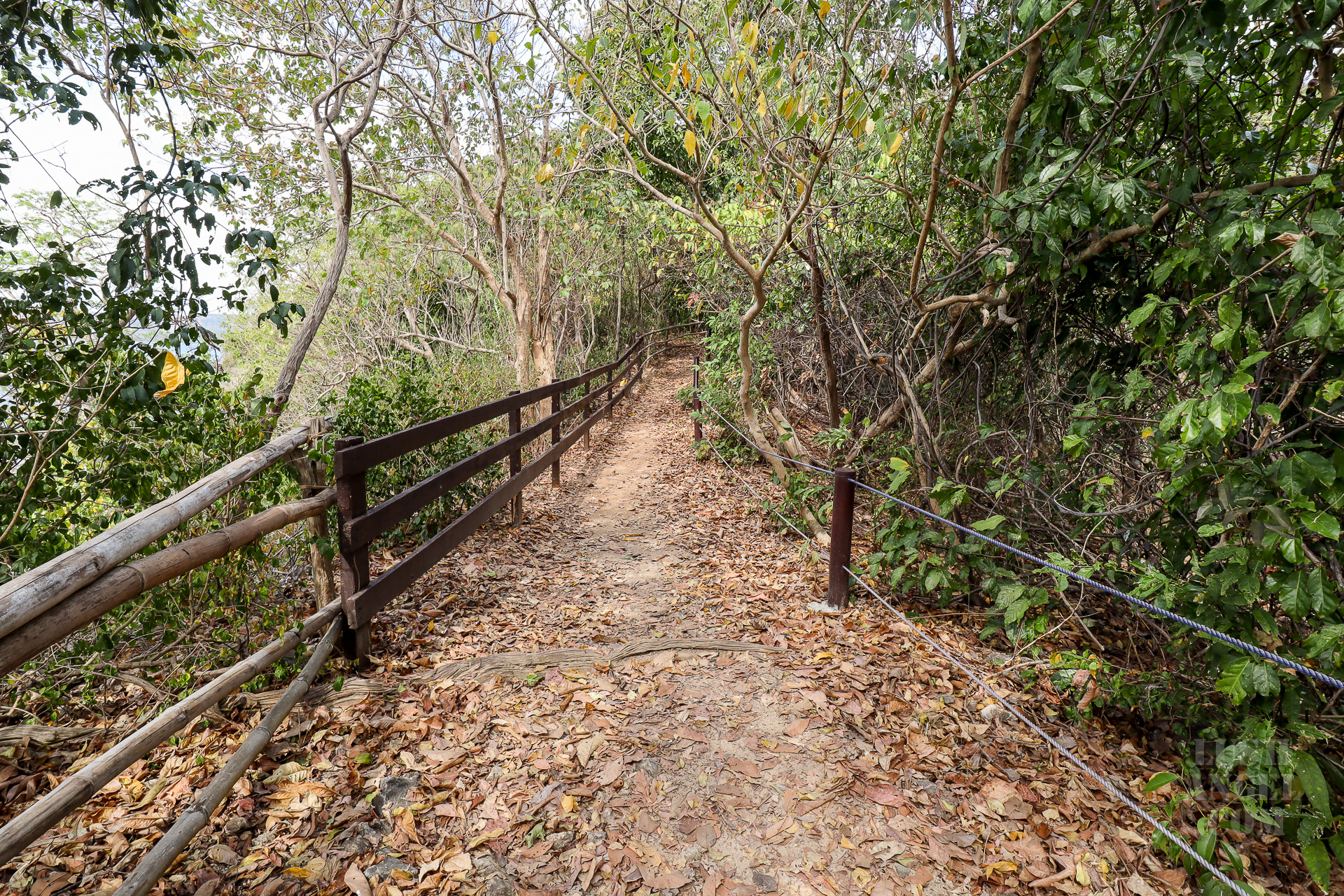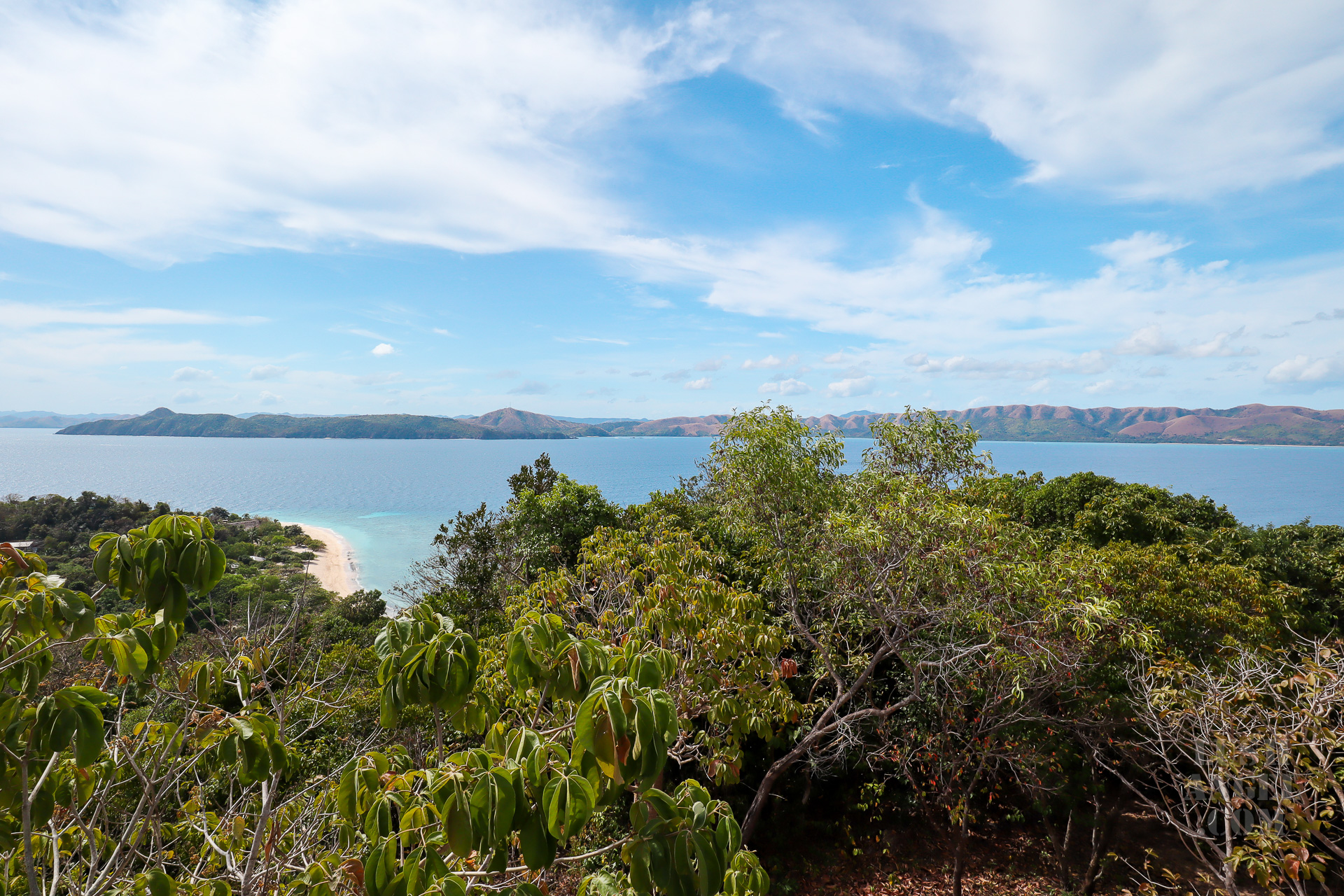 The resort has that laid-back, island life vibe. You'll feel so relaxed that you'll forget about the city—probably because you'll feel so in-touch with nature. Club Paradise, which is in Dimakya Island, is well-preserved. It has colorful flora and fauna. Aside from resident fruit bats, you'll most likely encounter monitor lizarads walking around and different kinds of birds in the restaurant.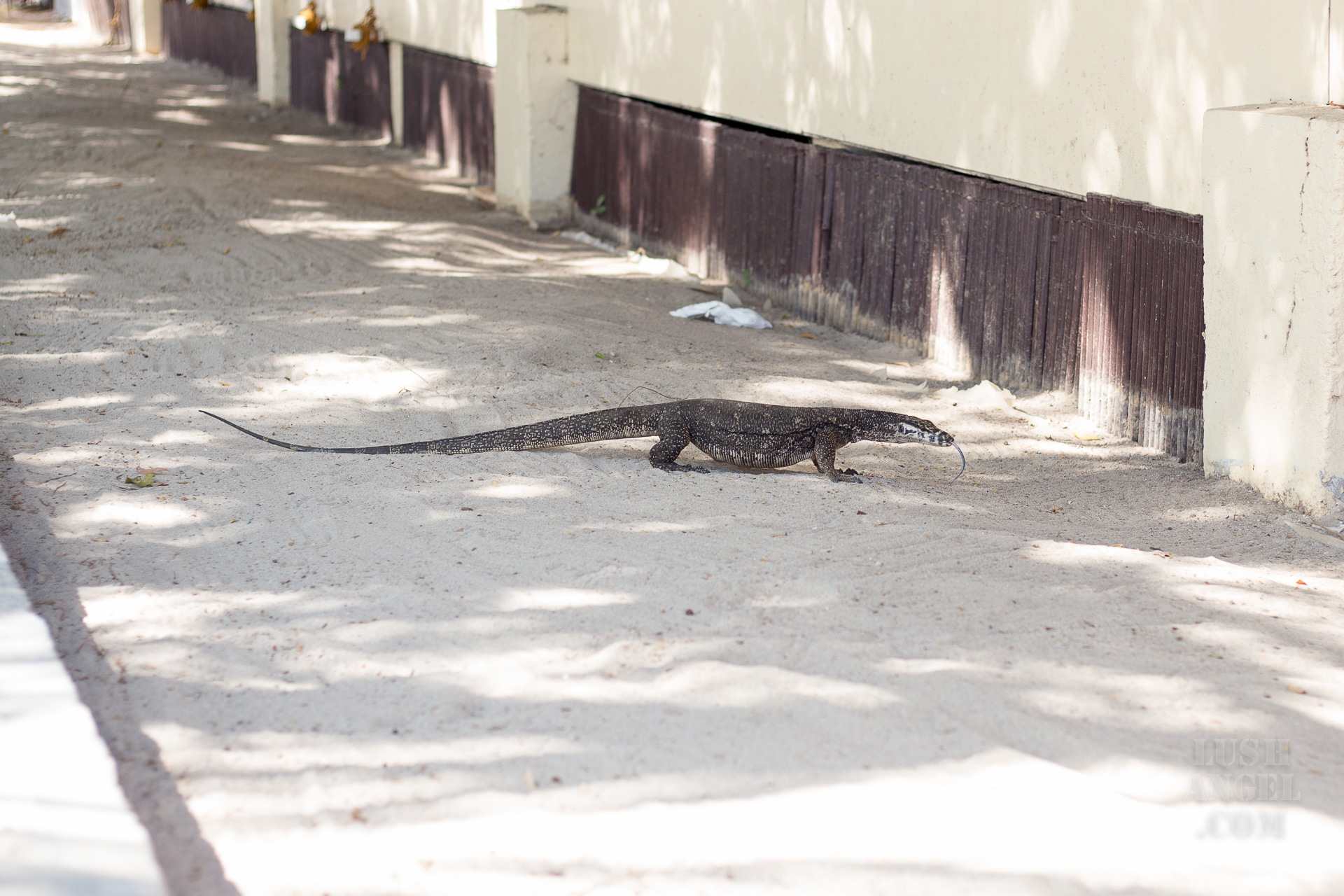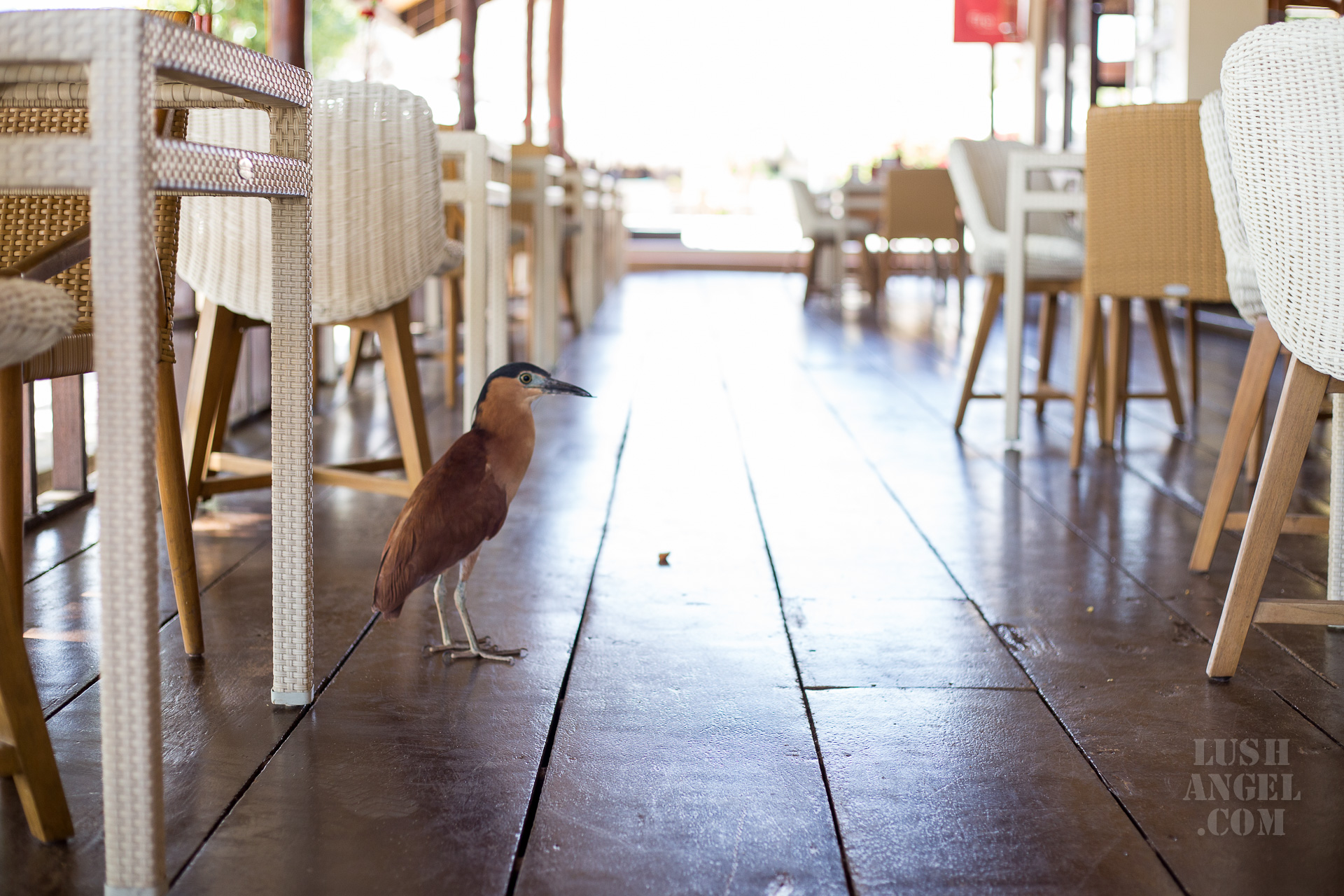 But one thing that is not relaxed in this resort is the service. Discovery Leisure Company takes this seriously, which is why they brand themselves as "Service That's All Heart." As mentioned earlier, the resort has world-class service. Every time we entered our villa, we got little surprises—from personalized notes, to Filipino treats/snacks, and to well-prepared beddings.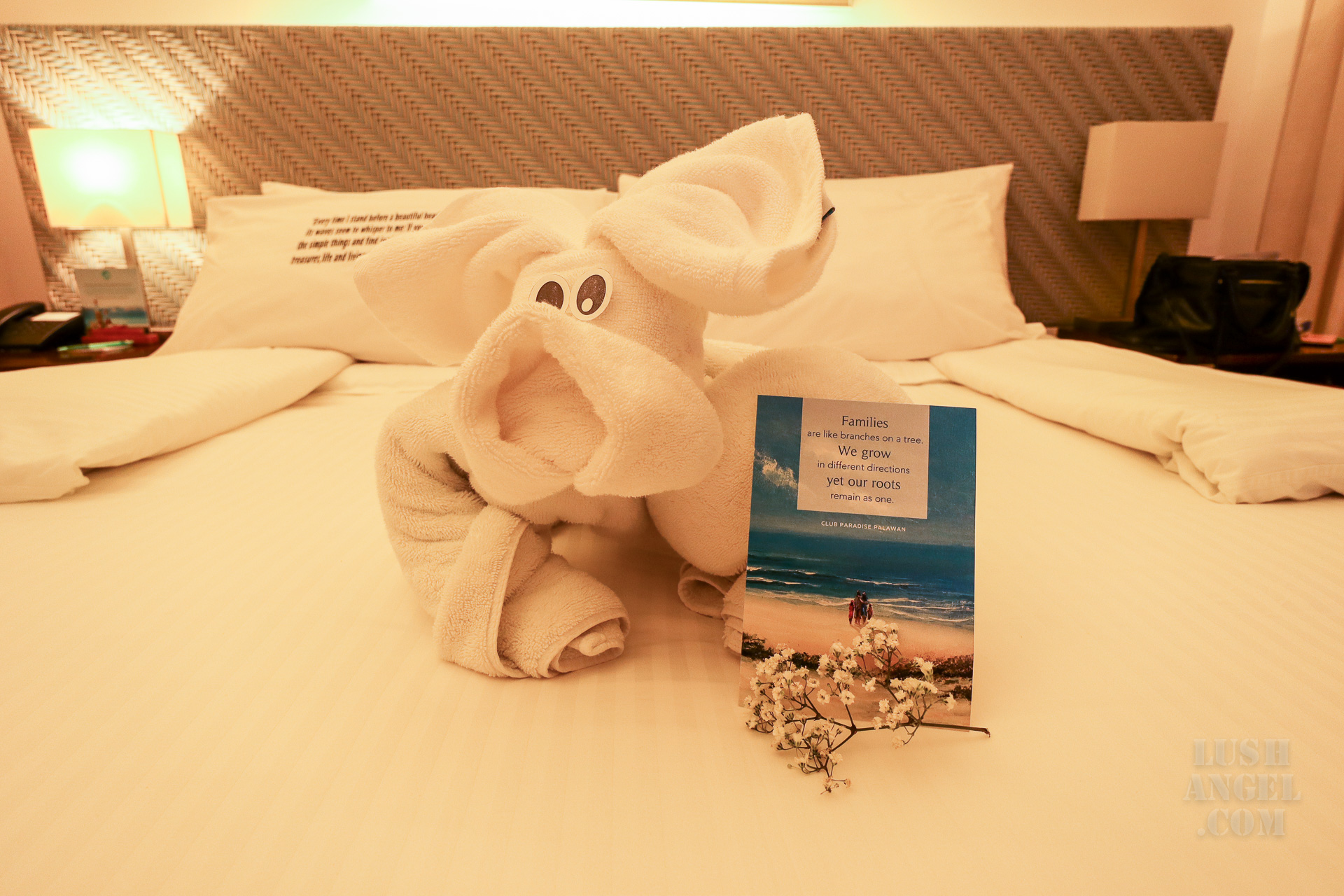 It really felt like we're actually home. It's weird because I know they are doing their job but everyone felt genuine and sincere. The staff of Club Paradise are all pleasant, well-trained, and knowledgeable. It's true when they say the service/the people can make or break a vacation. No matter how beautiful the island is, if you get bad service and encounter difficult people, your trip will never be enjoyable. But as for Club Paradise, they would even make an extra effort to make your visit unforgettable. They went above and beyond my expectations.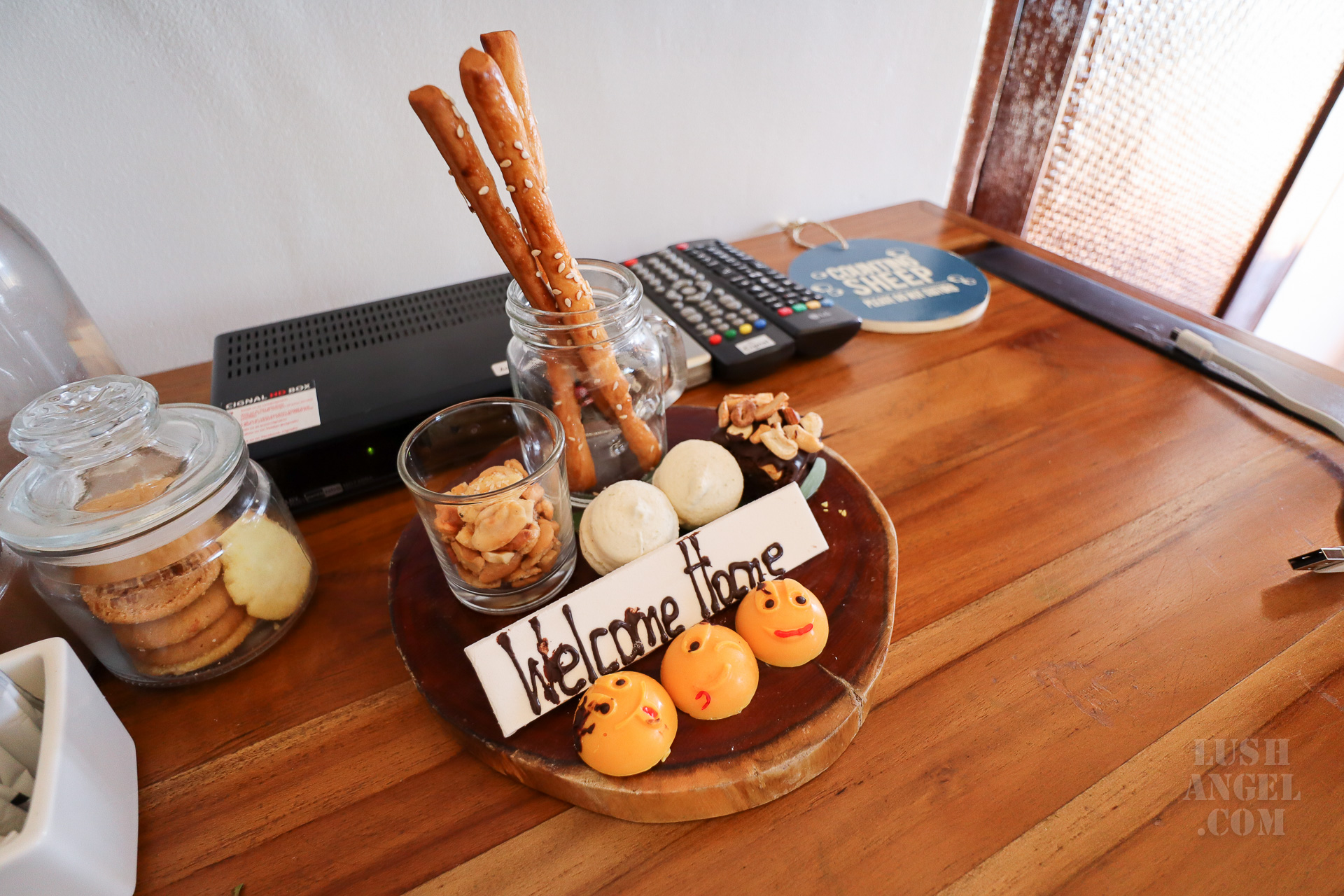 Club Paradise Palawan is for all kinds of travellers. For couples, you can always have a quiet time together, as if the island is all yours! The beach is never crowded. You can also request for a candlelit dinner by the beach. For families, it is a great and safe place to bond. They even have activities for the kiddos. For barkadas, fun activities await, like kayaking, diving, snorkeling, hiking, and a lot more.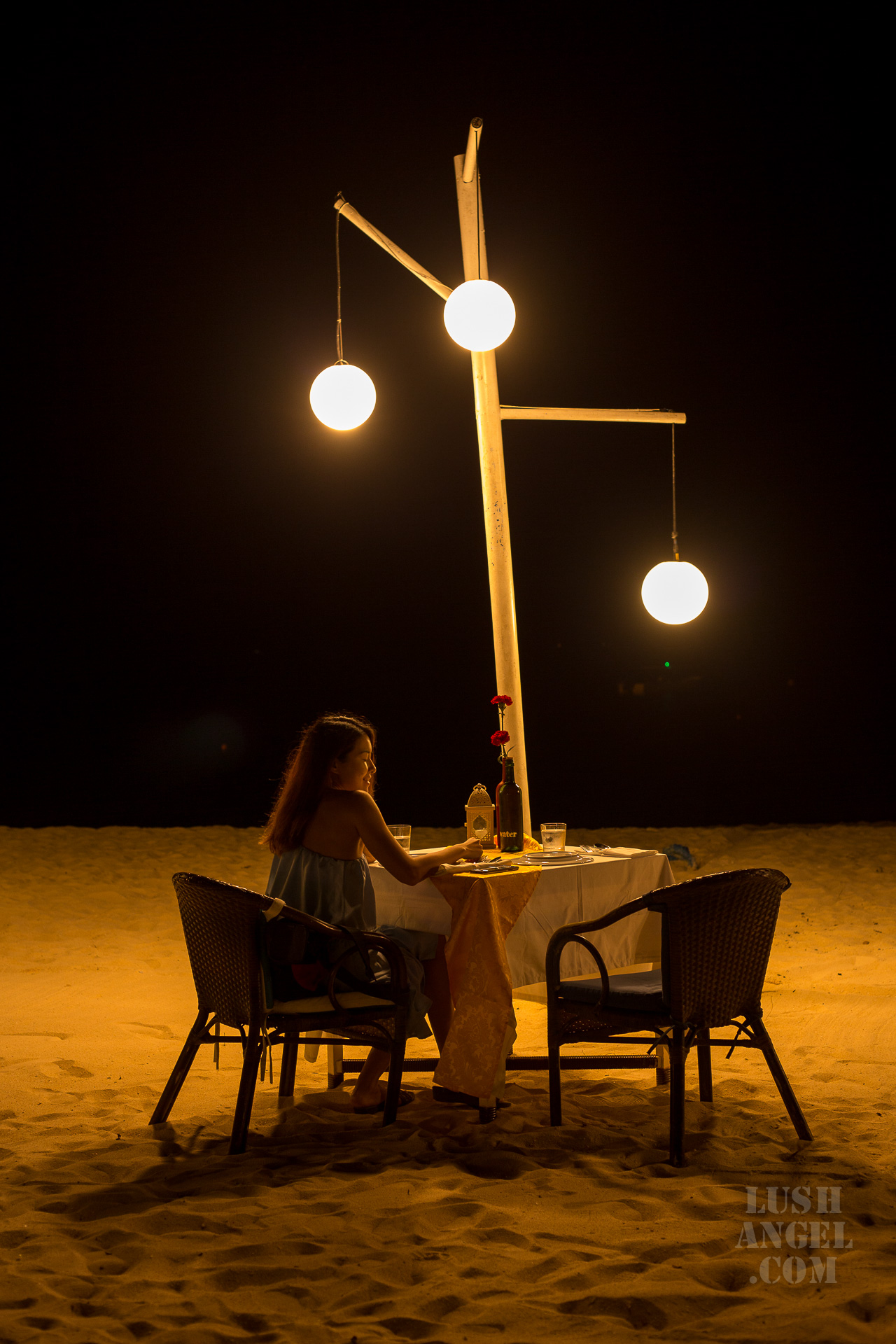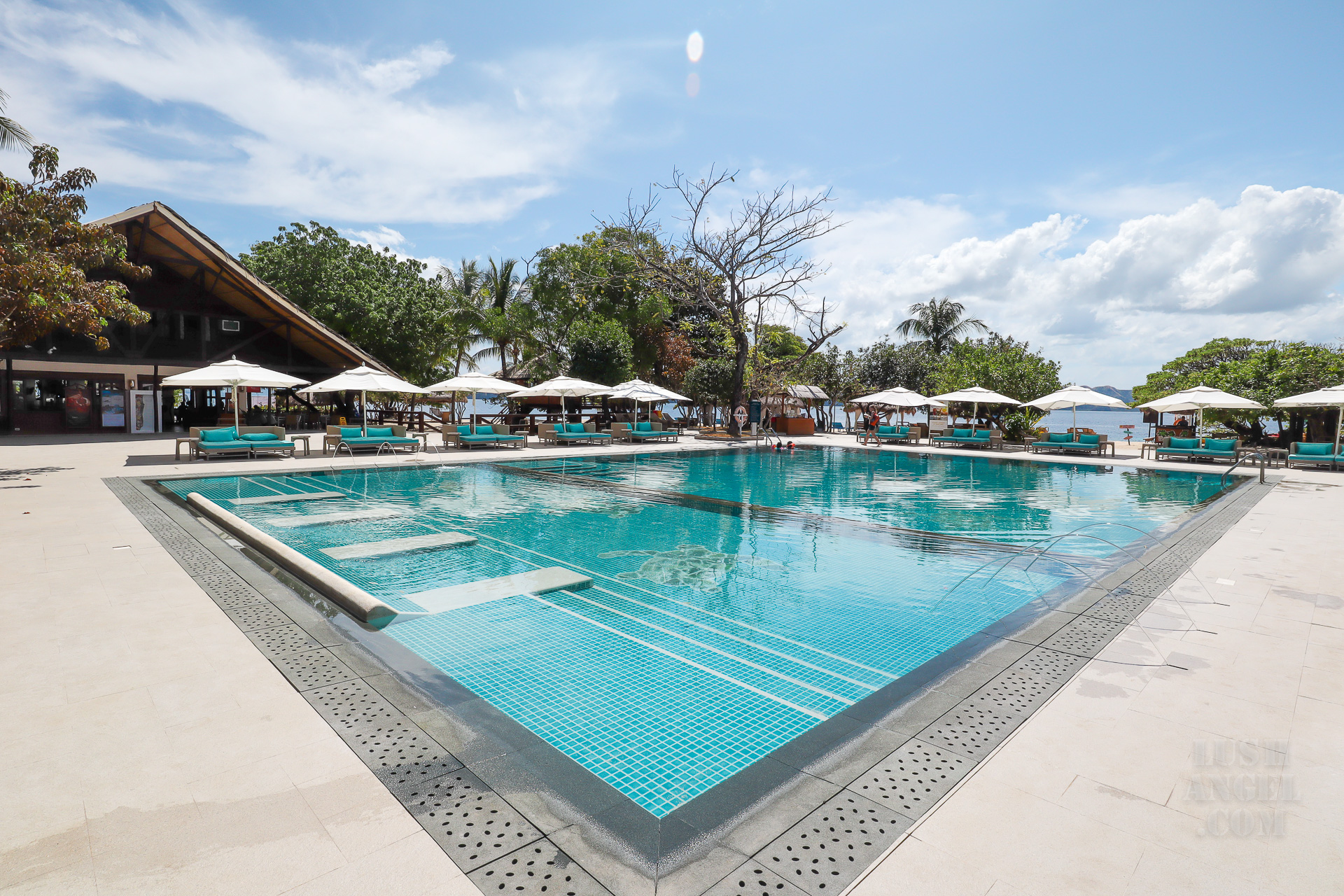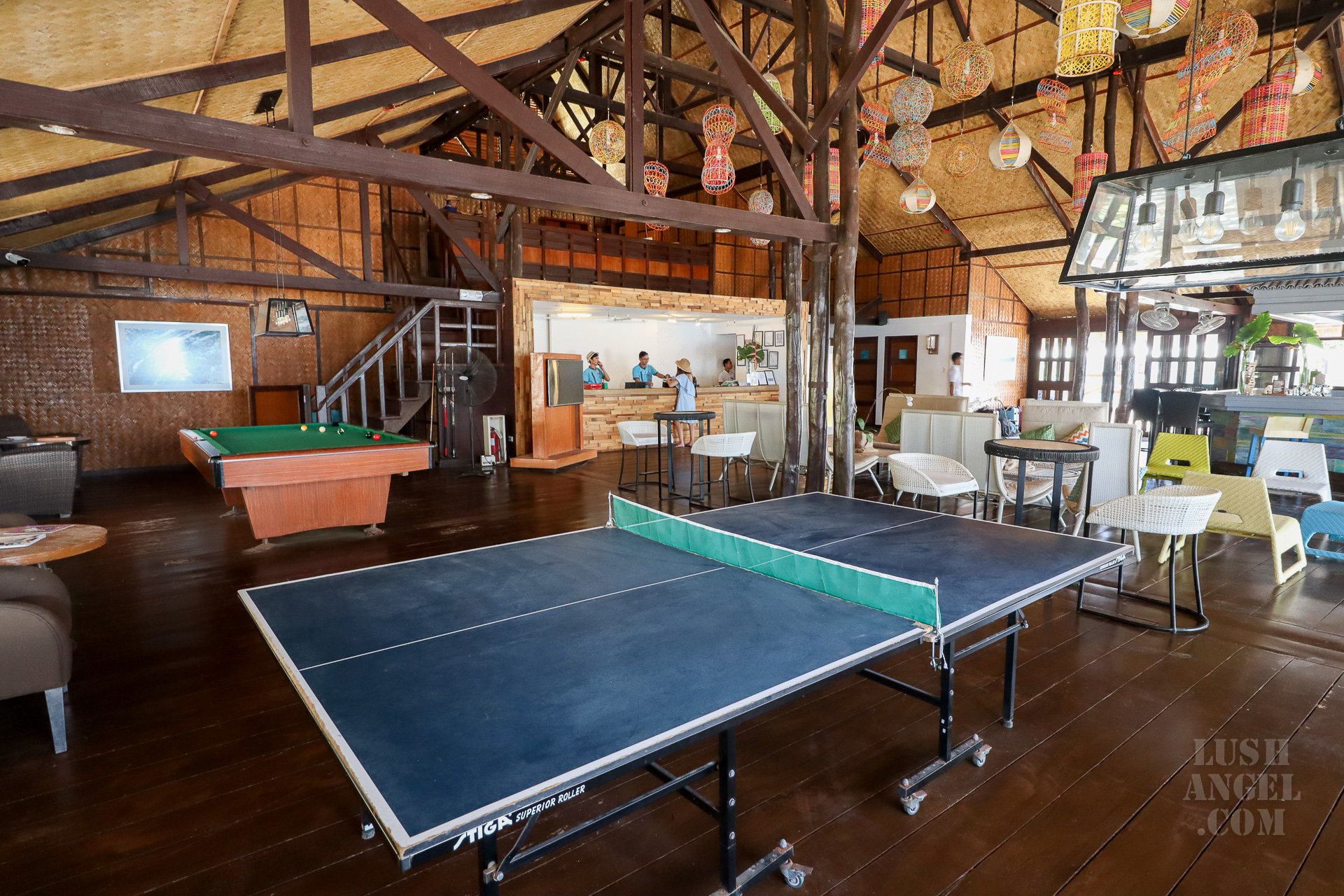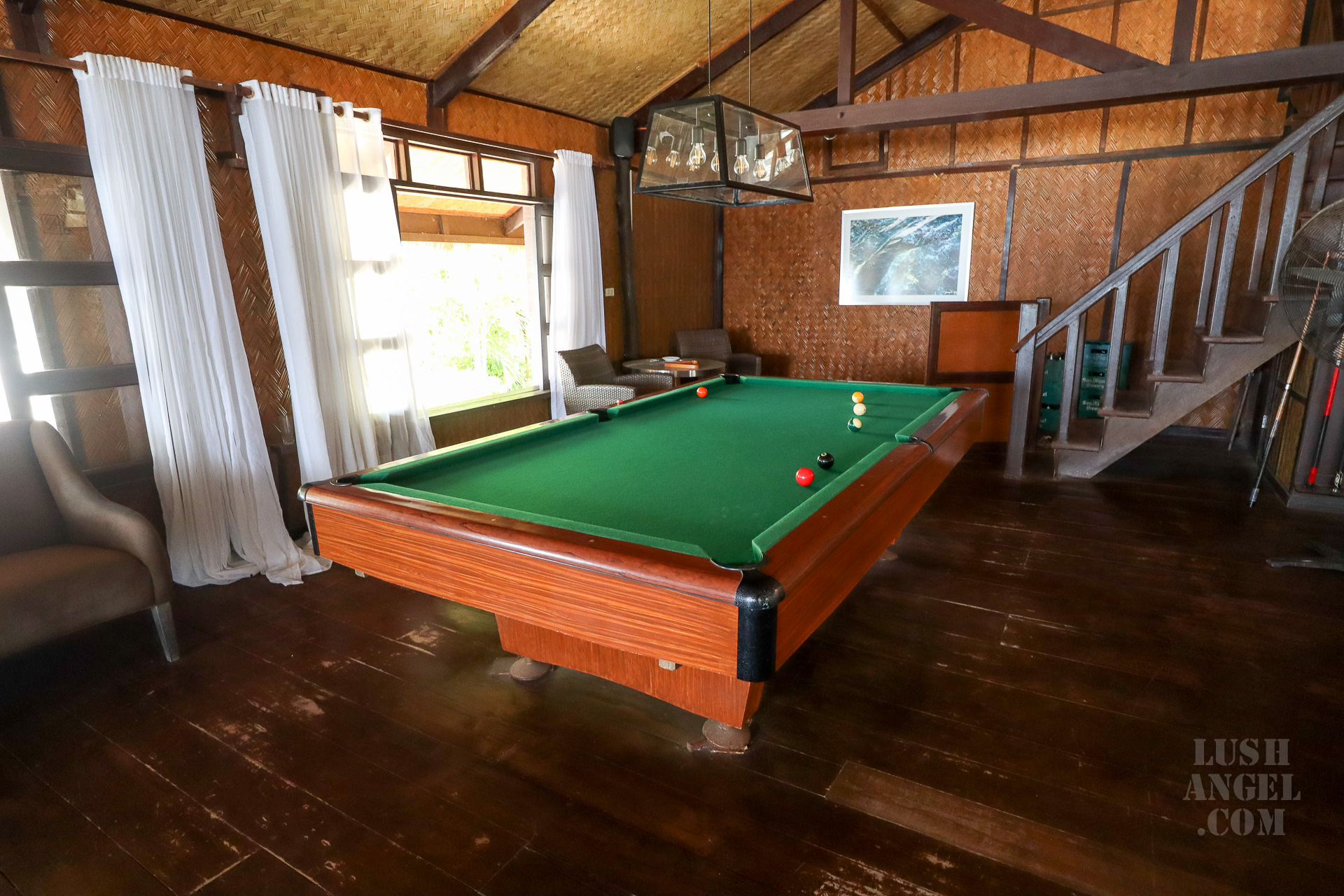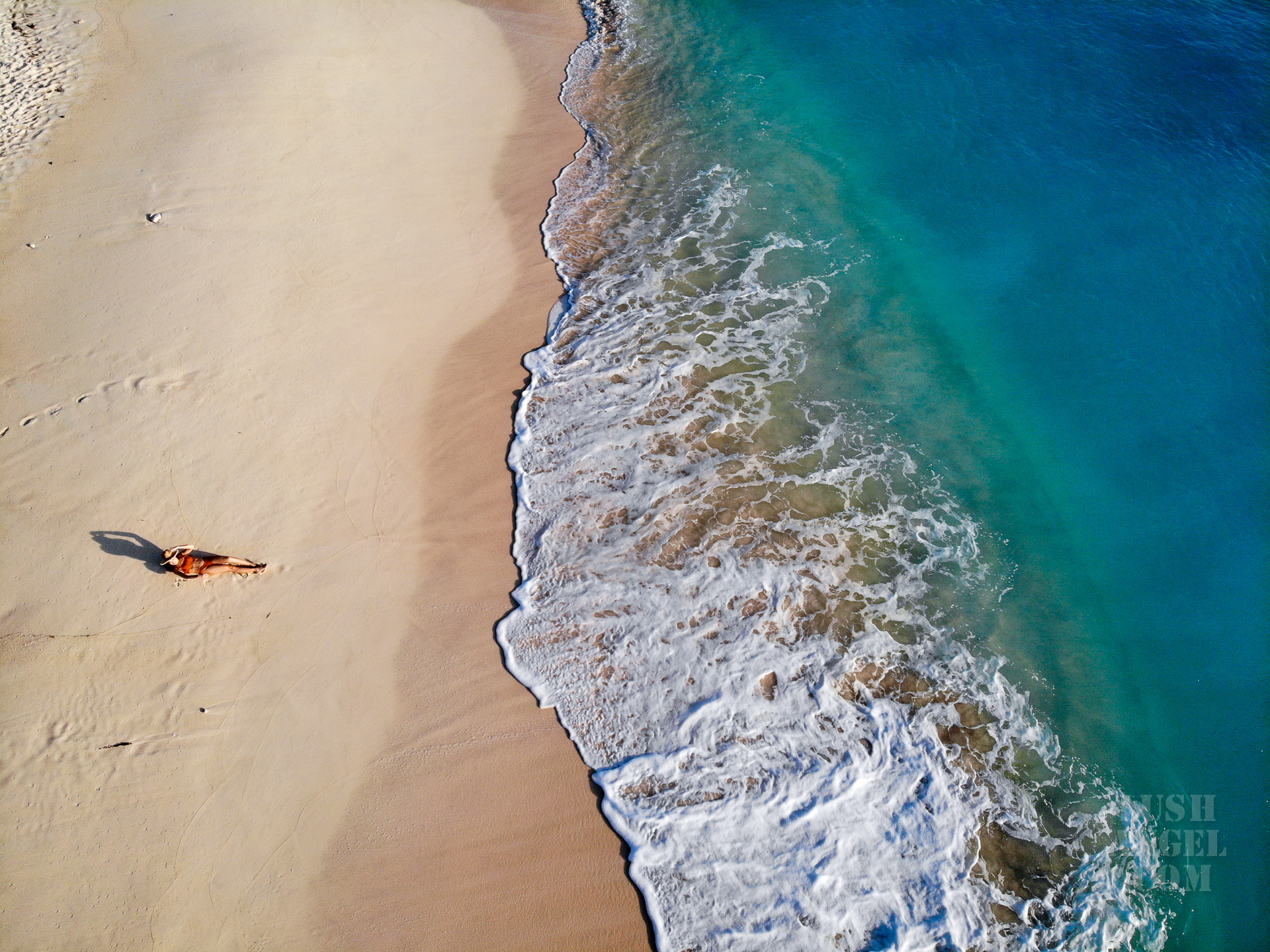 If you ask me, I'll definitely go back to this "home." Thank you, Club Paradise Palawan. I can't wait to see the note "welcome home" again. It was truly a memorable experience.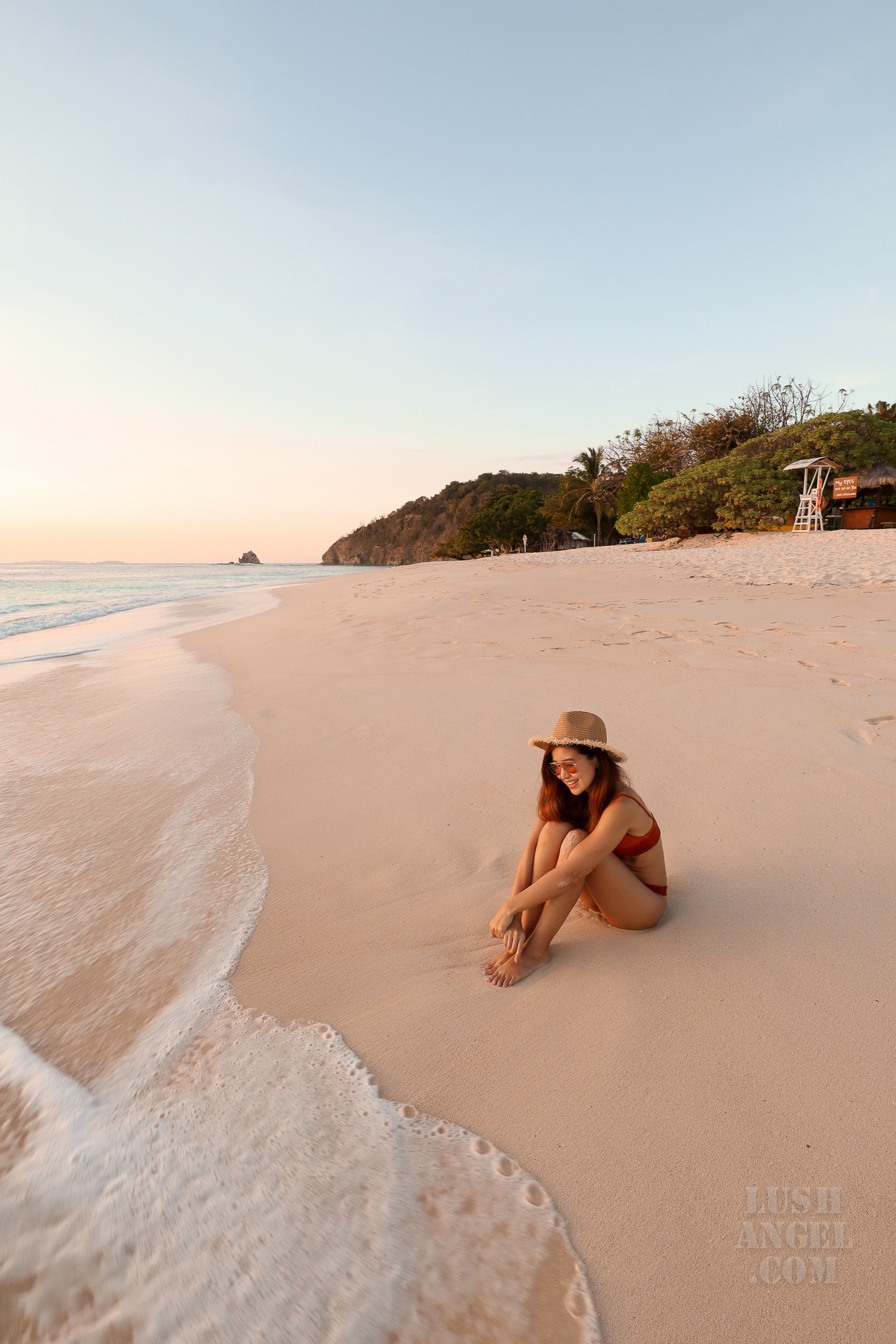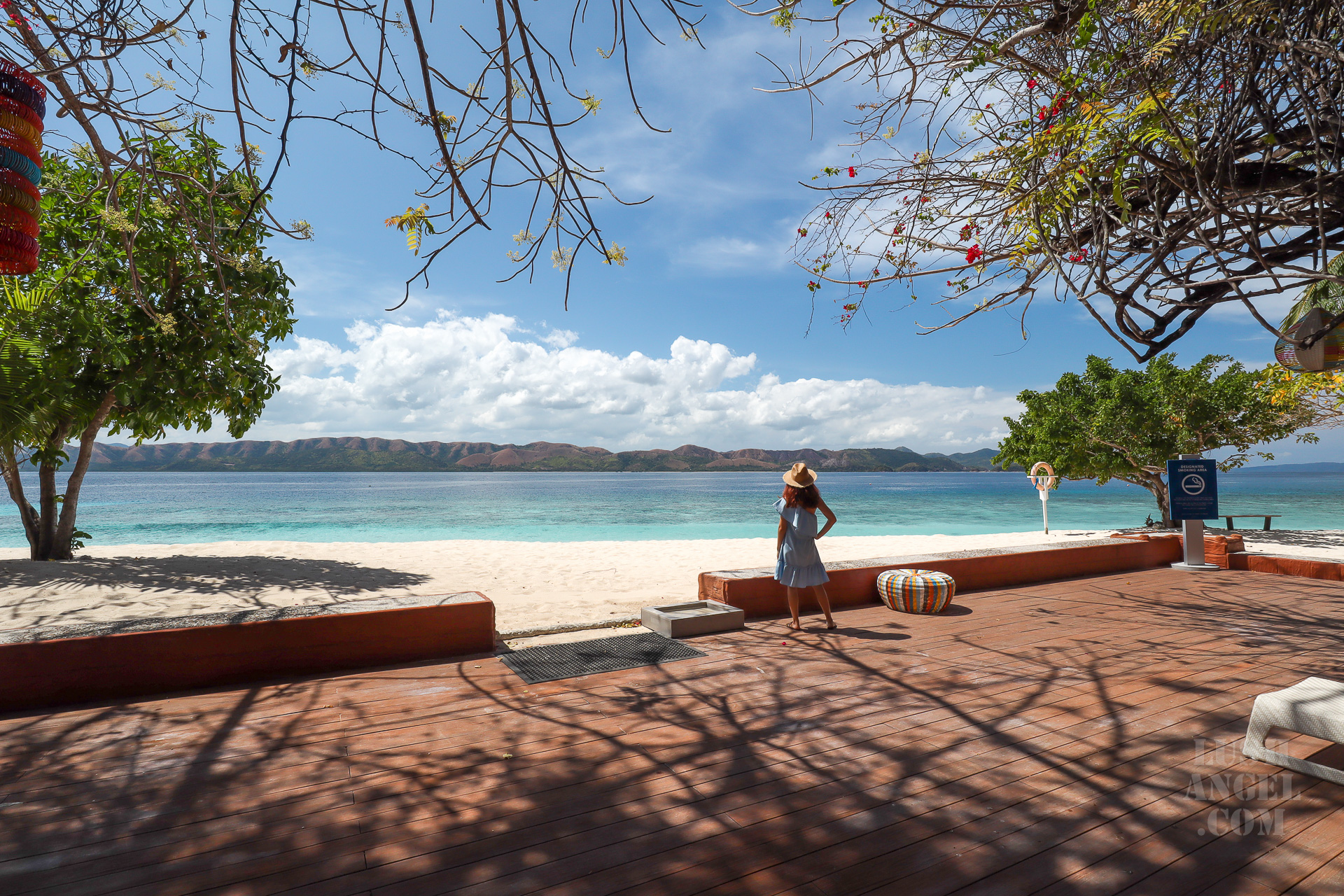 For bookings and inquiries, visit clubparadisepalawan.com. You can also follow them on Facebook and Instagram @clubparadisepalawan
For instant beauty, fashion, travel, fitness, or random updates from me, LIKE lushangelblog on FACEBOOK, FOLLOW lush_angel on TWITTER and lush_angel on INSTAGRAM.