Back when GCash started, I must admit I was one of those who thought "Who would need GCash?" Fast forward to today, I can't live without it. I use it almost every day—online purchases, bills payments, money transfers, etc. It's probably the most convenient mode of payment these days since almost everyone has it. I can even leave the house cashless. GCash is proven to be so efficient and convenient.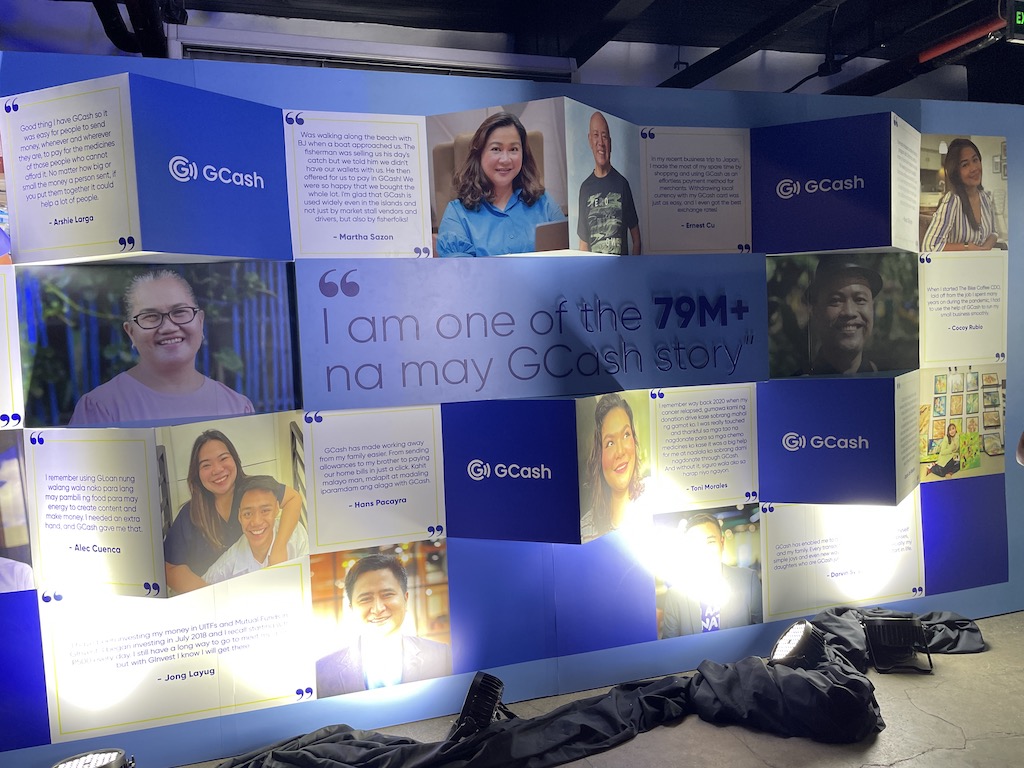 To highlight the connections that have been strengthened through its services, GCash recently launched #GCashStories. The series highlights stories of hope and progress, turning them into inspirational conversations. The first short film featured the story of Cocoy Rubio, who became a small business owner with the help of GCash's different services after losing his job due to the pandemic. Thanks to GLoan, Cocoy was able to start his own business and make the necessary transactions that helped him succeed. 
"We are now 79 million strong," says Neil Trinidad, GCash's Chief Marketing Officer. "We are providing 70% of Filipinos with the necessary digital tools and have distributed over USD 320 million of financial aid."
Recently, the second film of #GCashStories was released and it was a pleasant surprise that it's a story of someone I personally know—Ate Alma!!! She is a photocopy operator in our university and everybody loves her! Her genuine smile with her greeting "PANGGA!" is just too infectious no matter how stressful our day is. In her Gcash story, Ate Alma shared how she lost her home due to typhoon flooding. Directed by Antoinette Jadaone, this chapter in #GCashStories pulls at heartstrings and proves how technology not only makes daily transactions easier, but also provides an accessible way to genuinely lend a helping hand.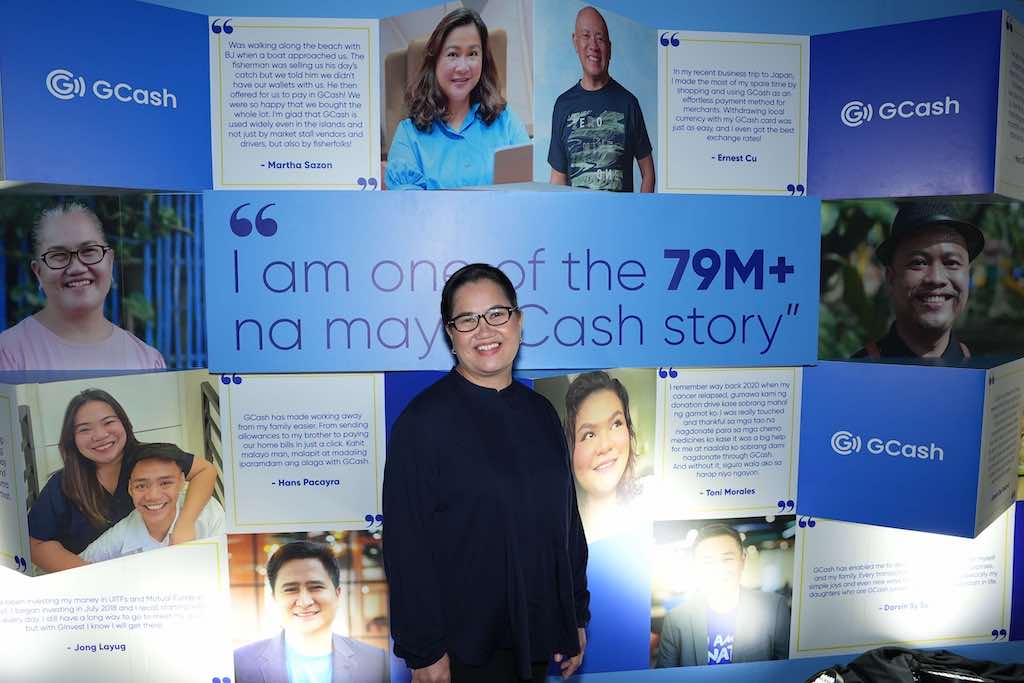 After learning that Ate Alma's home was severely damaged due to flooding, university students took it upon themselves to start a fundraising initiative powered by GCash. Spreading the news through social media, students and graduates sent their donations to Ate Alma through GCash's Send Money feature, which allowed volunteers to donate in real time and from wherever they were—straight to Ate Alma's GCash wallet. Even alumni of different graduating classes who remembered Ate Alma fondly were able to participate from wherever they were. In the end, Ate Alma's community was able to raise enough money to purchase essential goods for her and her family, making the road to recovery after the typhoon that much easier.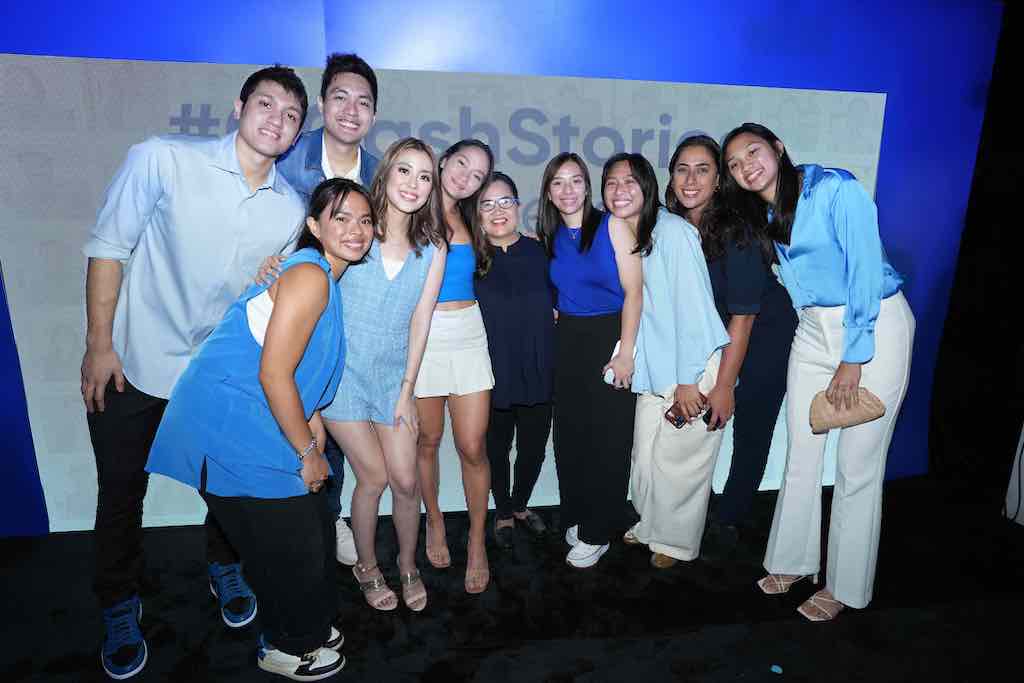 "Sa totoo lang napakalaking tulong sa akin ng GCash talaga. Hindi ako makapaniwala kasi first time lang nangyari sa akin. Thank you talaga sa GCash," says Ate Alma. "Sobrang nagulat ako, hindi ko akalain na ganoon karami agad ang dumating. Isipin mo naging 100,000 agad ang dumating sa GCash ko. Talagang patuloy silang naghulog sa GCash hanggang nabuo yung bahay namin."
Send Money allows GCash users to quickly transfer funds from one account to any of the other 79 million. Whether through a unique QR code or the user's GCash number, money is safely transferred instantly. What's more, those who receive the transfer can easily make cashless purchases with GCash payments, or even to Buy Load, Pay Online and more. Cashing in to transfer is easy, too, with multiple options available. Users can Cash In from over 70 online banks, 650,000 over-the-counter partners or through 4,000 cash in machines nationwide.
"#GCashStories is everyone's story," Neil Trinidad says. "And this campaign aims to turn our moments into movements."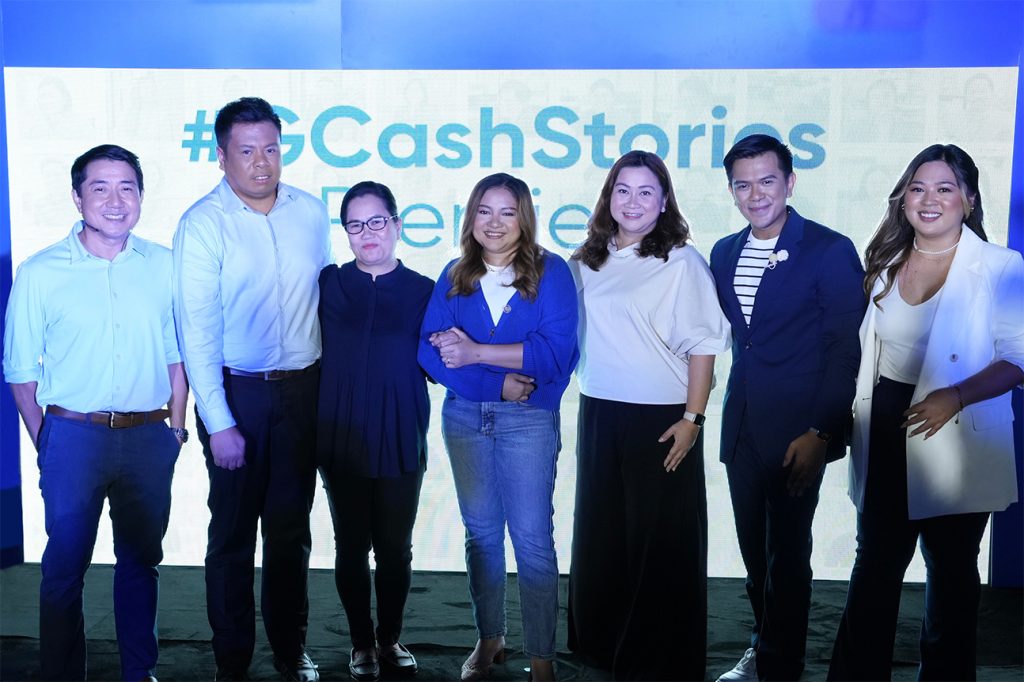 GCash is doing more than highlighting #GCashStories that have changed people's lives. They've taken the campaign further and have tapped several non-government organizations in order to help solve real-world problems. The e-wallet has partnered up with ABS-CBN Lingkod Kapamilya Foundation and Caritas Manila, where proceeds will go to families in need of disaster relief, much like Ate Alma's. 
Watch and be inspired by the story of Ate Alma and the community that rallied behind her here. Stay tuned for other upcoming #GCashStories by following GCash's official social media pages: Facebook, Instagram, Twitter, YouTube and TikTok.
Have your own story of hope and progress? Share yours by using the hashtags #GCashStories and #MyGCashStory, and tagging @gcashofficial.