On my way home the other day,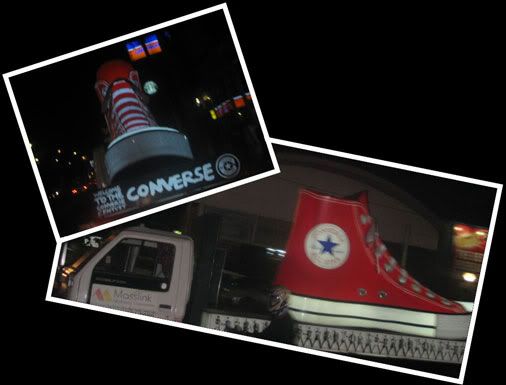 I saw this mobile ad of Converse with a biggie, biggie chucks! Pardon the blurry pictures since I was inside a moving car. I wish I stopped but I just can't since there were a lot of cars behind me. But at least you get the picture. Anyway, I was so so amazed! I found it really funny but it did caught my attention. Now, that's good advertising! It actually brought me looking at the website of Converse.
As I browsed through the site of Converse, I saw some interesting shoes which I will be sharing. 🙂 There are numerous shoes to choose from… suede, leather, canvas, lo-top, hi-top, slip on, solid neutral colors, solid bright colors, with patterns… oh, and the list just goes on and on. As for me, of course, the classic with basic colors will definitely do good for me as they are easy to match.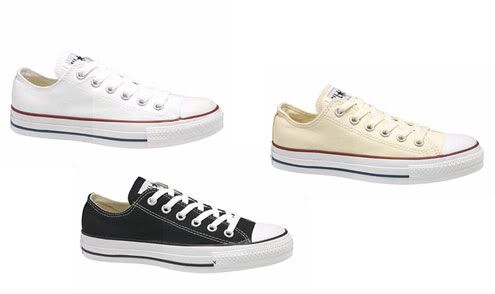 I also love the All Star Deluxe Lace. It slightly veers away from the classic style of chucks that we all know. It looks like a bowling shoes from the side. Actually, if I would buy one, I think I'd choose this. 🙂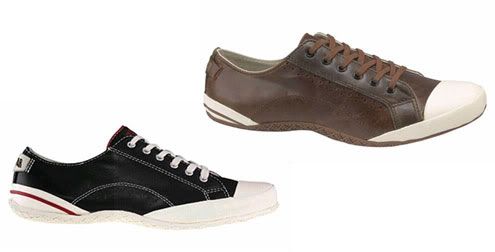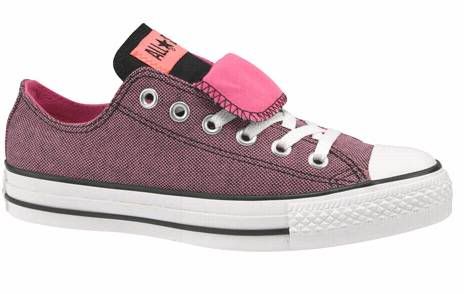 The Chuck Taylor All Star Double Tongue also looks nice. There are several colors and prints with double tongue to choose from. Although, the picture on the right is so Barbie for me. Hehehe! Don't get me wrong. I wear shoes/ sandals with bright and loud colors. Just not for sneakers.
If you want to be fun and creative, you can opt for chucks with patterns or graphics. But again, na-ah for me.
For those looking for metallic colors, you won't just find them in pumps, sandals, or bags. Imagine Converse has them too!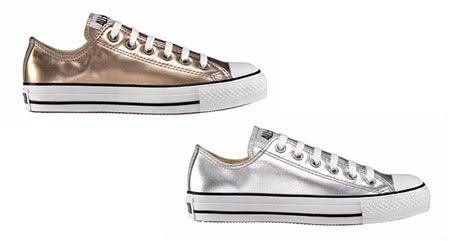 They also have denim canvas chucks for both low and high.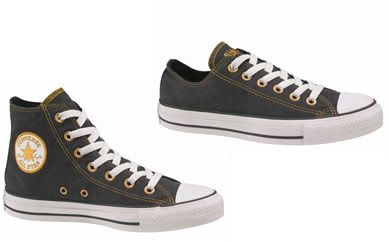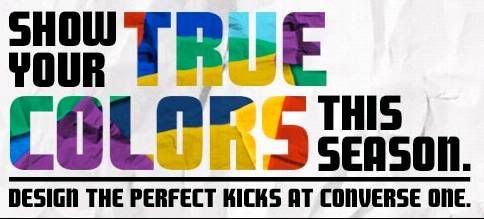 And the best part of all… if you are hearing the "make your own Havaianas", Converse has them also!!! Yup, you can actually have unique chucks! It will take about 2 to 4 weeks before they can deliver your shoes. But the thing is they only deliver w/in the United States. I actually tried designing my own and it is fun!!! You might wanna try it too and test your creative side. 🙂