Here comes my addiction again… BAGS, BAGS, BAGS! I browsed through the website of Dior today and I came across several bags I'm loving…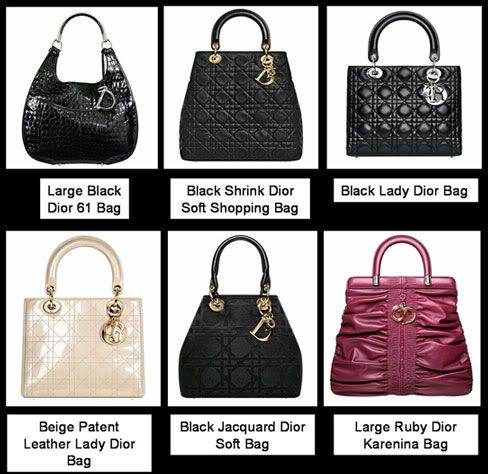 But hold on, I'm not having a new purchase until next year. I promise that to myself! Oh wait, that's like 2 months from now huh?! Okay, rewind… maybe 6 months from now??? I don't know! Just don't let me see those 2.55 flap caviar and maybe… just maybe… I'm good. Hahaha!
Anyways, Dior bags are least of my priorities right now, but I sure like those bags above. 🙂 Thanks to my momski! She gave me some of her Dior bags.  Heaven! 🙂 She bought her bags several years ago. But, but, but I was so happy when I saw one of these bags, particularly the flap bag with gold hardware, featured in a local newspaper around 2 months ago. Just proves that a lot of moms out there were able to keep their designer bags and have it passed on to their daughters. See, to those who can't get the point why girls like collecting such bags, it serves like an inheritance!!! Hahaha! 🙂
So here's what I've got… Sorry, lighting of the pictures are so bad. Anyway, they just need some cleaning and I haven't got the time to bring them to the shop. 🙂 But aren't they gorgeous still? Dior is Dior!