Another lush-cious find! It's getting cold already in the other side of the world so Upper East Siders, I have selected some must-haves from one of my favorite designer brands, Chanel.
I, myself, love wearing berets or caps when I travel to cold places. Be fashionable and chic by wearing one of these…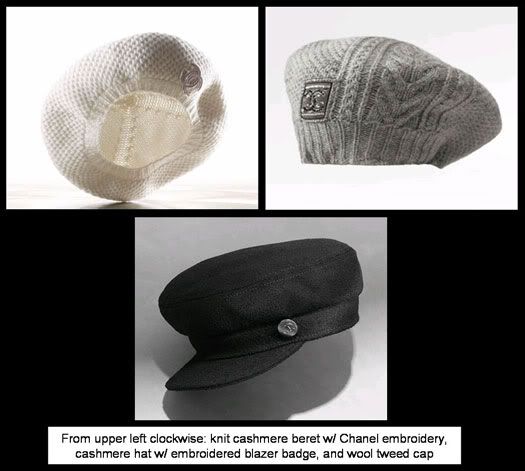 Oooh… if I only have over-flowing moolah, I'm getting one of these… or maybe yet all of these.