I know this is not a new trend at all, but I just love those high-waisted skirts! 🙂 It creates an illusion of curves, making you look sexier than ever! Plus, if you are dreaming of having those long legs that models have, again high-waisted skirts work like magic as it creates illusion of longer legs! The higher the waist, the longer the legs would look. And since I fall short when it comes to height, I would love to look taller even for a day. LOL! Another reason why I love high-waisted skirts is because it is something you can wear for a casual day, like in the office or in malls, and for night outs. It all depends on your top and of course, the accessories you wear. You can pair your high-waisted skirt with a plain tank top or any form-fitting top, tuck it in, then accessorize with a belt and necklace! Here's a picture of some celebrities who went for this trend last year.
* Photo from Who What Wear
Now, here's what I grabbed from Ensembles by Debbie Co. The red top is priced at Php 1,200 and the black high-waisted skirt is only Php 990.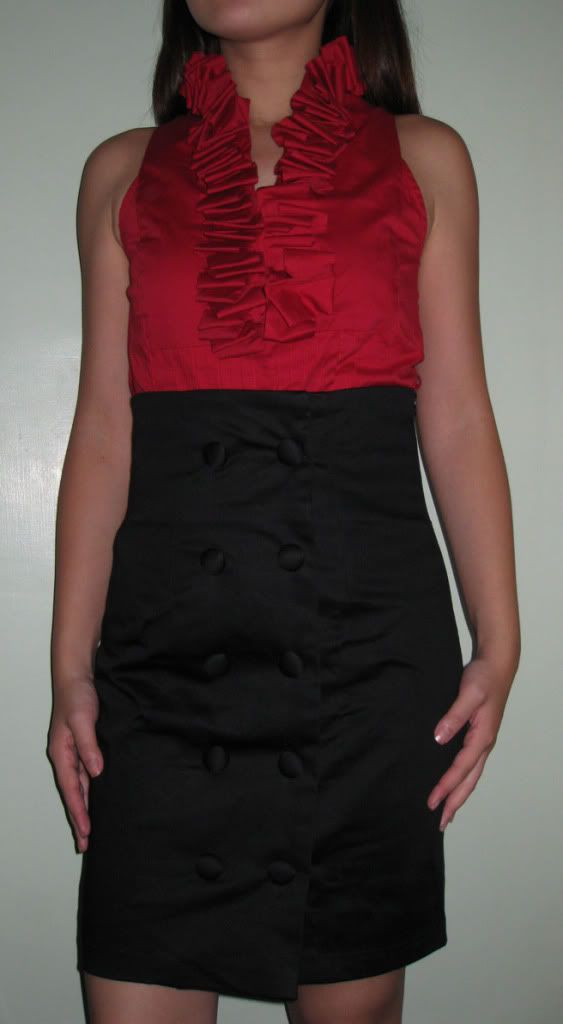 My obsession with high-waisted skirts did not end there. I saw a booth selling them at the SuperSale Bazaar . Too bad they did not have my size anymore which is why I ended up buying one white skirt only for Php 550! 🙂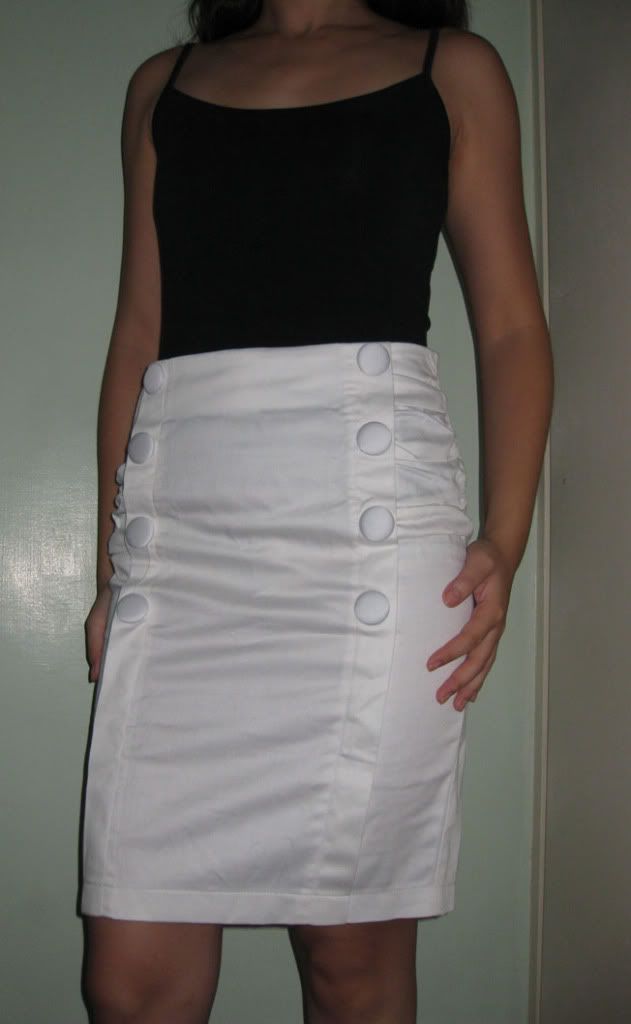 Now, I'm still in a hunt for more high-waisted skirts. Hehehe! 🙂