For those who have been reading my blog for some time now and for those who know me, they all know how much i looove accessories. My collection grew through time. All sorts of colors, shades, and sizes… Name it, I probably have it! It's a mix of designer pieces, hand me downs from my mom and aunt, bargains from bazaars and department stores, and unique blings from my trips. I wish to share all of them one day here, but for now, I just have to keep you waiting.  It's such a mess! They are all over my pad right now! I really have to buy a holder for them when I move to a bigger place. My mom is so stressed when she goes to my place. She wonders how all my stuff fit in my place. So now she's trying to ban me from shopping until I move to a more spacious pad! LOL!
I know my mom have been telling me to stop buying from anything but how can I resist shopping?! 🙂 For some time now, I've been looking for silver accessories (and lots of them) that I can wear all together.  I have short ones and one or two long silver necklaces. For some reason, most of my long necklaces are gold, which i only realized recently. Hehehe! Guess where I finally found my silver bling blings?! Where else, but in SM department store! Hehehe! True enough, they've got it all for us! Hahaha! 🙂 Check them out below. 🙂
First thing I saw when I went to the accessories section was this set of looong necklaces.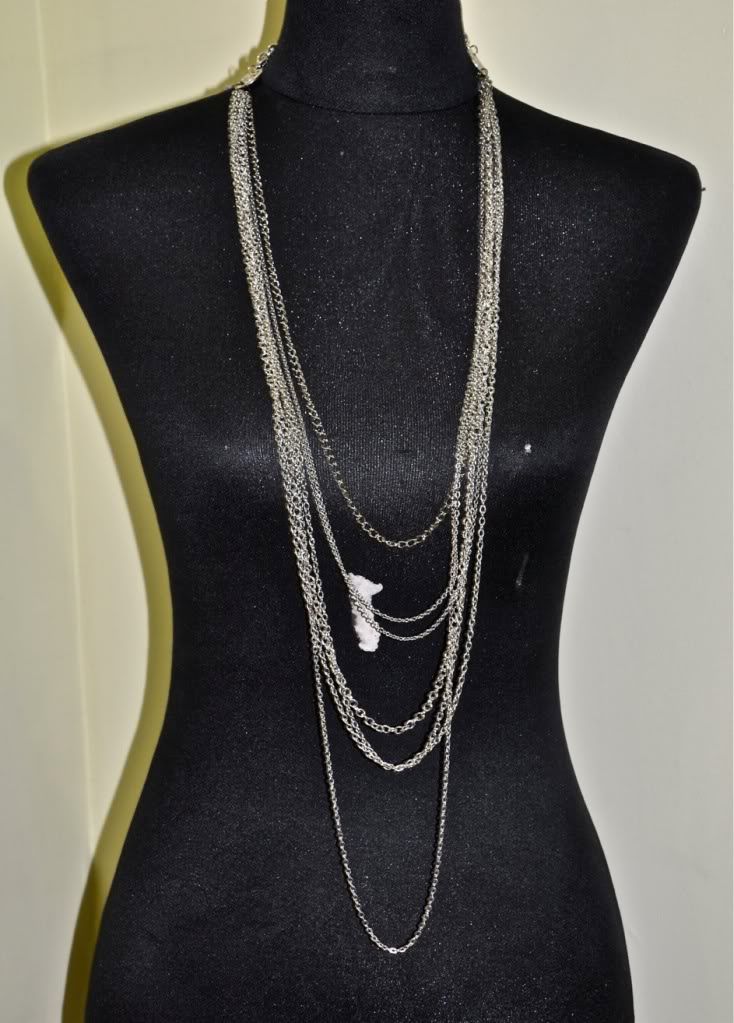 *** Don't mind the white thing on my mannequin. I accidentally pulled the black material. Clumsy me!*** 
When I tried it on, I find it too plain though so I looked for another one that could go with it. And this is what I found…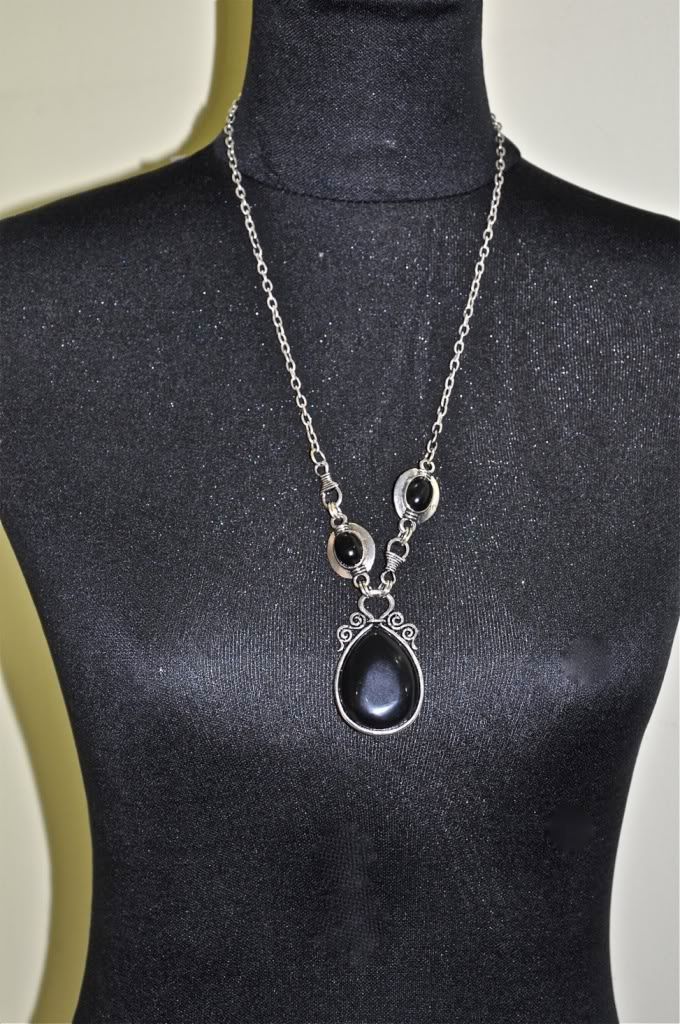 Lovely! Hehehe! 🙂
Then when I was about to go to the counter, I saw another! Hehehe! A pile of silver bracelets! Each strand has some details in it, which I love. 🙂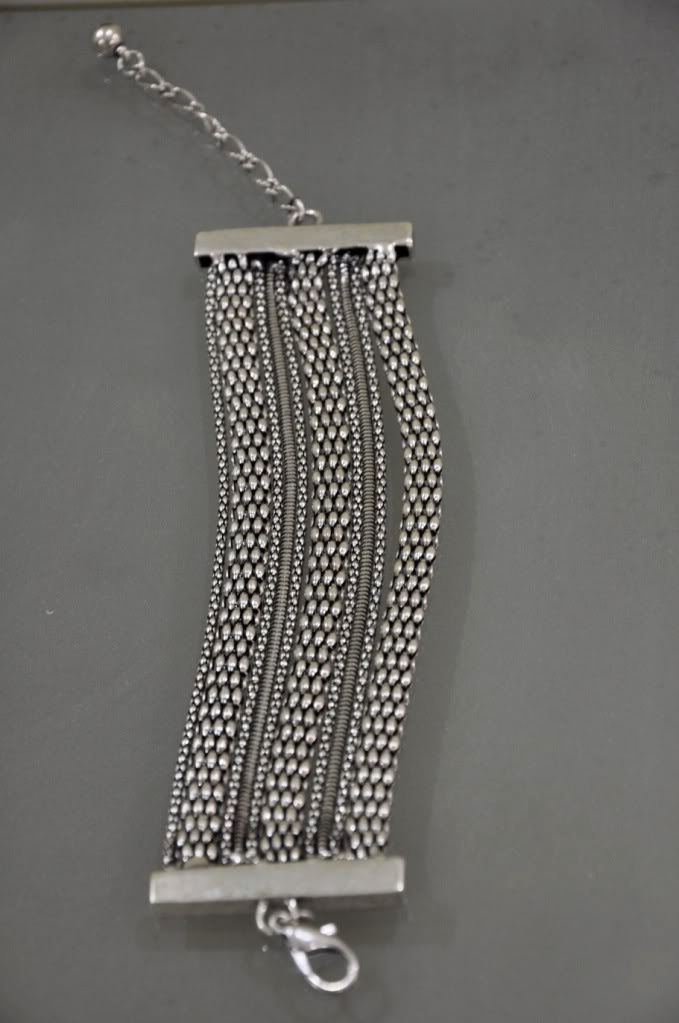 Guess how much I paid for everything…
Everything for PHP 1,000! Weeee! 🙂
So how does it look when worn all together? Watch out for my next posts! 🙂