I haven't shared my beauty products for quite some time now. Sorry, my bad! My busy schedule the past few months did not allow me to blog anything! Well, now I'm free! 🙂 Plus, now is the perfect time for me to share some of my beauty products since I just recently spent on some make-up stuff. Oh dear, I'm really broke! In one day, I spent about a little more than Php 5,000 just for make-up! Argh! Oh, and add to that my shopping at Forever 21 two days after! Yes, finally I was able to drop by SM Megamall. 🙂 And guess why?! I went there for a check-up since I've been sick for almost 5 days now. Before going to the clinic, I stayed at Forever 21 for 4 hours and left the store as if there's no tomorrow! I thought I'd feel better afterwards, but I was so wrong! LOL! I'm still sick, plus it just made me feel so broke. Haha! Since I don't have work now, I love the fact that I'm able to rest all day and do whatever I want. I hate it as well since I end up shopping almost everyday! Oh dear! But anyway, everything I bought is really worth it. 🙂 As for the make-up, I have already tried them on. I was surprised with the outcome of my make-up. It's like professionally done! LOL! Anyway, enough of my blabbering here. Let's go back to business…
Isn't it annoying when you wake up one morning and face the mirror, then see a big zit starting to grow on your nose? Oh, and guess what?! You are attending a wedding in the afternoon! Oh geesh! Nightmare!!! At the back of your mind though, you're thinking that it's going to be alright since you're going to put on your reliable make-up anyway.  The question is, will your skin look flawless? Will you be able to hide that nasty pimple? Well, you can IF you have the right make-up! To be more specific, if you have the right concealer!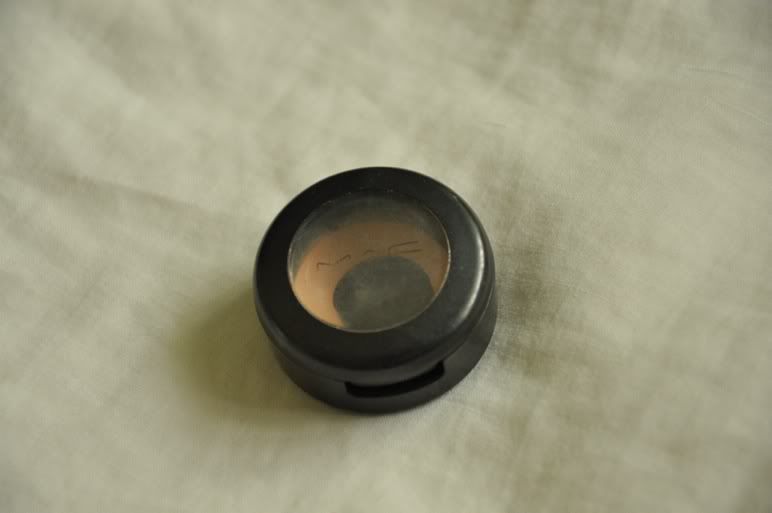 God knows how long I have been looking for the right concealer! I have tried a lot of brands- from Body Shop, Laura Mercier, until I switched to MAC. I used MAC concealer for about four years, but it doesn't mean I am completely satisfied with it. It is just the best from what I have tried. Ummmm…. Well, not anymore! I found my new best friend! 🙂 It is…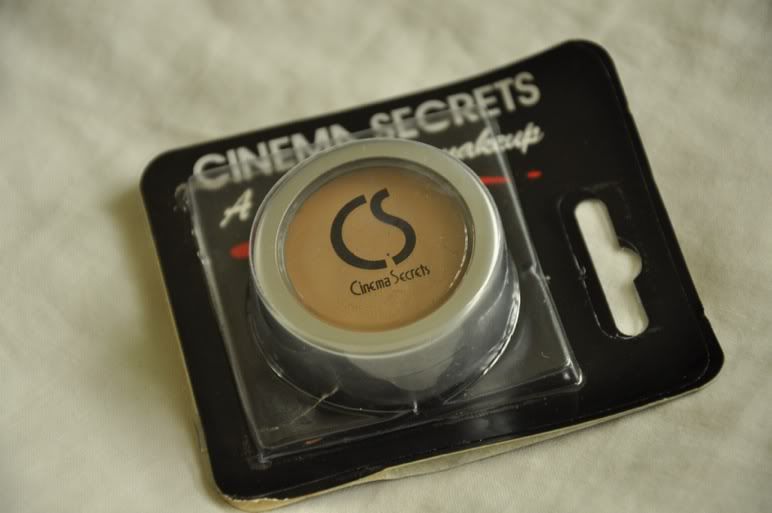 CINEMA SECRETS!
Cinema Secrets concealer is available in two sizes. The small one is the same size as MAC's concealer, as seen below.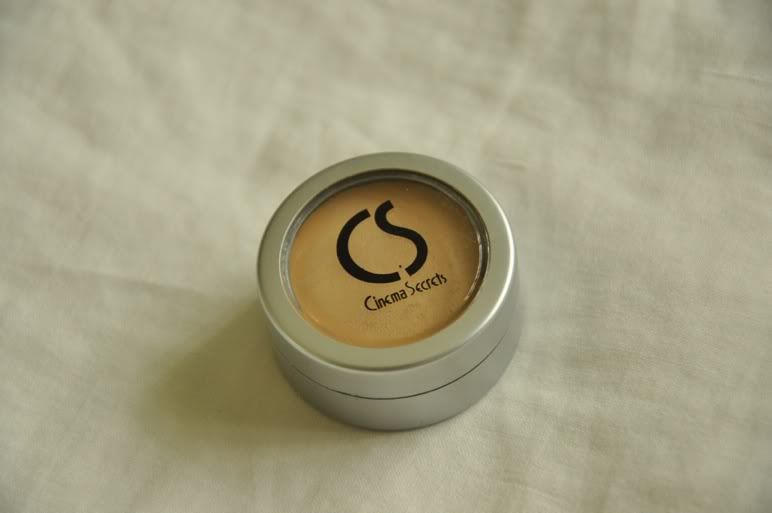 And what makes Cinema Secrets different from what I have tried so far? The texture! The moment you glide your finger on the make-up, you can instantly feel how fine it is. Since it's already very fine, you really don't need much to cover your flaws. For the other concealers I have tried, I have to put more concealer just to cover one spot. The problem with this is it looks too thick and it feels so heavy. Then after several hours, it starts to crack or cake. I hate that! With Cinema Secrets, you'll just need a small amount of concealer, then dab, dab, dab on whatever you wanna cover- like eyebags, pimples or scars. You can also use a brush, and dab, dab, dab away! Hehe! 🙂
Oh and one more thing, Cinema Secrets concealer is available in different tones. The key here is to choose the closest shade to your skin tone. Take note, do not go for the lighter tone since it will just make the flaws look more obvious. I got their lightest shade in yellow tone since my face is kinda white. I think this is also their most natural shade, which can blend well in other skin tones as well. I used to have the MAC concealer with pink undertone, as seen below. I realized it doesn't blend well with my skin. Asian skin is more on the yellow undertone so I opted to buy that shade this time around. And yes it worked! 🙂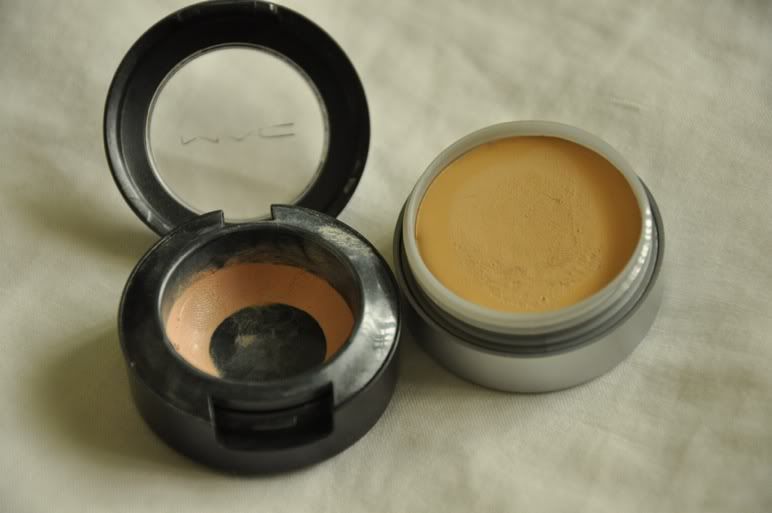 If you are here in the Philippines, you can check out Cinema Secrets in department stores like SM. The small one that I bought costs PHP 1,168. I assure you though that it can really last long since you really do not need much when you apply. Oh, and let me just say that Cinema Secrets did not pay me anything to write this post. I'm just sooo happy and satisfied with their product. Hehehe! 🙂 Oh, and I guess the results were really good on me because I used two more products that helped me achieve that flawless natural look. 🙂 I will share them here as well in my upcoming posts so watch out for it! 🙂