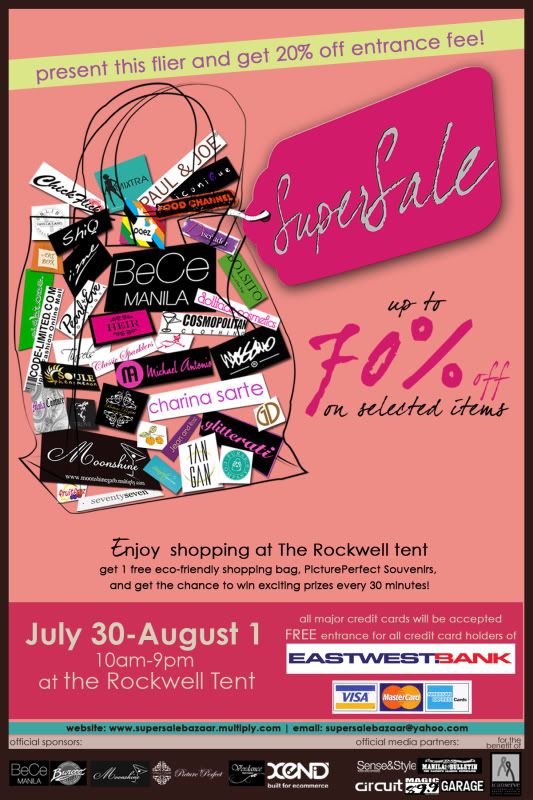 Enjoy shopping at the Rockwell Tent and get 1 free eco-friendly shopping bag, PicturePerfect souvenirs and get the chance to win exciting prizes every 30 minutes!
SuperSale Bazaar and PowerPlant Mall are also giving away 2 free movie passes valid at the cinema for every P4,000 worth of receipts spent at the Bazaar and P1,000 Penguin GC for every P8,000 worth or receipts.
Jaw dropping prices awaits you for one weekend only. SuperSale Bazaar will be open from 10am to 9pm starting today, July 30, until August 1. 🙂
Credit cards will be accepted throughout the entire bazaar.
Oh, and there will be 3pm Sunday Mass at the side of the bazaar.
Proceeds of the entrance will go to the i can serve foundation that supports breast cancer patients. Shop for a cause! See you there!!! 🙂
**If you are an Eastwest bank credit card holder you get in for FREE!!**