Yes, the sight of the Santorini-inspired architecture of Thunderbird Resorts Poro Point can relax you (as seen in my previous post), but wait until you see their rooms… 🙂
I'm not the type who can lock myself inside a hotel room the entire day. In fact, I just use the room at night to sleep max of 8 hours (usually less) and to take a shower. For the rest of the day, I'm wandering/ exploring the place, wherever I may be. But damn, can I just say, Thunderbird's bed tempted me to stay inside the room all day! The bed and sheets are literally as soft as cotton! 🙂 I'm not joking! It would make you want to curl up in bed all day! Hence, I named it "Thunderbed"! LOL! It really is one of a kind!!! 🙂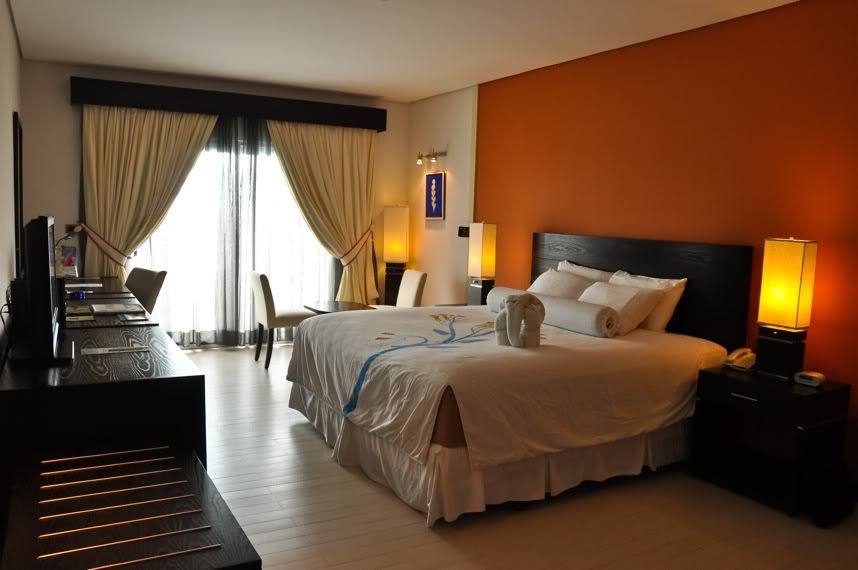 The deluxe rooms have one king-sized bed or two queen-sized beds. When reserving for a room, you can inform them of your preference. 🙂
Oh and can you see that "creature" on top of the "Thunderbed"?! Is it an elephant or a bird? Eeeek… I'm not so sure. LOL! I just find it amazing since it's made of towels! Instead of just hanging the towels inside the restroom, they made it into some creature to welcome the guests. 🙂 As much as I don't want to mess it up, I had to since I have to use the towels. LOL! 🙂 Anyway, take a closer look and please tell me what it is… Hehehe!
I looove their very spacious bathroom!!! 🙂 Check out the photos below…
the huge mirror with yellow lights around it (perfect for makeup! lol!)…
just fooling around… 🙂
the shower room…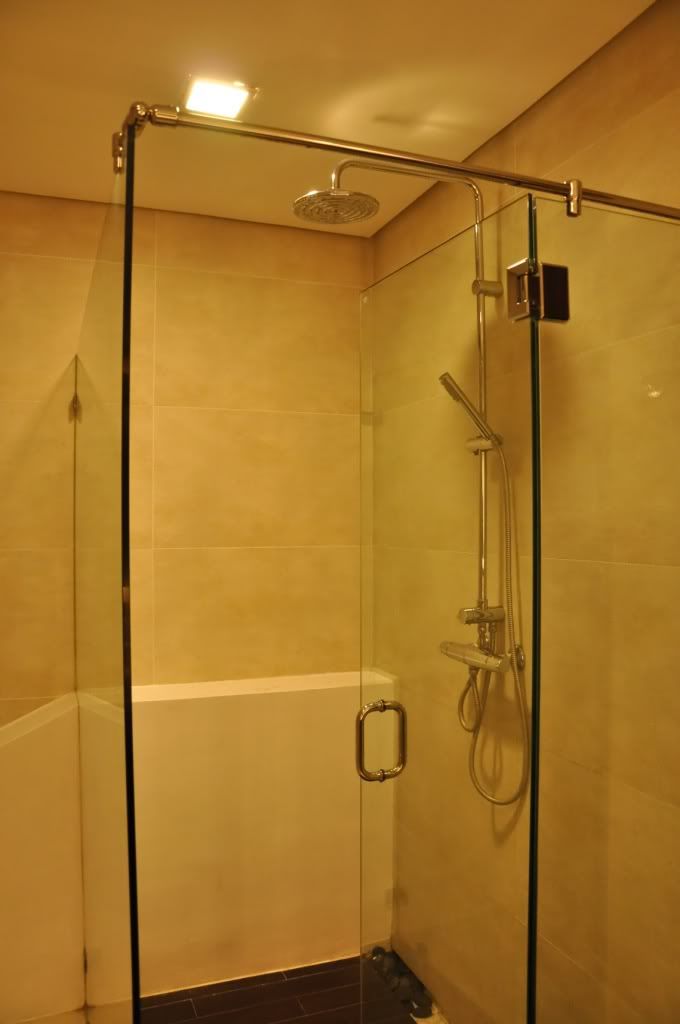 rain shower…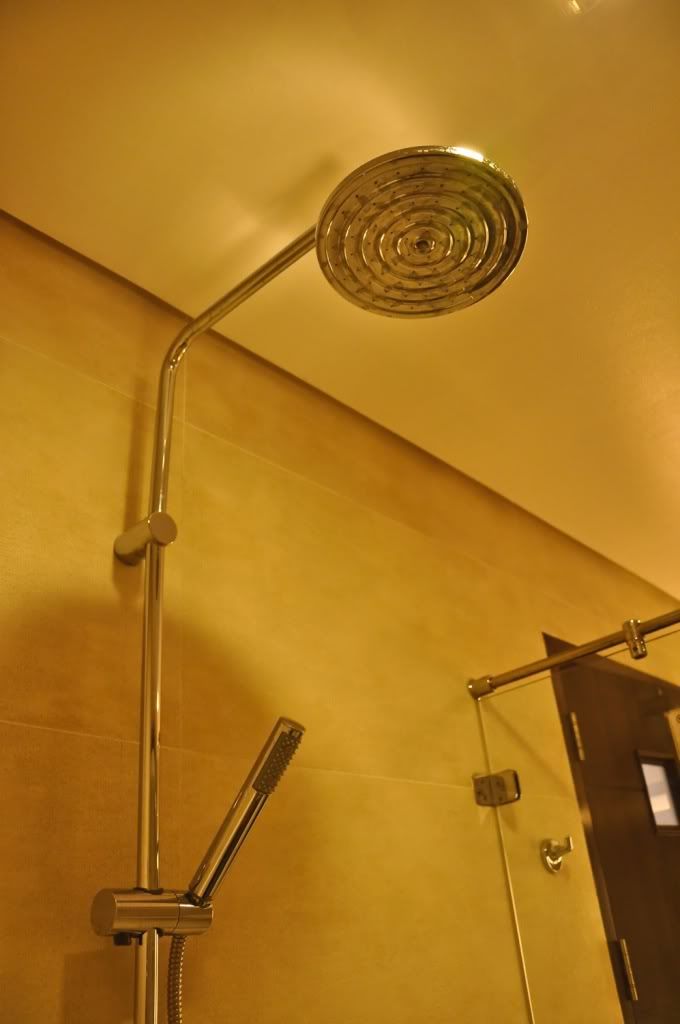 some complimentary goodies…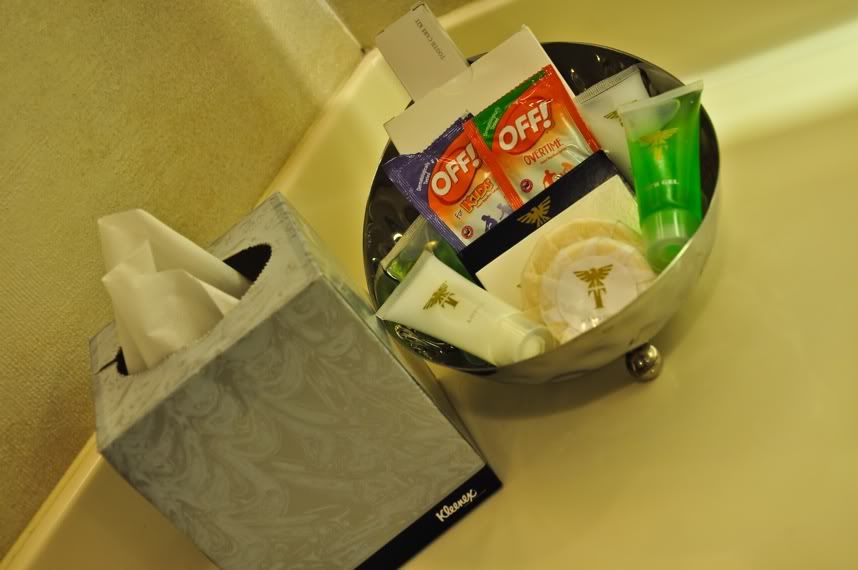 And for the Deluxe VO rooms, there is a kitchenette and a jacuzzi, which you can enjoy. 🙂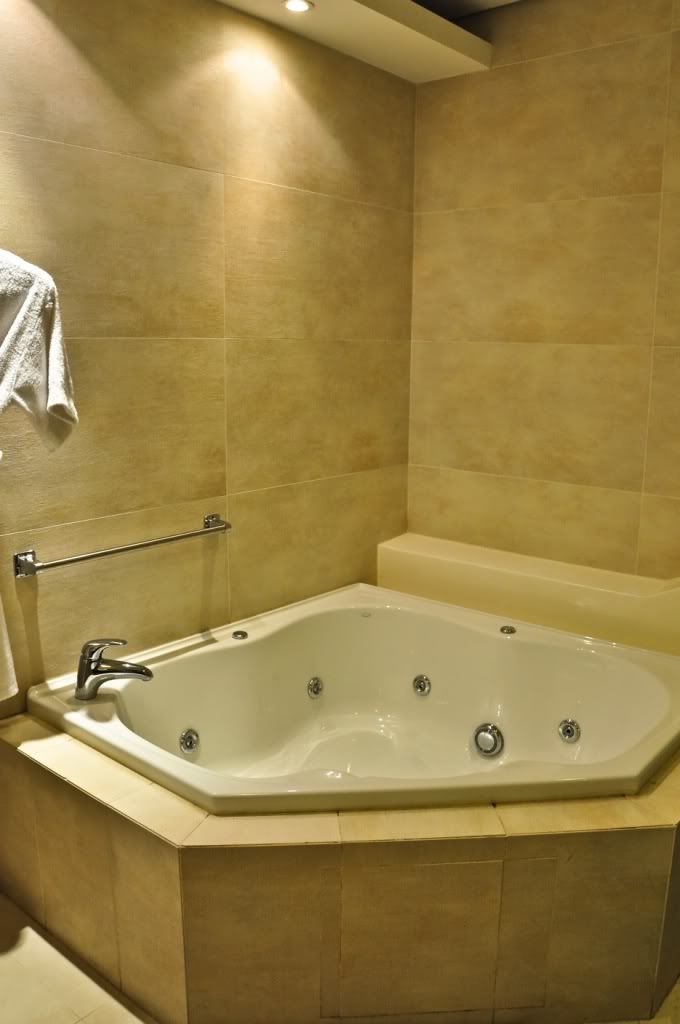 Thunderbird  Resorts Poro Point rooms also have electronic safety deposit box, mini-bar, refrigerator, coffee maker, internet connection, LCD TV, stereo with CD, DVD player, iPod dock, and surround speakers.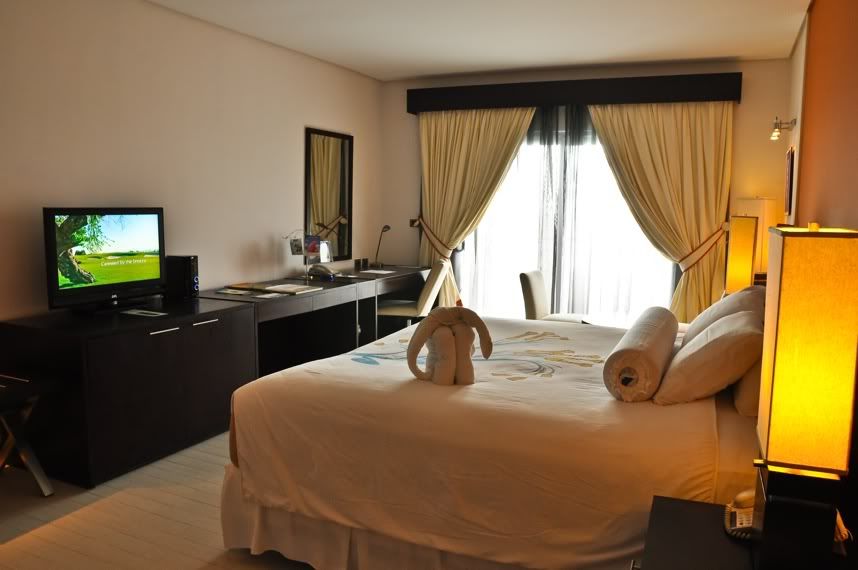 And my favorite part of the room- the BALCONY! It's where you can smoke, or just sit and relax while sipping hot coffee and enjoying the view of this paradise. 🙂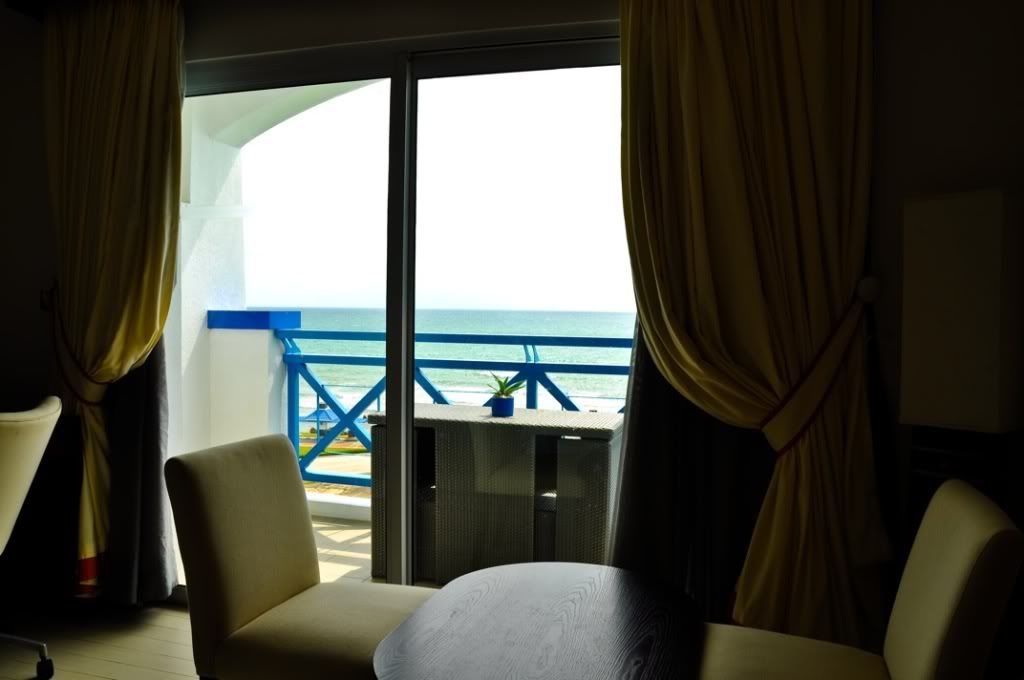 Wondering what's the view from my room?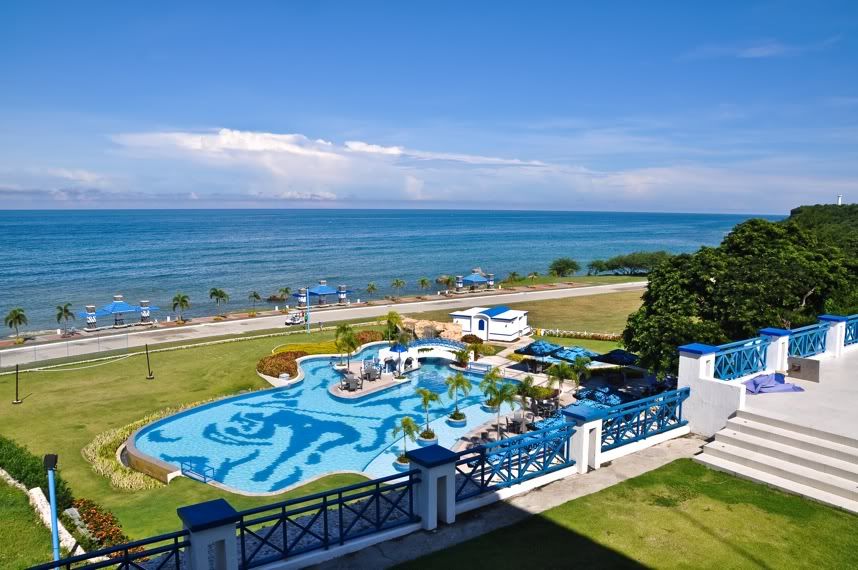 Whew! Need I say more? Just lounging outside the bacony, hearing the sound of the waves and seeing this kind of view spells H-E-A-V-E-N! 🙂
Thunderbird Resorts Poro Point Room Rates:
Deluxe/ Deluxe VO– Php 7,000 for weekdays and Php 7,500 for weekends
Deluxe Suite– Php 16,000 for weekdays and weekends
They have a rainy day promo going on right now until September 30, 2010. Php 4,800 nett on weekdays and Php 5,300 nett on weekends.
The weeday rate applies from Sunday to Thursday, while weekend rate applies during Fridays, Saturdays and Holidays. The rates above are inclusive of 10% service charge and applicable local taxes. Also, the prices above are good for two persons. Extra head (maximum of 4 adults in a room with no provision for an extra bed) will be charged Php 1,000 nett/person/night.
* Note that prices are subject to change without prior notice *
Aside from the accommodation, room rates also include breakfast buffet for two (more on my dining experience at Thunderbird Resorts Poro Point in my next post), use of the swimming pool, Wi-Fi access, 2 complimentary bottled water replenished daily, complimentary daily local newspaper, and welcome drinks. As for us, we were given a fruit platter and chocolates, instead of the welcome drinks. 🙂
With this kind of room, we obviously enjoyed our stay at Thunderbird Resorts Poro Point. There are also a few points that they could improve on though. One, it took some time for the housekeeping to give our requests. We actually had to call again to follow it up. 🙁 Oh, and it seems like the room given to us isn't soundproof as we could hear our noisy neighbors. I'm not sure though if it's just our room as we were given a connecting room. Probably, the spaces of the connecting door causes the sound waves to slip through our room. Hehehe! And lastly, I wasn't really able to enjoy the rain shower because the water pressure wasn't enough. That doesn't mean though that I wasn't able to take a bath! LOL! Thank God, they also have that handheld shower head, which worked perfectly fine. 🙂 Well despite these, we still enjoyed our stay and had a fun and relaxing time in our room. 🙂 Duh, isn't that obvious since a week after, we went back to eat and relax in the paradise of Thunderbird Resorts La Union?! 🙂 Oh, and I got the chance to experience their "Thunderbed" once again! Whew, I felt like floating and lying down on huge chunks of clouds 🙂
Thunderbird Resorts Philippines Poro Point
Poro Point Freeport Zone, San Fernando City, La Union
For reservations call:
(63-72) 8887777 in La Union or
(63-2) 8865555 in Makati Office