Full skirts are back! We've seen it in different lengths in runways. Now, it's time to sport the look. 🙂 Check it out below.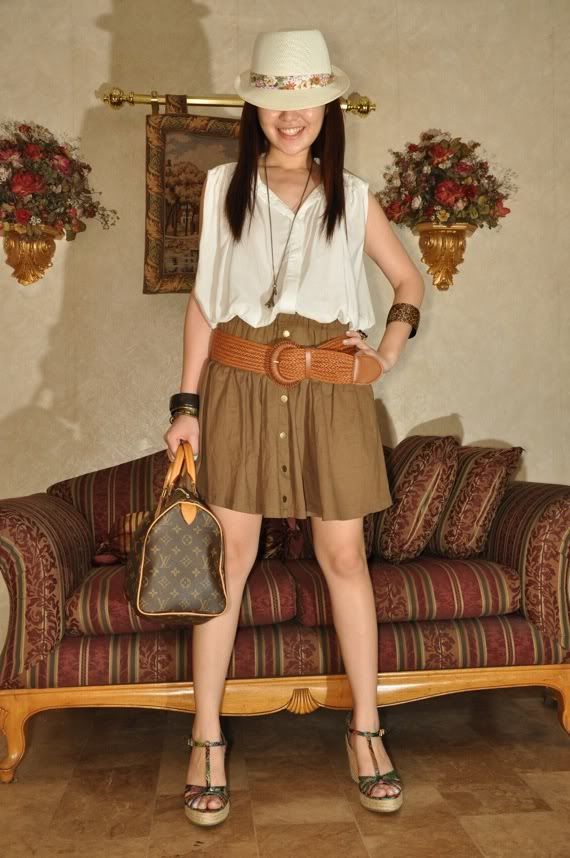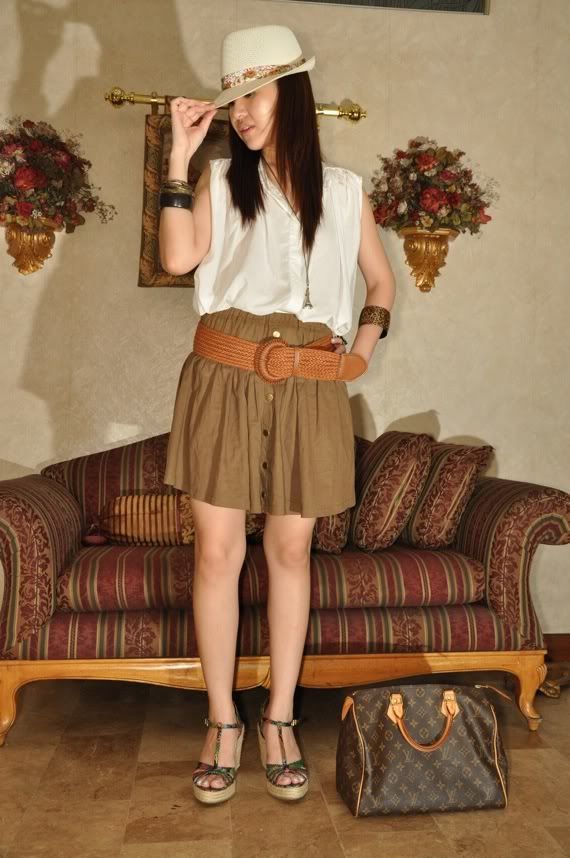 I used an army green full skirt with bronze buttons at the middle. As fashionistas all know, army green is also the color of the season. The army look is all over the runways and magazines too. 🙂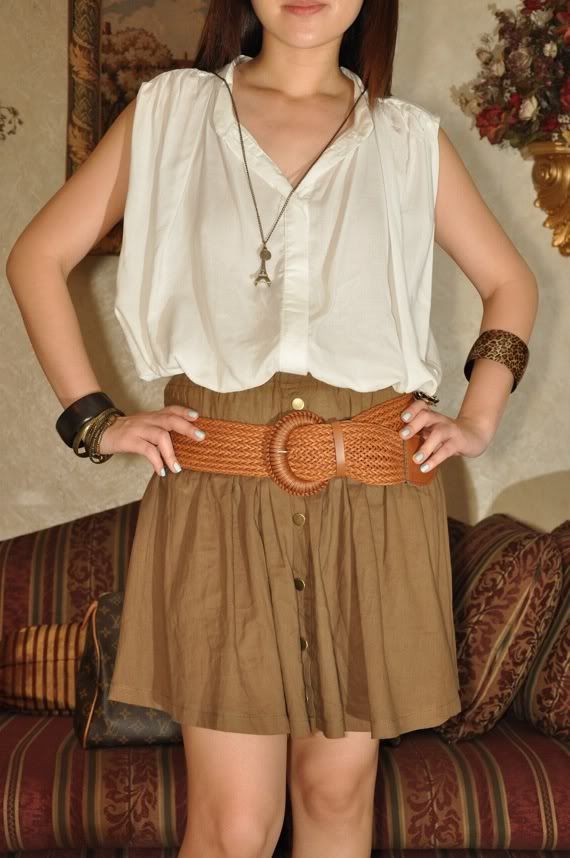 Full skirts are usually paired with fitted tops to balance out the fullness and flowiness of the skirt. A loose top and a full skirt combination can make you look big and lousy. But of course, that's not always the case. In fashion, there's really no strict rules of do's and don'ts. Sometimes going against the rules can make you look fab and a headturner too. 🙂 Of course, it also depends on how you carry yourself.
I opted for a loose white top to pair with my army green full skirt. The blouse doesn't seem to be really loose since it's the kind of cloth that clings to the body. I think that's the trick that made it work with my full skirt. Don't you think? 😉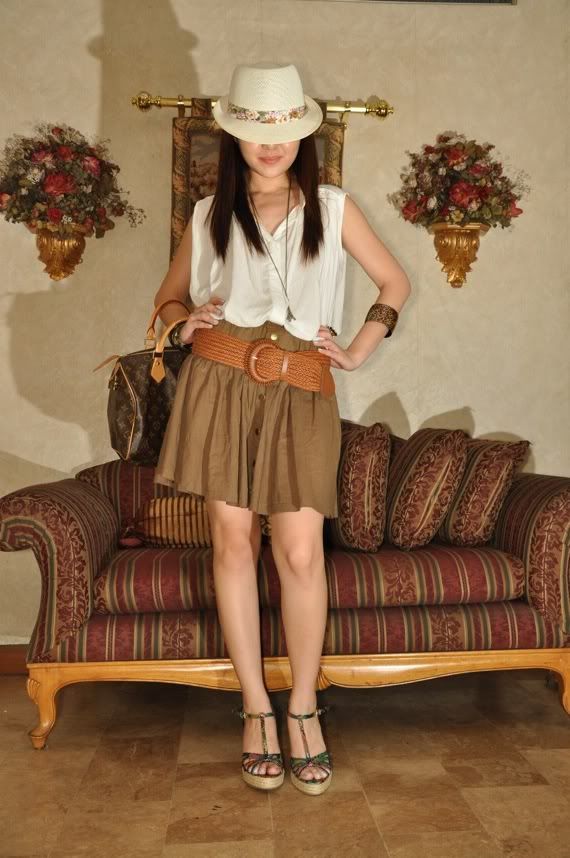 On Lush Angel: K.A.T Collection white blouse and army green full skirt w/ belt; Colin Stuart espadrilles wedge sandals; Eiffel Tower necklace and fedora hat from Bangkok; leopard print cuff from Primark London; H&M bronze and wooden bangles; Accessorize cocktail ring; Louis Vuitton monogram speedy 30
with my dear friend, Kristel, after an event at Marriott Hotel 🙂