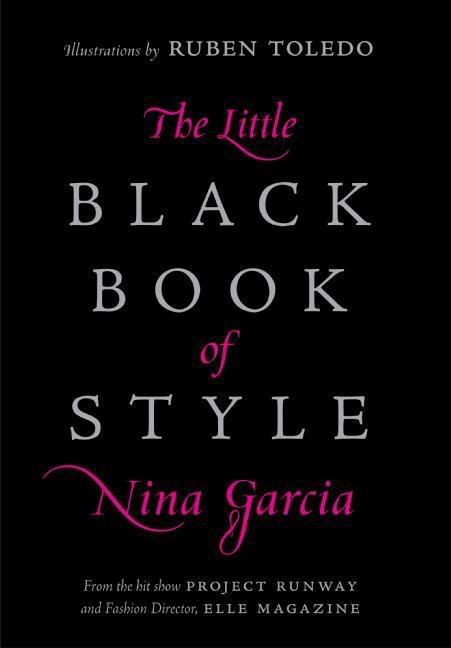 I know two days ago I just posted about The One Hundred by Nina Garcia. That was really a late post since I bought that book two weeks ago. In fact now, I was able to grab her first book! What a loser! I know that The Little Black Book of Style has been out since 2007. And after months and months of searching, finally I have my own! Lucky me since I got it on sale again at Fully Booked! Yay! Okay, probably people who know me find me odd already. I've been talking about too much books this week, huh?! Well, this is different. The Little Black Book of Style, similar to The One Hundred, is sooo easy to read and the illustrations by Ruben Toledo are so chic and fun. I love it! And hello, I honestly think The Little Black Book of Style is also a fashionista must-have. So what's in it???
The Little Black Book of Style informs you on how to feel good about yourself and what should be inside your closet. She gives out guides on what to wear on certain occasions, proper color combinations, plus numerous advices from fashion icons such as Michael Kors, John Galliano, Vera Wang, and many more. The Little Black Book of Style encourages everyone to have your own remarkable style. And what's even interesting is it includes a little bit of history for most of the staples she recommends. Aside from the added knowledge, you'll probably appreciate more each and every fashion item/ staple you have. Those simple trivias will surely amaze you and will urge you to treasure those that you already have.
Oh, can I just say that fashion books, such as this, aren't just for those who mainly need help with their fashion senses. This book has a lot of things to offer! So if you love the fashion world and you haven't read this book, grab a copy now. I really think The Little Black Book of Style is definitely a good read.