As I said, it's not everyday I can run around in heels. Instead of being on the go in boots, as seen in my On The Go outfit post, I wanted something girly and light on my feet. It was a day packed with meetings, but ended it with some play time. 😀
I paired my houndstooth shorts with a chiffon top and a blazer to make the outfit look less casual and apt for my meetings that day.
Here's a closer look of my accessories…
Maximalist it is! Haha! 😀
Thank you Flirt Waxing Lounge for my nail art! 😀
And it's time to play!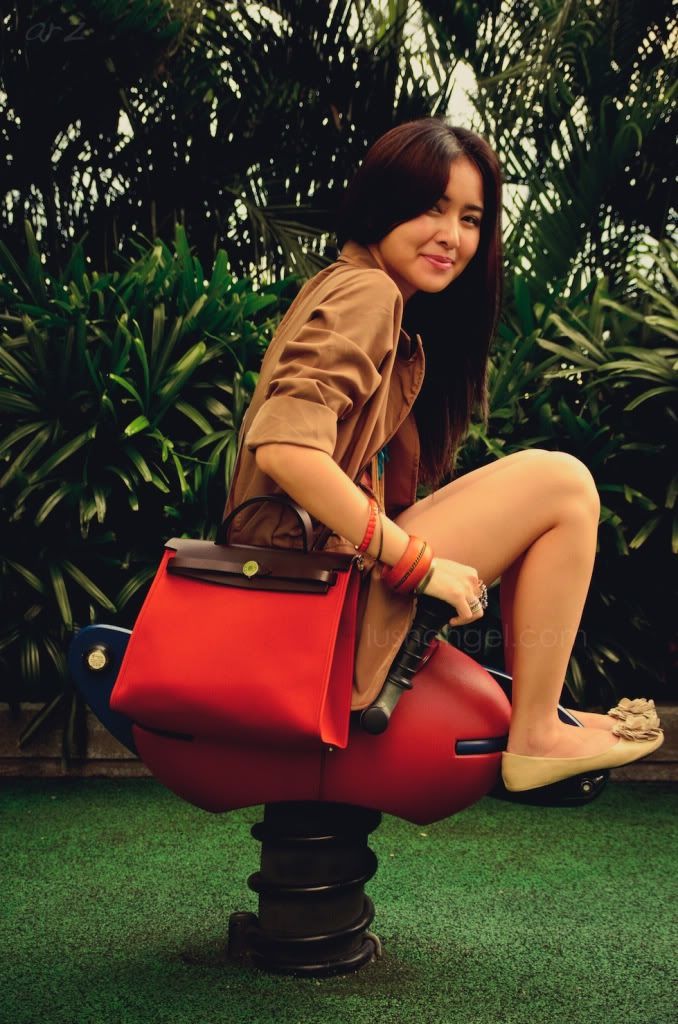 I still can't get over playgrounds, I know! Isn't it obvious in my The Kid In Me outfit post? It's a pure bliss to bring back those days. 😀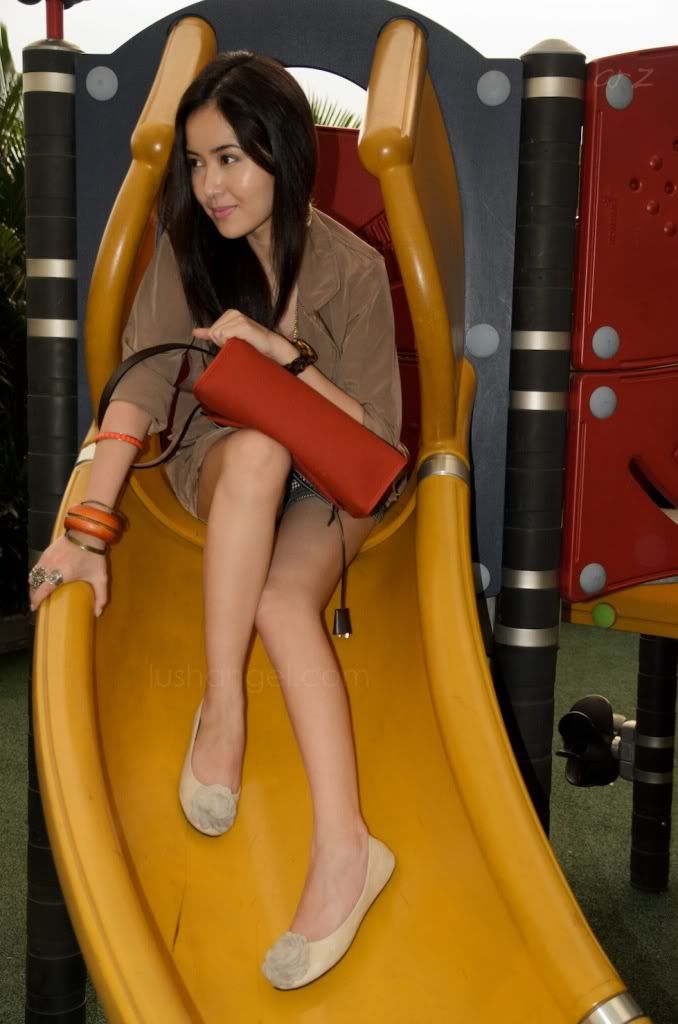 Blazer: Lush Angel
Chiffon top: Lush Angel
Houndstooth shorts: Lush Angel
Necklace: Vincci
Watch: Michael Kors
Bag: Hermes Herbag
Bangles: H&M
Rings: H&M and from bazaars
Shoes: from China