Last December, Michelle and I had a chance to visit Flirt Waxing Lounge in Kapitolyo, Pasig City. Don't be fooled by its name as they're not all about waxing! You'll see later on.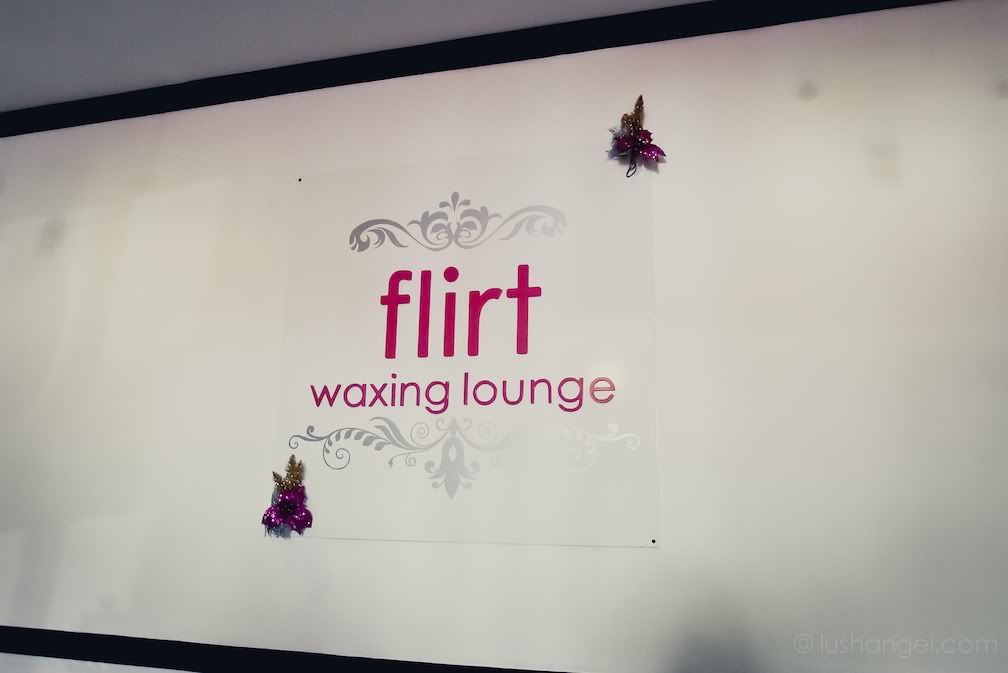 As I opened the door, we were immediately welcomed by their girly themed receiving area. I felt so at home. I believe I mentioned a couple of times how much I love pink and black combination. 😀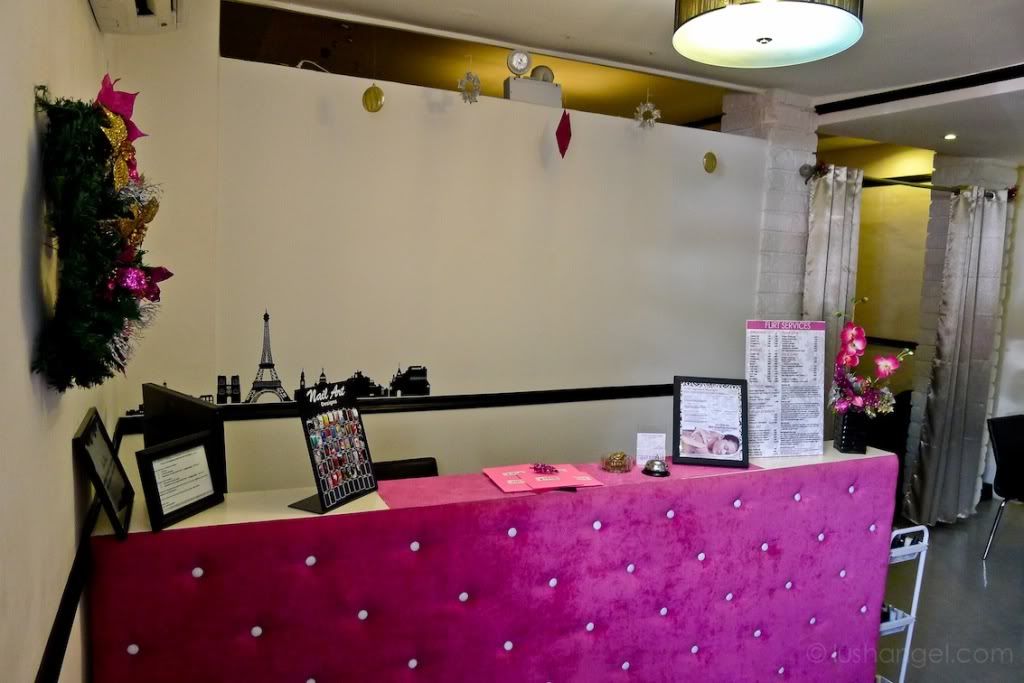 They have tidy rooms where waxing and massage services are done.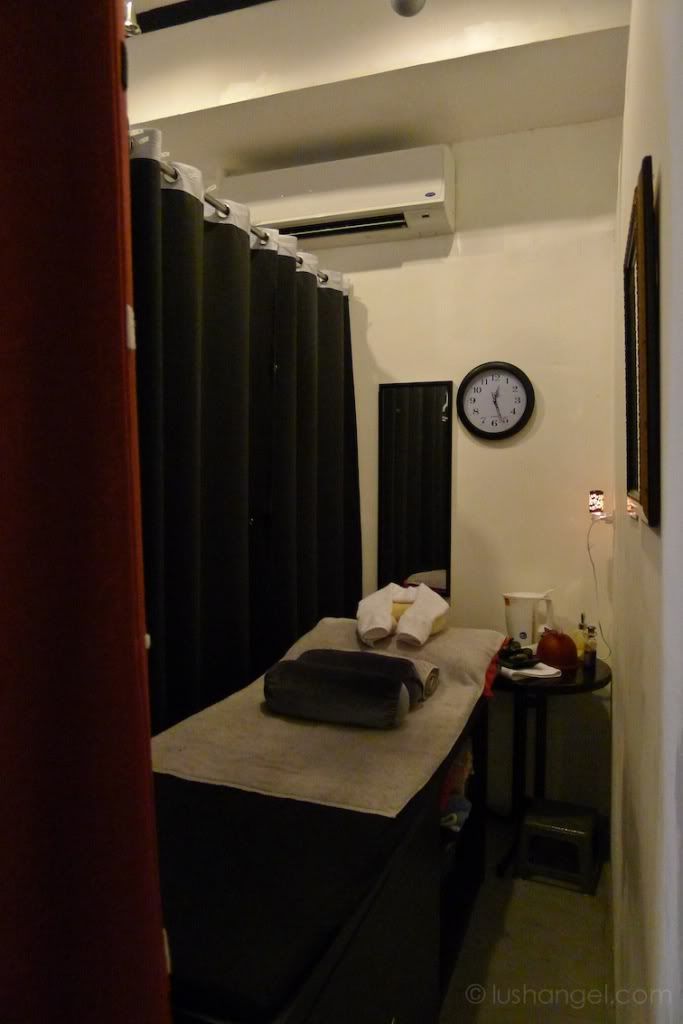 For some reason, I love to do my pampering during lunch time. The bad thing about it is I tend to skip lunch just to get pampered. Tsk. Tsk. Tsk. I do anything for relaxation and beauty indeed. LOL! Well, I bring my food sometimes to the salon. When I don't have time though, which is usually the case, I choose to skip my meal. Bad, I know, so please don't be like me. It's definitely not part of my diet secrets. LOL! This pampering date with Michelle wasn't an exception. It was lunch time when we arrived, but thank goodness we didn't starve! They have a Cafe! 😀 You can have snacks while getting your services done! With their Gourmet Sardine Melt and Dark Chocolate Heaven Milkshake, I wouldn't go wrong. Sardine Sandwich and Chocolate Milkshake are my faves! It was a delicioso meal, enough to satisfy me. 😀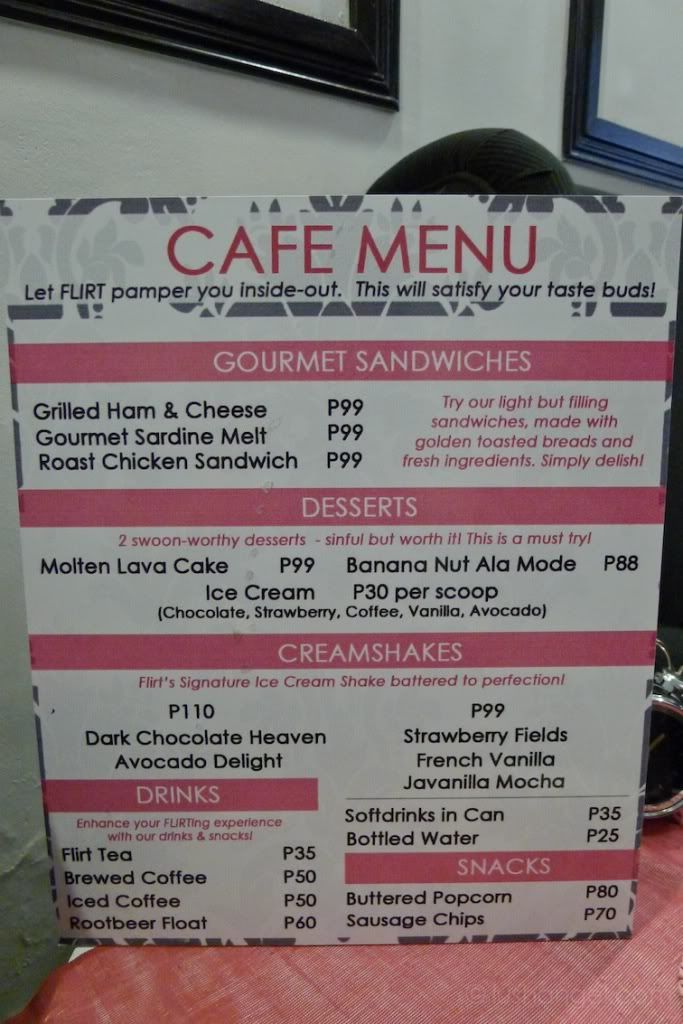 I first had my foot care done while I eat. I tried their Flirt Signature Foot Care (PHP 680).
Here's what they used on my feet: Scrub, Gel Cooler and Jasmine Lotion. The gel cooler was relaxing! The cool feel on my skin makes me want to sleep. Of course, that ain't possible with me and Michelle together! Chika all the way! 😀
I decided to go for a gradient nail polish. My nail artisan used 3 polishes- light, medium and dark. Reminds me of doing an eye makeup! LOL! The lightest color was brushed all over the entire nail. The darkest color was then applied on the tips. The medium shade was placed on the middle, touching the dark polish for some blending effect. Lastly, a clear coat was brushed on top.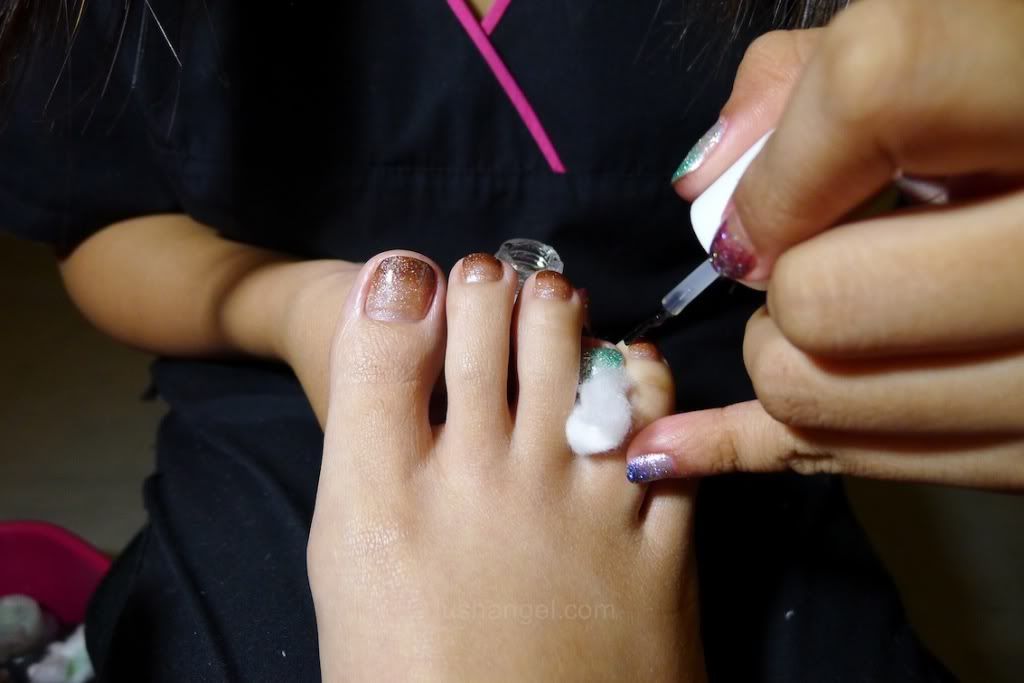 Here's my Brown gradient nails! 😀
As for my hands, I wanted a manicure with basic nail art (PHP 330). It has been a while since I had nail art. They have lots of designs, including the photos in Tintin's (the owner) iPad. I had a hard time choosing, seriously! I like them all! LOL! I wanted something subtle/ simple since I was attending the Blog Awards that week. I didn't want to be in a formal gown with some loud, attention-grabbing nail polish on.
I decided to go for something sweet and simple…
Here's how my very creative nail artist did it:
1. Clear coat/ base coat all over my nail
2. One coat of white tip (just like how french tip is done), but no need for it to be perfect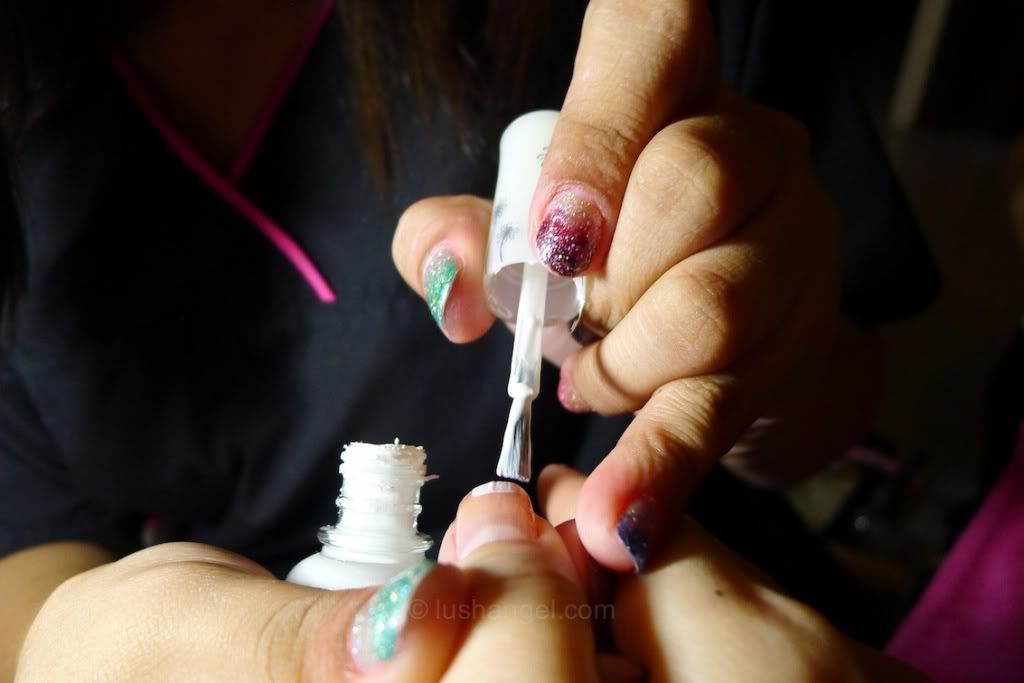 3. One coat of silver glittered polish over the white tip
4. One coat of multi-colored glitter polish from the mid part of the nail to the tip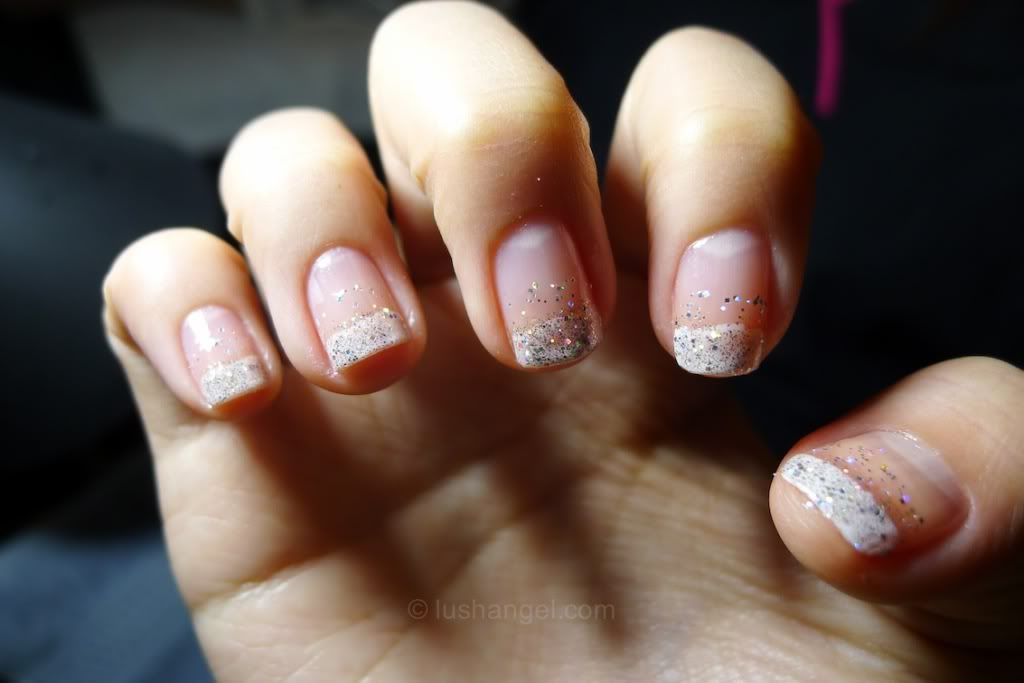 4. Then, the hardest part- draw the flower!
My nail artisan did my nail art with so much ease! She was so fast. It would seem like she didn't had to put so much effort on what she was doing. Oh, and did you notice her nails?! She also had Ombre nail polish in different colors. 😀
Now, I'm ready to go, even with my formal gown on! 😀 I love it! 😀
I can't wait to be back for another nail art session! 😀
Thank you to Flirt Waxing Lounge for a wonderful experience! 🙂
with Michelle and Tintin
Flirt Waxing Lounge offers Nail Care, Face and Body Waxing, Eyelash Extension, Makeup  and Cafe. See, I told you not to be fooled by its name! It's a one-stop beauty lounge! 😀
Flirt Waxing Lounge
91 East Capitol Drive, Bo. Kapitolyo, 1603 Pasig, Philippines
(+632) 5848819