One late afternoon, I decided to relive the kid in me. I remember going to the park every weekend with my family when I was young. My happiness was to sit on the swing, play see saw and run up and down the slide. Sometimes it feels so good to bring back those days when everything was so simple. I just want to be carefree like a kid once again! 🙂
The chambray shorts have heart prints on it, adding fun to the ensemble. I thought of pairing it with a sheer blouse, giving a fresh, light and breezy vibe to the outfit.
Since it was sooo windy that day, I had the chance to wear my fedora hat again. My hair goes all over my face without it! Thankfully, I brought a headgear with me! 😀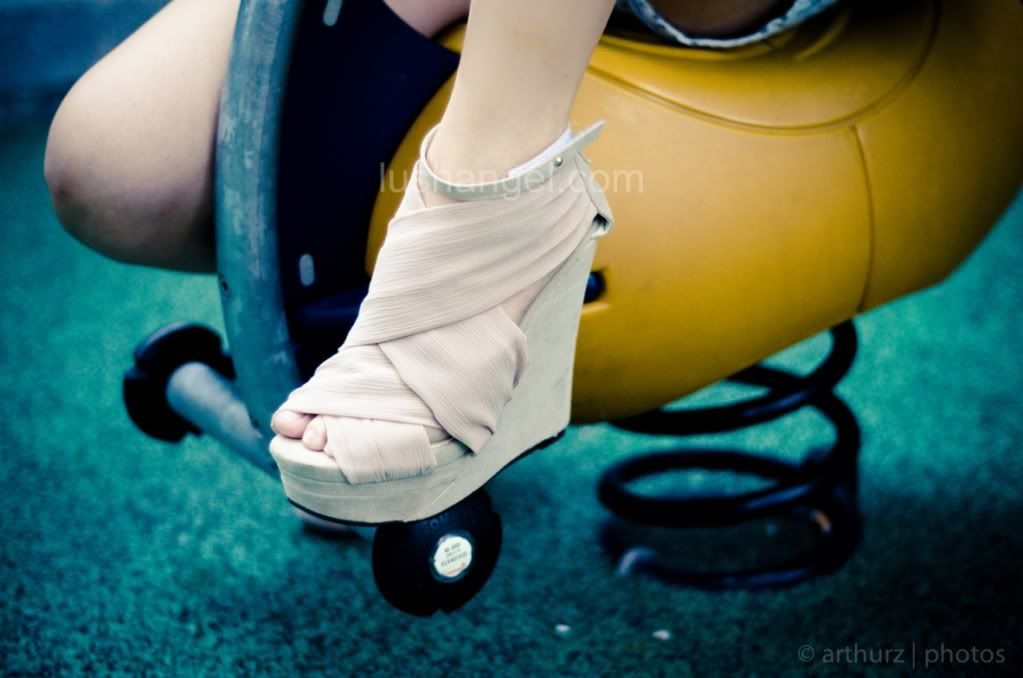 I decided to go for my pastel bandage wedge to go with my cream top and light blue shorts.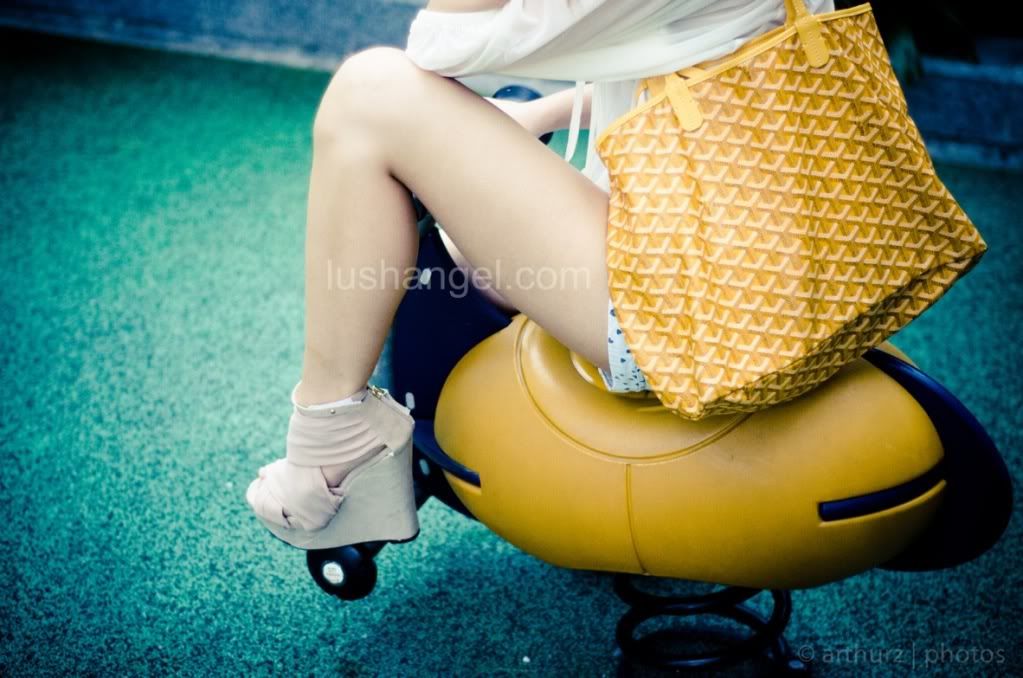 Of course, a pop of color in an outfit would always be a plus, so I used a yellow tote.
Blouse: H&M
Shorts: Cotton On
Wedge: online store
Tote: Goyard St. Louis PM
Cuff: Cotton On
Watch: Police
Hat: from Bangkok
Earrings: from a bazaar