Don't you just miss The Corrs??? Well, I damn do!!! 😀 I remember playing their songs over and over again back when I was in high school. In fact, I even have a DVD of their music videos that I still play in the car every now and then. Their voices are just so soothing to the ear. Their songs really make my day! 🙂 Aside from their music, I find The Corrs sister gorgeous too! Don't you think? 😉
Anyway, why am I talking about The Corrs all of a sudden?
Andrea Corr will be having a concert here in the Philippines for her Lifelines Tour!!! There will be 2 venues of the concert- Araneta Coliseum on October 16, 2011 and Waterfront Hotel Cebu on October 18, 2011. Show starts at 8:00pm.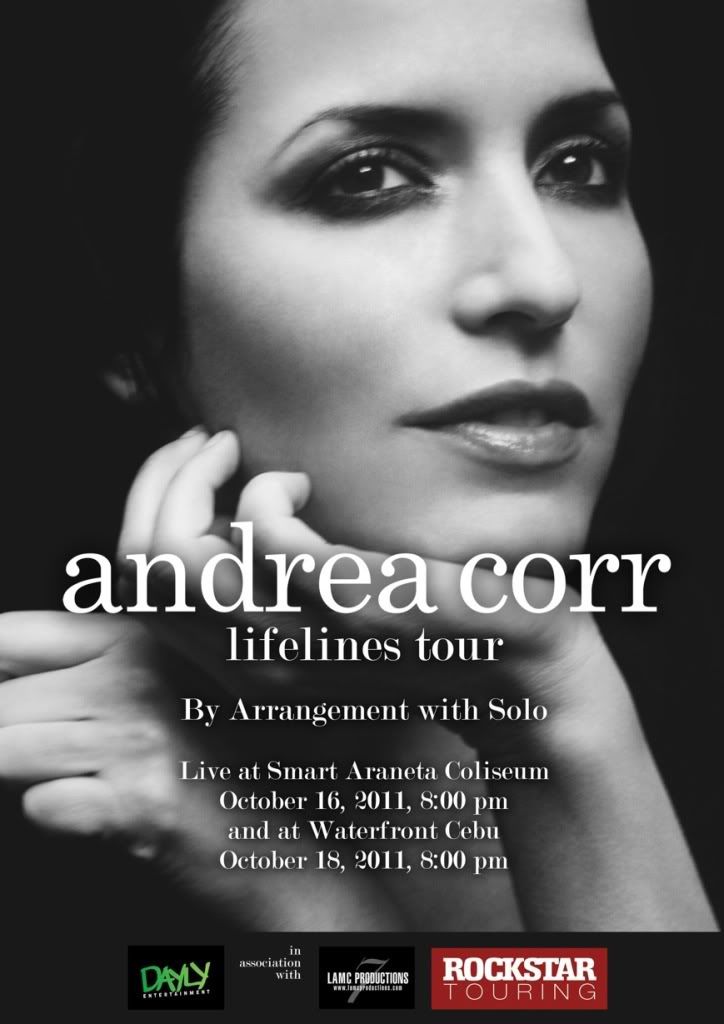 Ticket prices (for Araneta Coliseum) are as follows:
PATRON VIP Php 4,500
PATRON REGULAR Php 4,000
LOWER BOX Php 3,000
UPPER BOX A Php 2,500
UPPER BOX B Php 1,500
GEN AD Php 500
For more information, visit Ticketnet or call (632) 911-5555