When it comes to intimate apparel, we don't have much choices here in the Philippines- and I'm not talking about styles alone, but sizes too. Top-heavy Filipinas usually have to buy abroad just because sizes available here in the country are very limited. Last week, I attended the press launch of Pink Kurve, owned by the couple Carlo and Kaye Garcia.
They are also the people behind Hot Pink Lingerie. The couple re-evaluated their business and thought of venturing into intimate apparels that cannot be found in the country. Currently, Pink Kurve houses international brands such as Pull-in, Body Wrap,  Sassybax and Le Mystère.
Le Mystère, a New York-based brand renowned for its "it's all about fit" design technique,  caters to all shapes and sizes—ranging from 32A to 44G.
For the young and young-at-heart, Pull-in is comprised of fun prints from colorful cupcakes to comic book superheroes, SpongeBob SquarePants to Star Wars. Pull-in's collection includes boxers, lingerie, and loungewear which are designed in France and manufactured in Europe.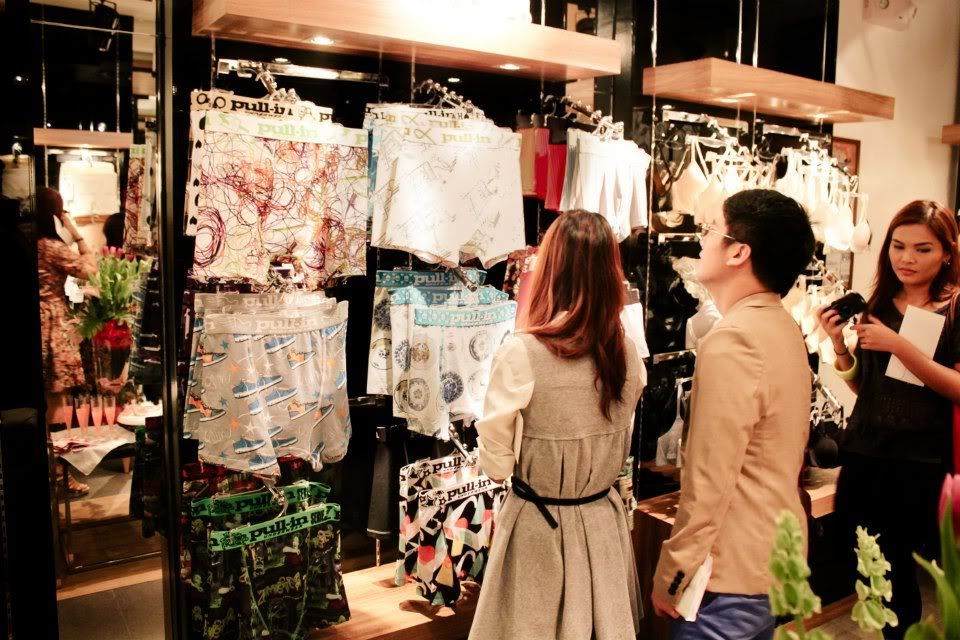 Body Wrap, a Canadian shapewear brand, features seamless pieces designed to complement a woman's figure and be comfortable enough to wear every day. Each style has panels with different levels of control that maximize the effect on targeted areas, while enhancing others, creating the illusion of a trimmed body. Apart from basic neutral tones, Body Wrap also includes a bridal collection, as well as bold prints for the more daring ladies out there.
Sassybax is a line of revolutionary bras made of microfiber nylon and spandex. Sassybax seamless bras virtually eliminate bulges around the back and torso, giving women that svelte silhouette. The "Torso Trim," which doubles as a bra and camisole, creates an hourglass figure by comfortably compressing the tummy and midriff sections.
What makes Sassybax more unique, however, is the "Celebrate Life Bra," the first-ever all-seamless bra for post-mastectomy patients. The special bra features a 360-degree-no-seam knit construction and a step-in function with no hooks or clasps, making it highly comfortable for breast cancer survivors.
Here we are all happy checking out the new Pink Kurve boutique at Rockwell Powerplant Mall!
with Kira
with Paul, Aisa, Ana, Krissy, and Martha
*Store photos are from ARC PR.
Thank you Pink Kurve and ARC PR!
Pink Kurve is located at 2/F Powerplant Mall, Rockwell, Makati City