Finally, Man of Steel, will be shown in theaters this week. It was quite a long wait, especially to all the Superman fans out there. I can clearly remember how my family bonded over Superman movies. Oh dear, my age is becoming too obvious! LOL! But seriously, I'm pretty sure girls and guys who are Superman fans have waited for so long. With the Man of Steel back on big screen, it's time to feel like a kid again! 😀
Of course, watching movies won't be complete without munching on anything. If others would love to eat chips or popcorn, my family feels incomplete without holding a bar (or should I say bars) of chocolates. I can't deny, we are chocolate lovers. I was like born with it. LOL! My mom would always buy a pack of Nestle Crunch with 6 bars in it. We are 5 in the family and there would always be 1 left. And guess what, my brother, sister and I would fight over it! Haha! Also, I would never forget how I eat my Nestle Crunch when I was a kid. I would eat the embossed-like edges of the bar first until I leave the letters C-R-U-N-C-H. Yes, I take my time to savour my chocolate. Haha! This is why when I see Nestle Crunch in candy stores or supermarkets, it brings back a lot of childhood memories, just like Superman. Ahhh… signs of ageing is that you?! Sad but true! Haha!
Anyway, enough reminiscing! I'm bringing some good news to all! Our good friends from Nestle Crunch is giving away Man of Steel Movie tickets for June 12, 2013 (Wednesday) 4:30pm screening at Trinoma Mall! There would be 10 lucky winners with a pair of tickets each, so that's a total of 20 movie tickets! 😀 Thank you Nestle! Now here are 4 super simple steps!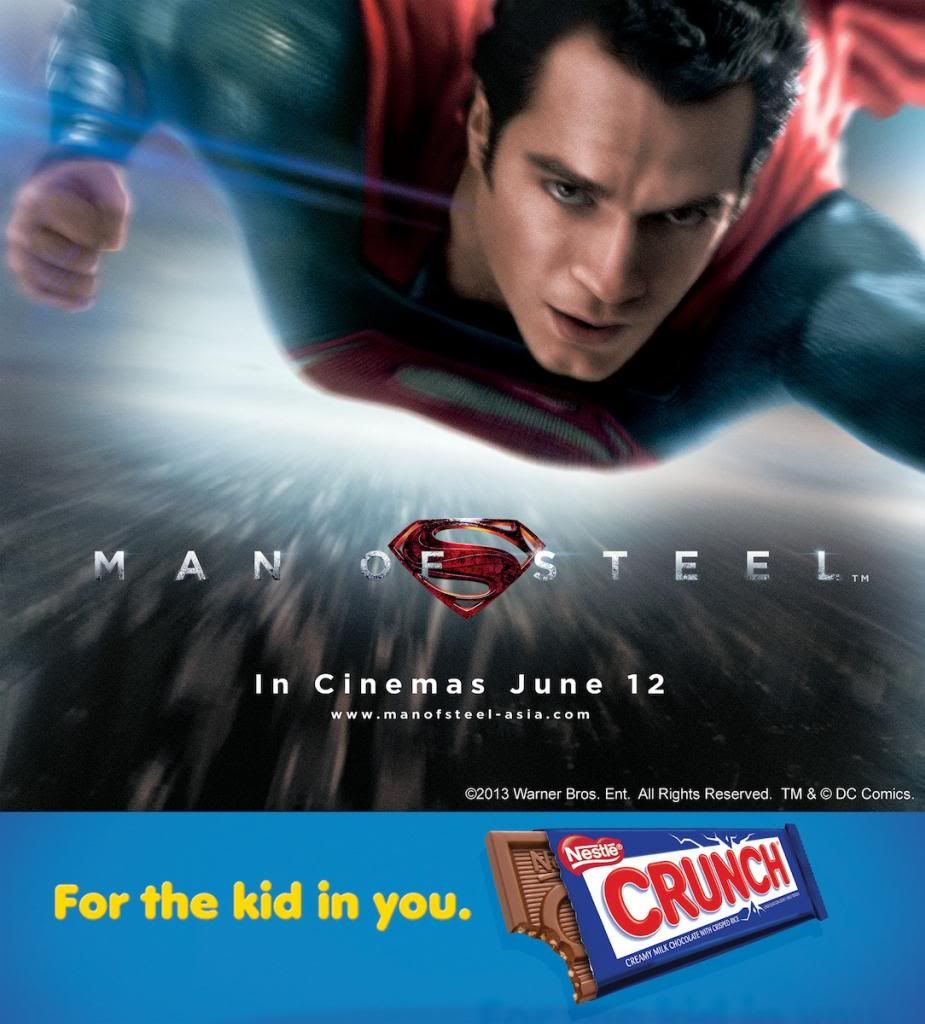 1. Follow Lush Angel on Facebook (https://www.facebook.com/lushangelblog)
2. Follow Nestle Crunch on Facebook (https://www.facebook.com/crunch.ph?fref=ts)
3. Follow Lush Angel on Twitter (https://twitter.com/lush_angel)
4. Leave your Full Name on the comment form below.
Reminders:
Giveaway will end on June 10, 2013 (Monday) 11:59 pm.
Make sure you're available on the day of the movie screening, which is on June 12, 2013 (Wednesday) 4:30pm screening at Trinoma Mall.
Winners will be chosen via random.org.
10 winners will be chosen with a pair of tickets each.
Winners will be announced here in my blog.
For all Superman collectors, I have more good news! Nestle Crunch will have the limited edition Superman tin cans (with 6 bars of chocolates inside). It will be available by June 17, 2013 in major supermarkets nationwide for only PHP 260 (SRP)!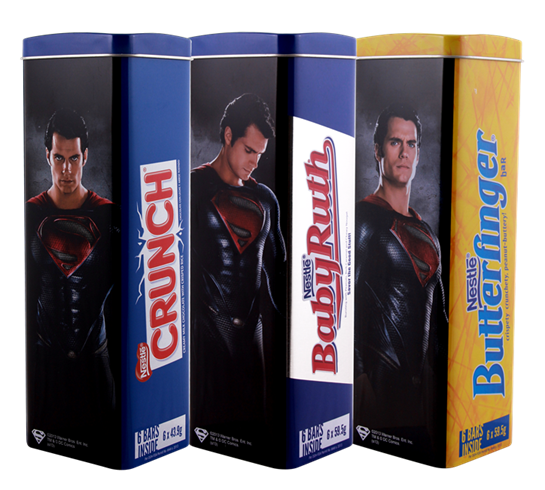 Good luck to all! 😀