Flawless recently introduced its most advanced facial treatment yet called Cell Booster Infusion Mask.
"In a nutshell, Cell Booster Infusion Mask is designed to perform two main functions: one, to combat the effects of and protect the skin from the destructive free radicals that we encounter every day; two, to rejuvenate and improve our skins' cell architecture by nourishing it and encouraging the tissue regeneration process."
Cell Booster Infusion Mask allows the delivery of essential nutrients to the skin at cellular level. Using an advanced cellular repair hydrogel mask which contains highly concentrated essence of cell-activating nutrients, it promises to increase the skin's elasticity, minimize pores and the appearance of fine lines and wrinkles while giving the skin an undeniable glow.
I had the chance to experience this newest facial treatment at their SM Megamall branch. Thank you Flawless! 😀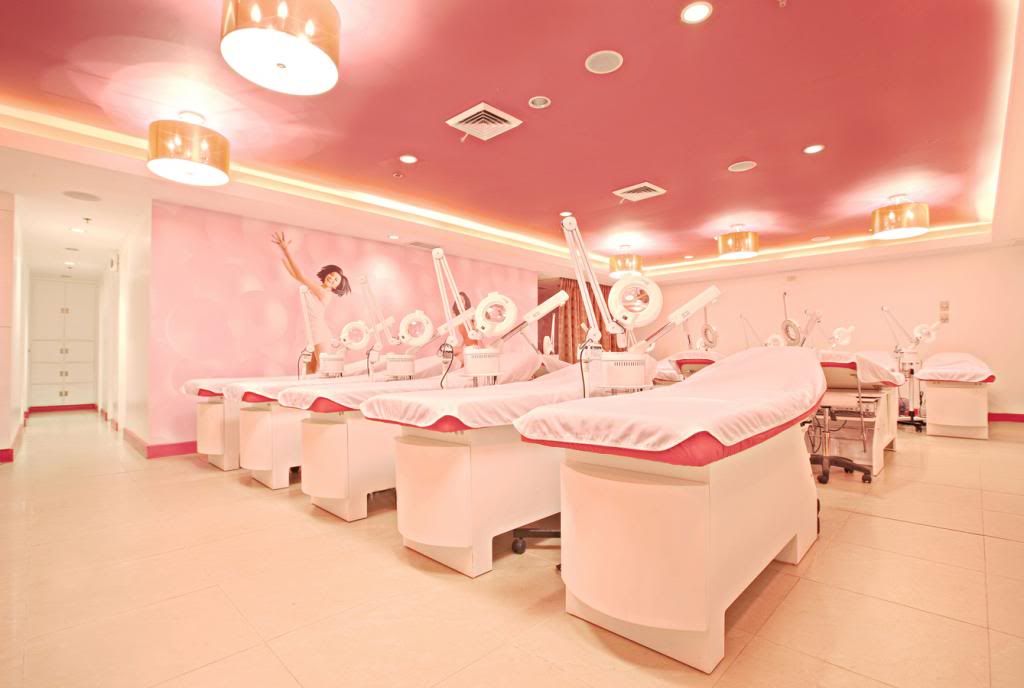 The therapist did the usual facial routine- cleanse, steam, and extraction of blackheads and whiteheads. The powerful Cell Booster Infusion Mask followed and I immediately felt a very slight sting around my mouth. I was informed that it's normal. In fact, it means it's working and it's delivering those nutrients into my skin. Here I am during the treatment. Thanks to Arnie Villanueva for this shot. 😉
To let you see the hydrogel mask better, check out Seph Cham modeling for Cell Booster Infustion Mask! Woot! 😀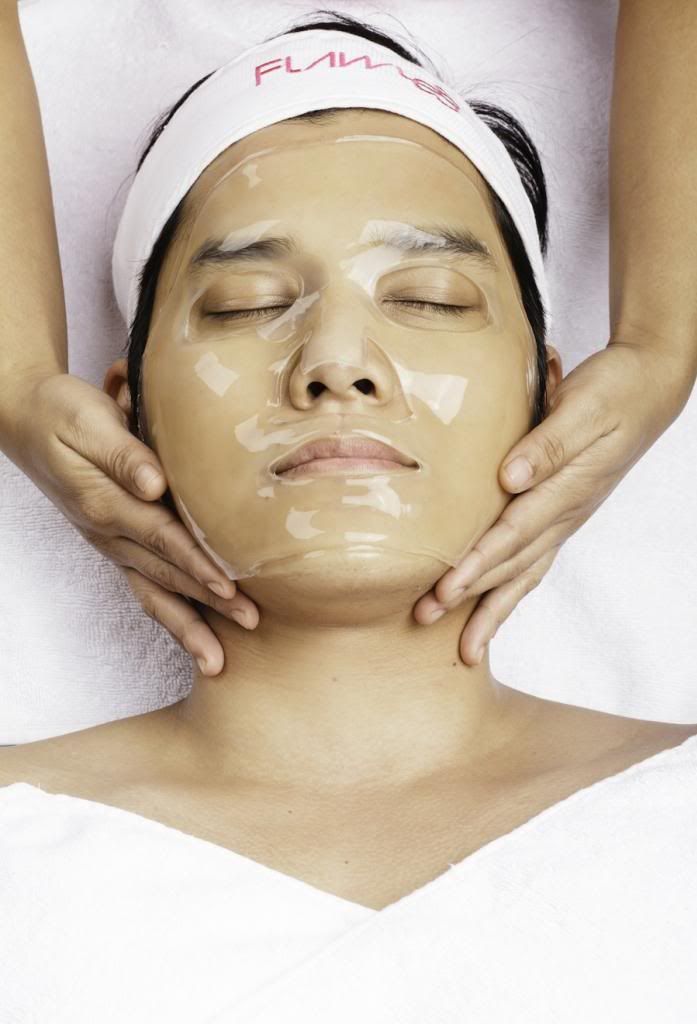 Right after the treatment, my skin felt so soft, fresh and hydrated. Of course, I didn't see my pores and fine lines minimized right away. Results are not instant. You can probably expect to get such when you do it continuously, preferably once a month or as prescribed by the dermatologist.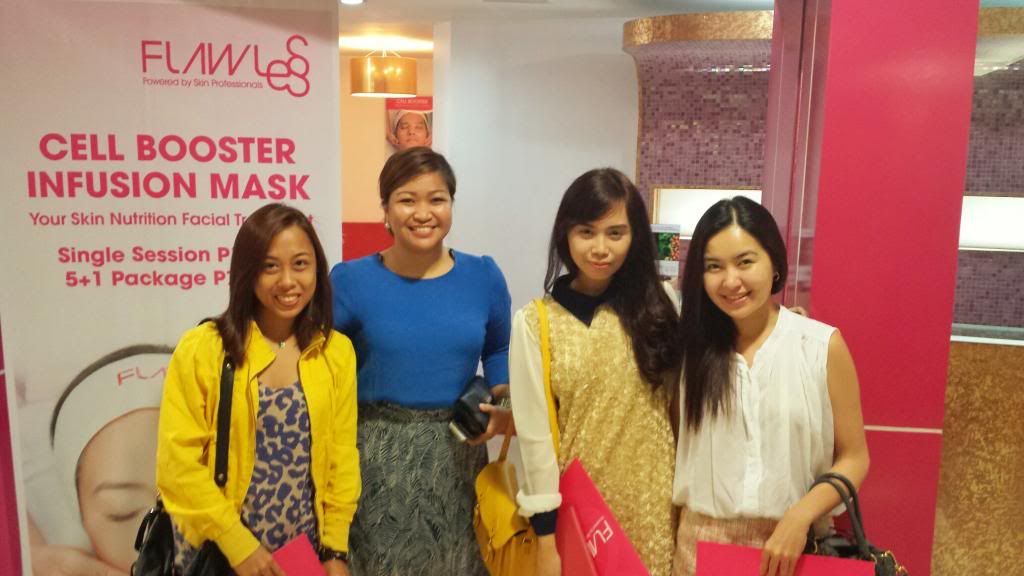 Again, I'd like to thank Flawless for the invite and for letting me experience their most advanced facial treatment to date, Cell Booster Infusion Mask.
For more information, you can check out their website https://flawless.com.ph/ or follow them on Facebook, Facebook.com/FlawlessFaceandBody and Twitter, Twitter.com/MyFlawless.
For instant beauty, fashion, travel, foodie, or random updates from me, LIKE lushangelblog on FACEBOOK, FOLLOW  lush_angel on TWITTER and lush_angel on INSTAGRAM.