Summer is always associated with fun and bright colors. No doubt, when we're at the beach or when we're out for some casual event, it's almost automatic that we choose to wear our bright and printed summer pieces. But how about on those occasions when we need to be a bit prim and proper, for example attending a cocktail party, going on a date in a fancy restaurant, or lounging with your girl friends? When it comes to less casual dressing, I'm pretty sure the most common choice would be the basic colors. But why limit yourself to such? Why not bring out the summer fun from day to night? Let's chase summer with these outfit ideas for different occasions.
We usually see dark colors during cocktail parties. Be the light in the dark with something bright and loud. Haha! I actually mentioned in my Mango Magnified Spring Summer 2013 post how much I love yellow dresses. It's a head turner color for me.
The cut of the dress is also perfect for such occasions as there's no need to be bothered with bulging tummy. Hehe! Now, who says comfortable dressing can never be achieved in formal gatherings, huh?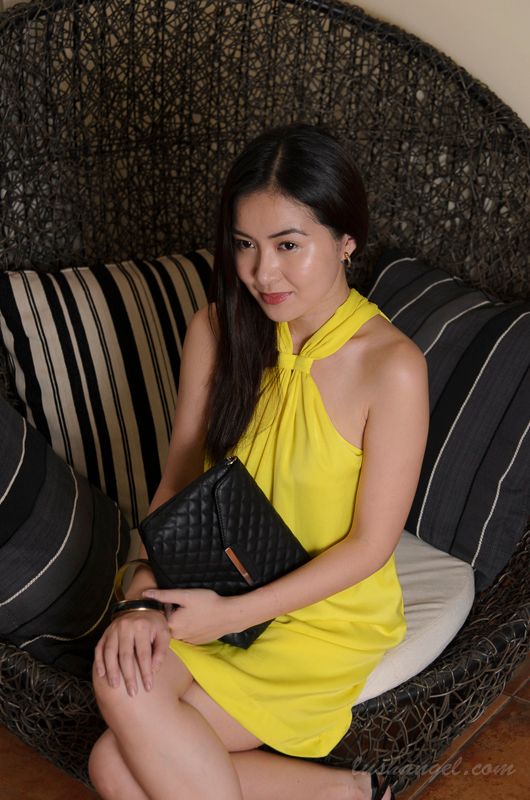 Since my dress is bright enough to scream summer, I went for the basic black for my shoes, bag and accessories.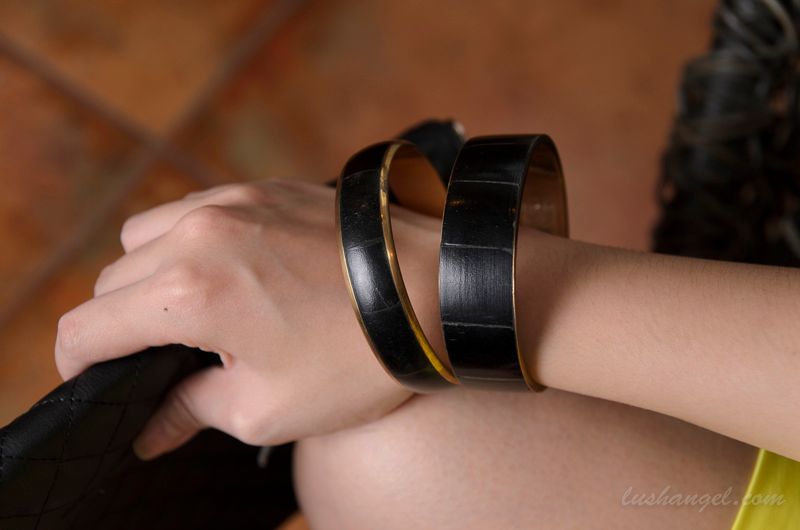 Going out on a date with a guy for the first time? What can be an ideal dress? Tip: If you're out on a blind date or first date, keep everything classy. Please keep your ultimate mini skirt inside your closet. You don't want to send the wrong signal to the guy. 😉 Let's go for a romantic look.
I chose a soft peach dress with the perfect length. The chiffon fabric is a little below the knee, but the lining underneath is a little above the knee.  I love the details too. Aside from the color, the layering and the braided straps add sweetness to the outfit.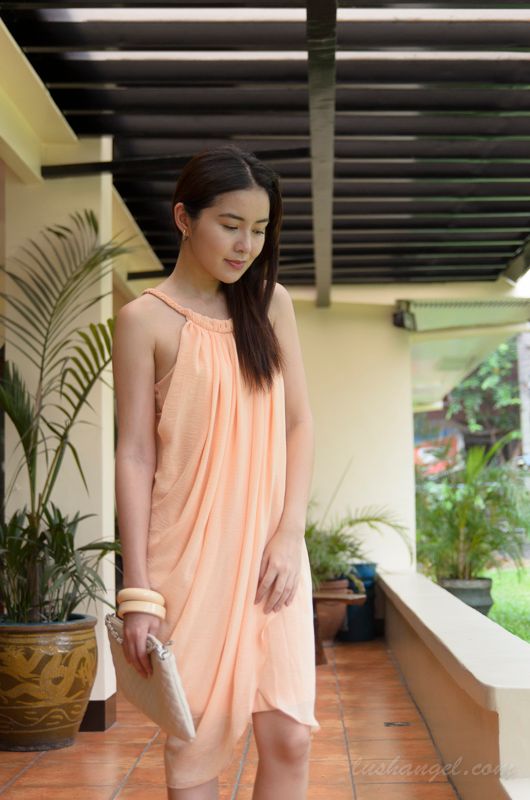 To keep that romantic vibe going, I went for cream and nude for my accessories.
It's time for some chill night with your girlfriends. What can be a possible outfit aside from your usual shorts/ skirt? Go for the printed pants fever. Pair it with an embellished top and sky high heels and you're good to go.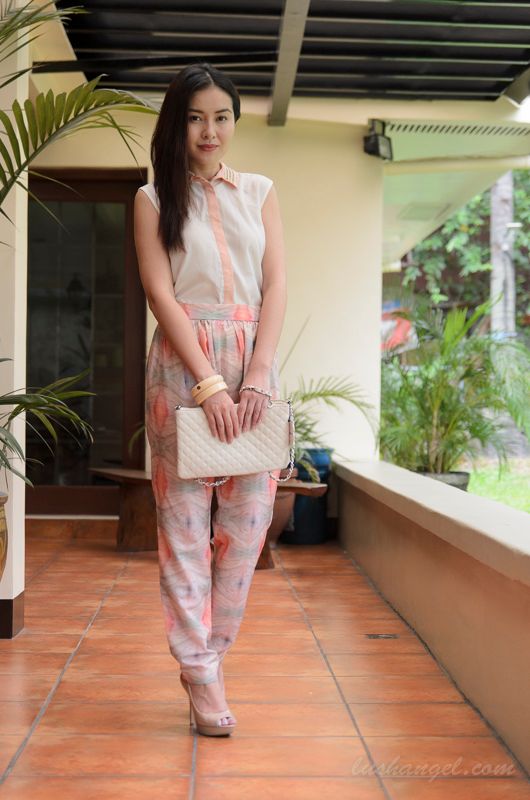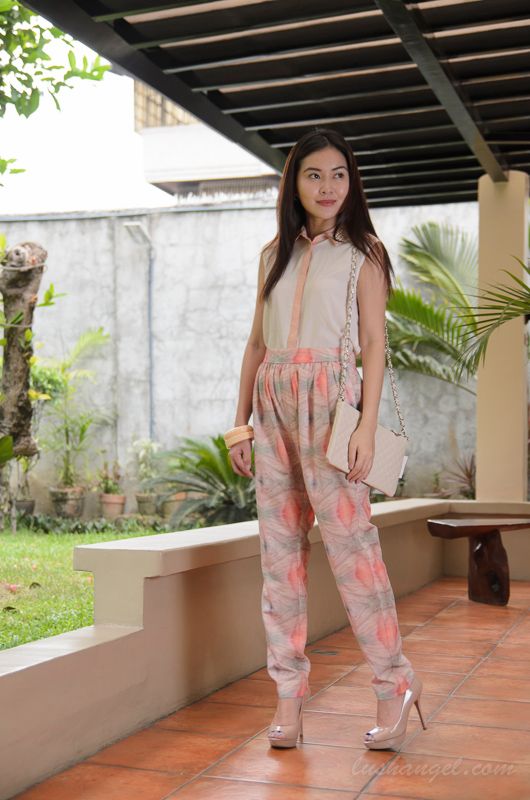 Summer nights should not be boring. Who said prints and summer colors can be too casual? I guess not! 😀
Clothes: Mango
Shoes and Accessories: Mango
Follow MANGO!
Facebook: http://facebook.com/mango.com
Twitter: http://twitter.com/Mango
YouTube: http://youtube.com/mangofashion
Instagram: @Mangofashion
Pinterest: http://pinterest.com/mangofashion