The last time I wore this oversized blouse, I kept the vibe relaxed and casual (as seen in THIS POST). Now, I'm dressing it up by pairing it with a mullet skirt.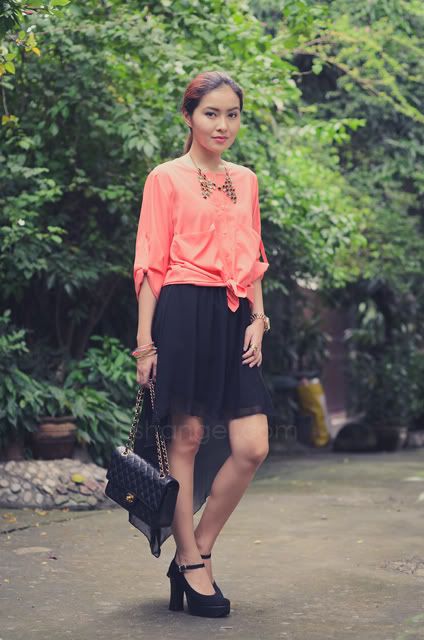 Instead of tucking in the blouse or wearing it as is, why not tie the two ends together? It gives a twist to your usual oversized blouse.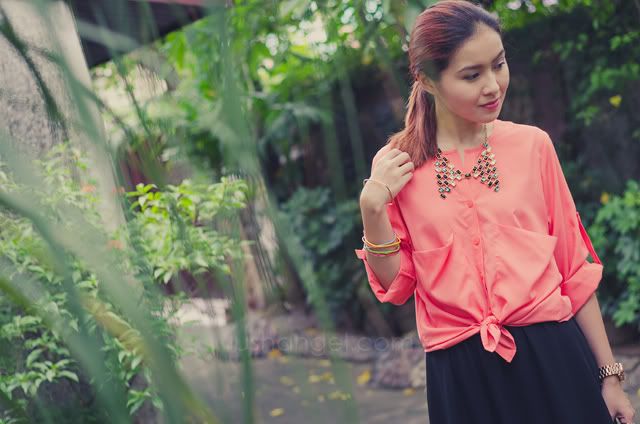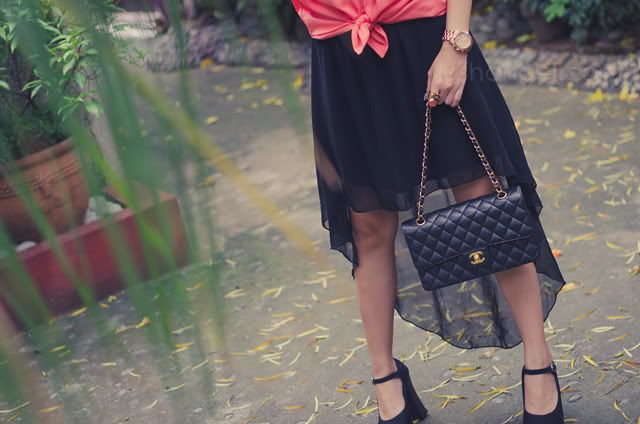 Of course, dressing up a casual piece entails pairing it with the right accessories too.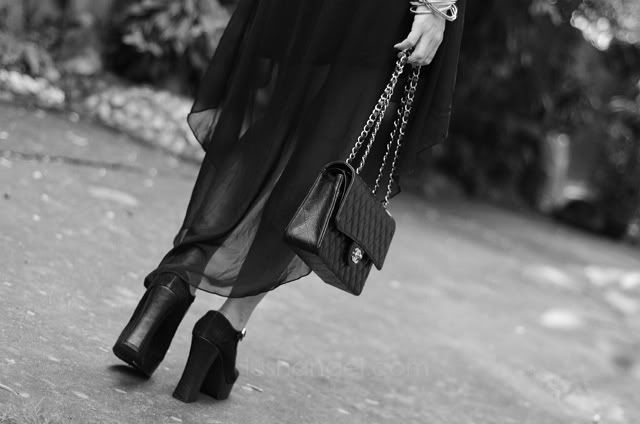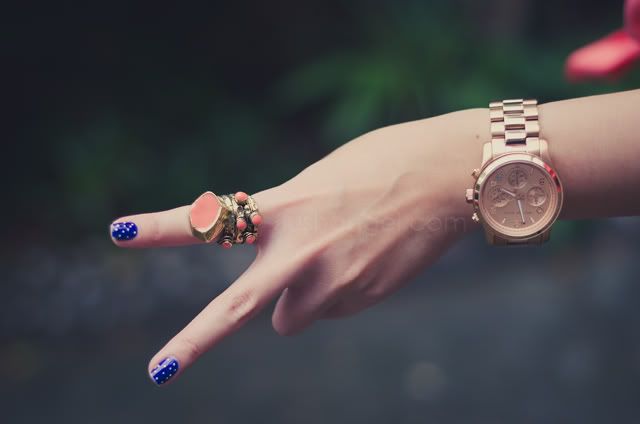 Thanks Beauty & Butter for my nails! 😀 More about it in my previous post.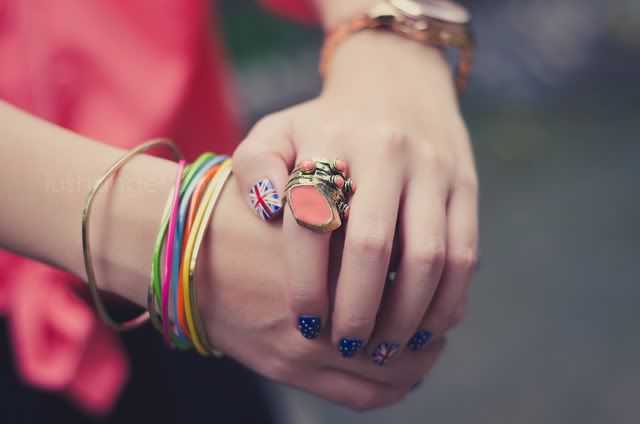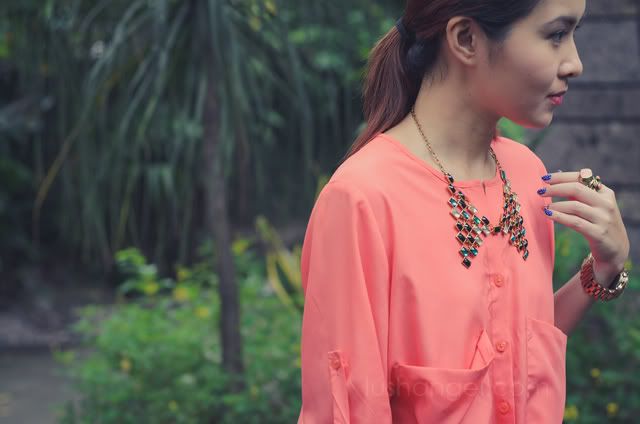 I also played with colors to keep the look fun and alive. 😀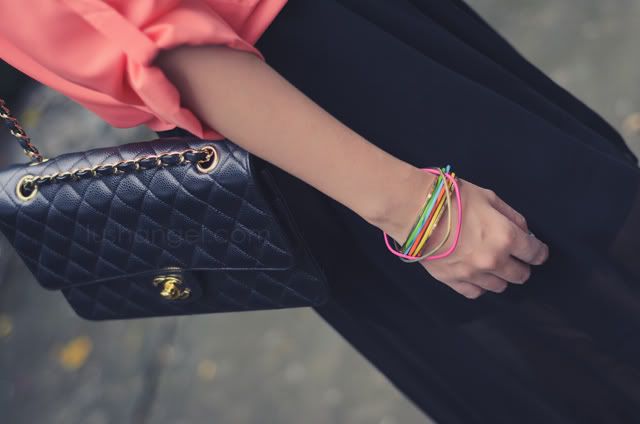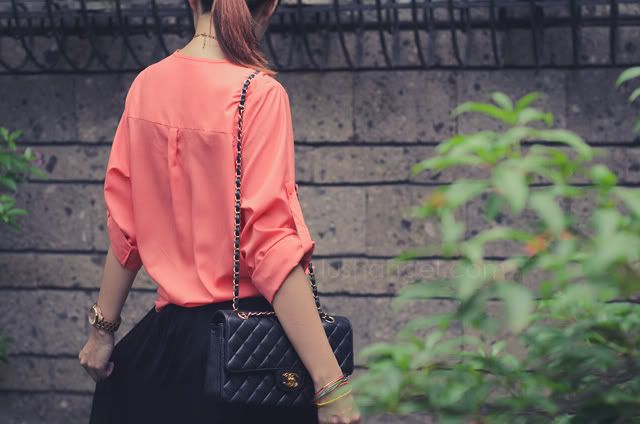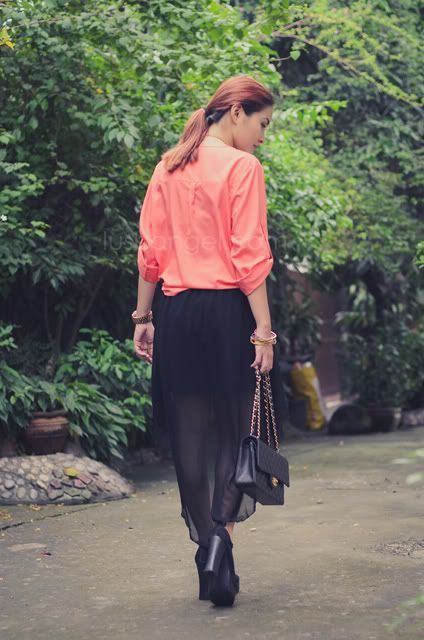 Blouse: Giordano
Skirt: Hawte Shoppe (dress worn as skirt)
Shoes: Pavla
Purse: Chanel Flap Bag
Watch: Michael Kors
Bangles, Necklace, Ring: order at [email protected]