Majolica Majorca's counter always gets my attention whenever I pass by one. I'm a sucker of pretty little things and I'm sure you'll agree with me how adorable Majolica Majorca's makeups are. They are sooo cute and feminine- and their Puff de Cheek isn't an exception! This is actually my first blush from Majolica Majorca. Puff de Cheek has already been part of their previous collection, but all of them are matte. Now, they added two more shades from their Psychedelicious collection. I have with me their latest Cherry Macaron. Let's see what's beyond this cutesy packaging.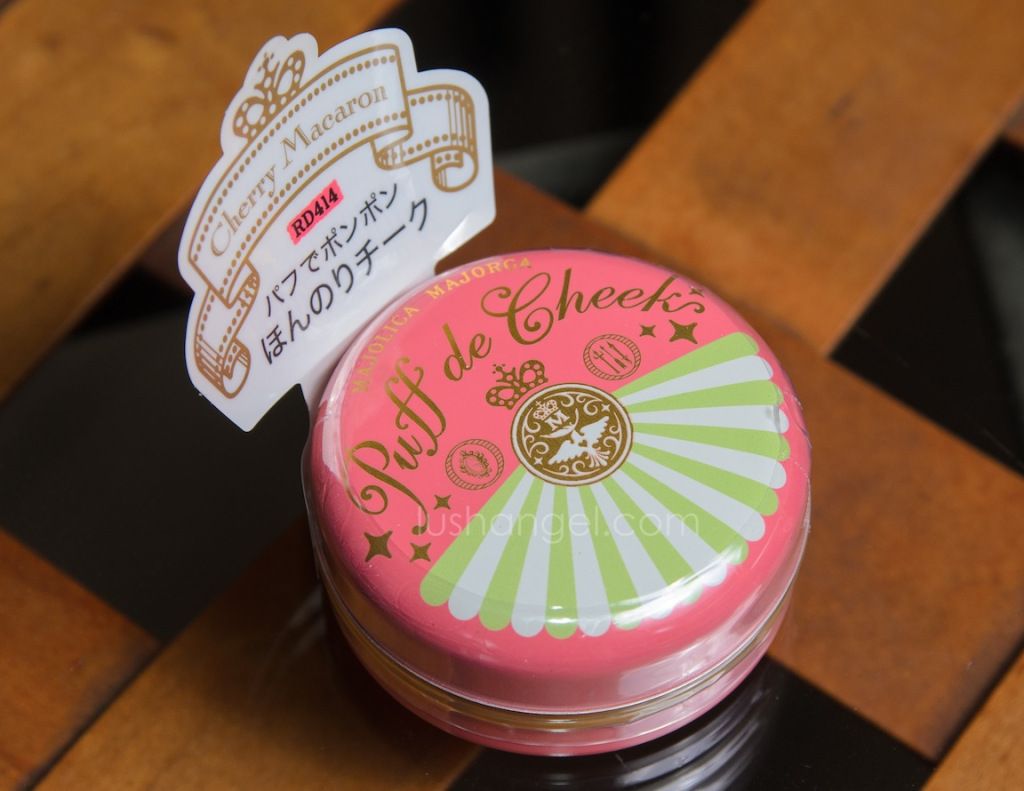 Product Information
Pat, pat with a powder puff! Soft cheeks every time without fail.
No special technique needed for a beautiful finish! Bright, riveting color all day long. A fluffy puff included.
I love it because…
it has lovely tin can packaging, which looks like a tiny French Macaron. Yum!!!
it comes with a cute ribbon puff applicator.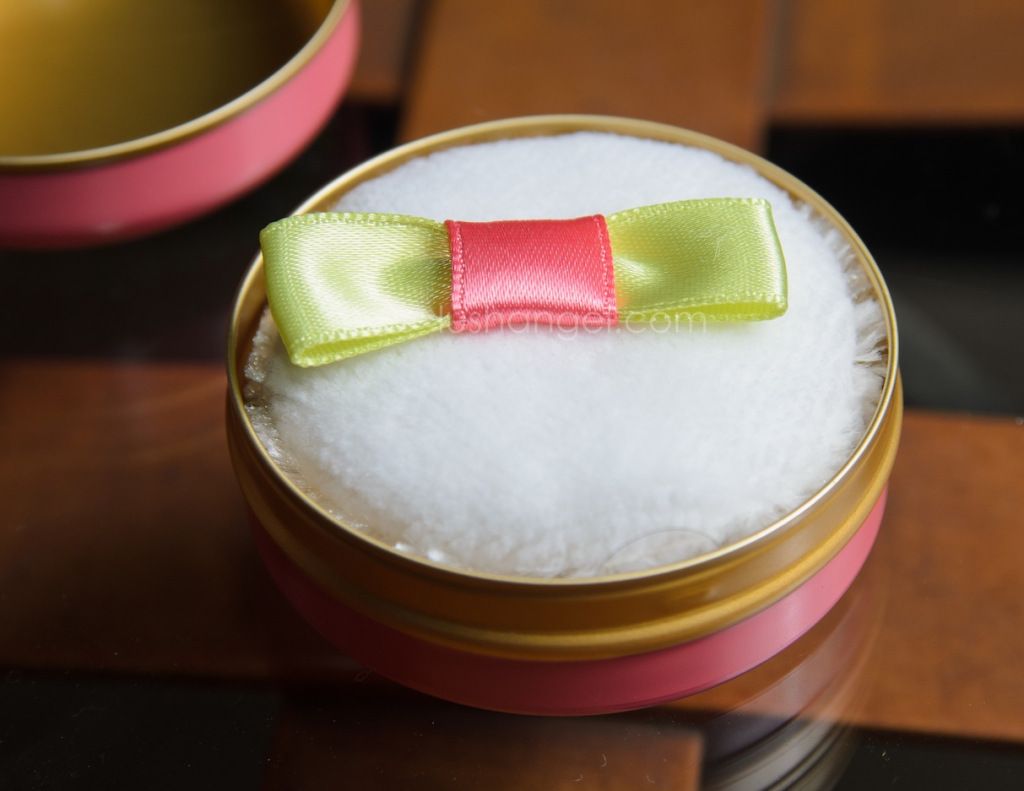 the clear plastic separator is easy to remove with its tiny plastic handle. I know, it's such a small thing but I appreciate it as I always struggle removing plastic dividers.
it's easy to blend.
a little comes a long way. This 7g of pressed blush would seem like it would last me forever.
it has smooth and silky texture.
it's a vibrant cherry coral shade with gold shimmers. It actually reminds me of NARS Orgasm. I love using it on the apples of my cheeks for that natural flush.
it's pretty long lasting. I just need to retouch once the whole day.
the shimmers are not exaggerately noticeable. It doesn't look like I have oily face, even in photos.
it's pigmented.
I wish…
it doesn't have that tendency to be blotchy. Well, this is actually because of its good color pay off, which is really a good thing. Just don't forget to tap off excess powder on the brush to avoid this.
Application Tips
Wash puff applicator before use.
Use a blush brush for a more natural flush. Don't forget to tap off excess powder before lightly sweeping it on the apples of the cheeks.
For a doll-like effect, you can use the puff applicator that comes with it. Just be careful since Cherry Macaron is pigmented! If you accidentally applied too much, just keep on blending with a clean brush and top it off with your powder foundation/ pressed powder.
Overall
Not all are fond of blushes with shimmer since they tend to look oil on the face, especially in photos. I have oily skin but I don't get that "sparkle overdose" in this blush, making me love it. It just gives me that enough glow.
I recommend Majolica Majorca Puff de Cheek in Cherry Macaron to those who are looking for a bright cherry coral shade of blush that's easily blendable and pretty long lasting. It gives that glowing effect, making you look fresh.
Swatch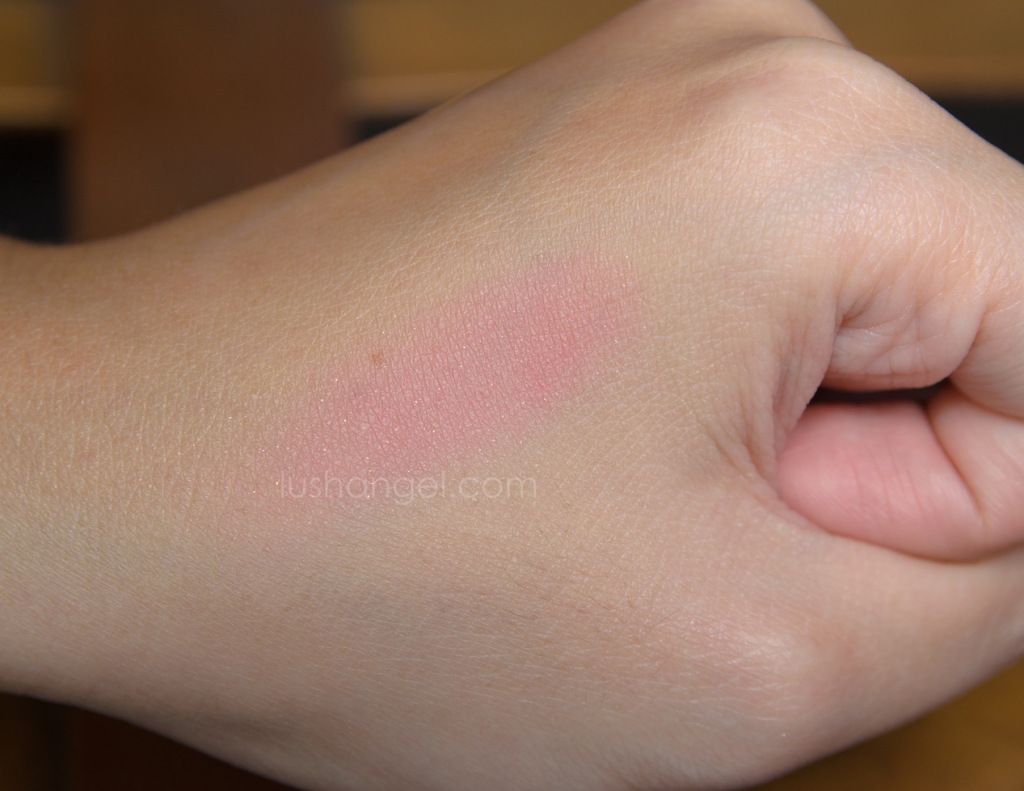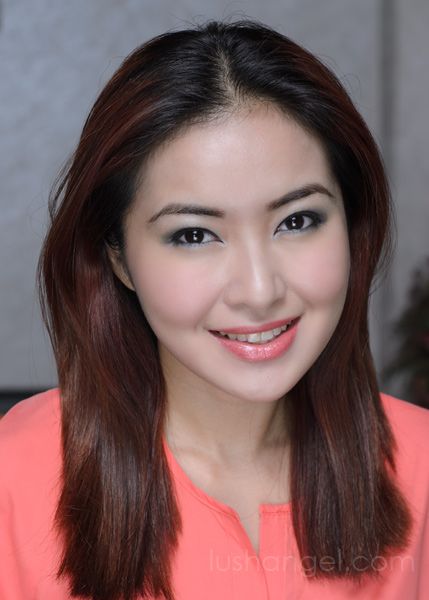 For a tutorial on how I made the look above, check out my previous post.
Majolica Majorca Puff de Cheek in Cherry Macaron is available in all Majolica Majorca counters in SM department stores and Watsons for PHP 795.