Last March 13, 2013, MANGO unveiled their Spring Summer 2013 collection through a fashion show and cocktails party, dubbed as MANGO MAGNIFIED, at Bonifacio High Street Central Amphitheater.
I tell you, MANGO's Spring/Summer 2013 will excite you! I loved everything I saw during the fashion show. I had to contain myself from doing side comments whenever a model walked down the ramp. At the back of my head, I kept on saying "Oooh…", "Wow", "I love the color", "I want that print", "Is that already available in store", etc. If I blurted out everything, my friend would have probably left my side. LOL! Anyway, let me share with you some photos during the event to understand what I'm talking about.
The fashion show started with tribal and gypsy-inspired pieces of MANGO Touch, the brand's premium line of accessories.
I'm loving printed pants these days! This one is a bit edgy and not too screaming. I see myself wearing it in events or night outs.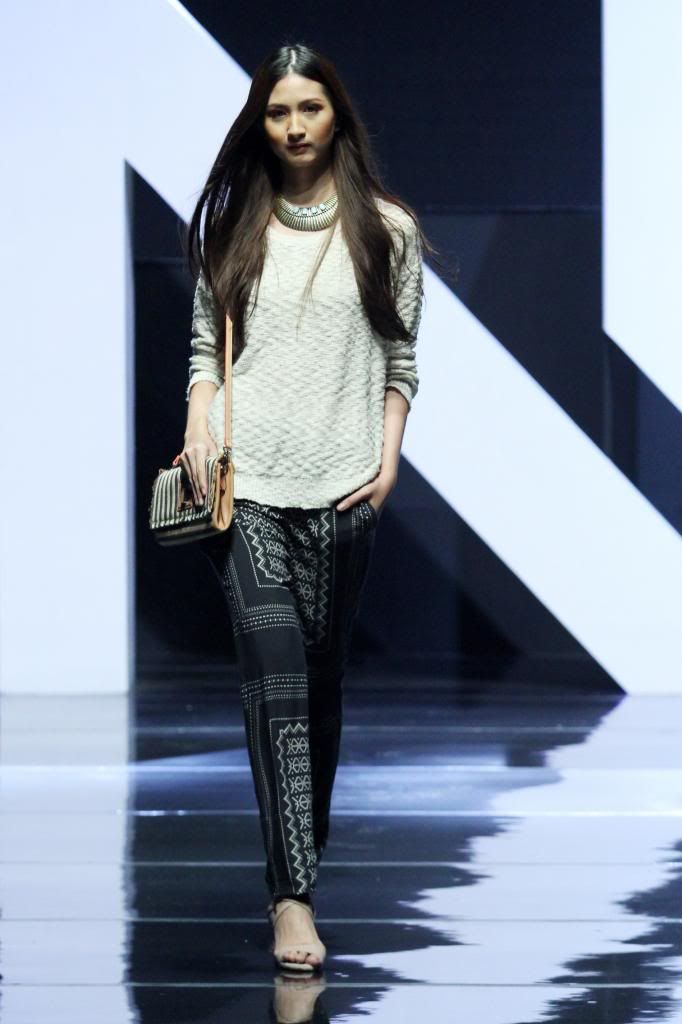 A printed top sure goes well with a bold, nice necklace.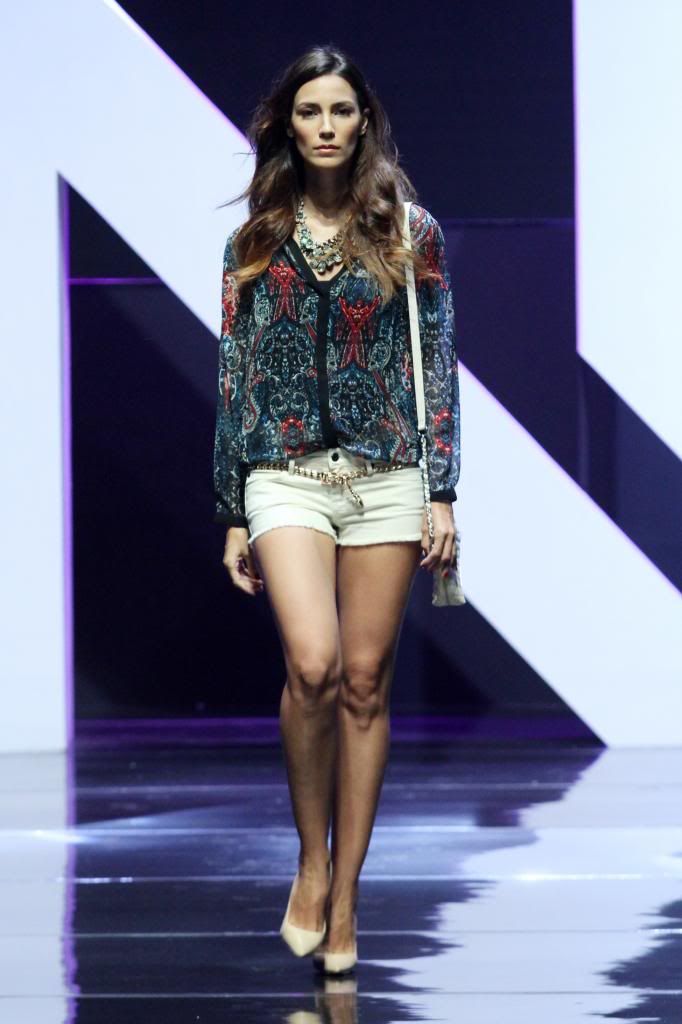 I'm digging the relax vibe of this look! Plus, the pop of color and long necklace make it even more interesting.
The menswear of H.E. by MANGO is a mix of classic and modern pieces. The men looked very dapper in their suits. Vibrant color combinations and mix of checks and stripes for this season were also seen on the runway.
Summer is all about being bold with colors, as seen below.
Although I don't see my man wearing such, I appreciate guys who can carry this look. The mix of checks and stripes, plus the colors, go well together.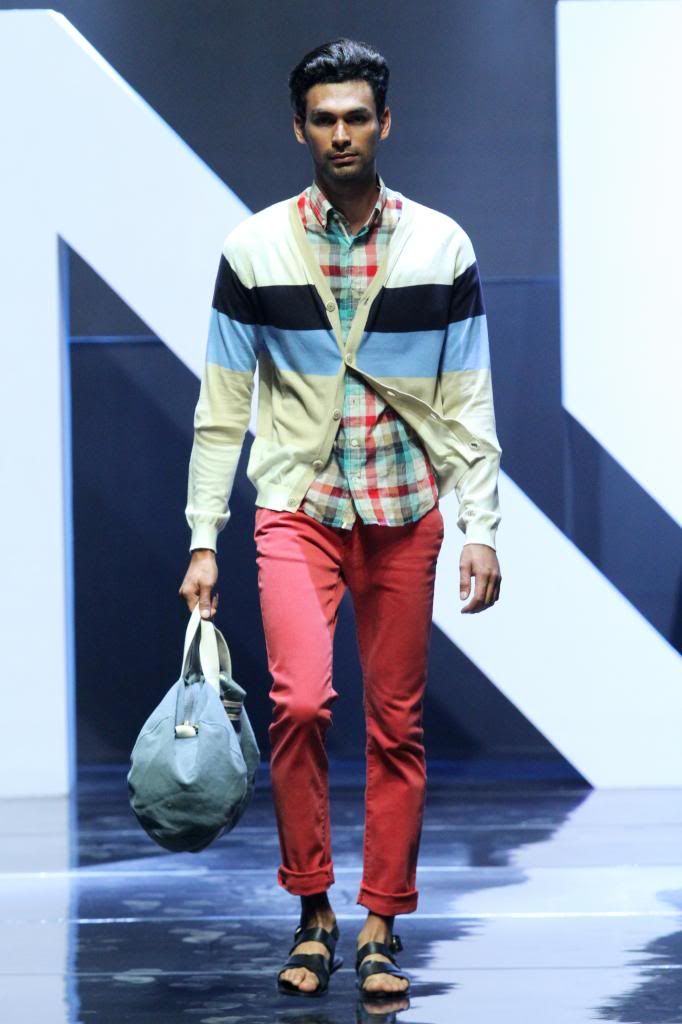 Of course, the clean, classic look should be part of the runway.
Last but not the least, MANGO filled the catwalk with women's fashion ranging from cool palettes, to vibrant colors of fuchsia, red and coral, to the basic whites.
Flowy maxi skirt is my thing! Make it a bright colored maxi skirt, I'm ready to grab it! It's just so comfortable to wear without looking too casual.
The magic of blazers and accessories: casual, yet still classy.
Oooh, this dress is LOVE! It looks so dainty!
Office clothes shouldn't be limited to basic solid colors. Why not add some color?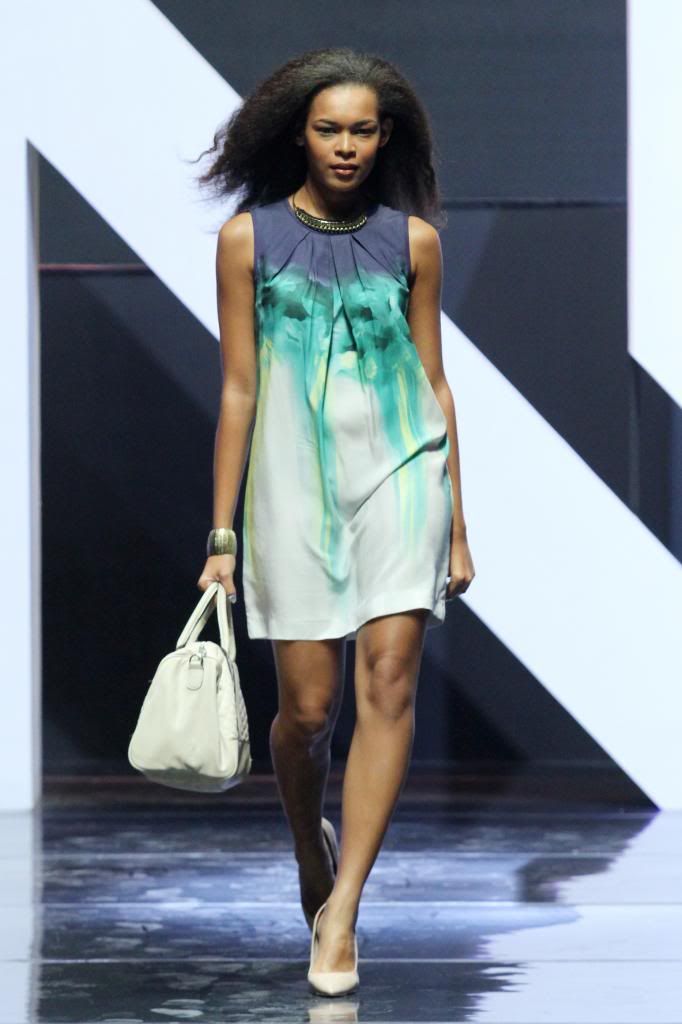 For some reason, I'm always attracted to yellow. I tend to give a yellow dress a second look. It's just "wow"! This dress is just fun, sexy, and screams SUMMER!
I love everything in this collection! The colors, cuts, and designs call for spring/ summer. Congratulations to MANGO for the success of MANGO MAGNIFIED! And thank you for making me extra excited for summer! I can't wait to add more summer clothes inside my closet! 😀 Oooh, and thank you MANGO for the lovely bag, notebook, and cap!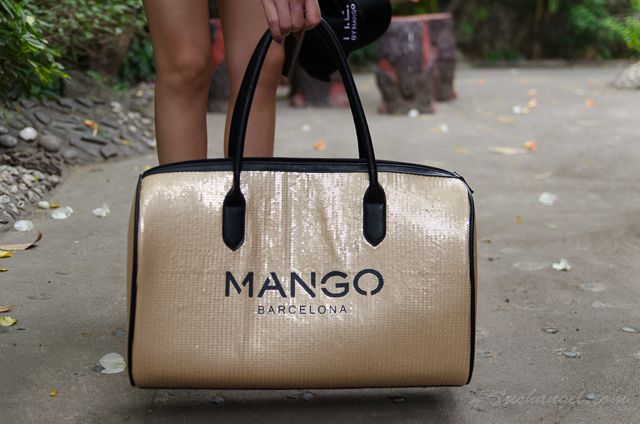 Here I am with Tin Iglesias in black and gold…
MANGO Spring Summer 2013 Collection is already available in all their boutiques.
Follow MANGO!
Facebook: http://facebook.com/mango.com
Twitter: http://twitter.com/Mango
YouTube: http://youtube.com/mangofashion
Instagram: @Mangofashion
Pinterest: http://pinterest.com/mangofashion
For instant beauty, fashion, travel, foodie, or random updates from me, LIKE lushangelblog on FACEBOOK, FOLLOW  lush_angel on TWITTER and lush_angel on INSTAGRAM.