Recently, ARTDECO launched its summer collection Butterfly Dreams. Beauty bloggers were gathered in Bizu, Rockwell to celebrate the lightheartedness of summer.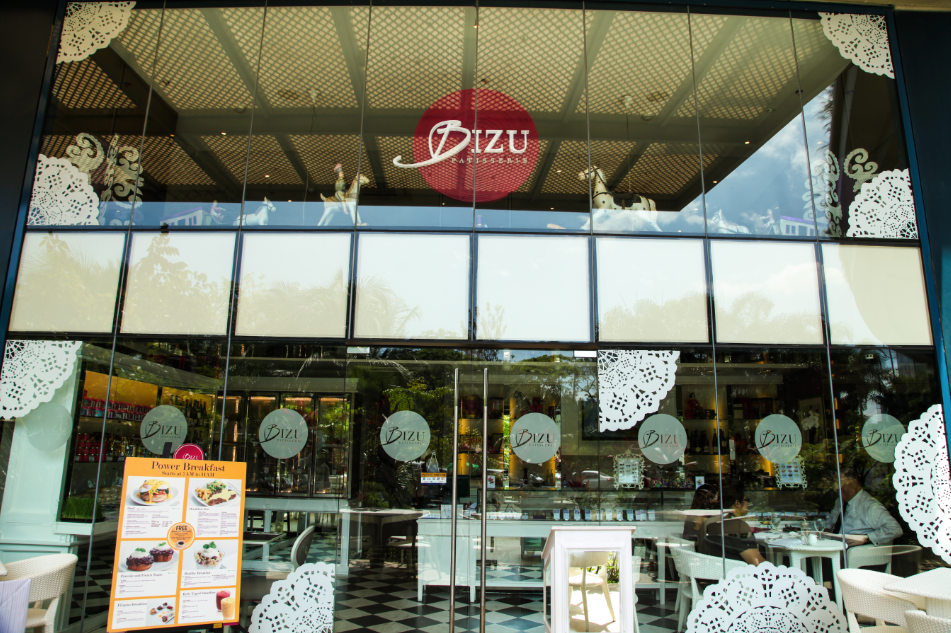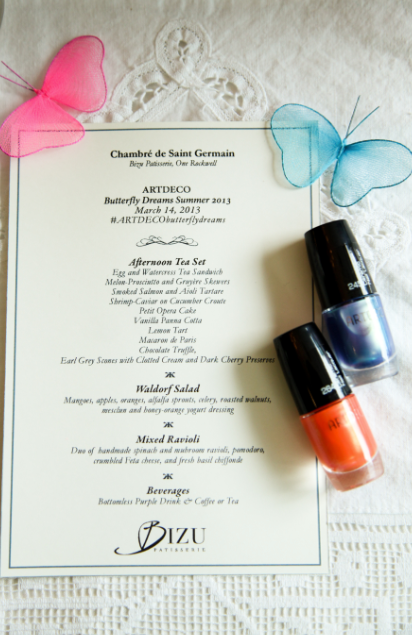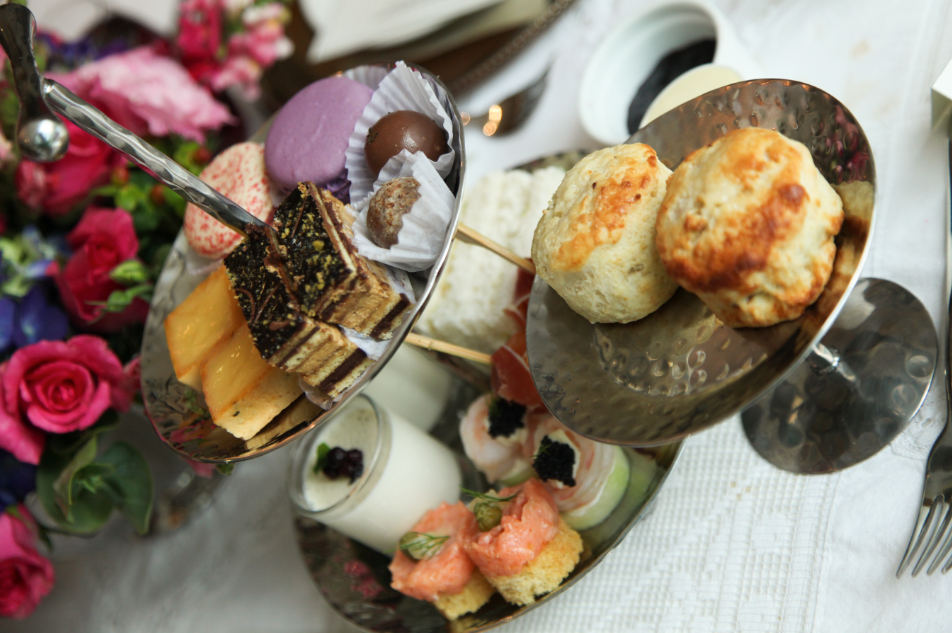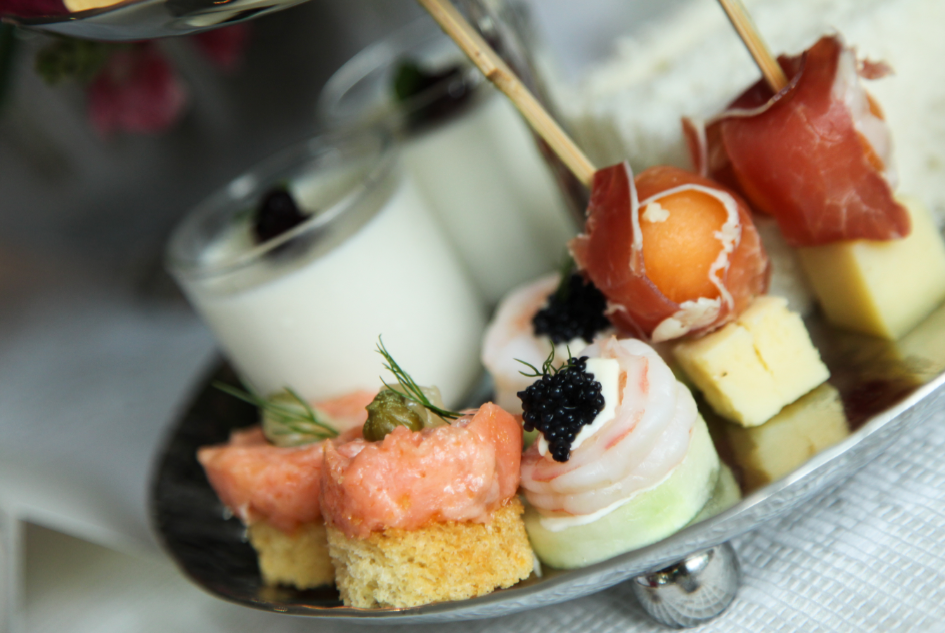 And what do beauty bloggers do when locked in a room and presented with new makeups?
Take pictures…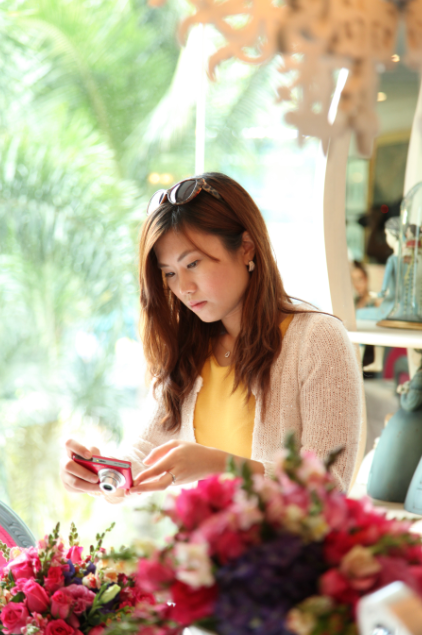 beauty talks..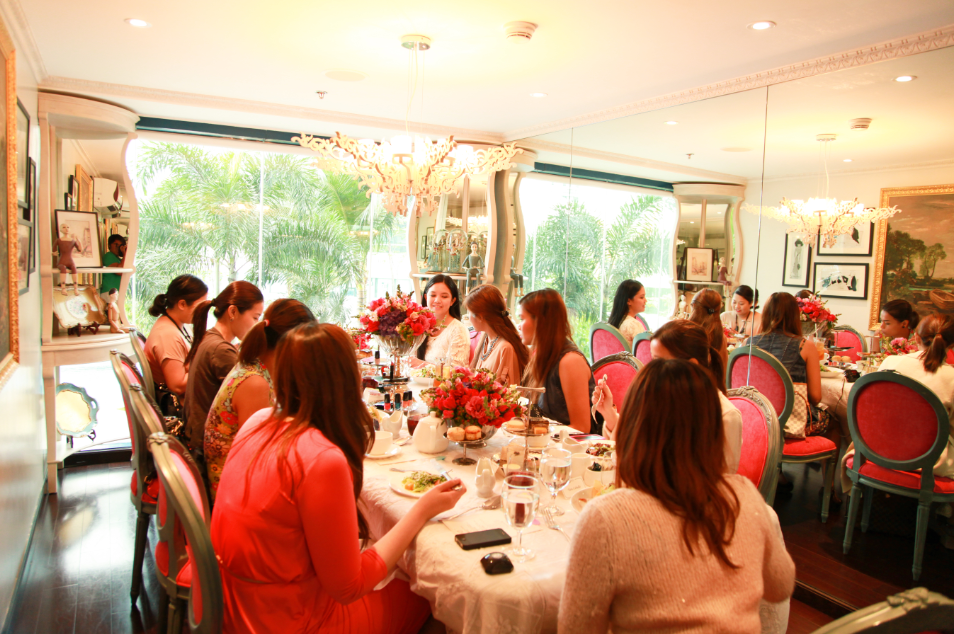 … and never ending testing and swatching! LOL!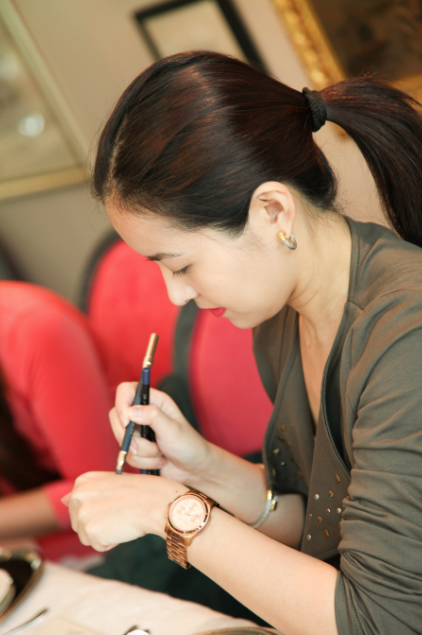 There was also a makeup demo to recreate the look of Butterfly Dreams ad. The collection's key element is butterflies which not only symbolize the reemergence of summer and the radiant sun, but also the lightheartedness that naturally accompanies this season. This summer, the collection is characterized by soft pastel shades, innocent nuances of blue as well as iridescent colors.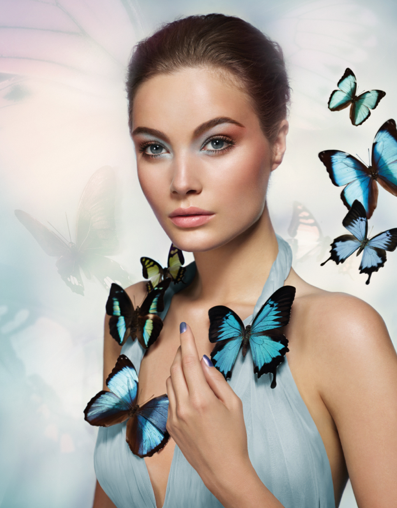 Tara Cabullo of Chronicles of Vanity was our model! Hi Tara! 🙂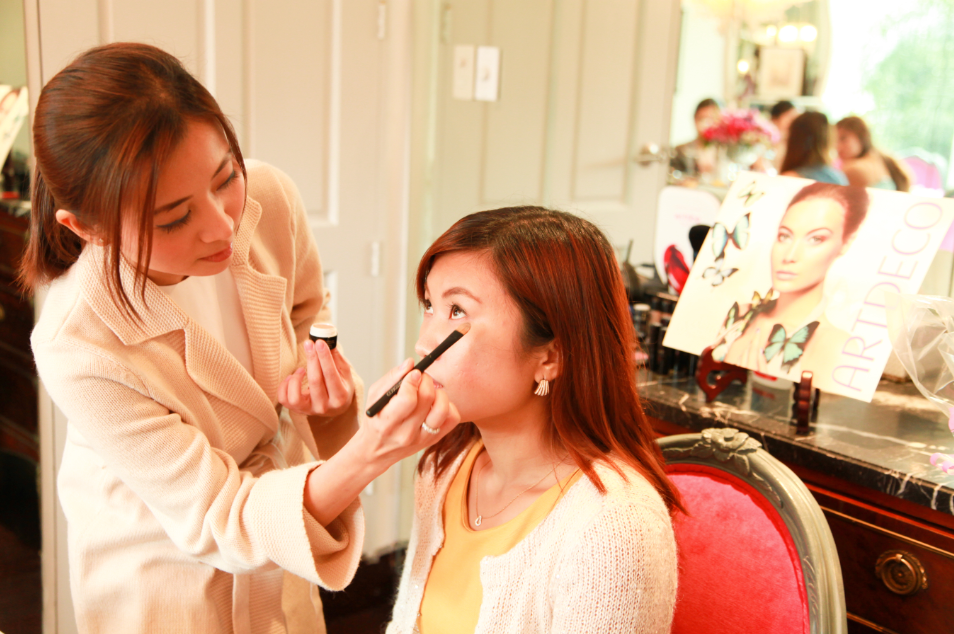 And the finish look… Oh, her makeup suits her personality!!! She's ready to rock the butterfly look in the office! LOL!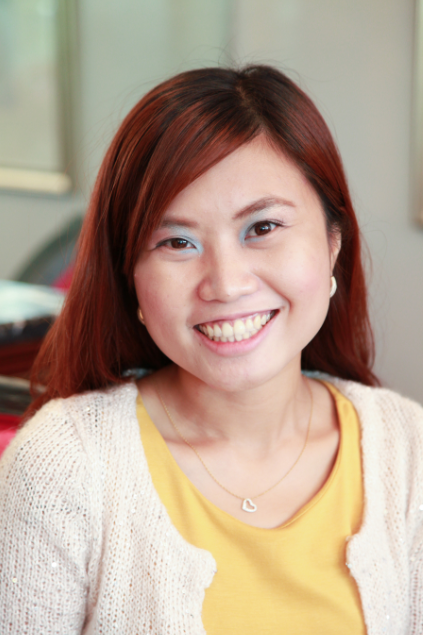 Now, let me share with you ARTDECO summer Butterfly Dreams collection, which emphasizes the basic necessities for a fascinating summer look.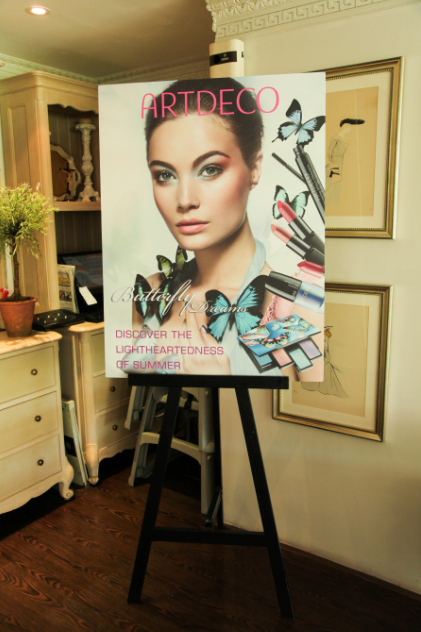 Eye Shadow (PHP 350) The new long-lasting, iridescent eye shadow shades shine in turquoise blue "fresh water" (no. 267), in apricot "rosy heart throb" (no. 297), in mint "aero spring green" (no. 255) and in purple "lilac passion flower" (no. 285). The silky eye shadows are gentle and delicate in application.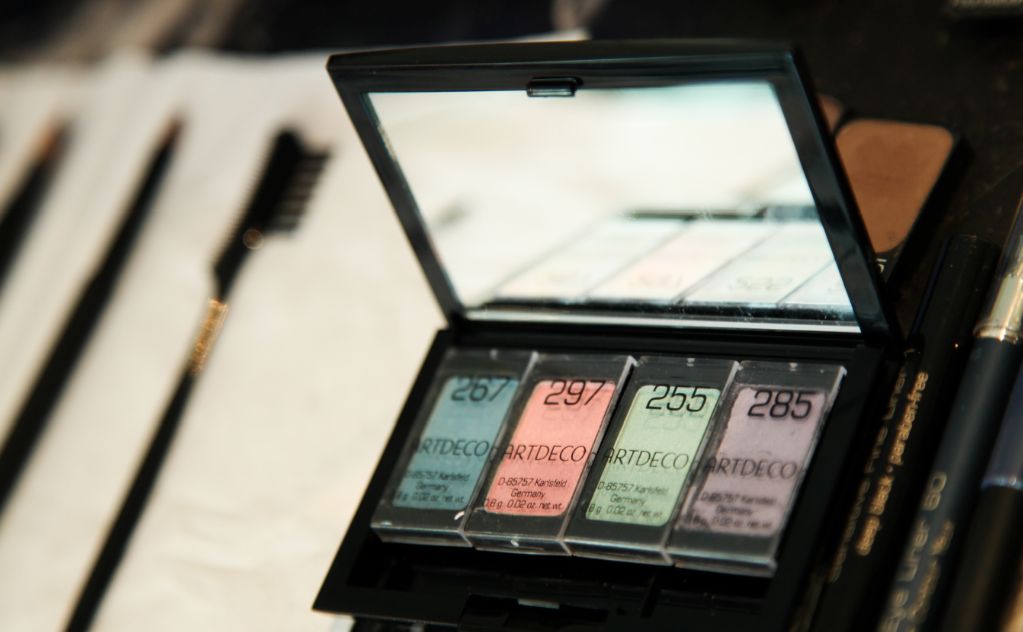 Beauty Box Quattro (PHP 425) The Beauty Box Quattro was designed in iridescent turquoise butterfly décor, perfectly complementing these fresh colors.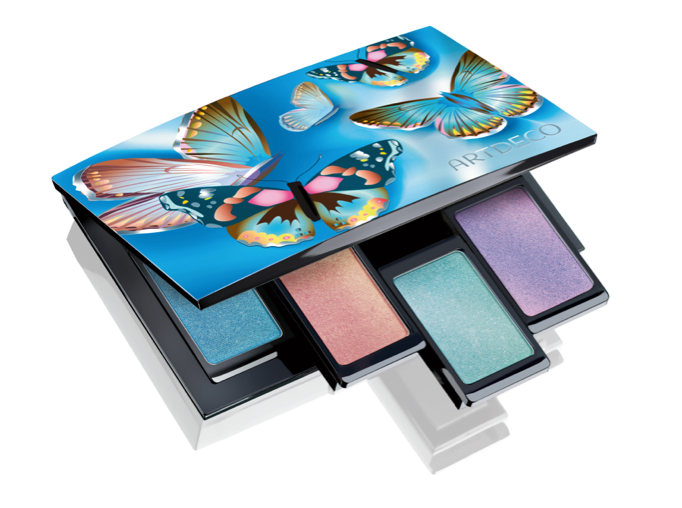 Magic Eye Liner (PHP 795) The soft magic eyeliner "blue marguerite" (no. 60) creates mysterious accents in metallic night blue. With a single application the smooth texture enables an accurate and highly-pigmented, long-lasting line. The fragrance-free magic eyeliner comes with an applicator, to perfectly blend it out for a softer effect.

Soft Eye Liner Waterproof (PHP 550) The Soft eyeliner waterproof is available in the dark blue shade "mercury blue" (no.40). Thanks to its newly developed formulation, this eyeliner is extremely durable, and, after drying, smudge- and waterproof. To get an optimal color delivery, the Soft eyeliner waterproof should be applied before the eyeshadow.

Sensitive Fine Liner (PHP 450) The new Sensitive Fine Liner (no.1) in "black" conjures a stylish and concise eye makeup. Using its delicate foam tip, it is possible to draw an even line, which emphasizes the eyes and optically thickens the lashes. The ergonomic grip of the fine liner enables an easy handling. It's highly-pigmented, mineral oil- and paraben-free texture is characterized by excellent coverage. The result is a matte finish. In addition, the smudge- and waterproof texture, which is suitable for sensitive eyes and contact lens wearers, dries quickly and is long-lasting.
Art Couture Lash Volumizer (PHP 895) The luxury Art Couture Lash Volumizer (no.01) guarantees a multiple glamorous effect. This fragrance-free mascara builds amazing volume and extension for your lashes, while separating and defining them. Natural rice bran wax nourishes the lashes after each application. The mascara is perfectly suitable for sensitive eyes and contact lens wearers.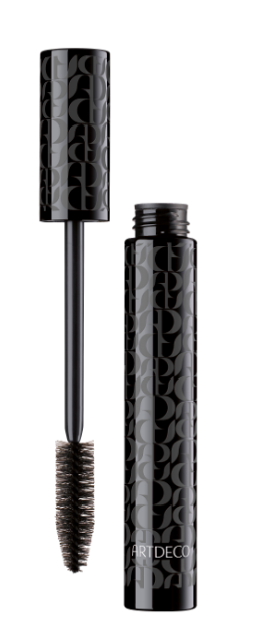 Amazing Effect Mascara (PHP 695) Thanks to its mini brush, the Amazing Effect Mascara creates an amazing effect with minimum effort. It reaches all your lashes, even the smallest and finest ones. The results are sensationally voluminous lashes and larger-looking eyes. Natural candelilla, carnauba jojoba and sunflower waxes nourish the lashes. The mascara is fragrance- and paraben-free and also suitable for sensitive eyes and contact lens wearers.
Blusher (PHP 550) The fresh, peach-colored blusher "first love" (no.38) combined with a discreet gold shimmer gently enhances the cheeks.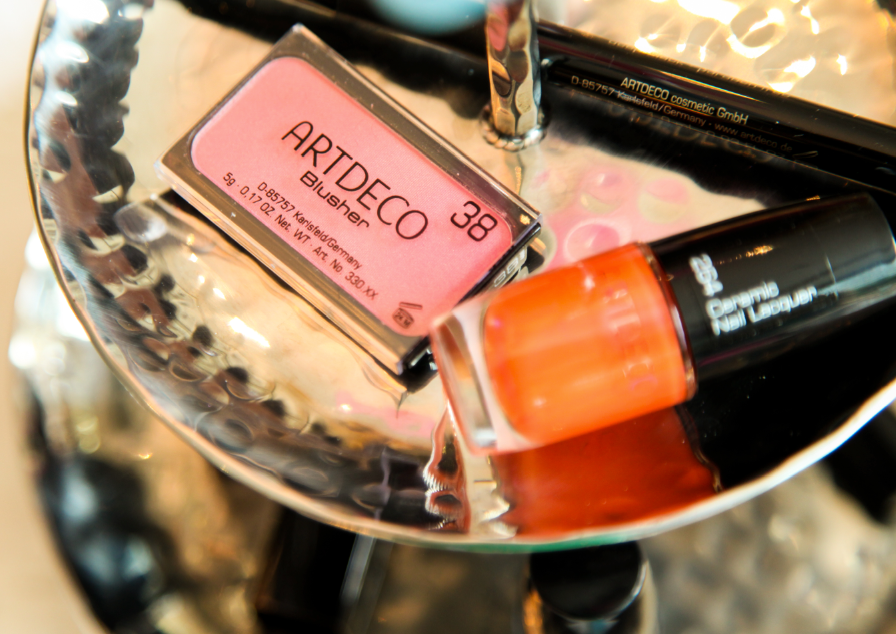 Soft Lip Liner Waterproof (PHP 495) The Soft Lip Liner waterproof embraces the lip contour and extends the durability of the lipstick: it is available in two new shades; "orange tulip" (no. 72) and "sweet red" (no. 76).
Hydra Lip Color (PHP 450) The Hydra Lip Color is proposed in spring-like nuances such as "hydra soft coral" (no.08) and "hydra soft pink" (no.10). This nourishing, slim-line lipstick conjures full and naturally emphasized lips. The comfortable textures seduces with a touch of color and ultra-brilliant shine.

Perfect Color Lipstick (PHP 650) The Perfect Color Lipstick in nude and orange nuances such as"innocent kiss"(no.18) and "orange tulip" (no.61) provides the lip with creamy color. It is characterized by a rich color brilliance and creamy texture that pampers the skin with nourishing waxes and oils. Vitamin E protects against free radicals and moisture loss.

Art Couture Lipstick (PHP 895) The Art Couture Lipstick conjures a touch of extravagance on the lips in the shiny rosewood nuance "cream sweet red"(no.258) and the darker "cream spring fever" (no. 265). The lipstick is characterized by its creamy texture and rich color. Natural hops extract nourishes the lips.

Cermaic Nail Lacquer (PHP 325) Six new shades of the Ceramic Nail Lacquer are the cherry on the cake in this collection: "spring is in the air" (no. 235) is an iridescent turquoise blue and "iridescent butterfly wings"(no.245) a shimmering purple-bluish-gold, which is reminiscent of the color splendor of a butterfly. "Spring fever pink" (no.248) decorates the nails with a bright pink and "shimmering orange crush" (no 264) with a rich orange. There are also nuances of warm caramel and matte light brown: "iridescent rose" (no. 266) and "shade of innocence" (no. 271).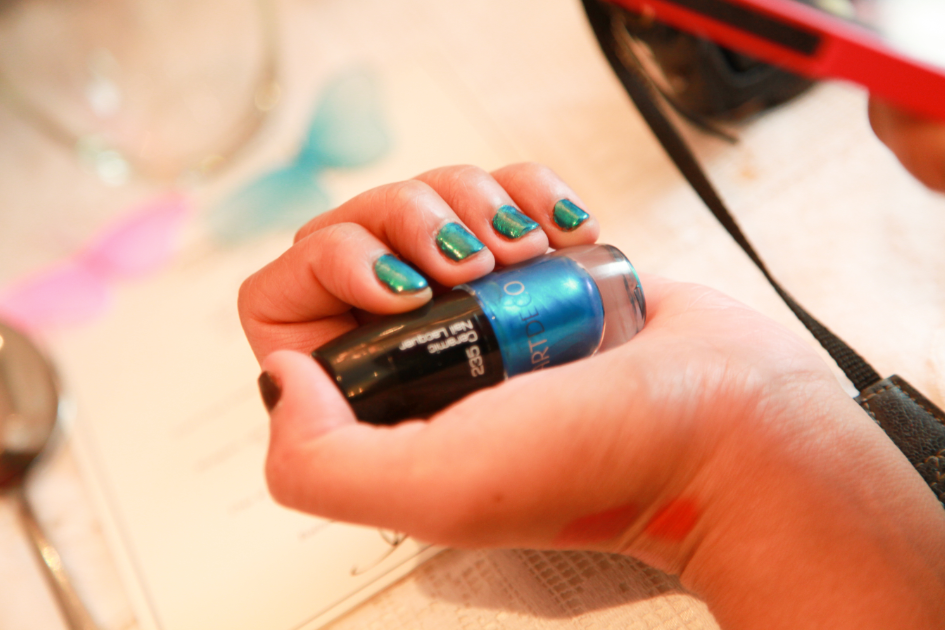 Thank you to our friends from Beauty Bar and Artdeco for a lovely, dreamy afternoon! 😀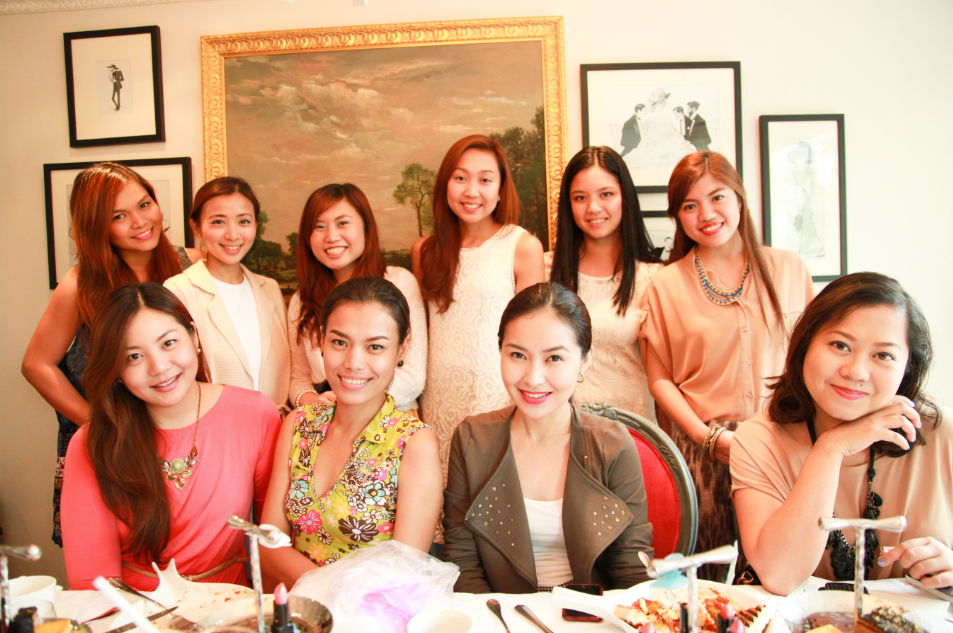 Available in Beauty Bar Rockwell, Trinoma, Greenbelt 5, Bonifacio High Street, Shangri-la, Eastwood, Podium, Alabang Town Center, Lucky China Town Mall, Galleria, Midtown, Magnolia, MOA, Gateway, Malate, Ayala Center Cebu, Marquee, CDO, Davao, Paseo de Sta. Rosa, Subic and online at shop.beautybar.com.ph
For instant beauty, fashion, travel, foodie, or random updates from me, LIKE lushangelblog on FACEBOOK, FOLLOW  lush_angel on TWITTER and lush_angel on INSTAGRAM.